My work
A thing for another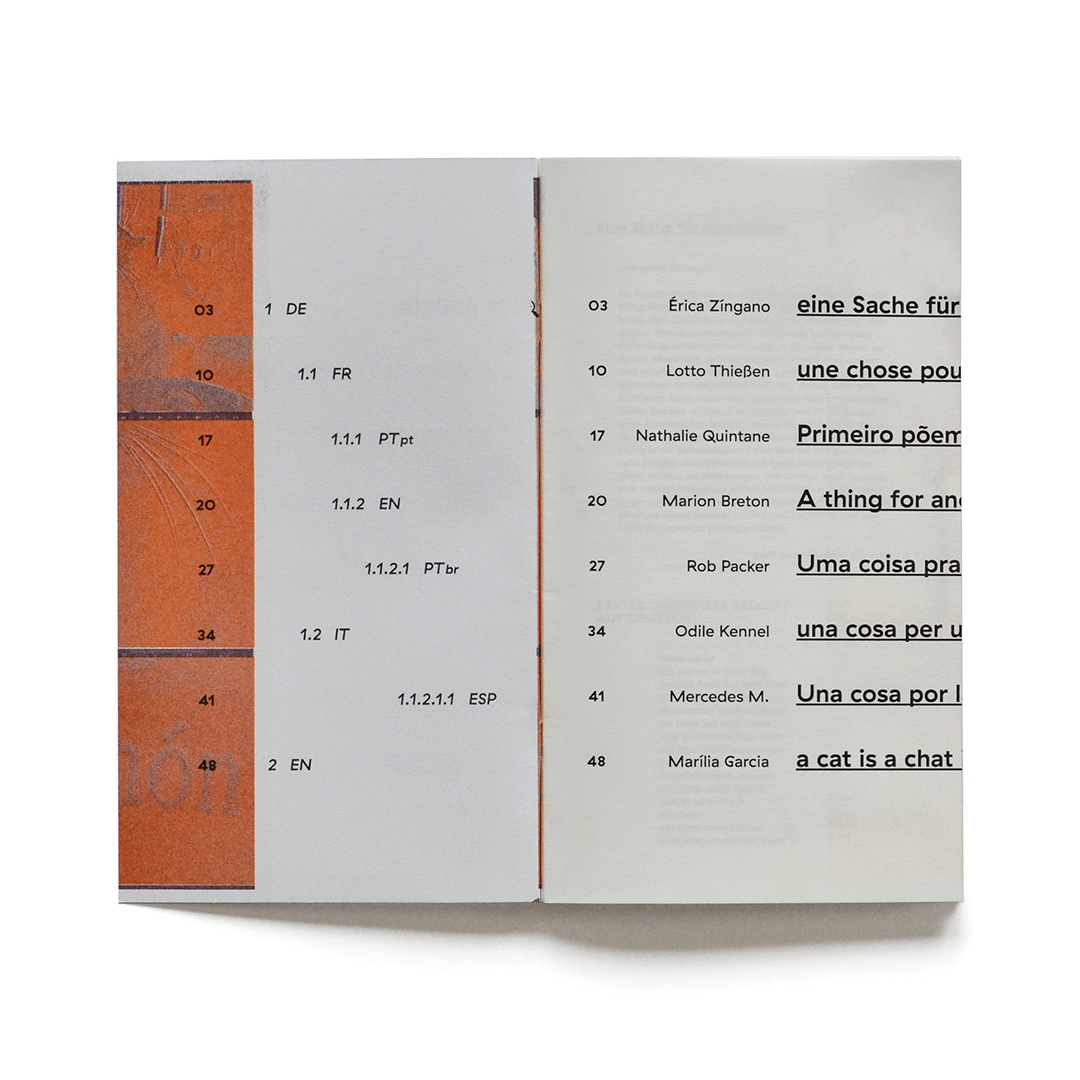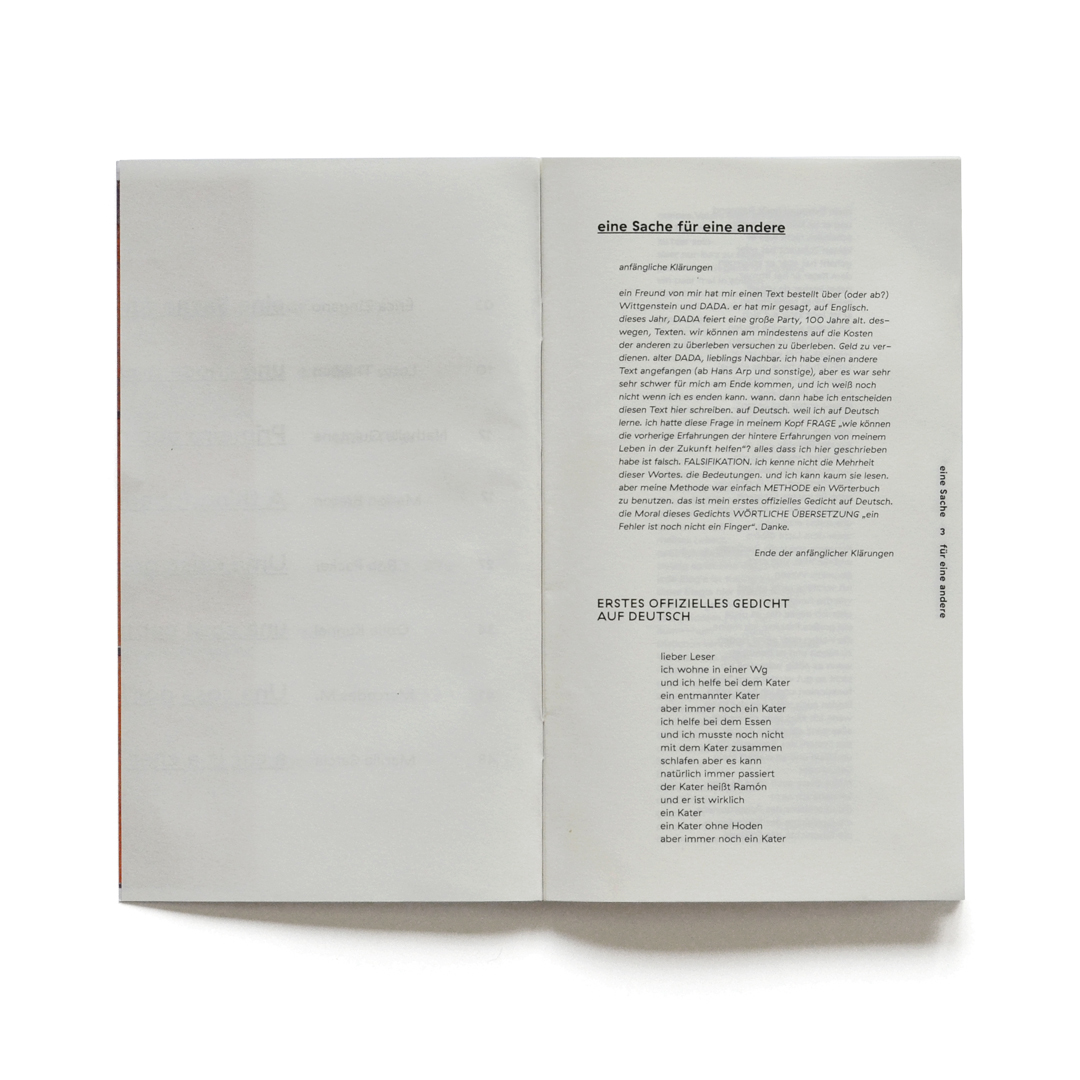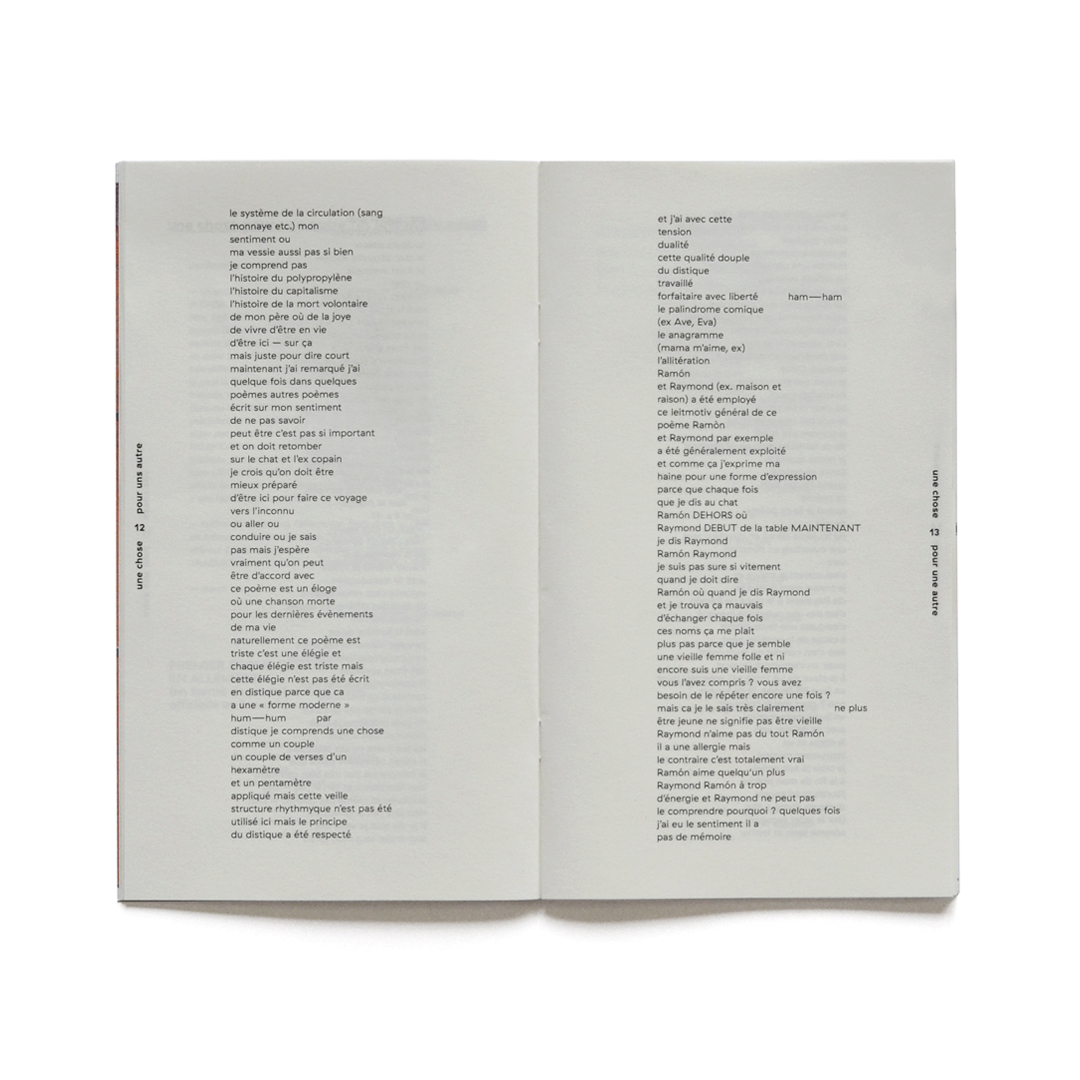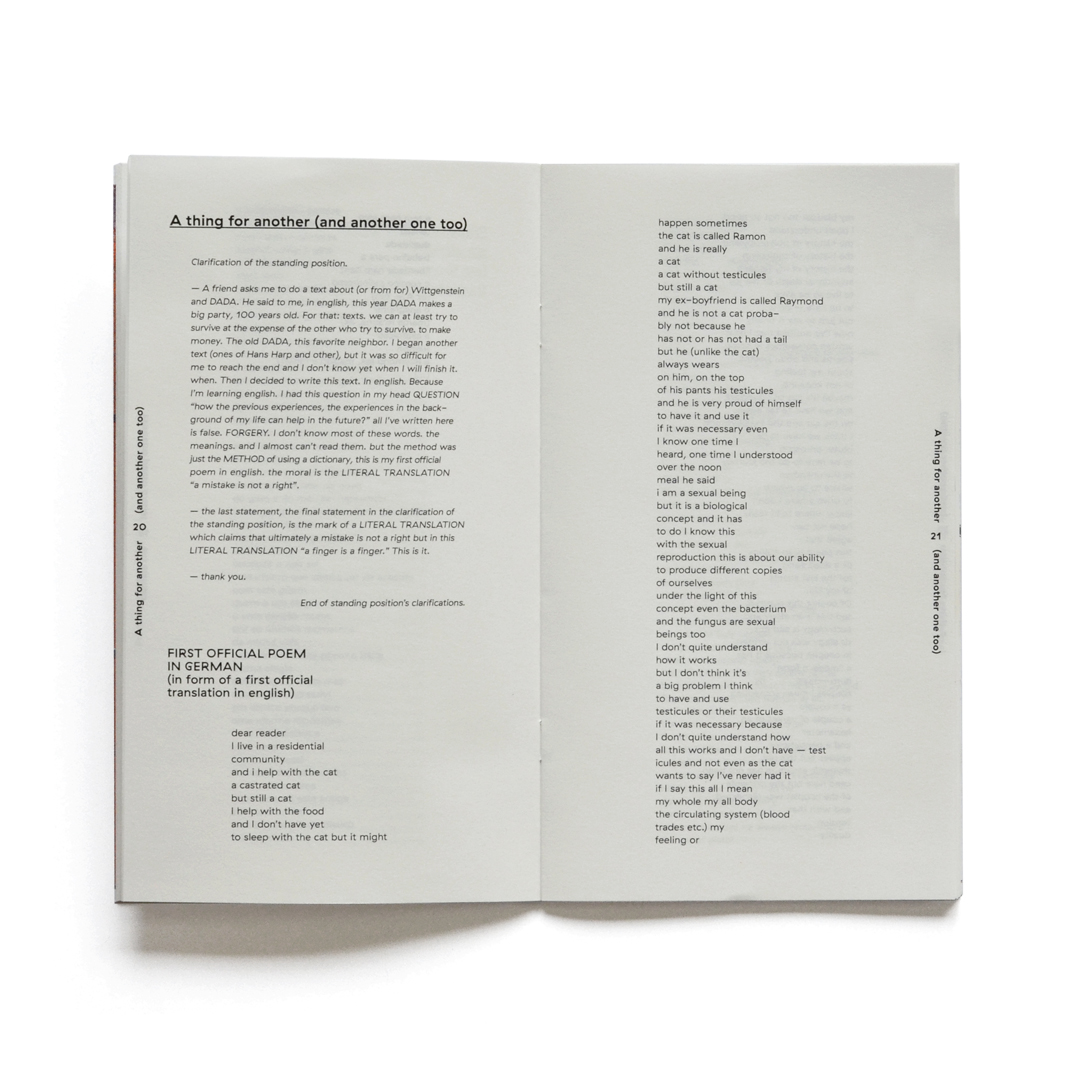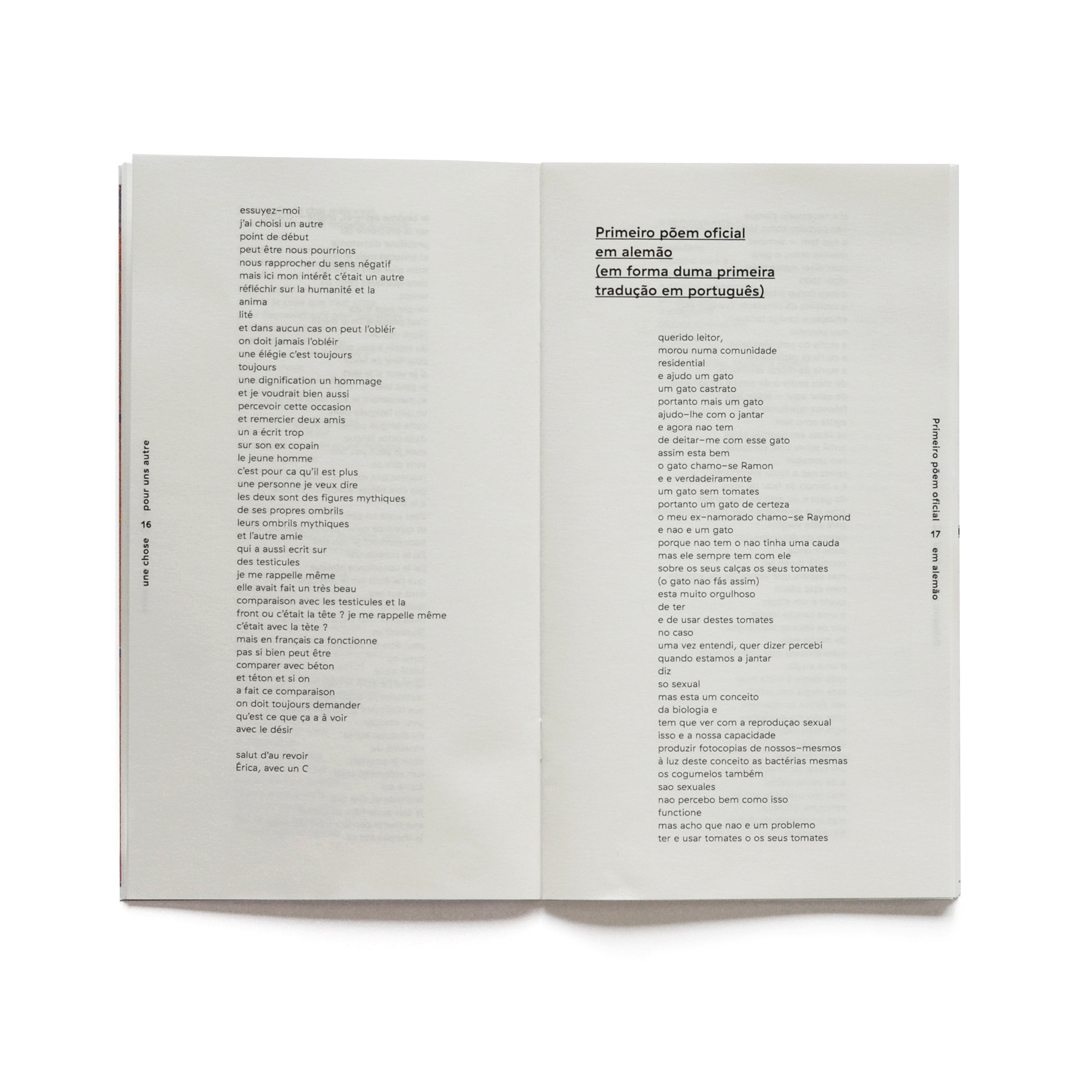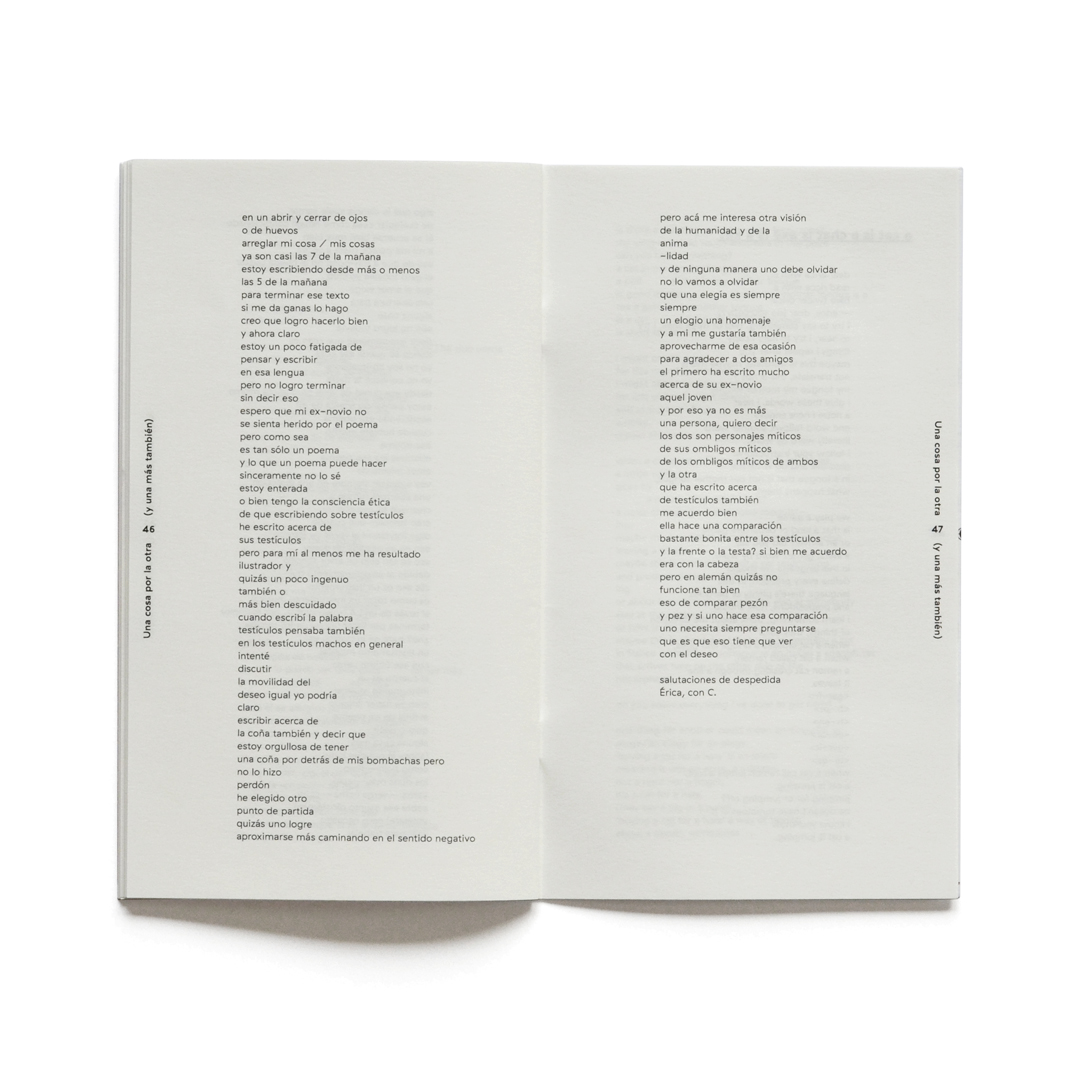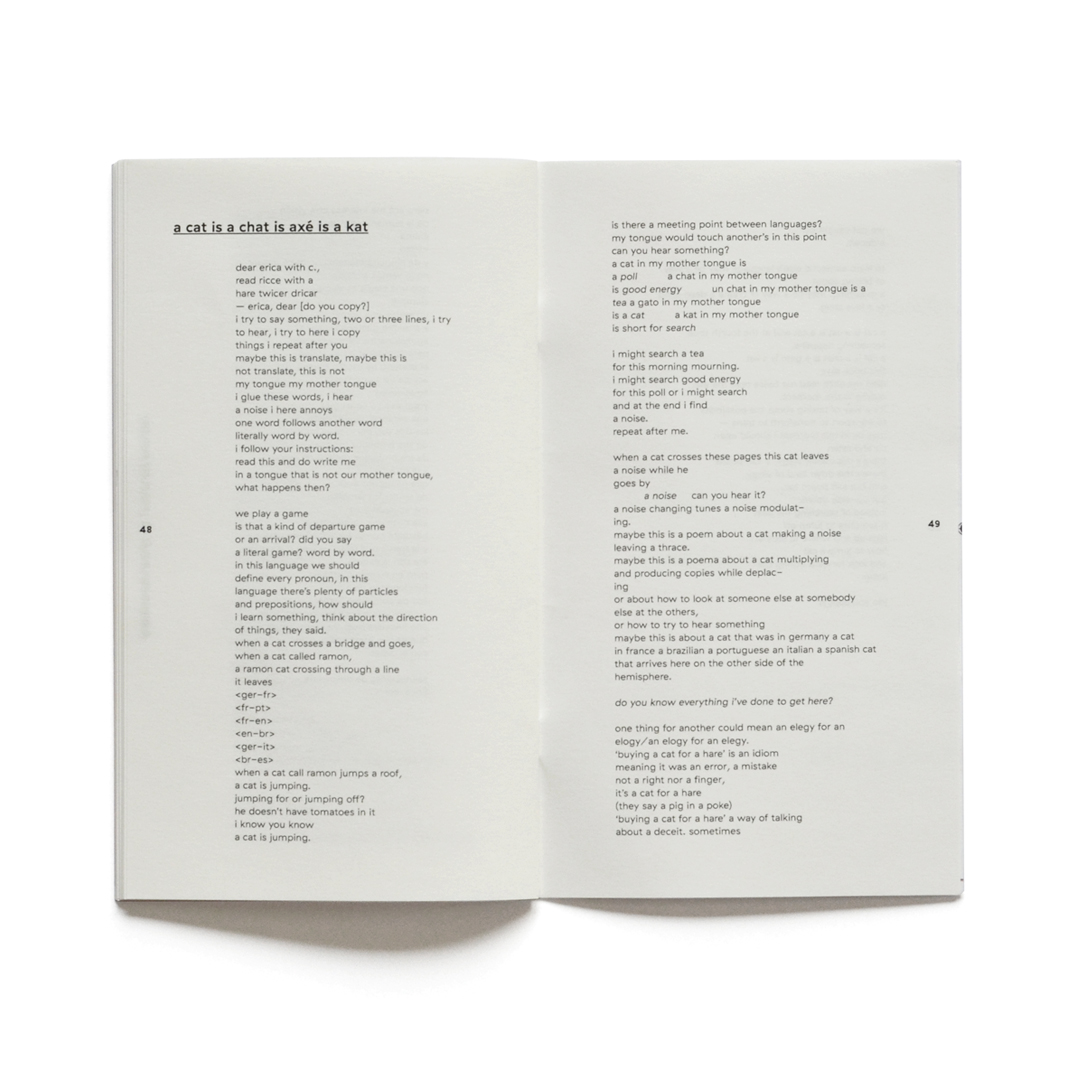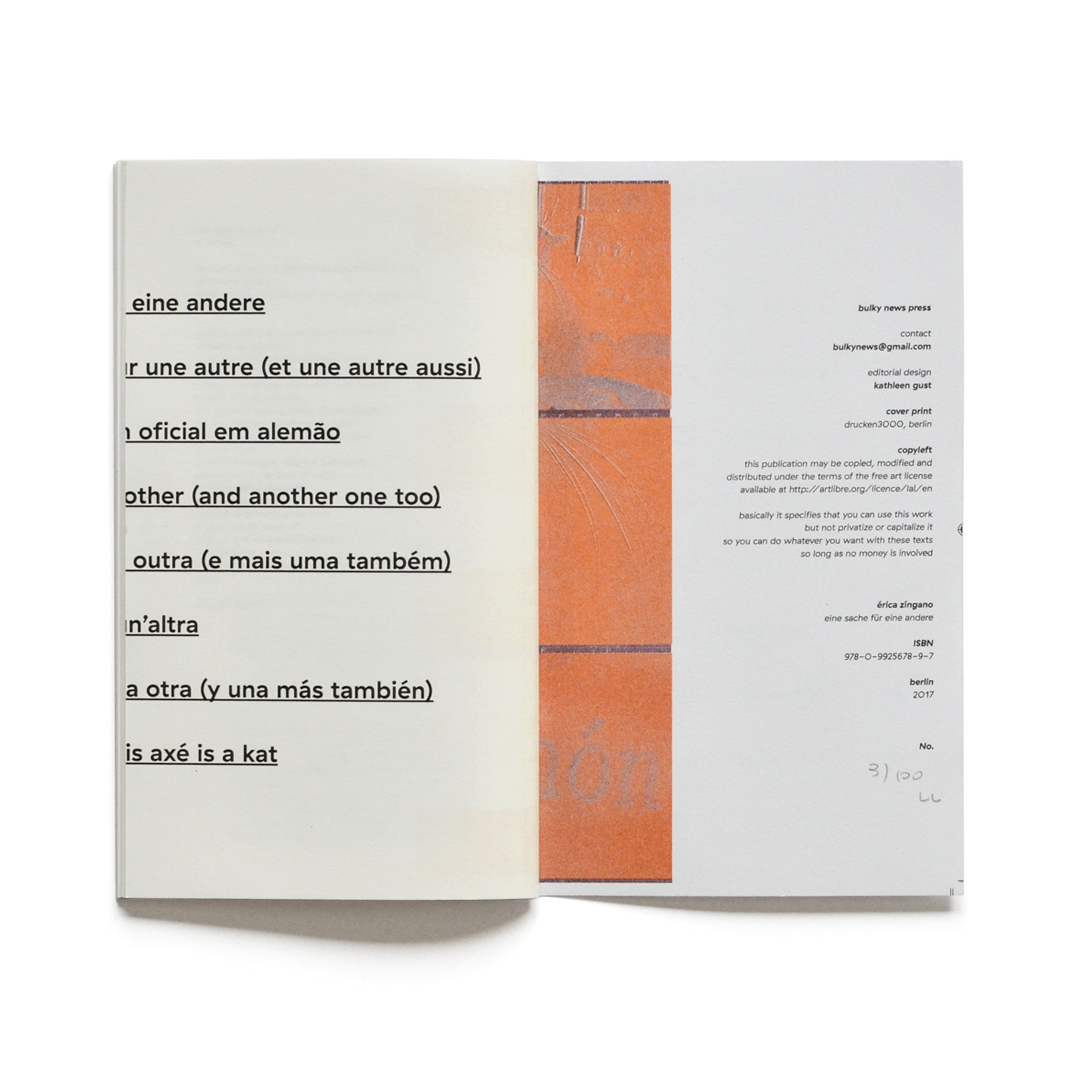 A thing for another
poetry book
volume: 52 pages
format: 12.0 x 21.0 cm
concept: Érica Zíngano
content: Érica Zíngano
book + editorial design
This book of the Brazilian writer Érica Zígano is a meeting point between languages. Her elegy was freely translated from one language to another by different authors. The content is transformed to something new while

remaining the same

.
book for sale
kitchen posters #2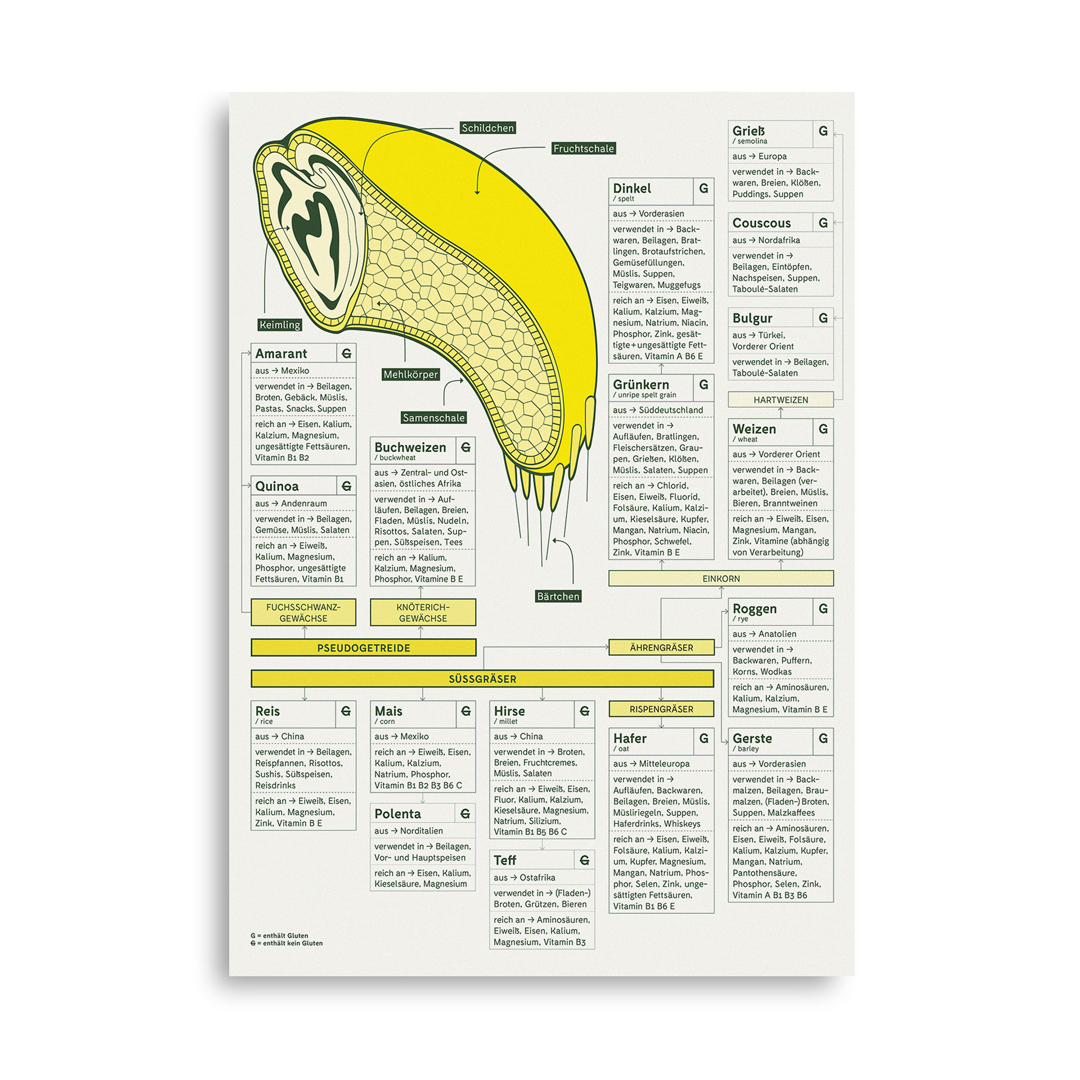 kitchen posters #2
poster design
volume: 2 themes
format: A3
print: risograph
illustration + layout
The educational posters seek to contribute to healthy and diverse cuisine. In this case grains are shown in their evolution, relationships and even their converting, together with explanations it helps people in their daily life to choose the most appropriate side dish.
riso print for sale
integrative playing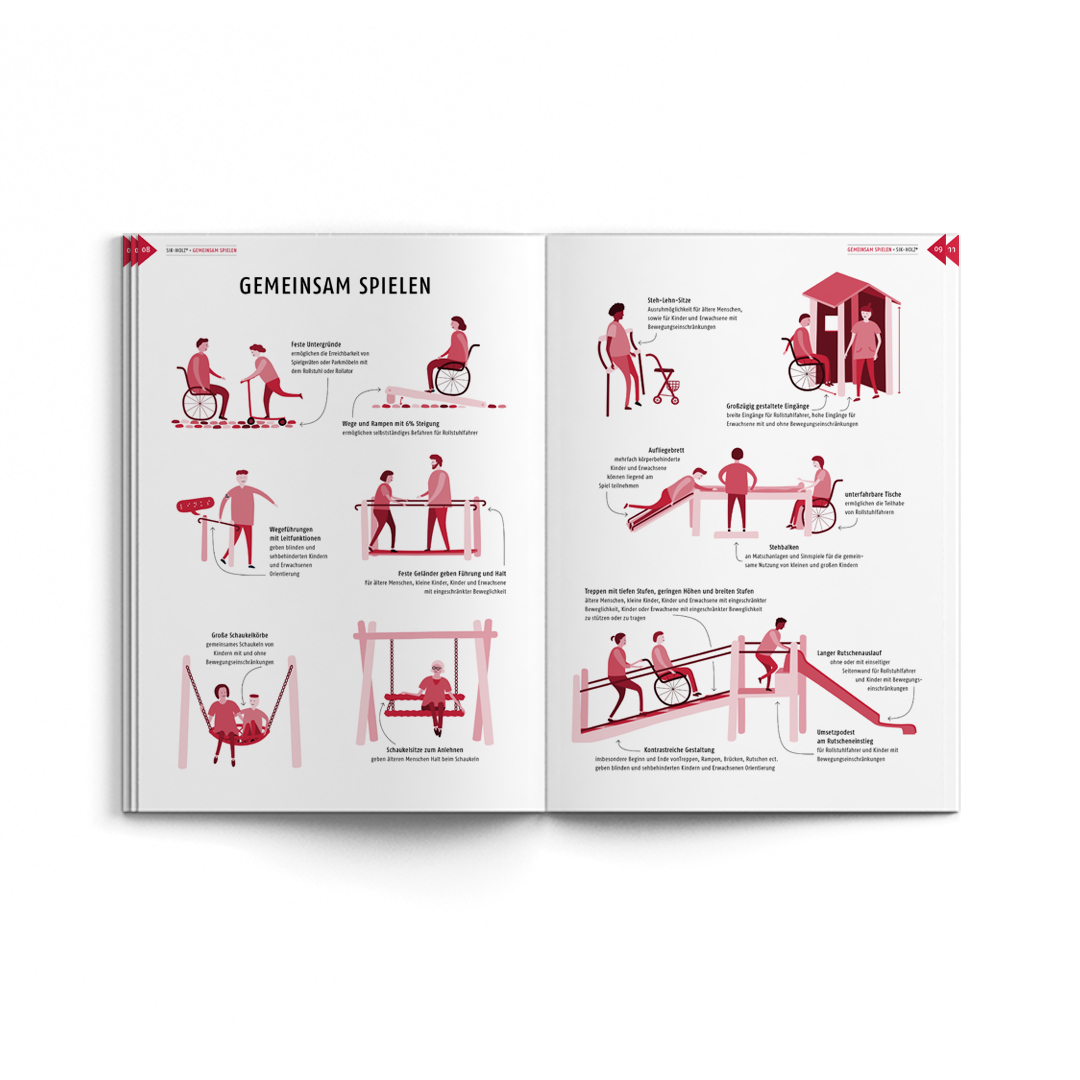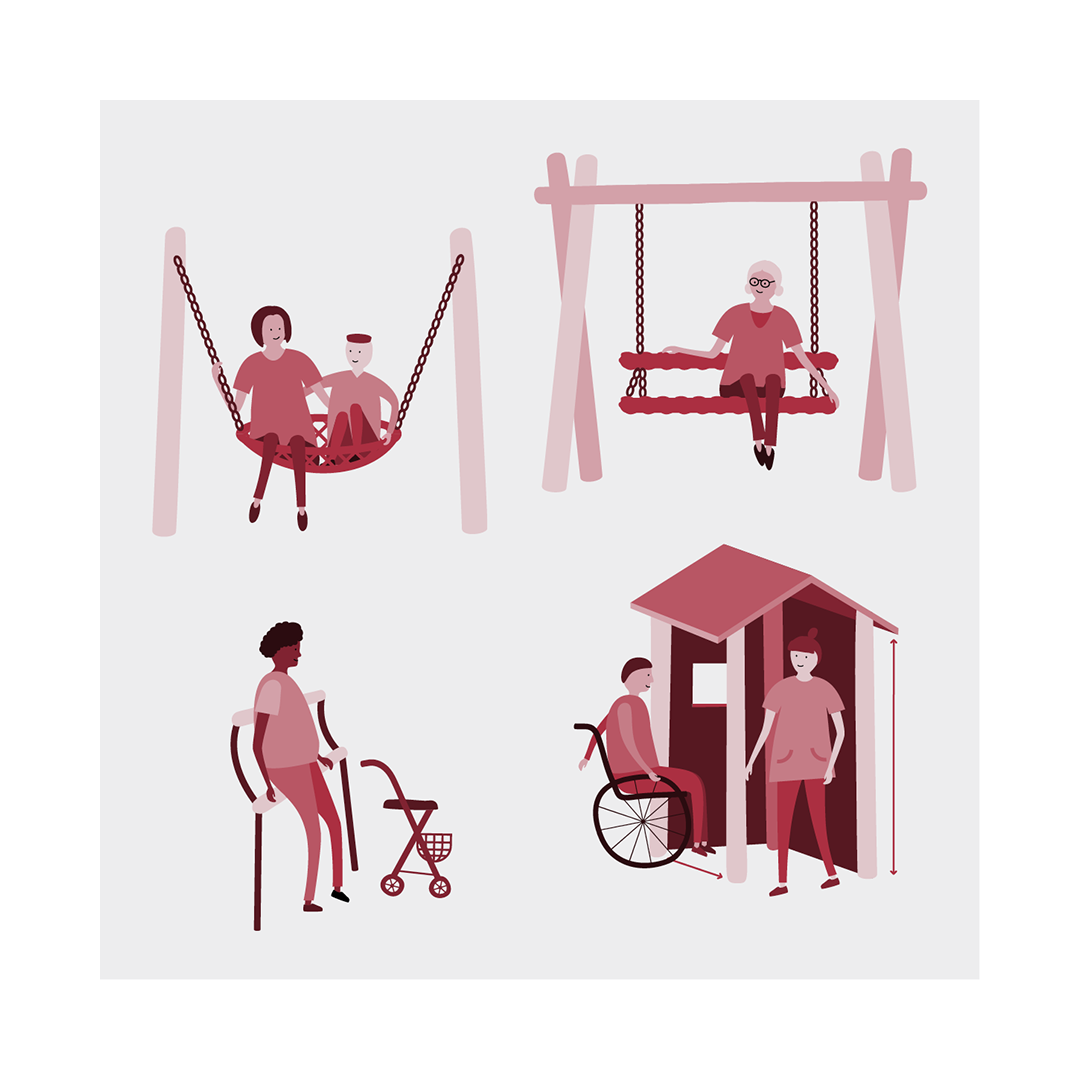 integrative playing
information design
volume: 10 themes
client: SIK-Holz®
illustration + layout
Handicapped people can't fully participate in community life without special help. It's the responsibility of a society to promote the skills of people with disabilities by giving them the opportunity to participate in social life. The illustrations provide the necessary product specifications for integrative playground and park equipment.
Brazil infographic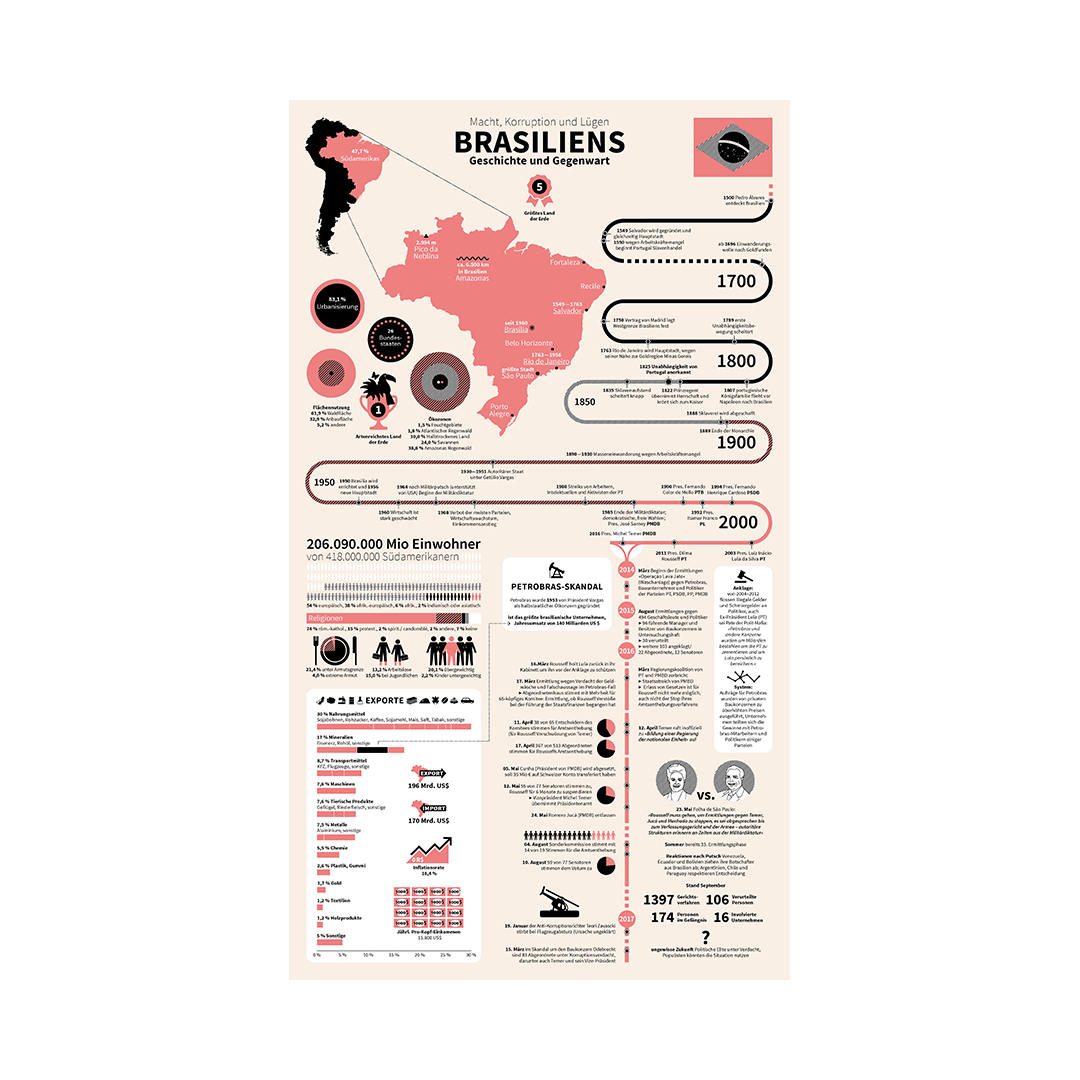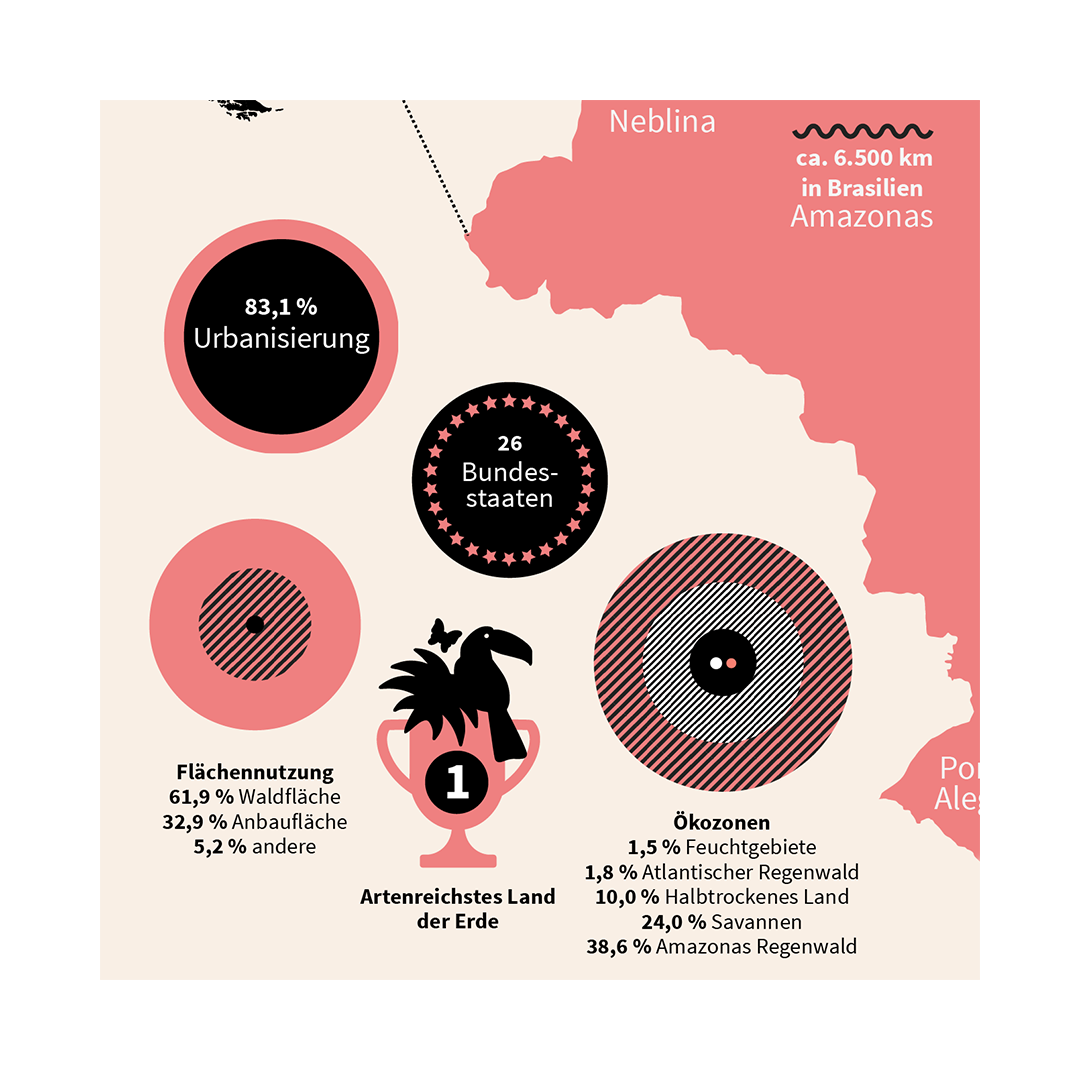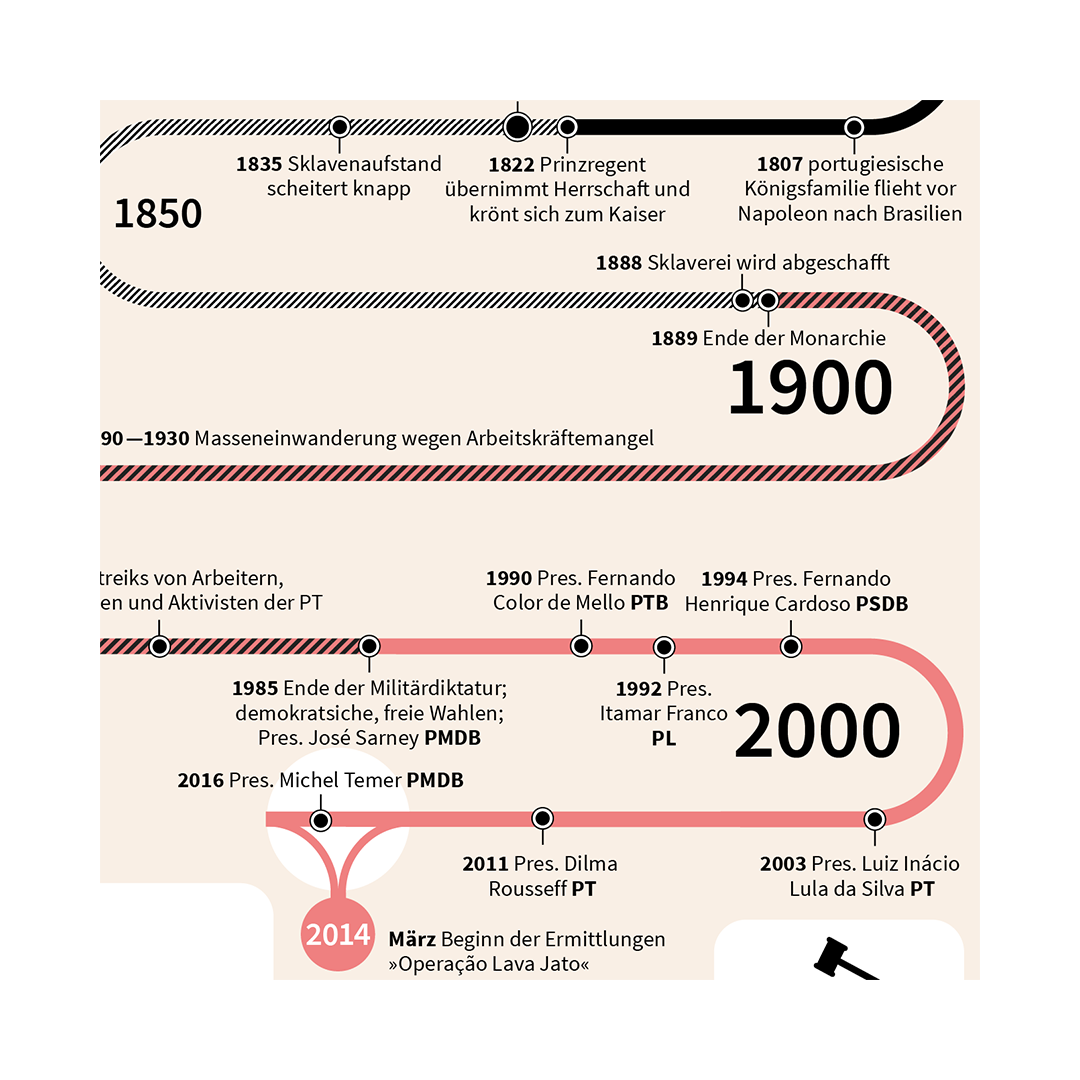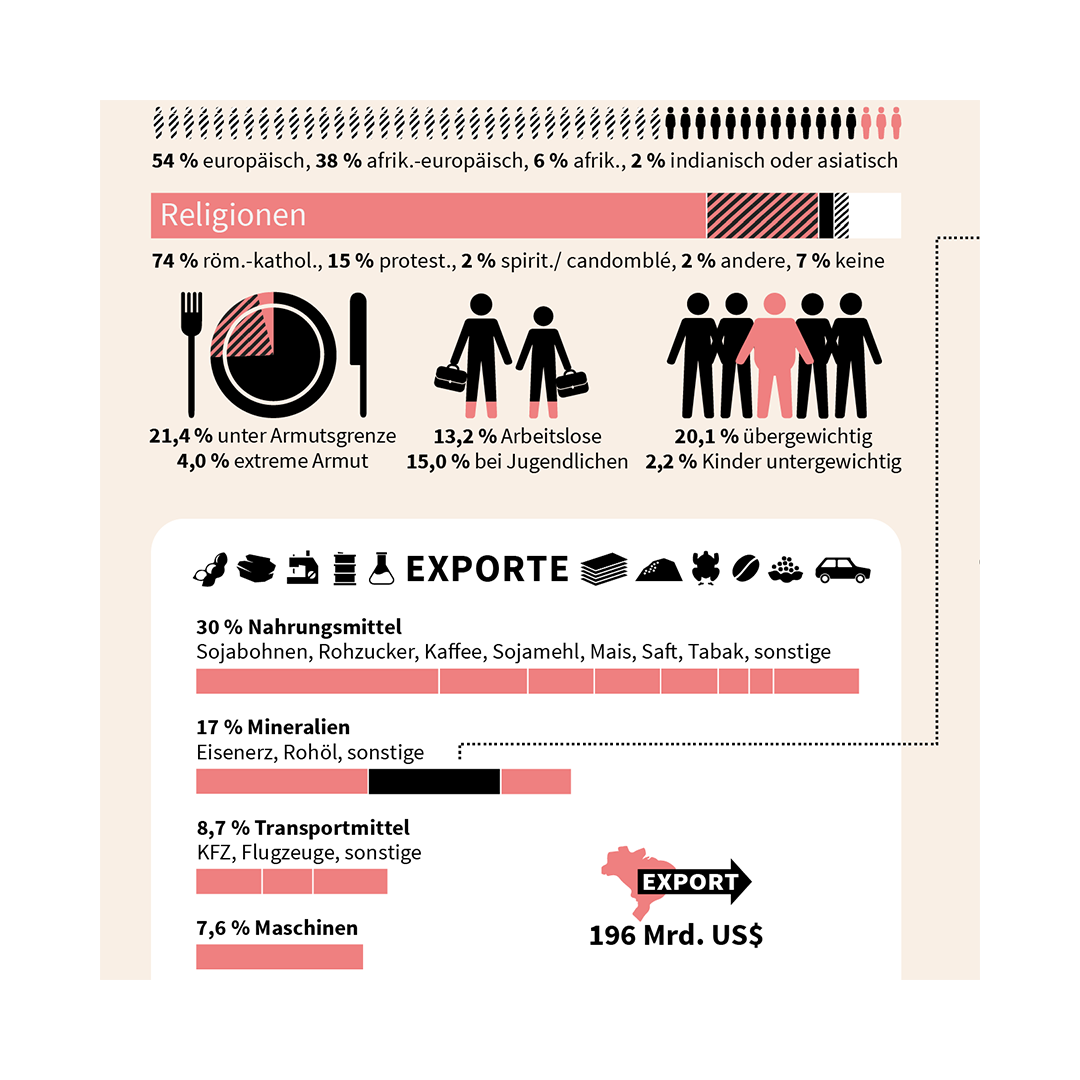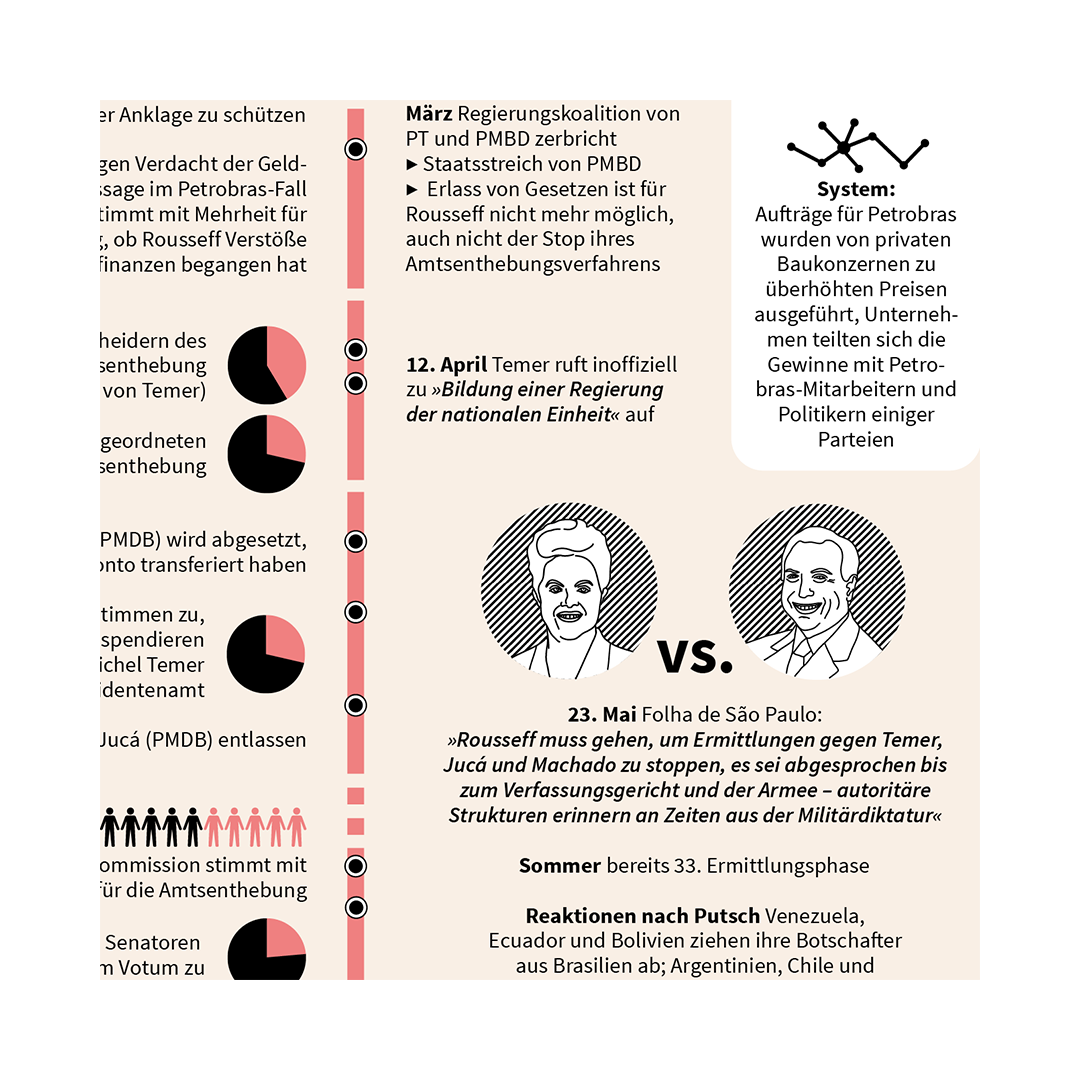 Brazil infographic
information design
illustration + layout
During my longer stay in Brazil in 2016 the empeachment of the acting president took place. To understand the interrelationships between the politicans and big enterprices visualised data are very helpful. The cognition can be enhanced by utilising graphics to the human visual system's ability to comprehend patterns and trends quickly and clearly.
Pilgrims Hostel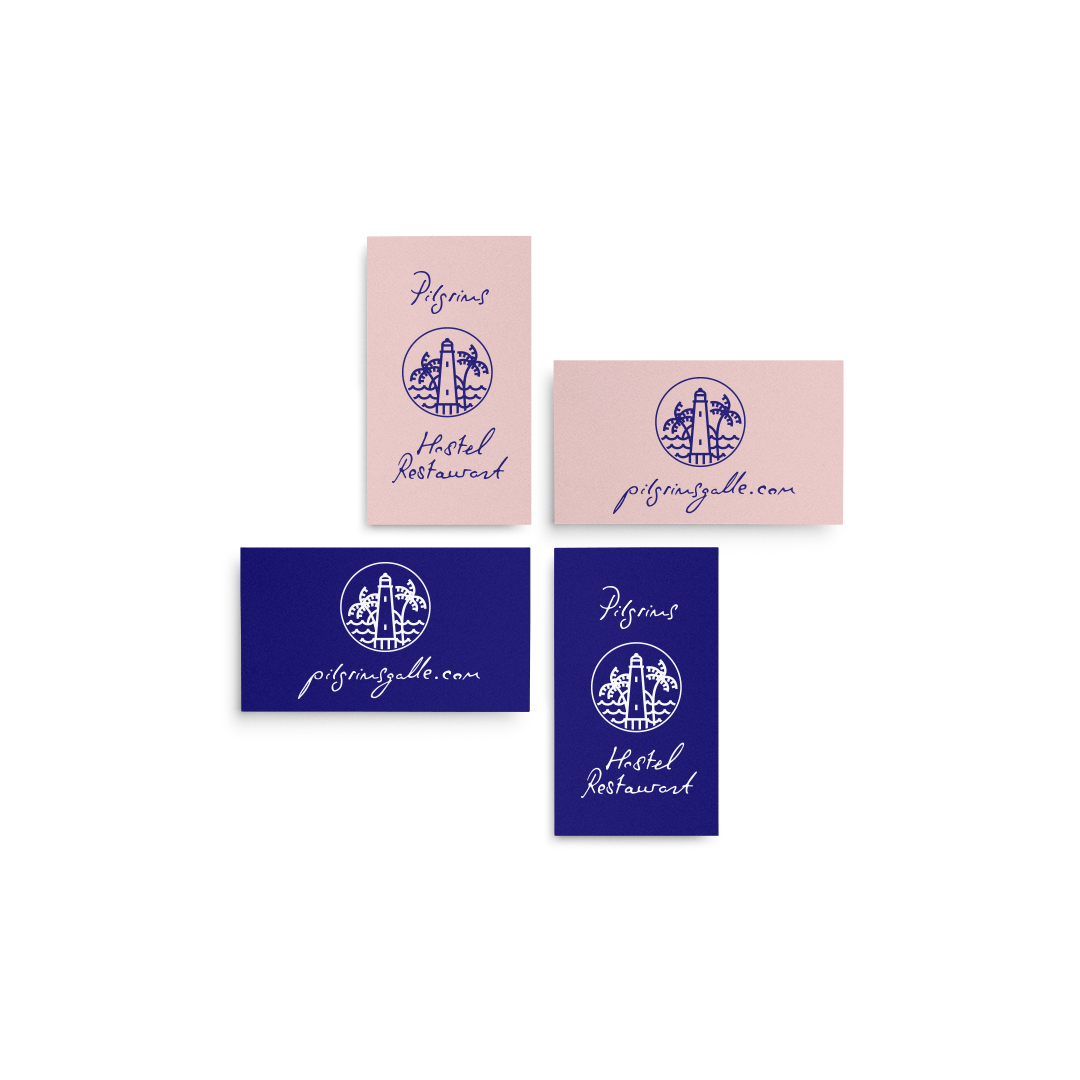 Pilgrims Hostel
logo
Located in the heart of the pretty fort of Galle/ Sri Lanka, the newly-opened Pilgrims Hostel offers affordable, comfortable and quality accommodation ideal for backpackers or budget travelers.
kitchen posters #1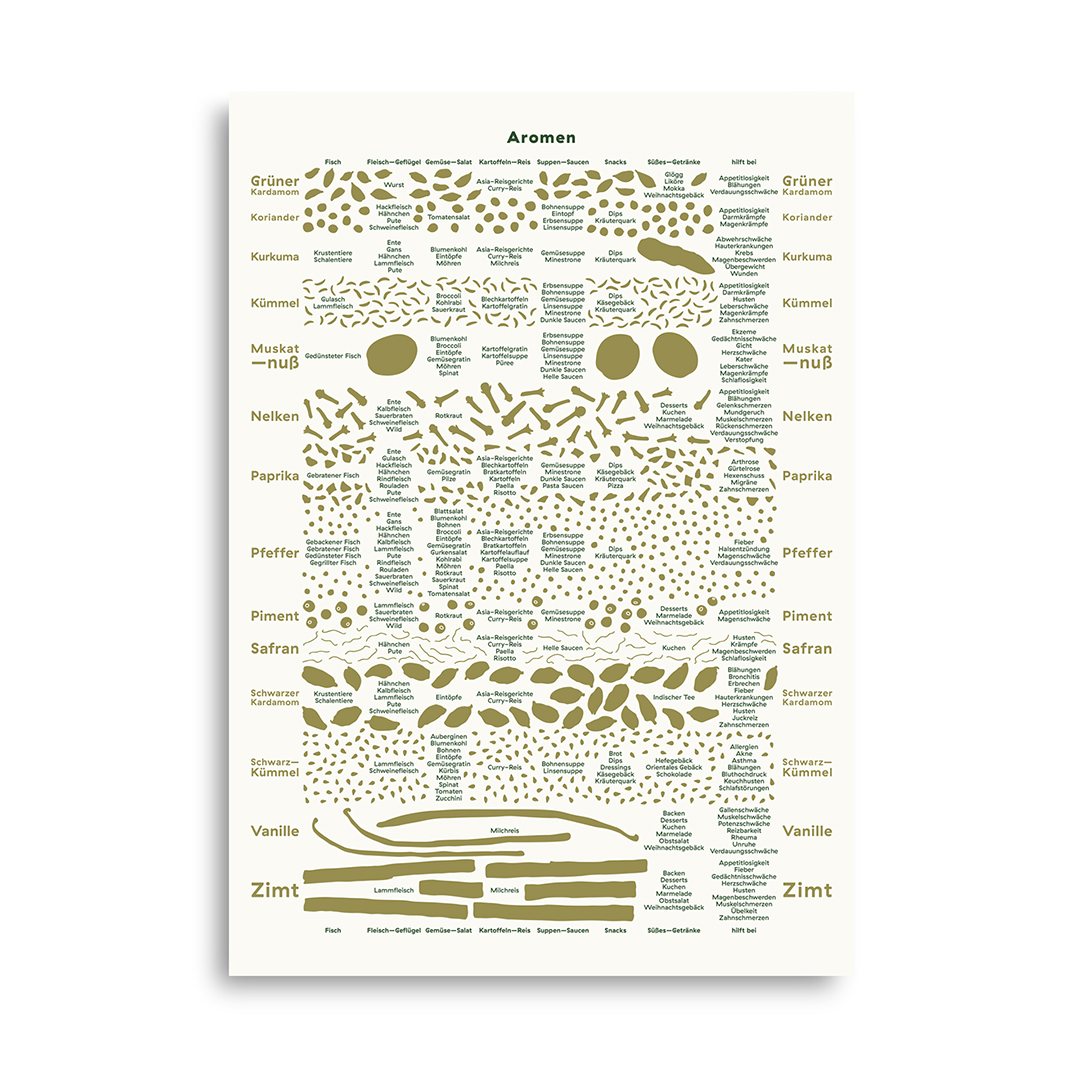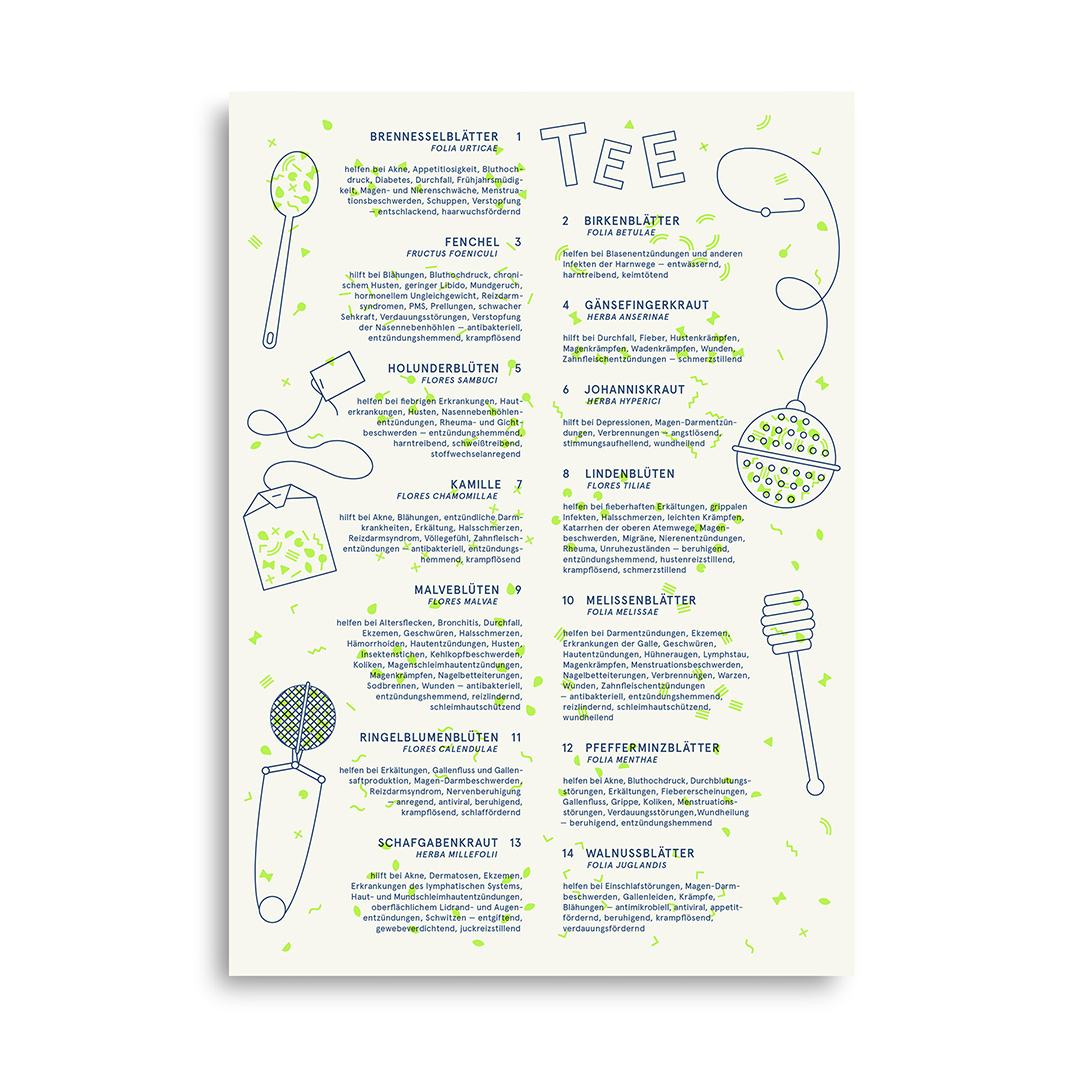 kitchen posters #1
poster design
volume: 3 themes
format: A3
print: risograph
illustration + layout
These educational posters seek to contribute to healthy and diverse cuisine. In this case herbs and spices are illustrated in different ways, together with explanations it helps people in their daily life to pick the right ingredients for their specific dishes.
riso print for sale
weitergeben.org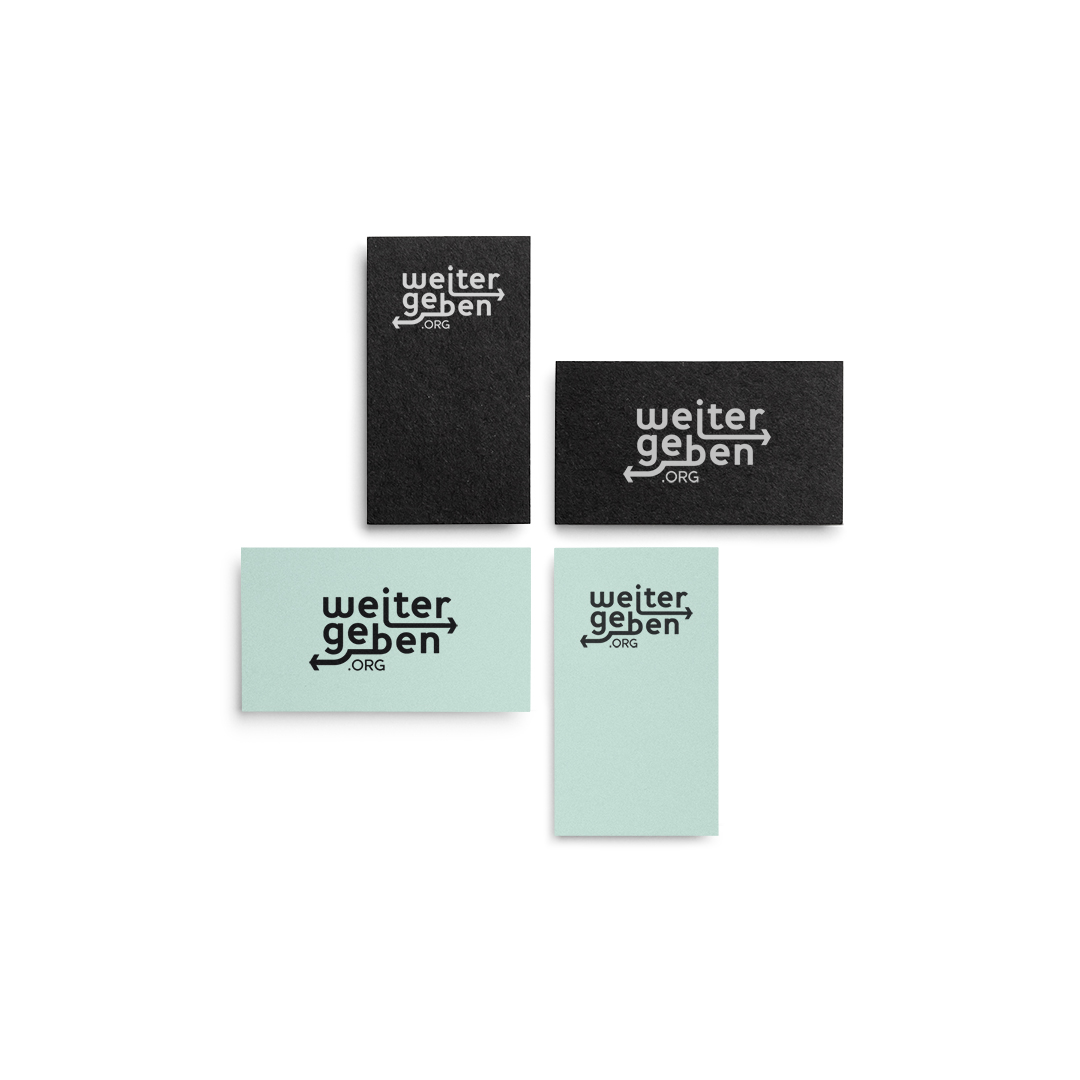 weitergeben.org
logo
The initiative weitergeben.org is an interface between companies that provide second-hand office furniture as donations and social or non-profit institutions to which the furniture is conveyed.
Makers' Guide for Making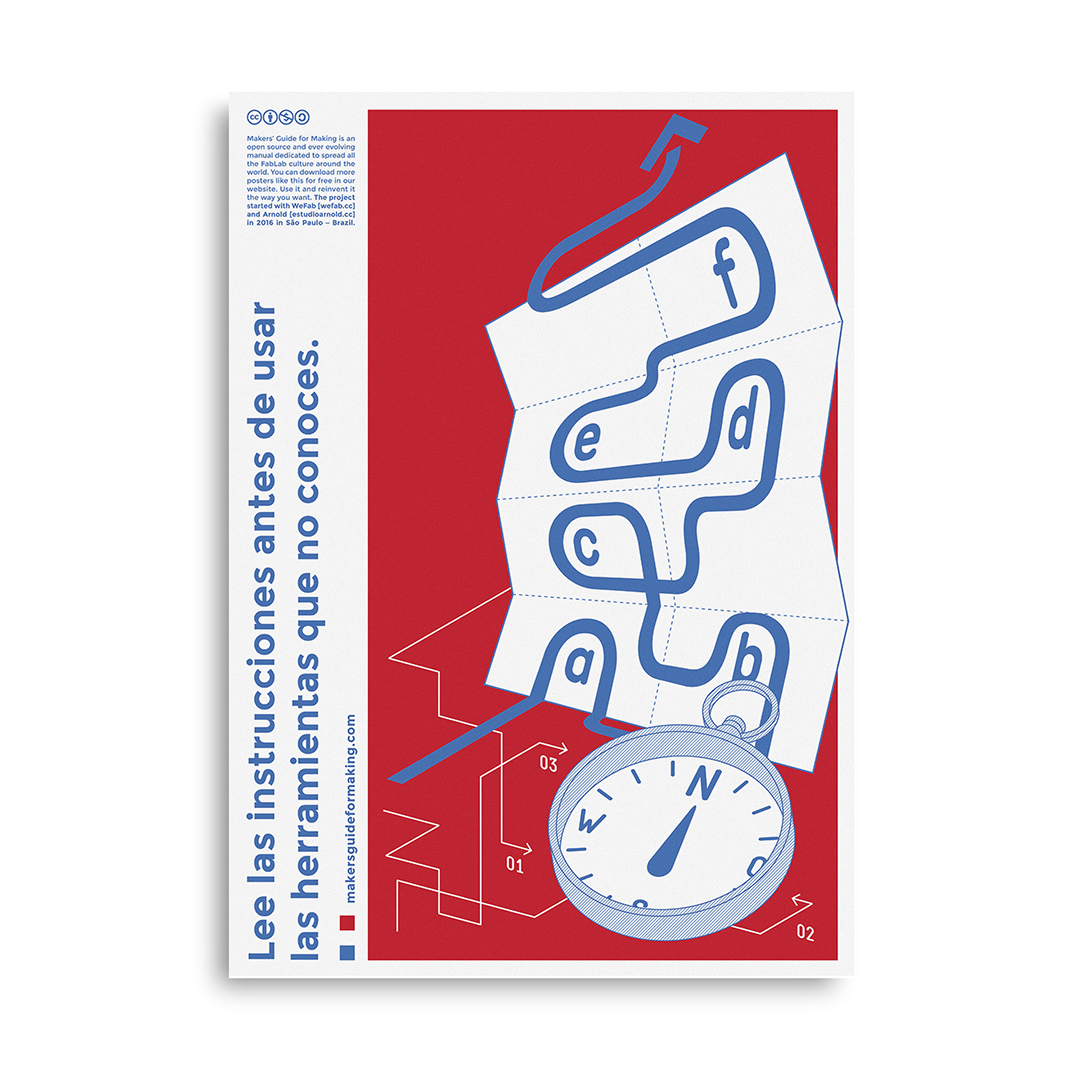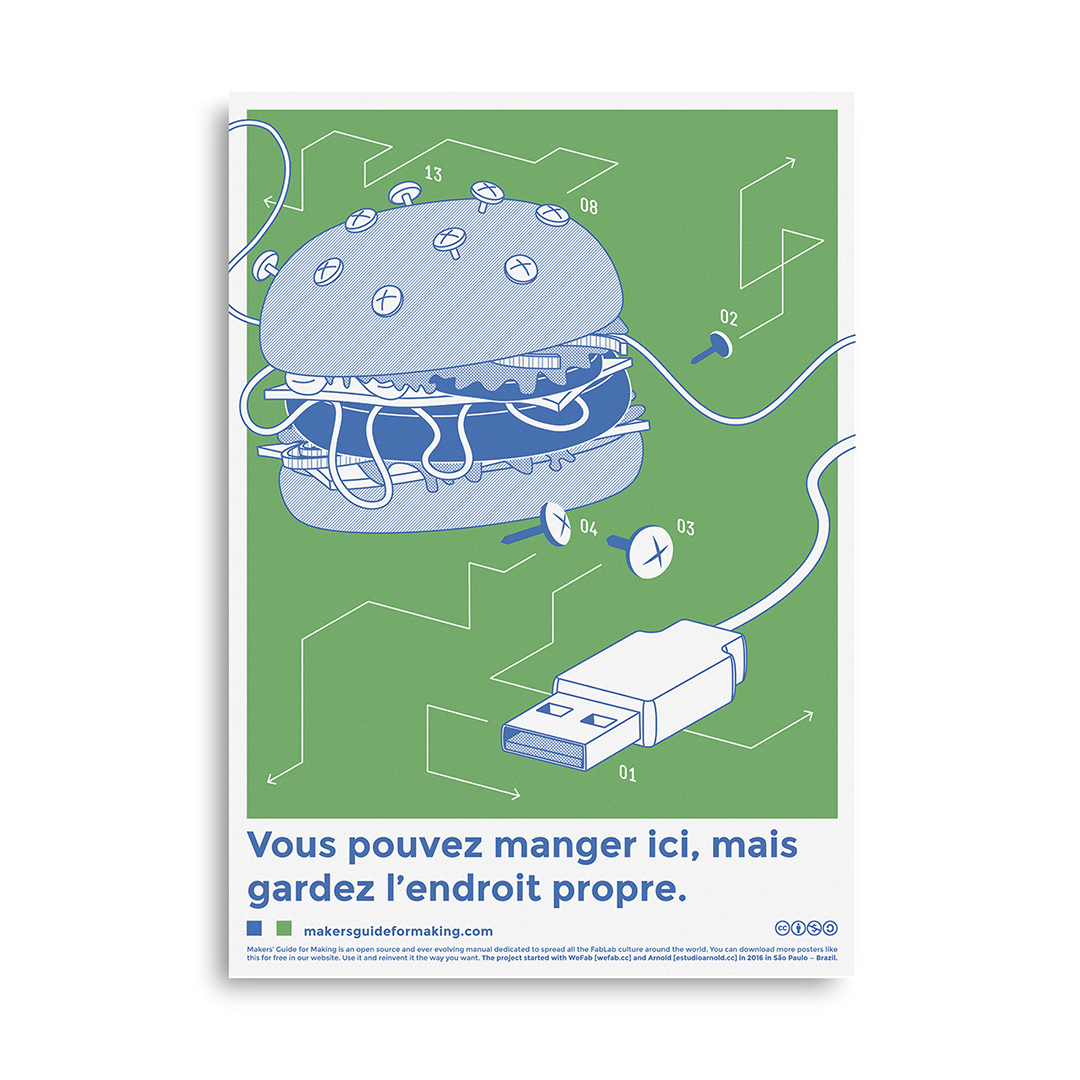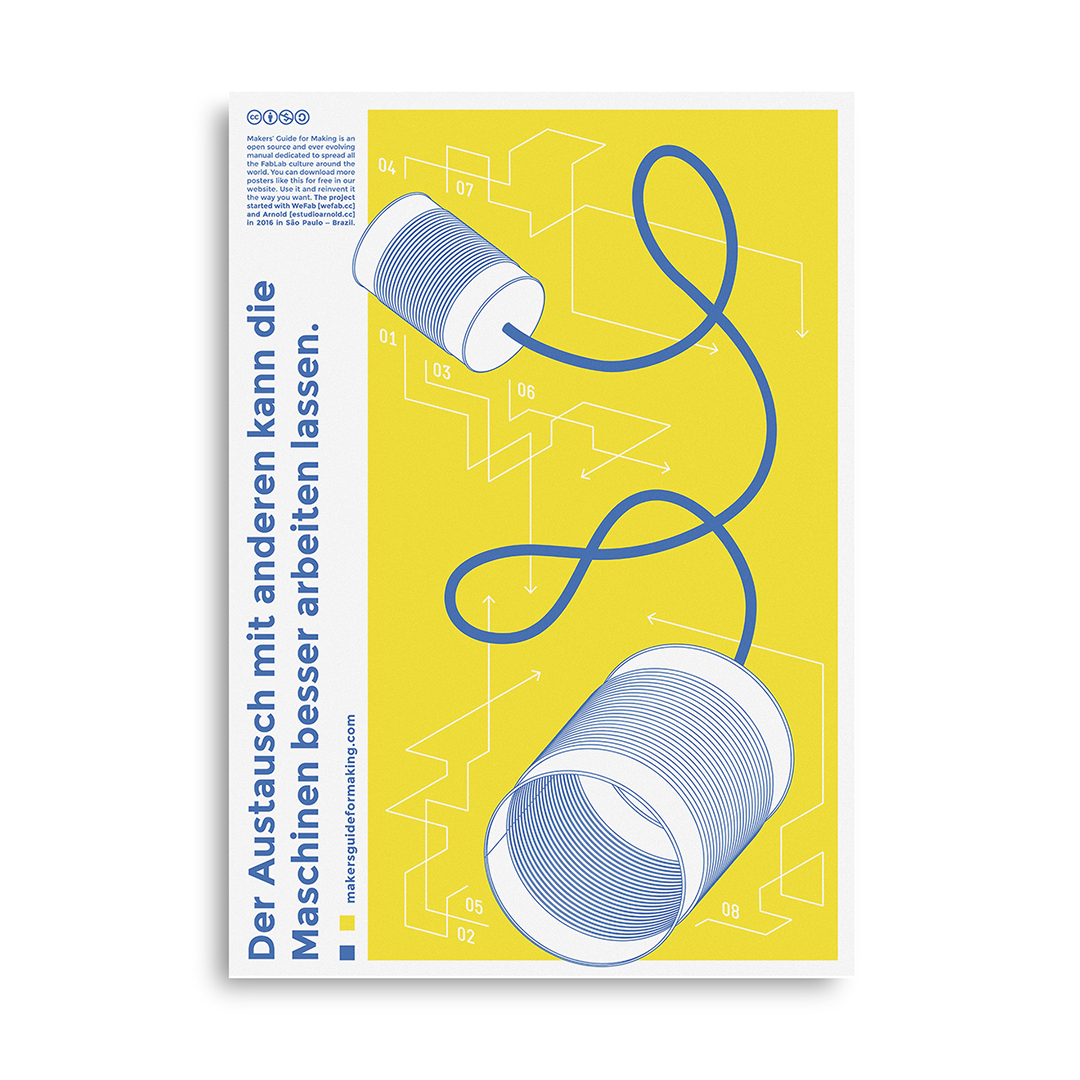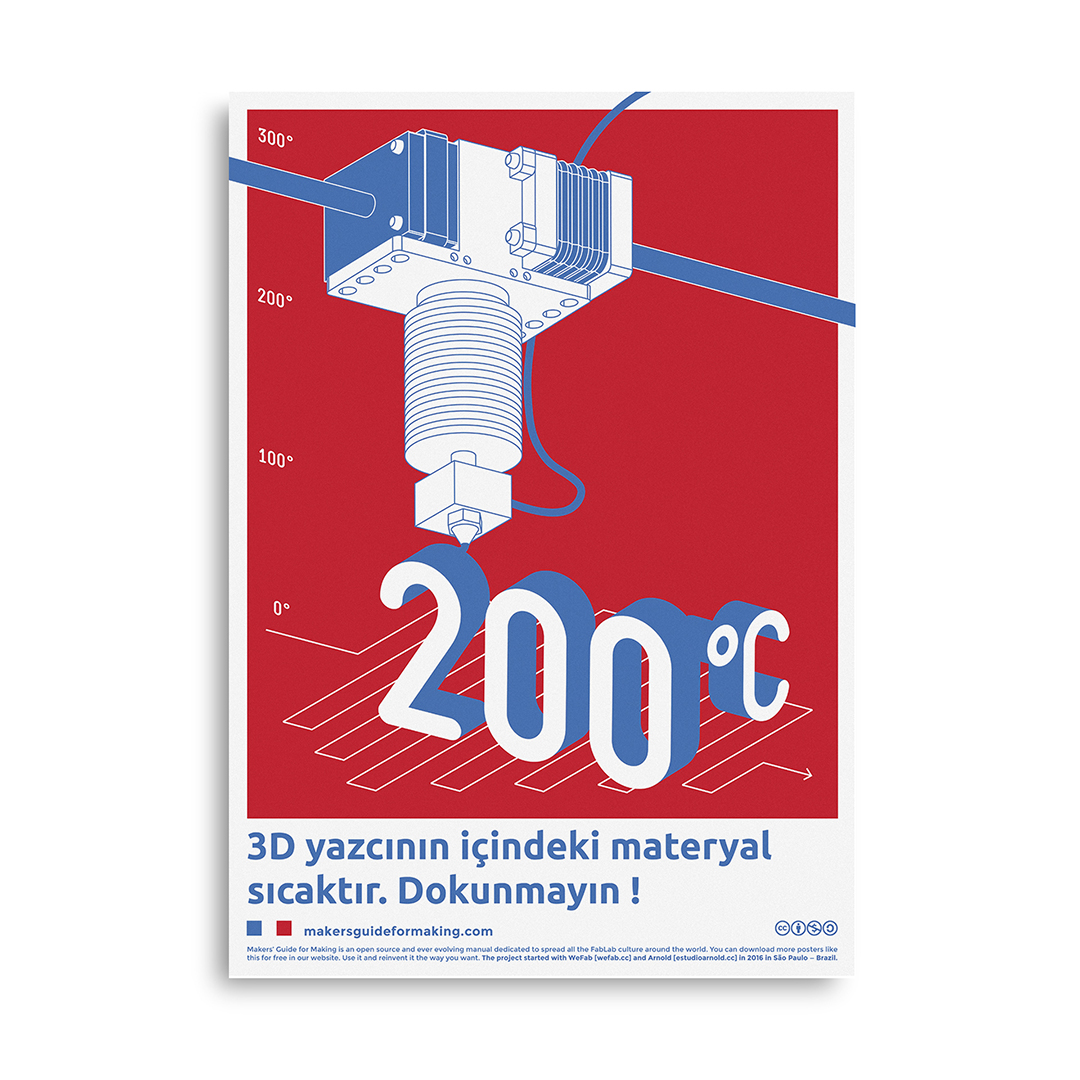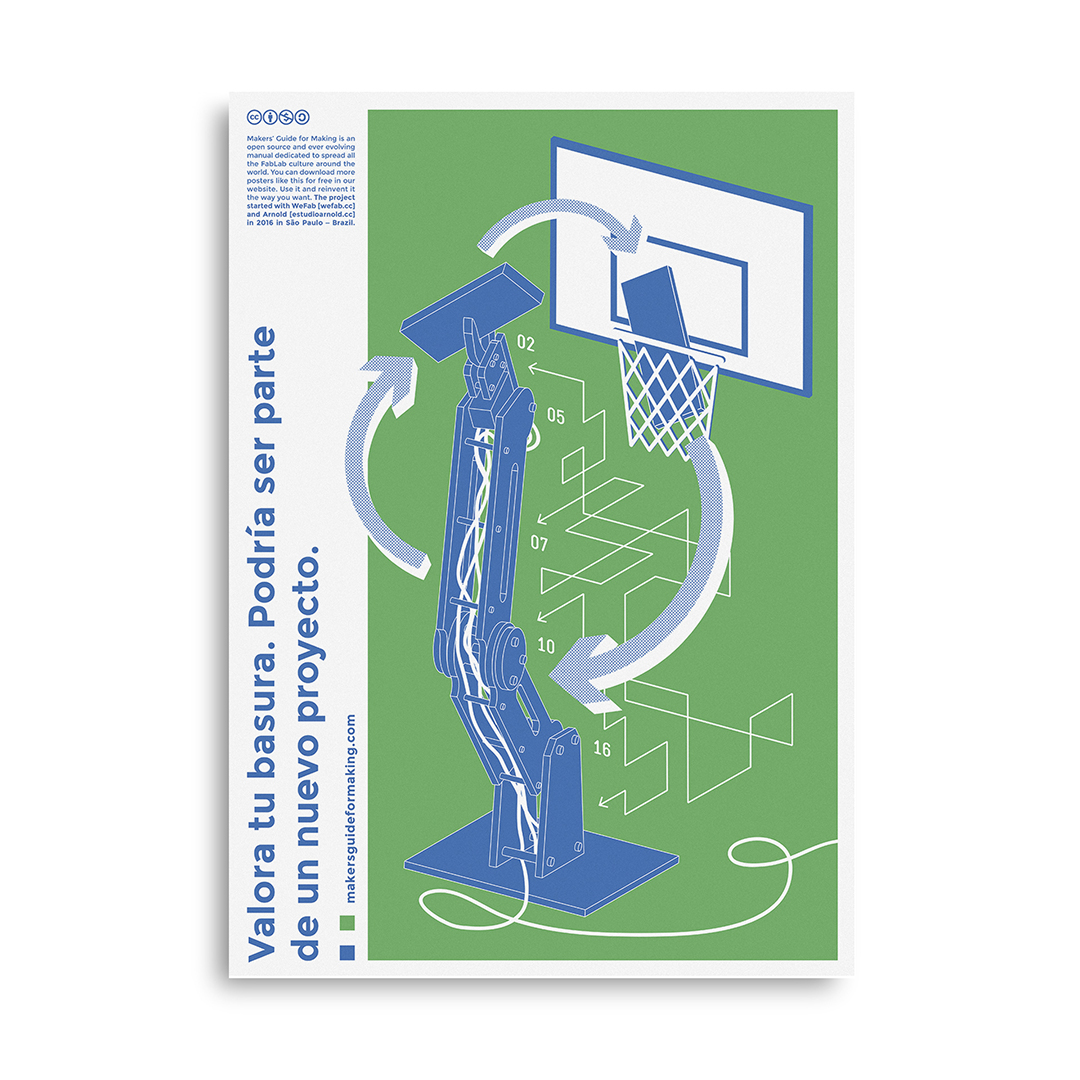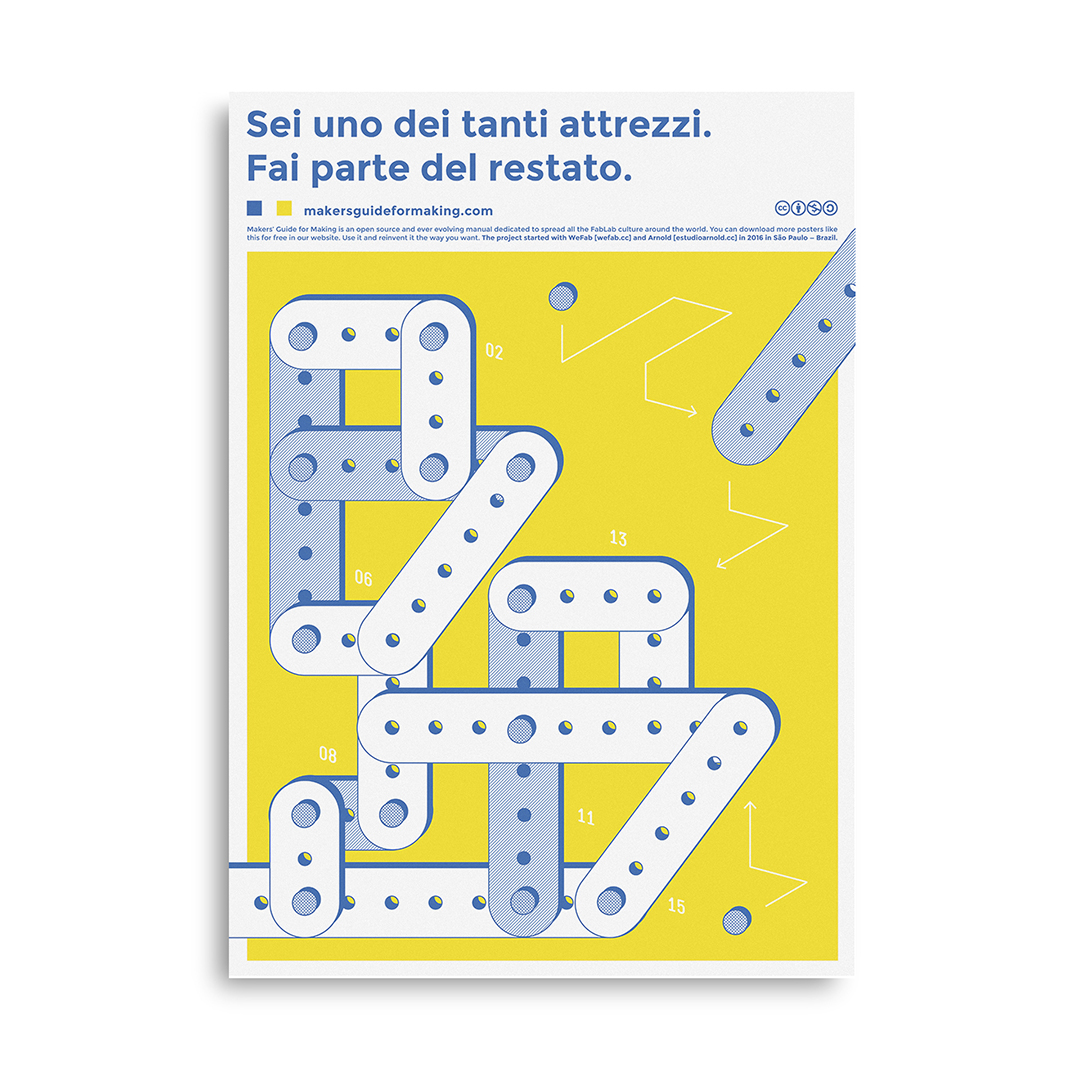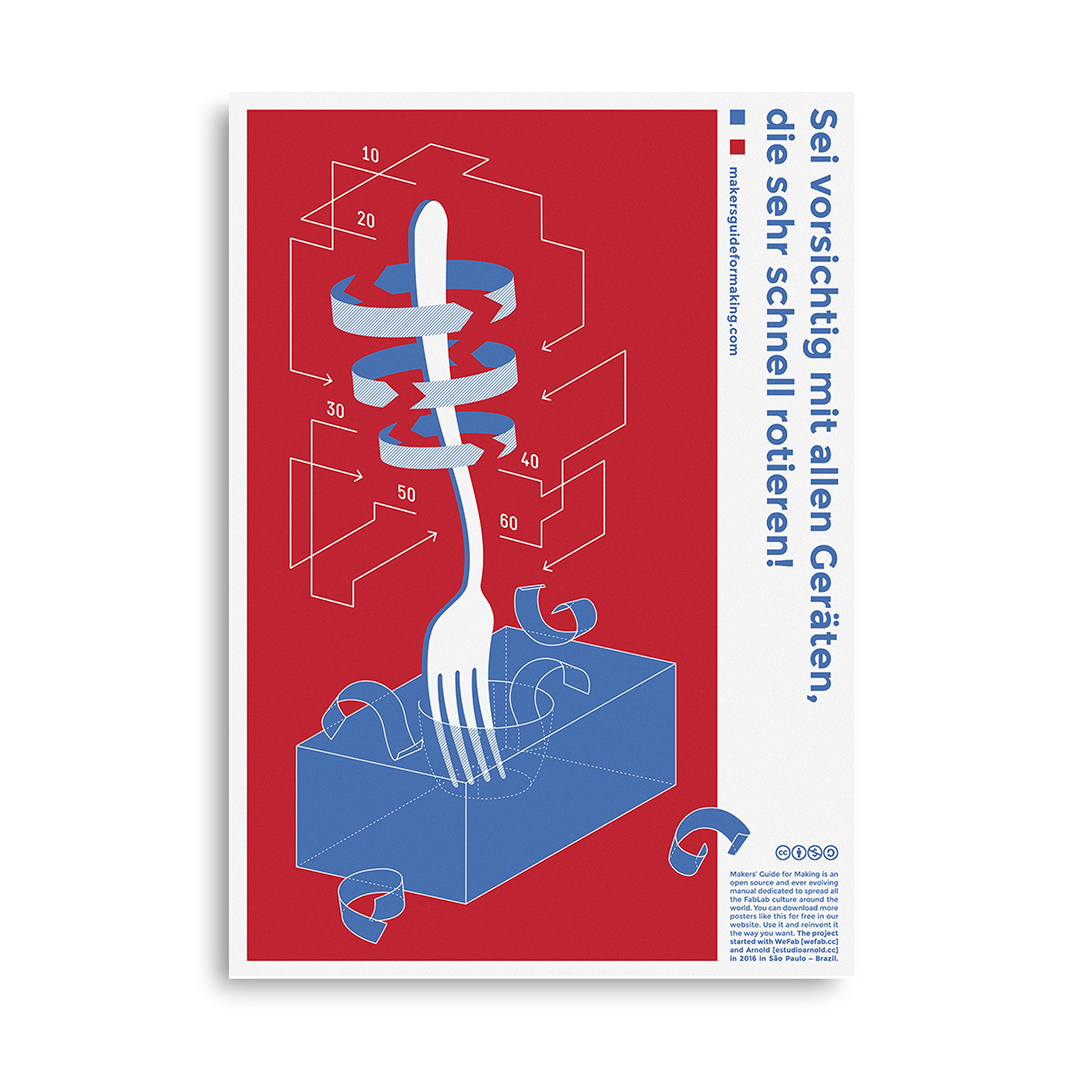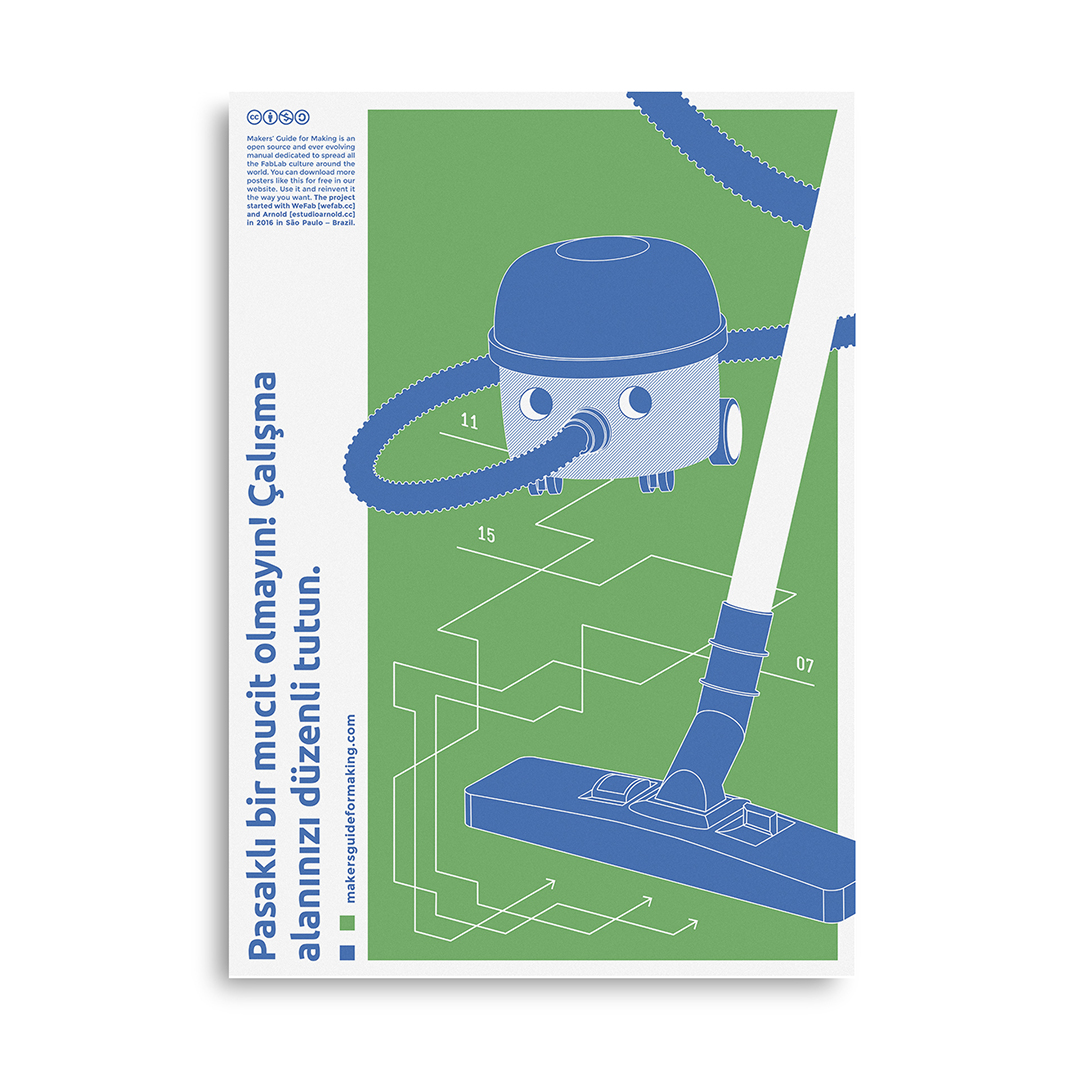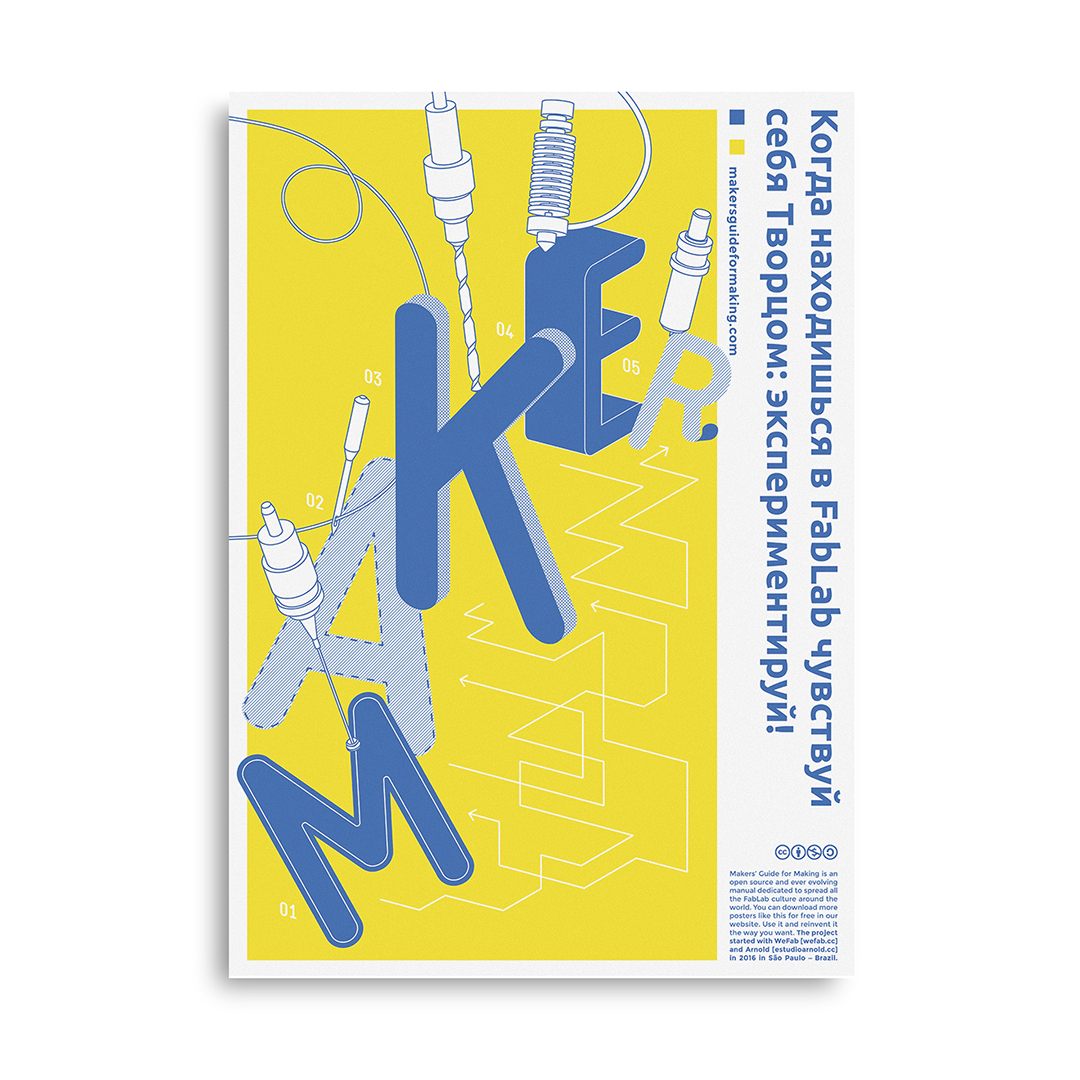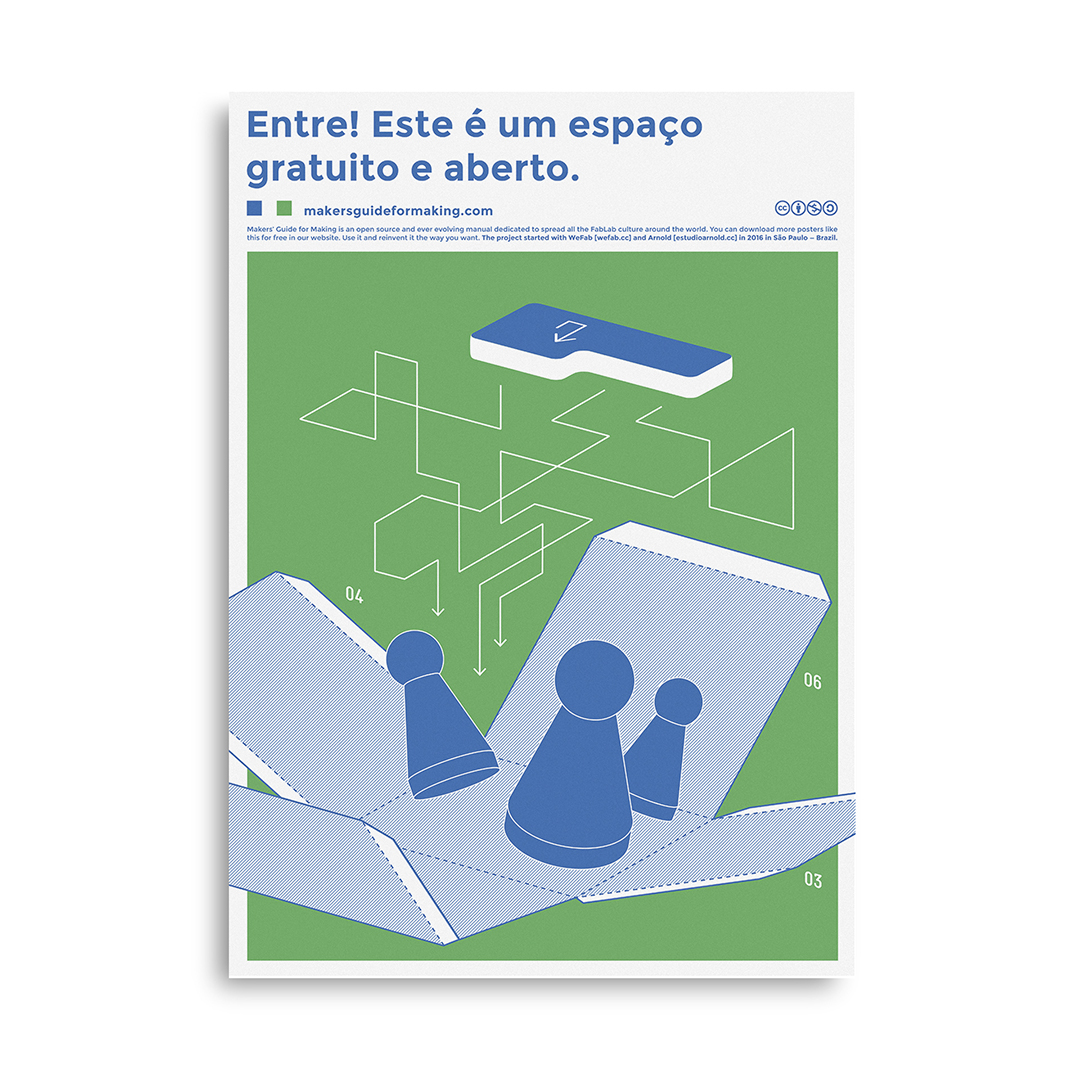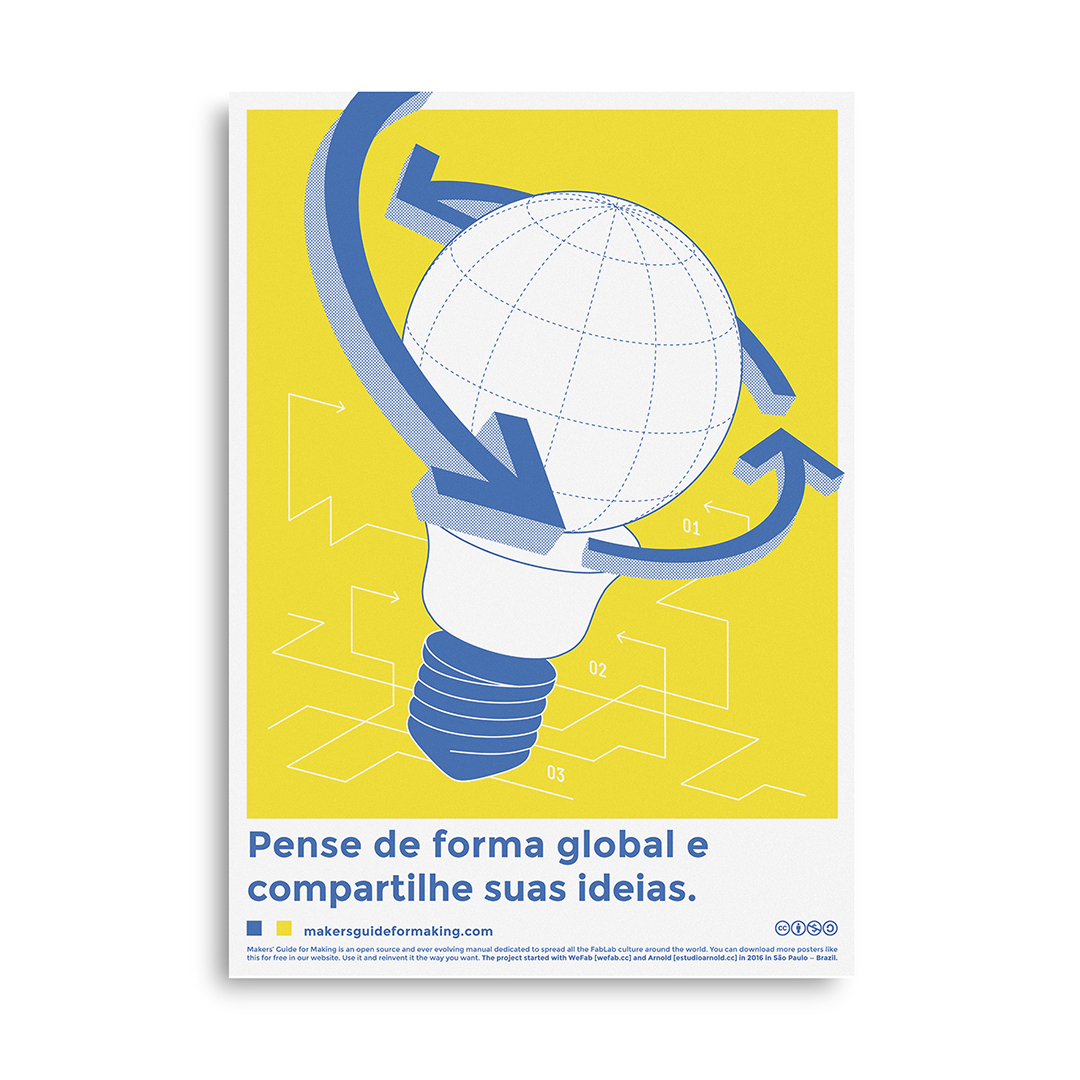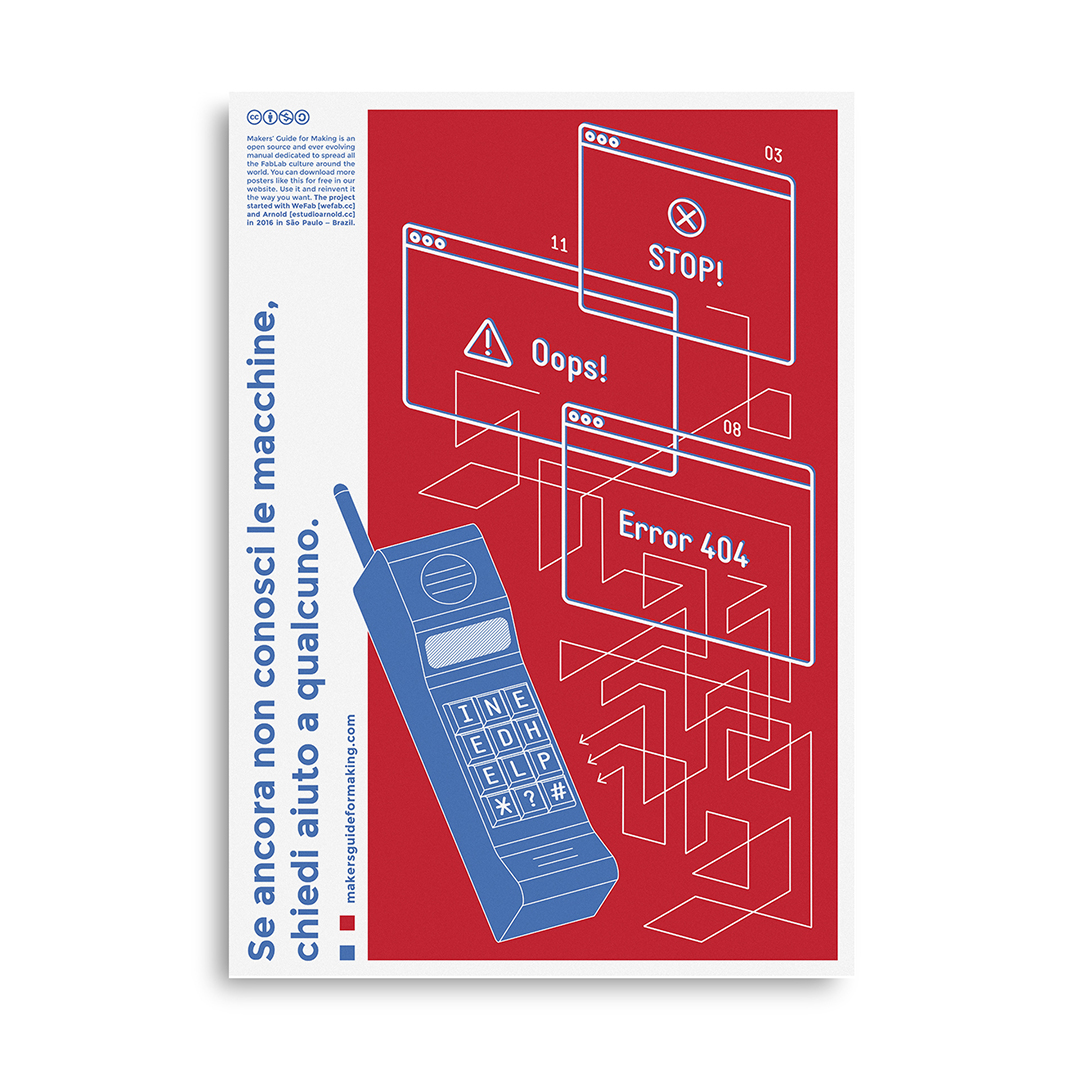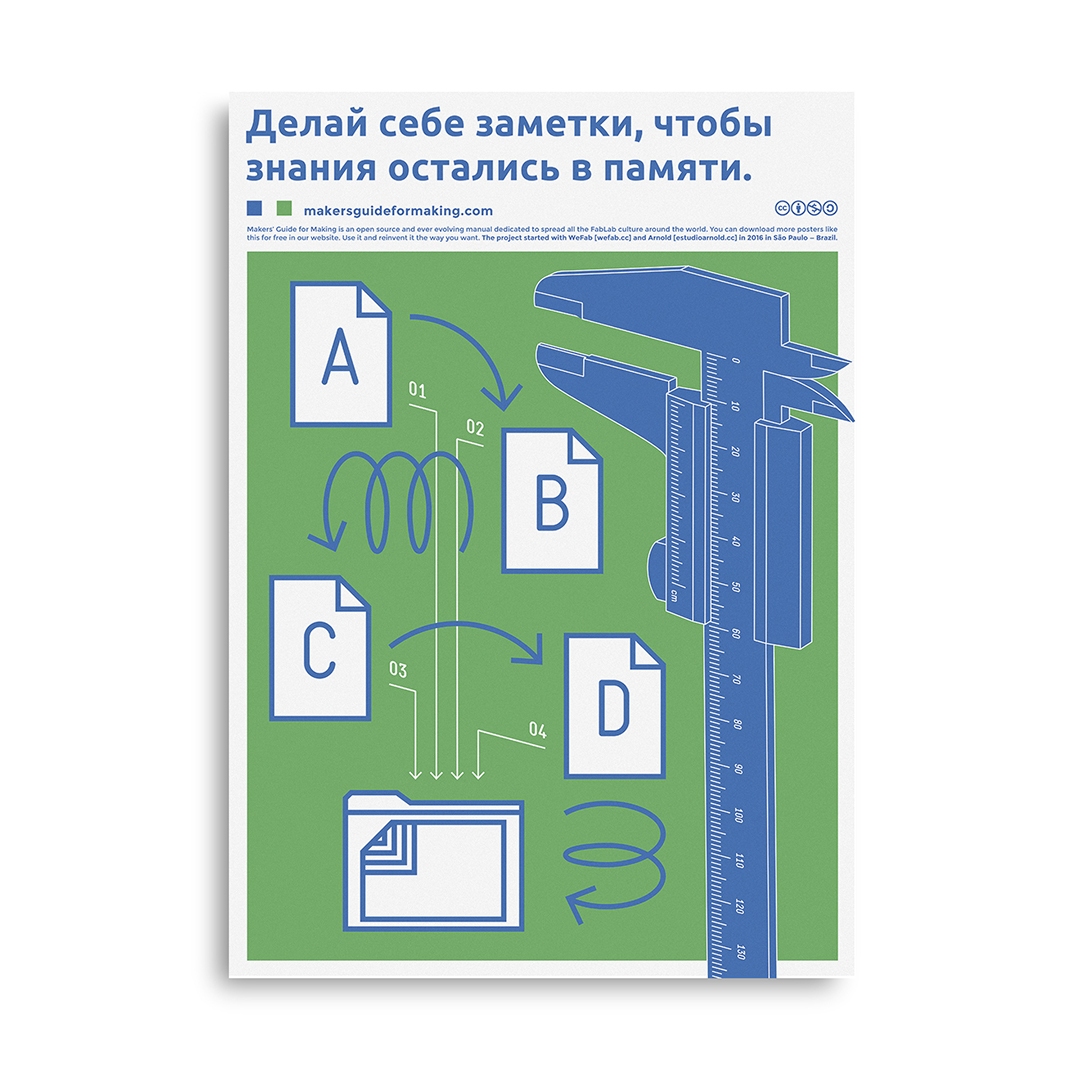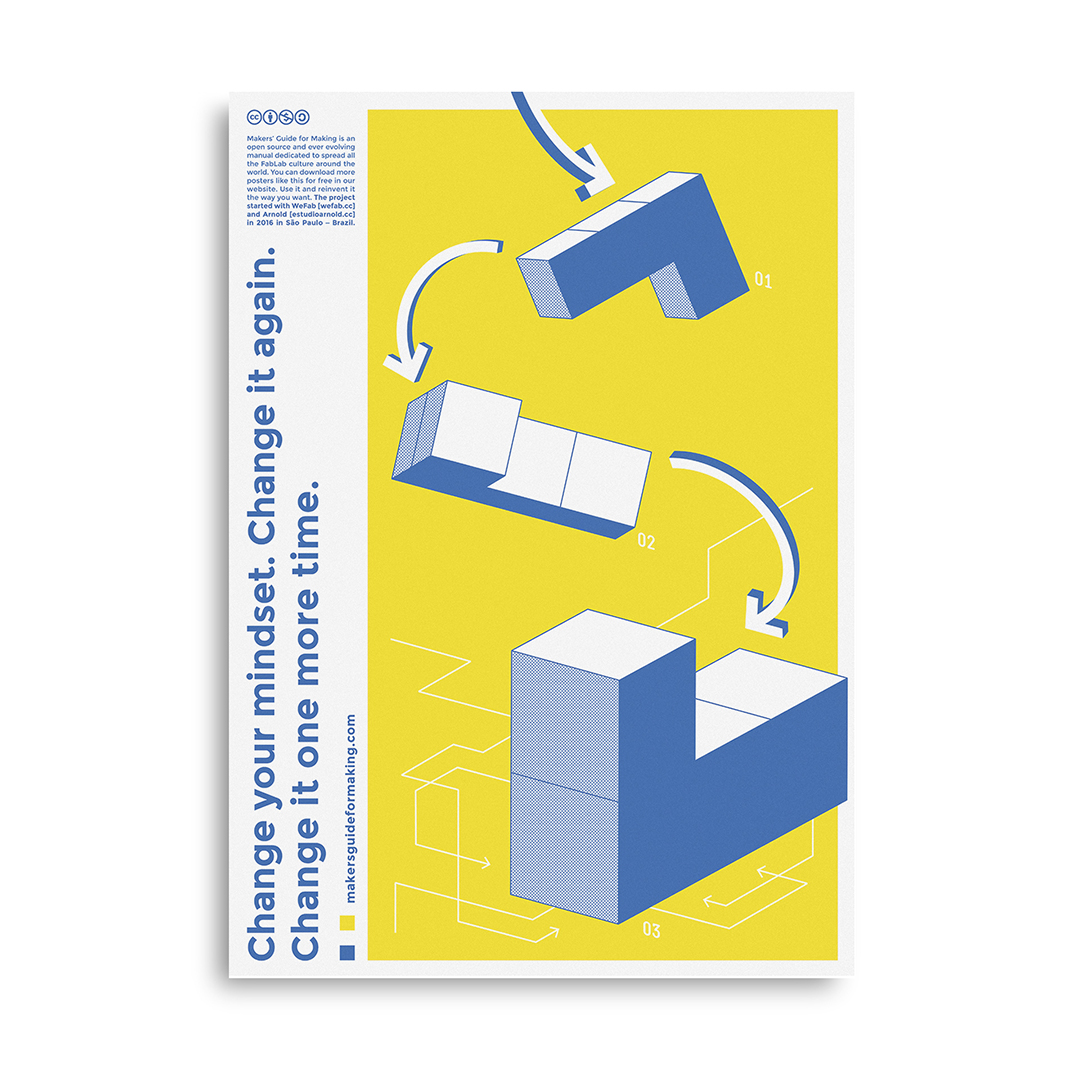 Makers' Guide for Making
poster design
volume: 15 themes
format: A2
concept: Estúdio Arnold/ BR
client: WeFab/ BR
illustration + layout
The Behaviour Guideline Posters are an open source poster series, which intends to spread the FabLab culture around the world. It's message is to work together with fun, creativity and respect. Everyone is invited to download the files, change the language, print, divide, and stick to their work stations' wall.
riso print for sale
Centro São Paulo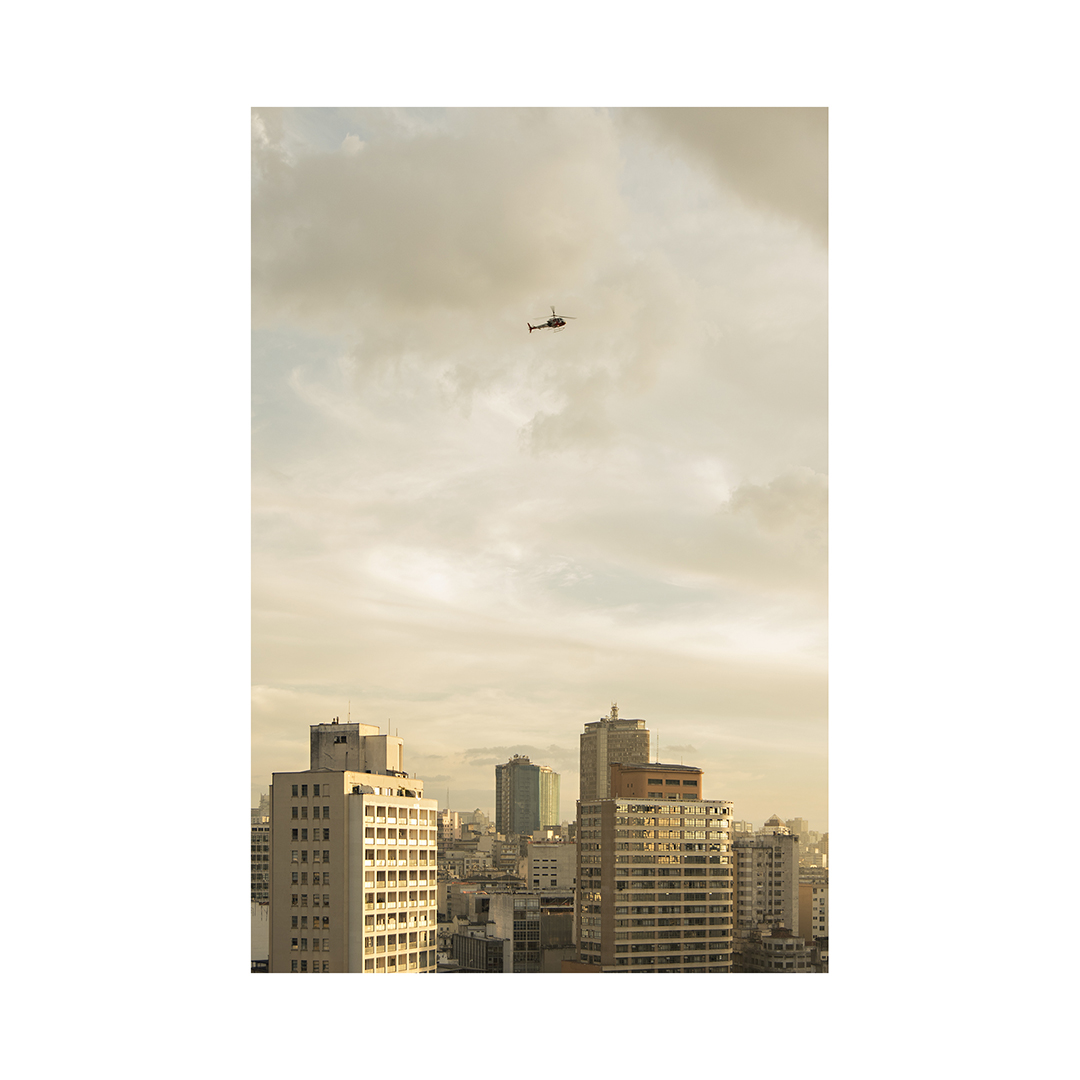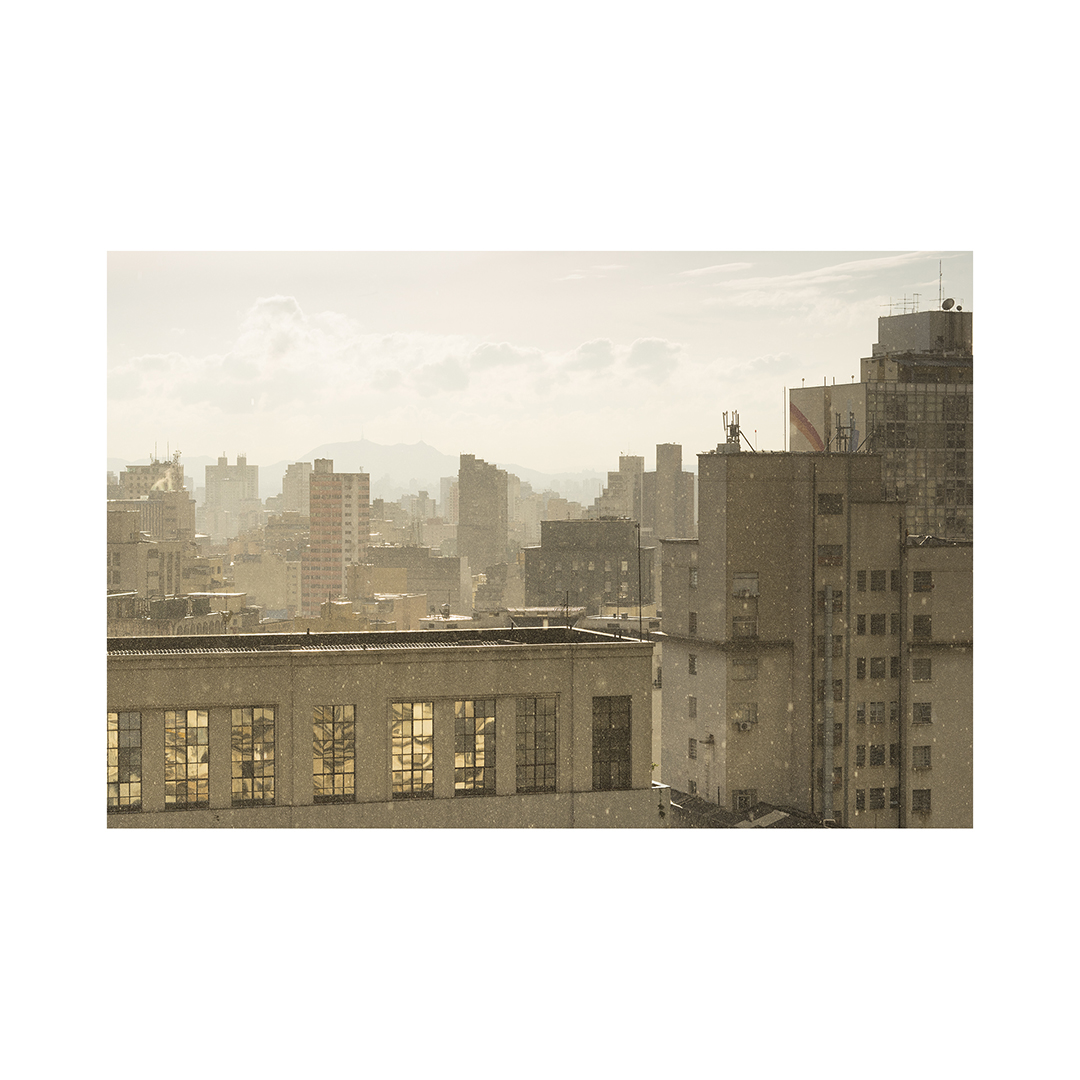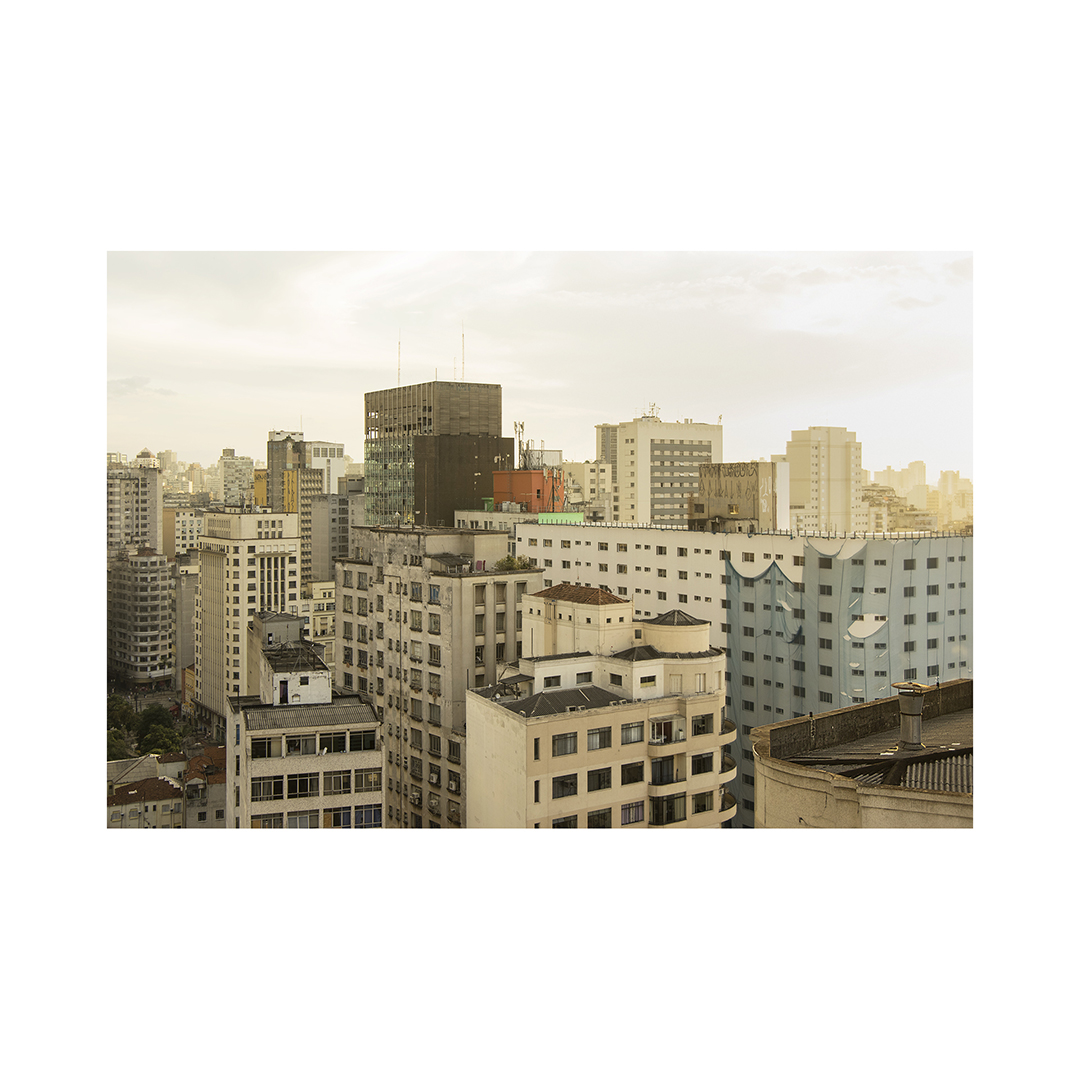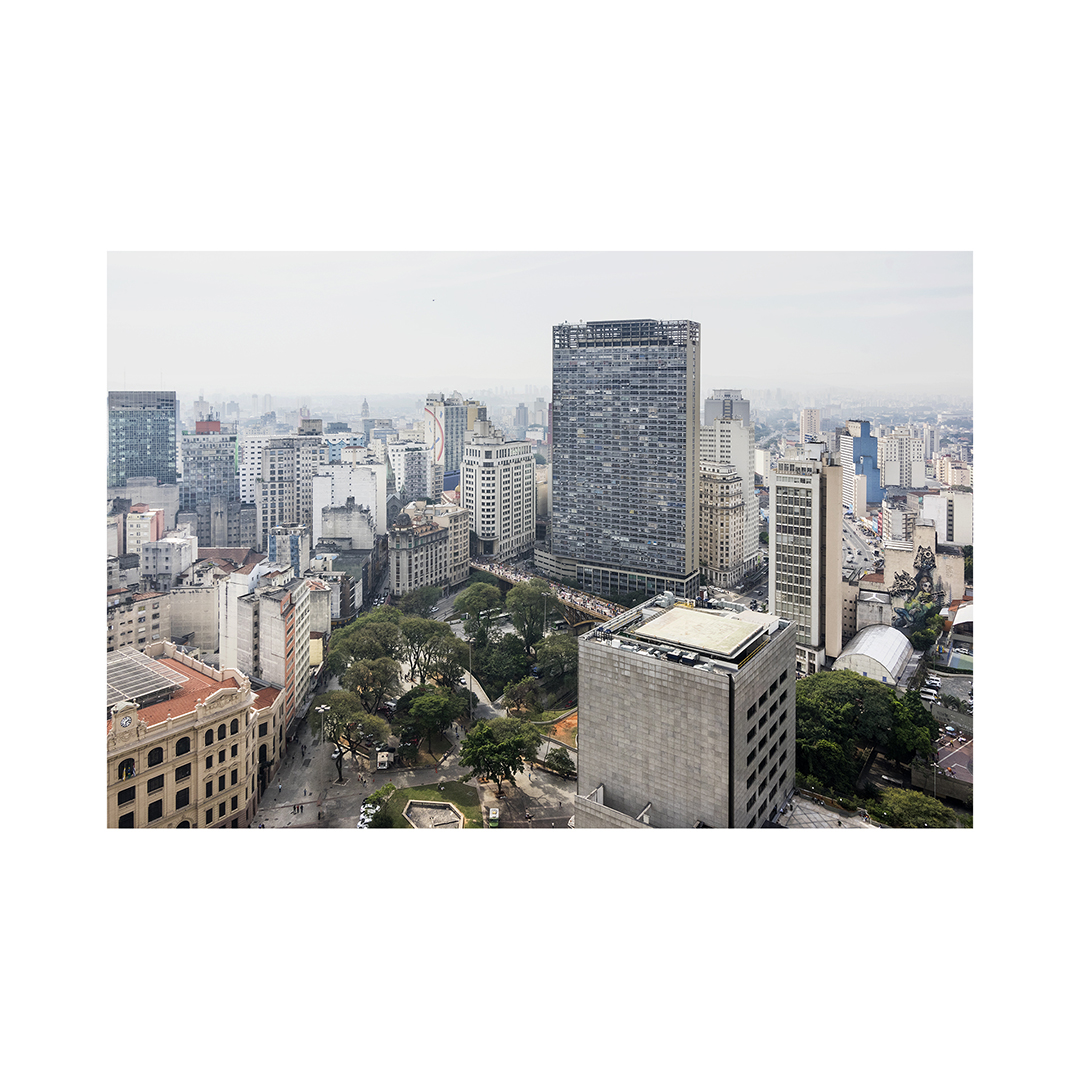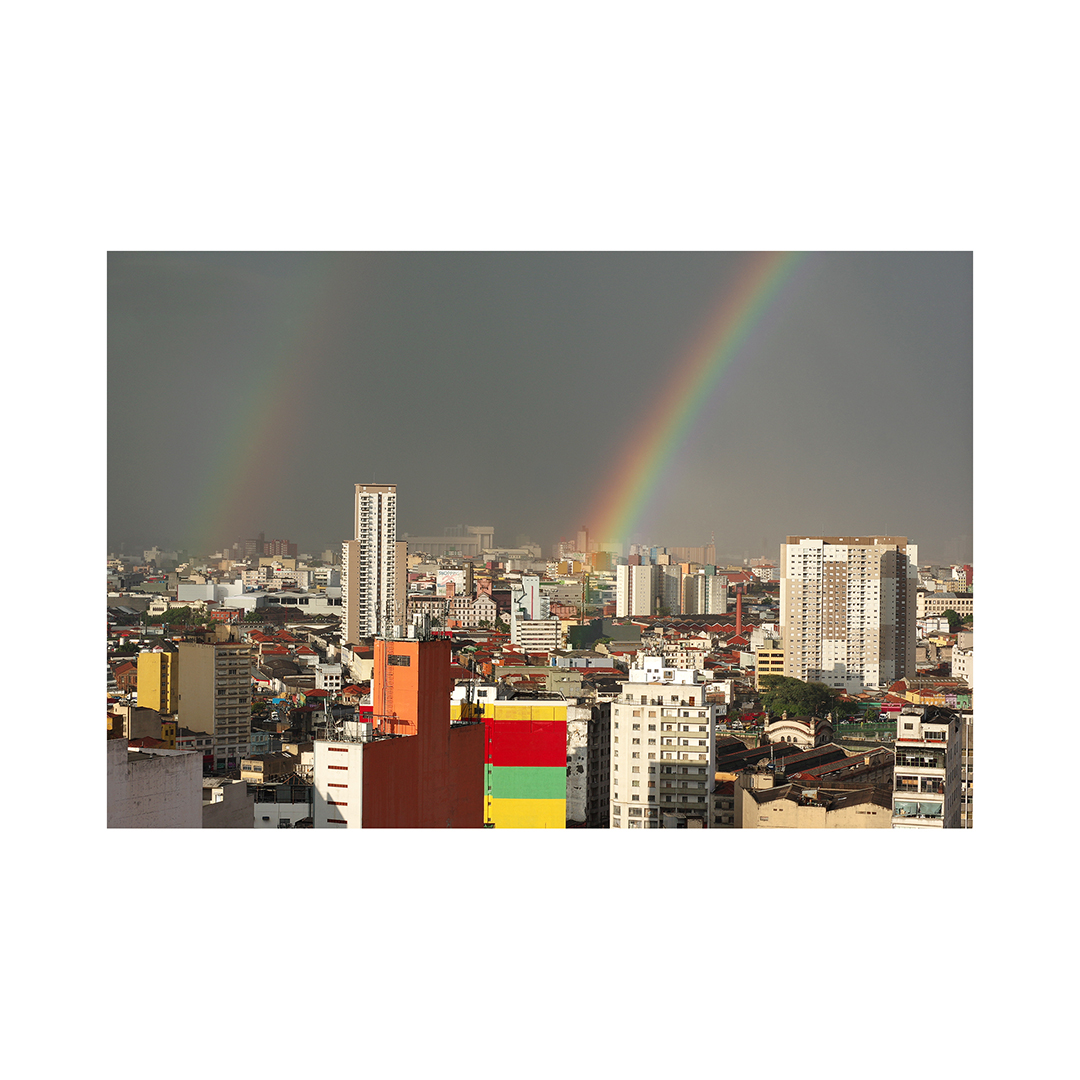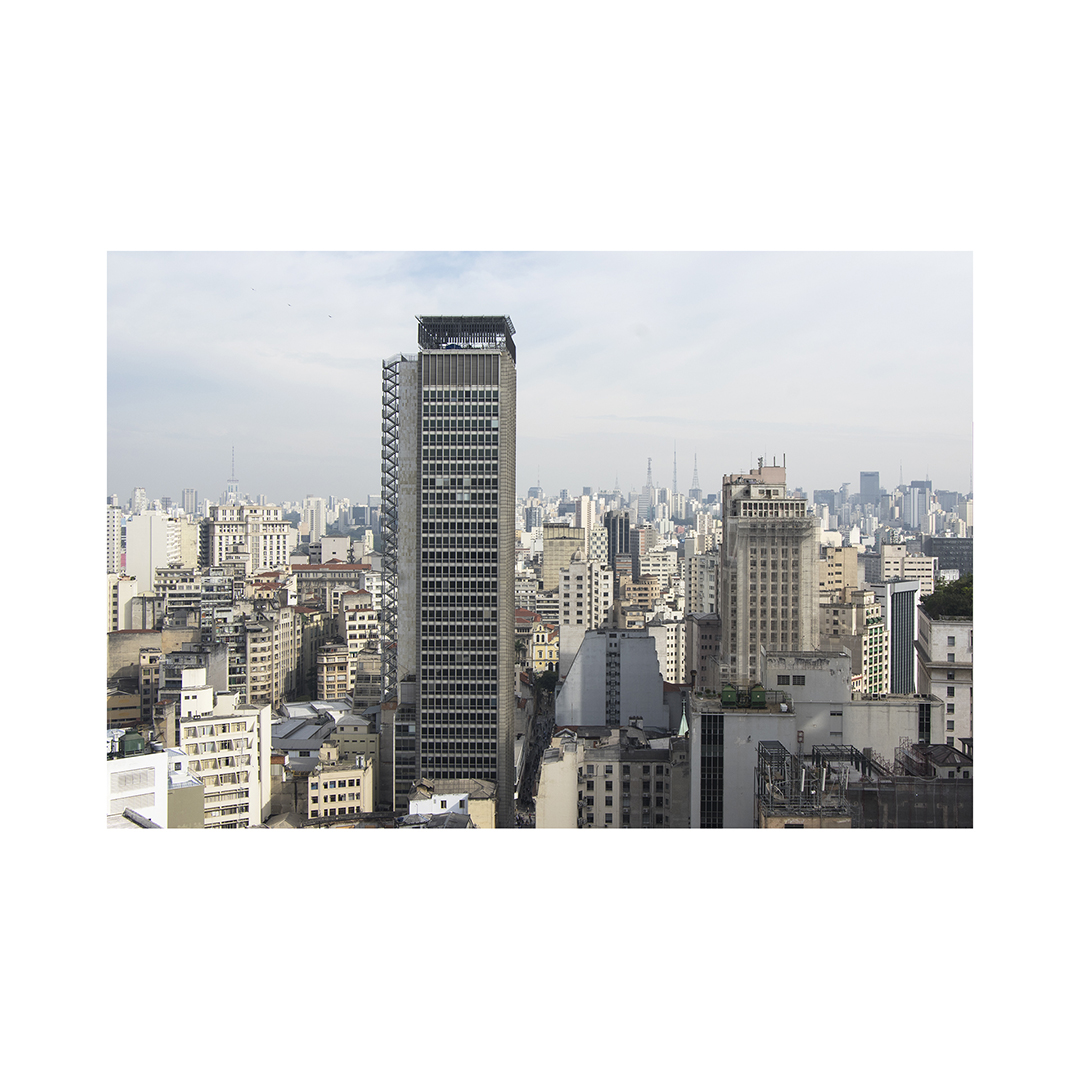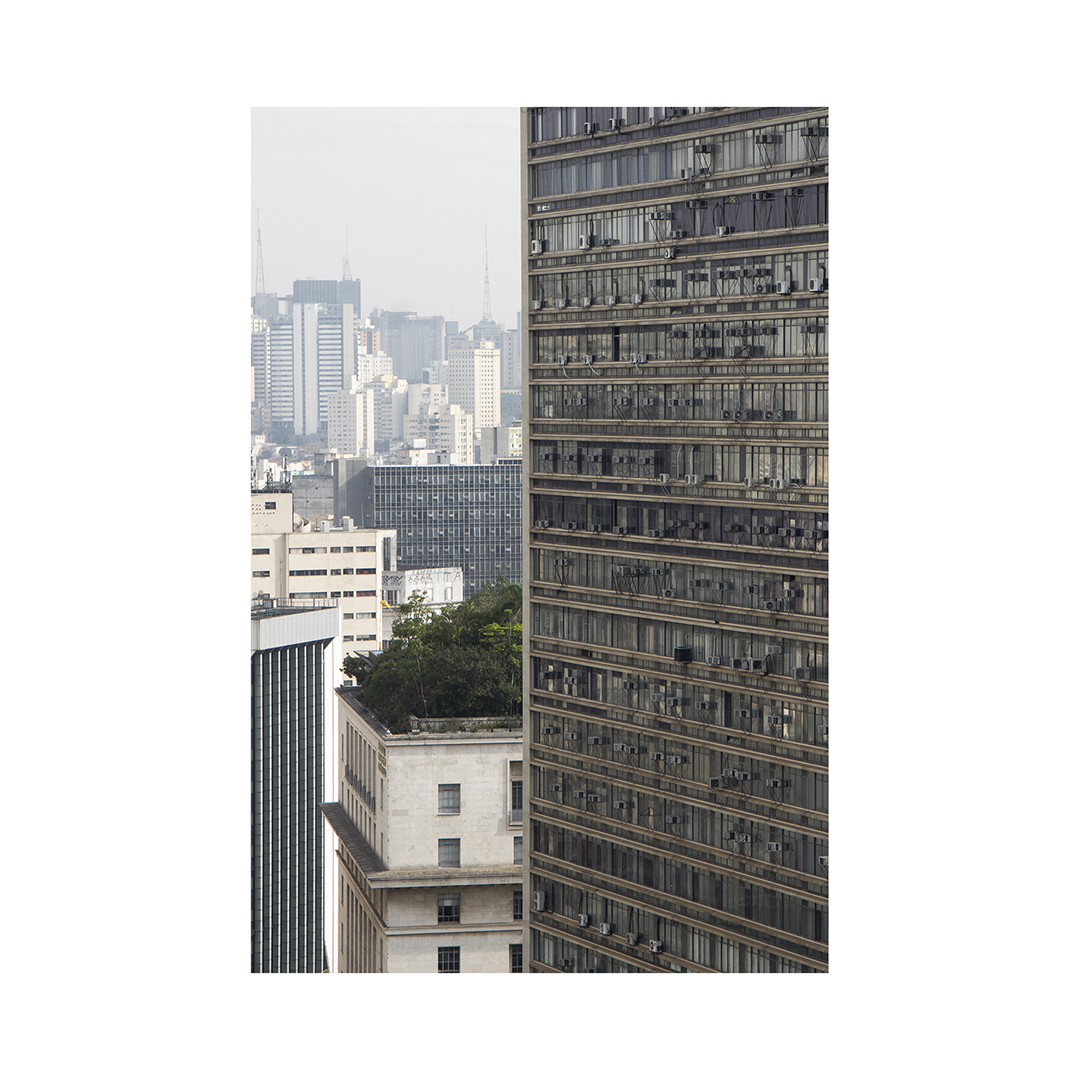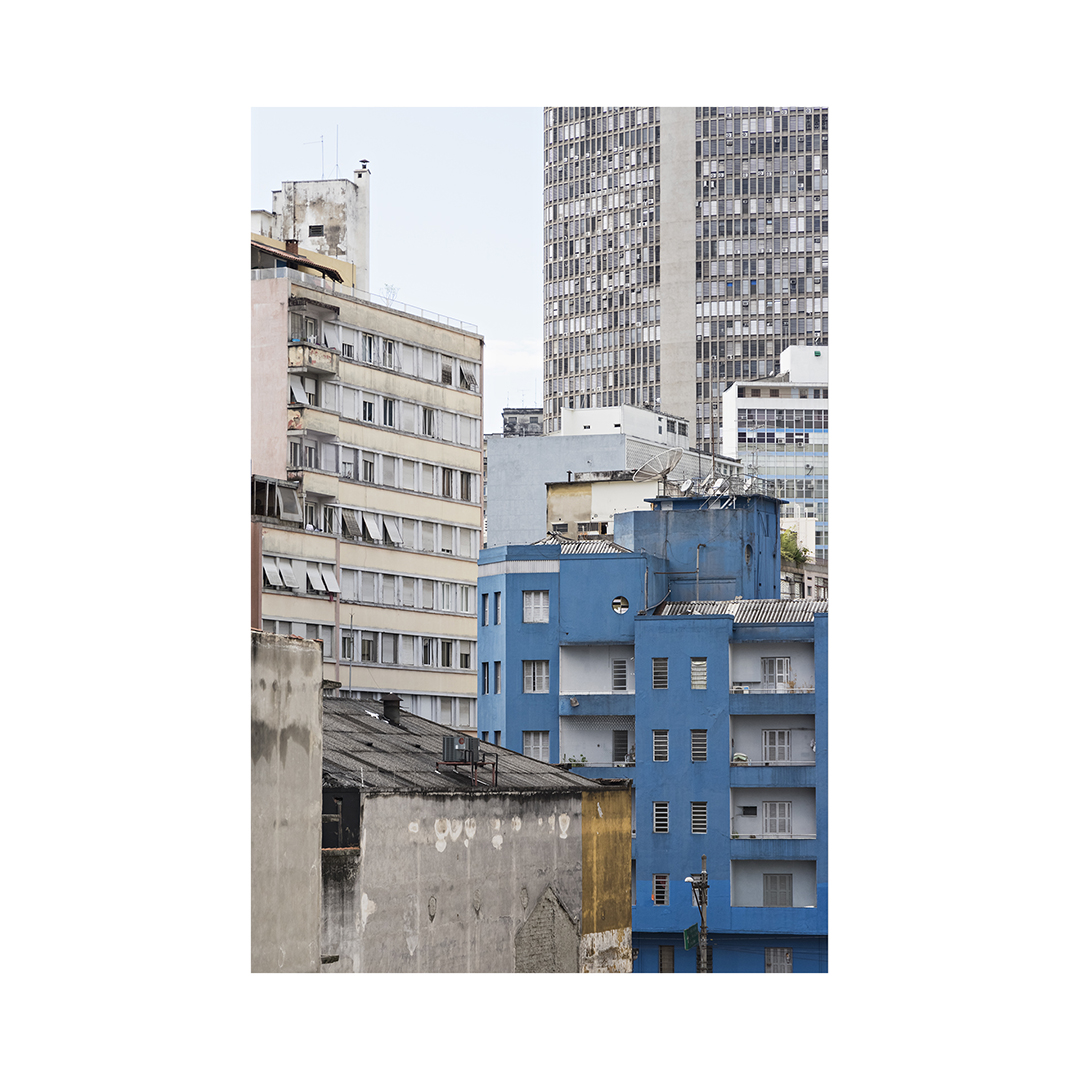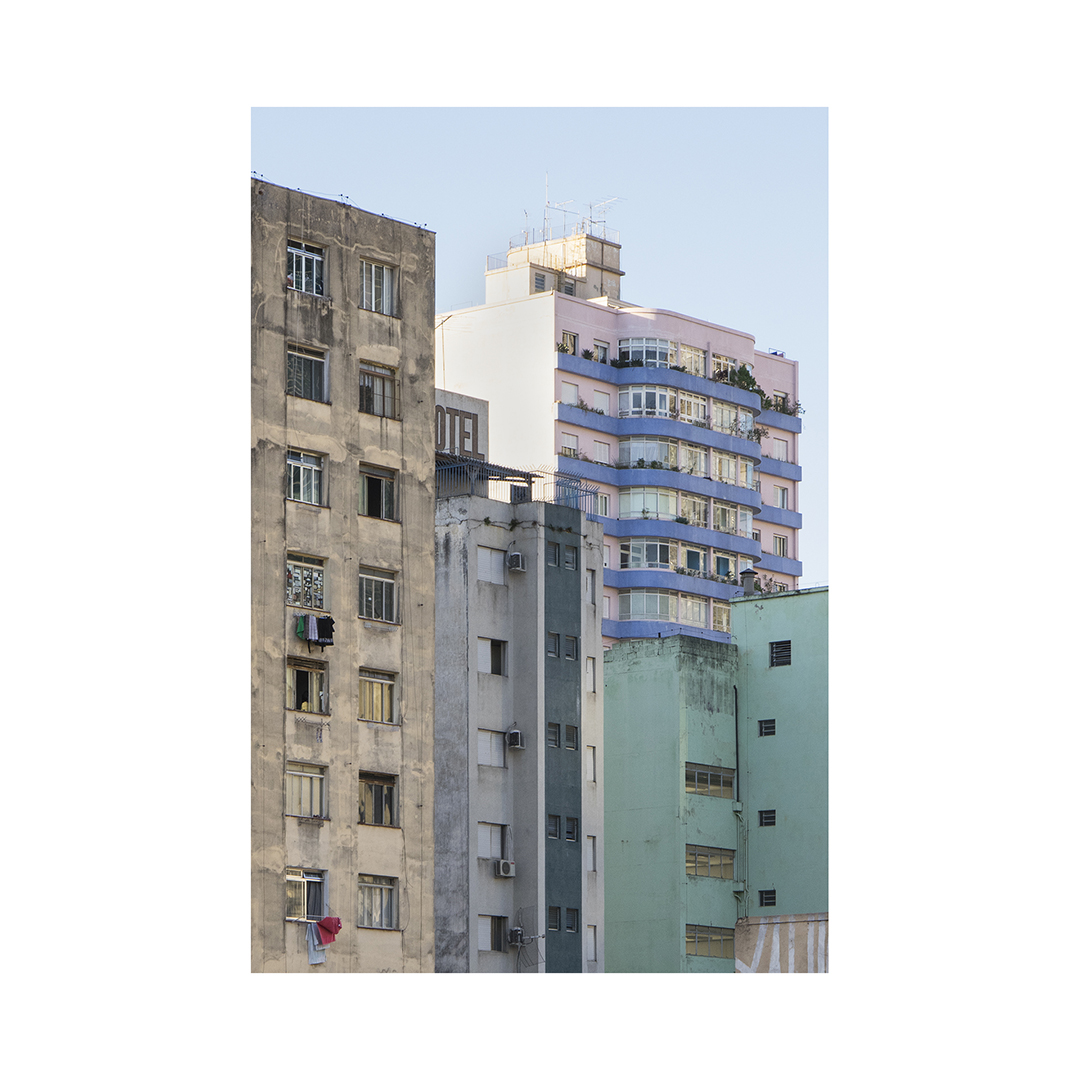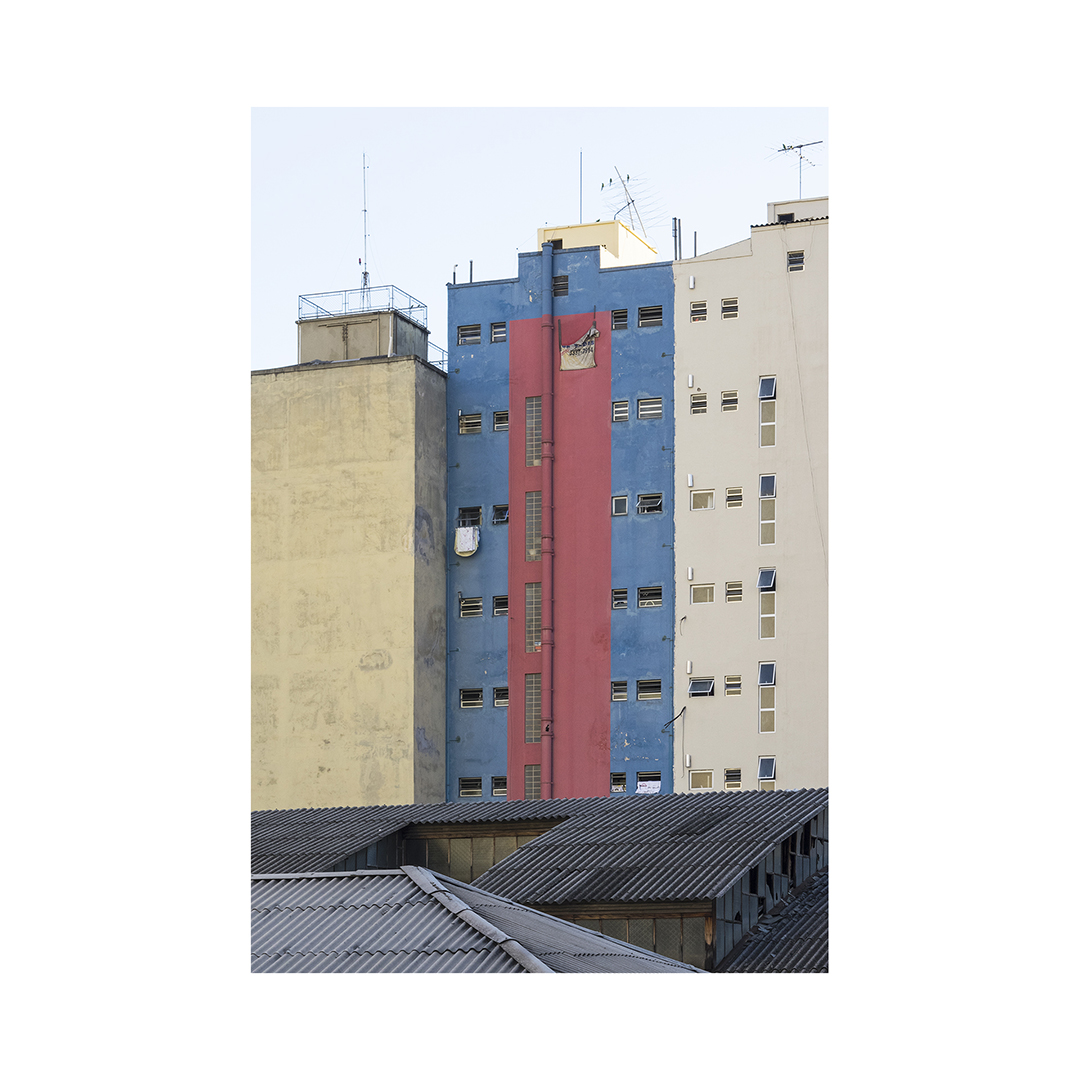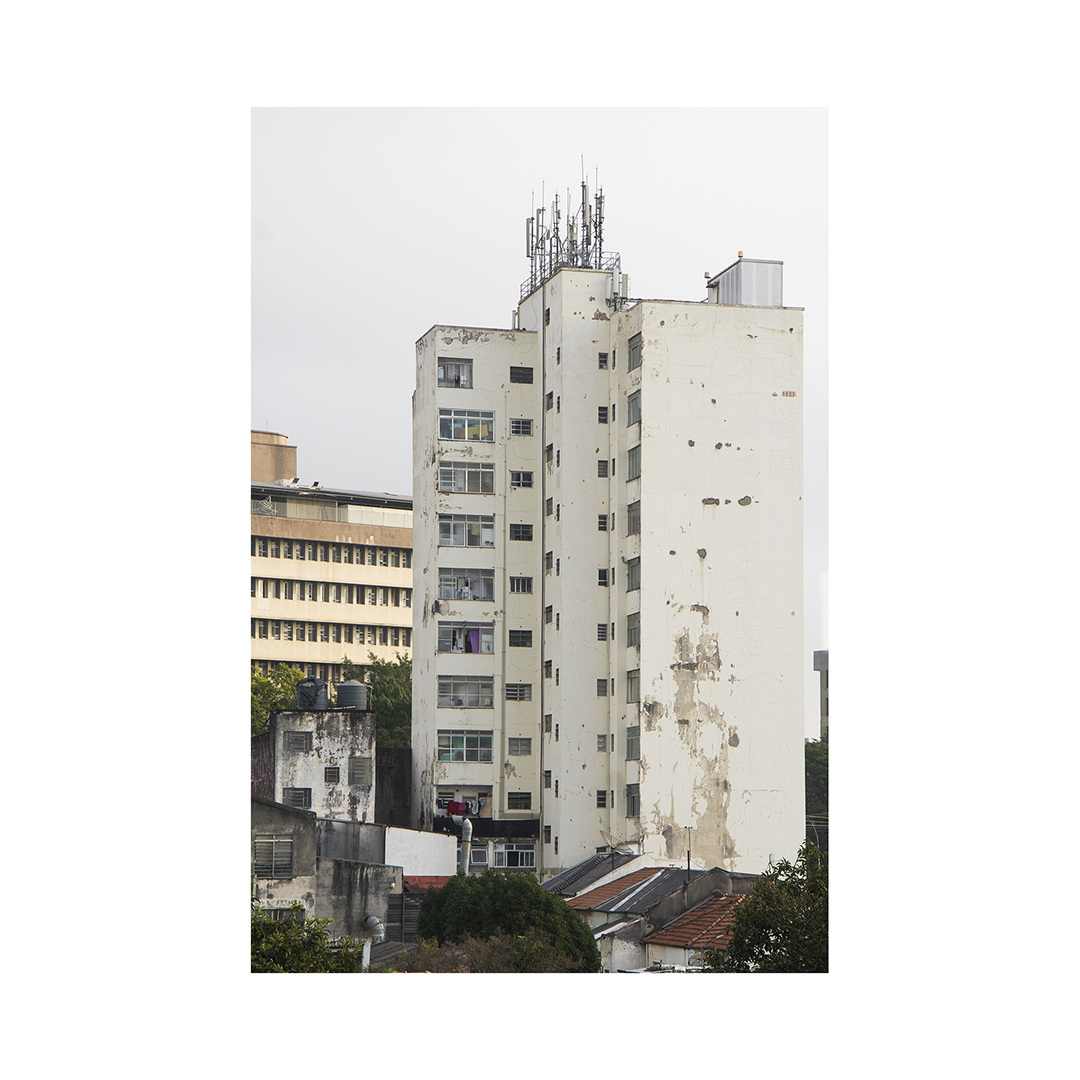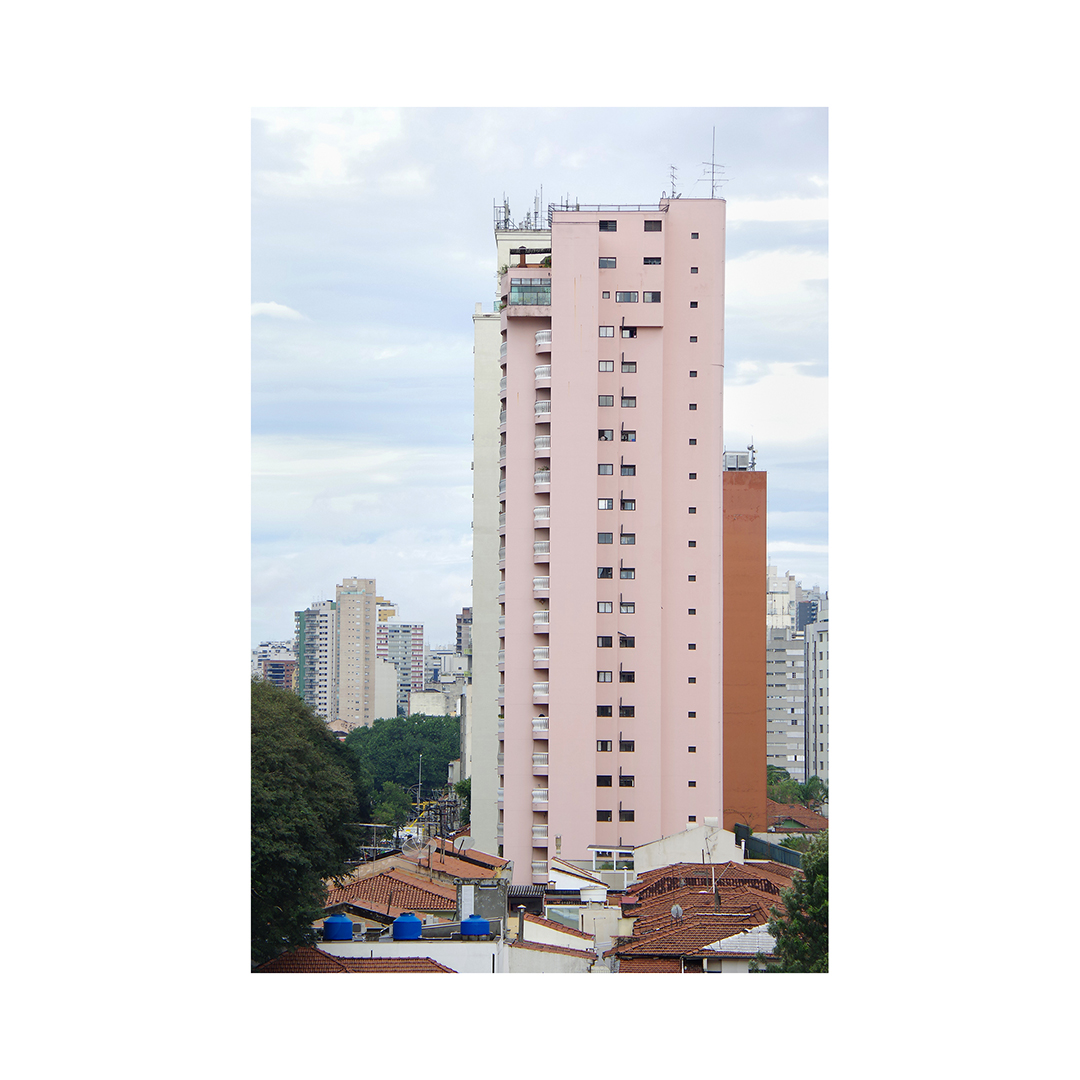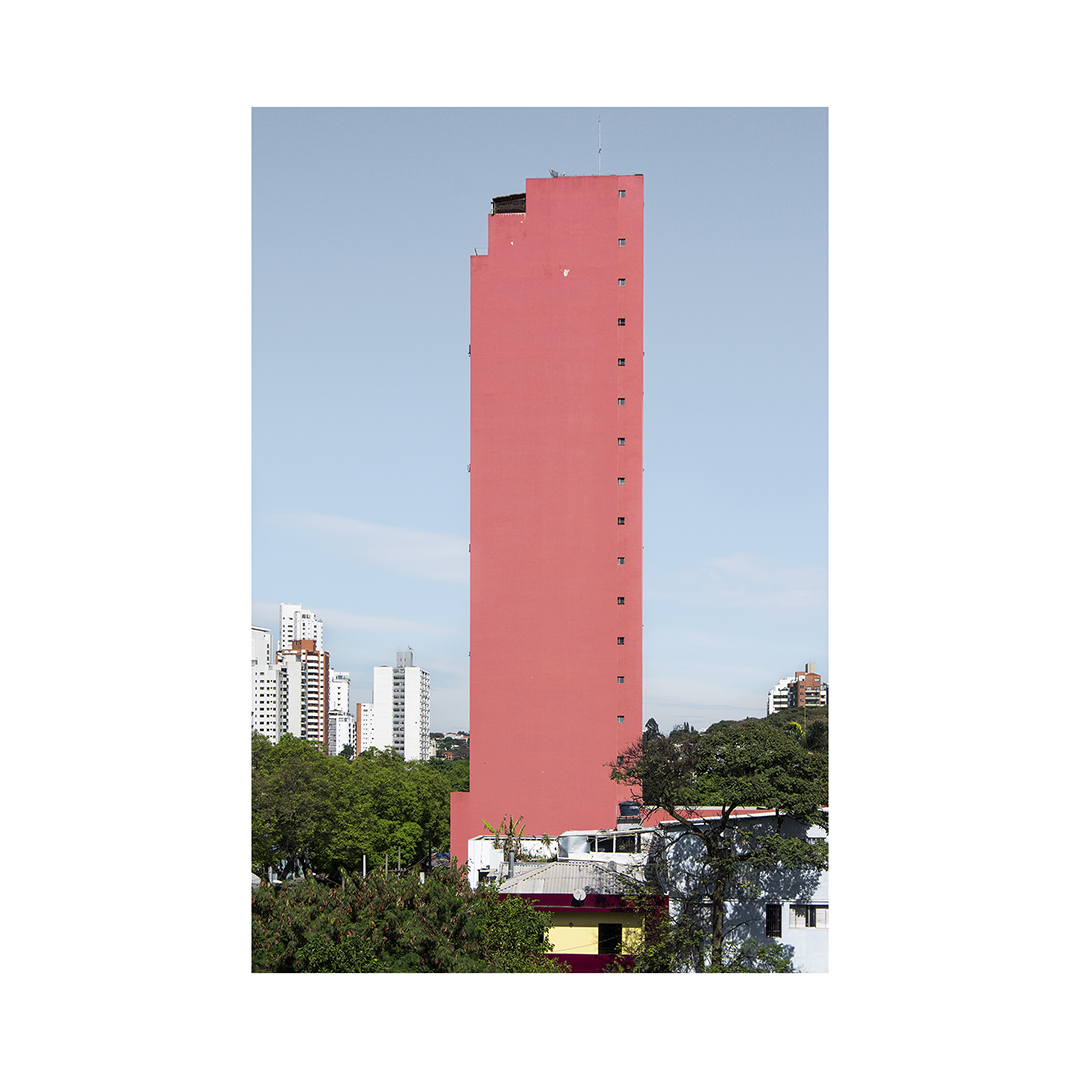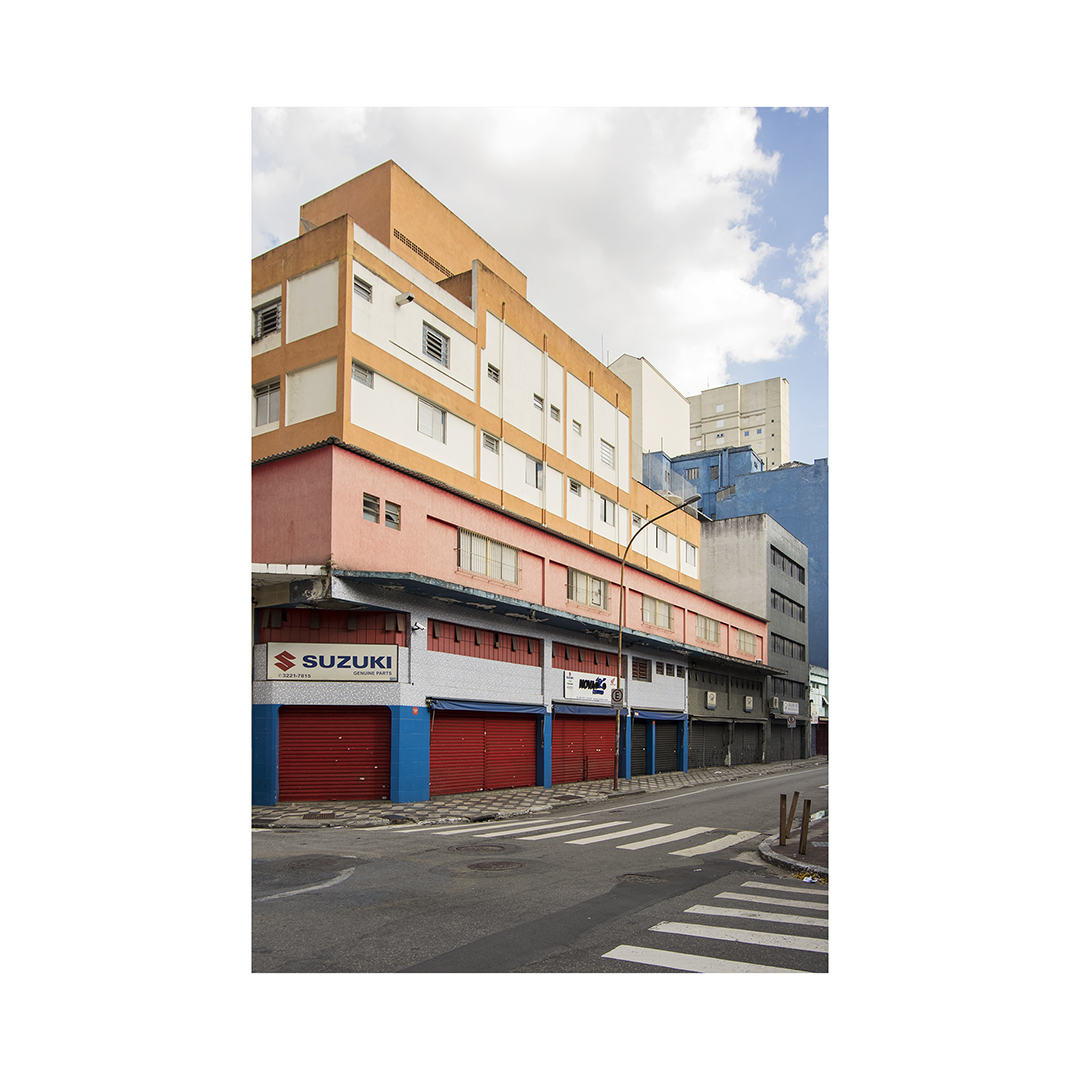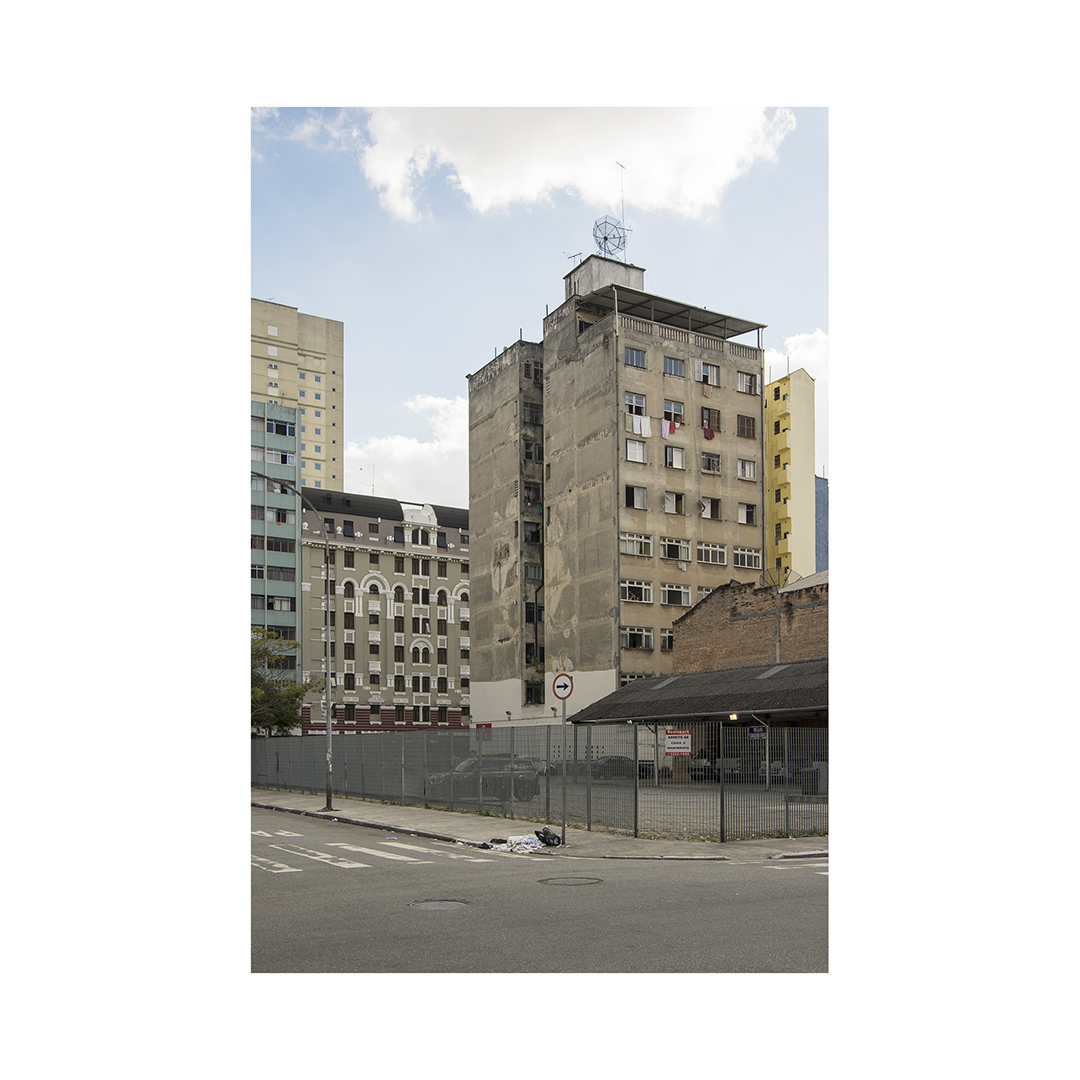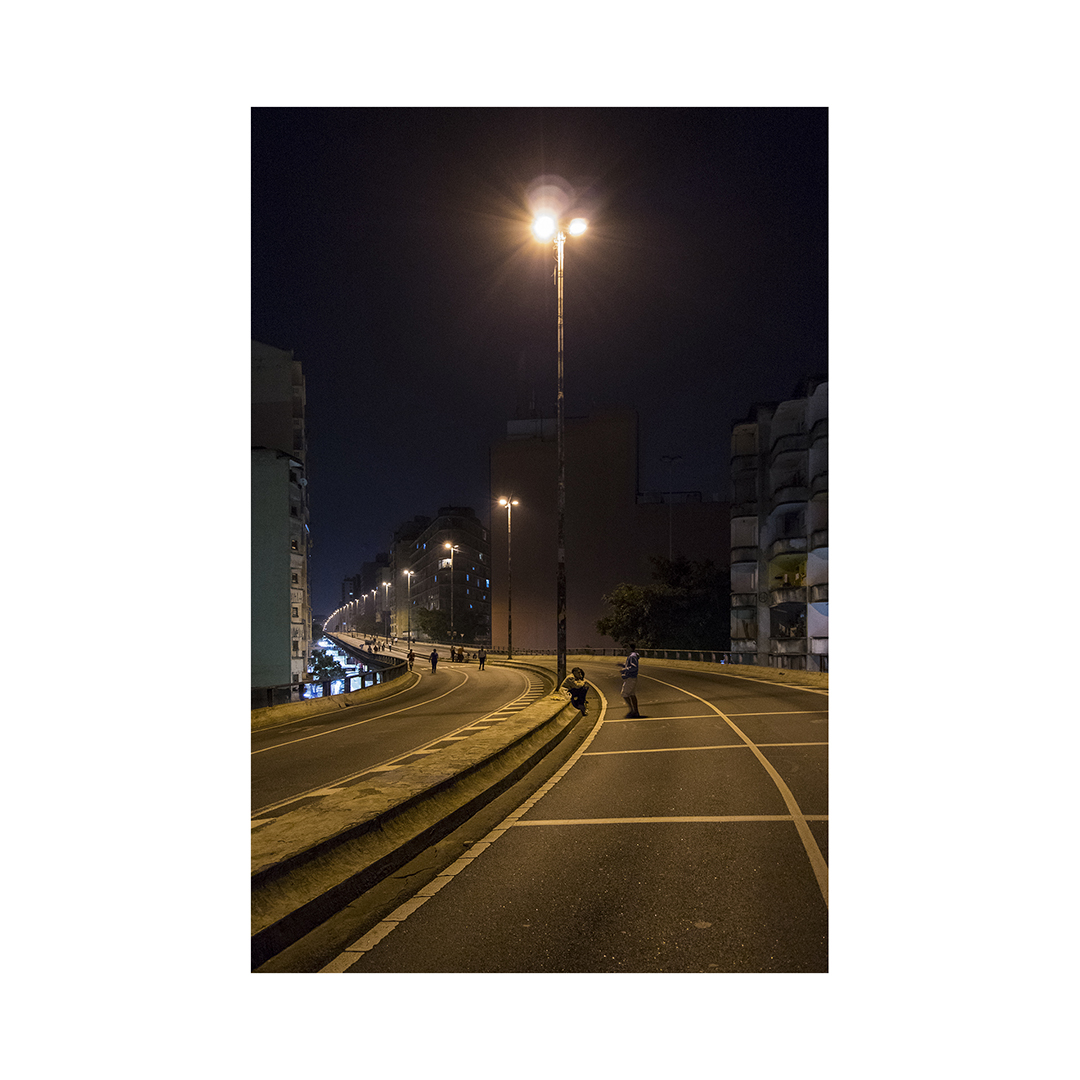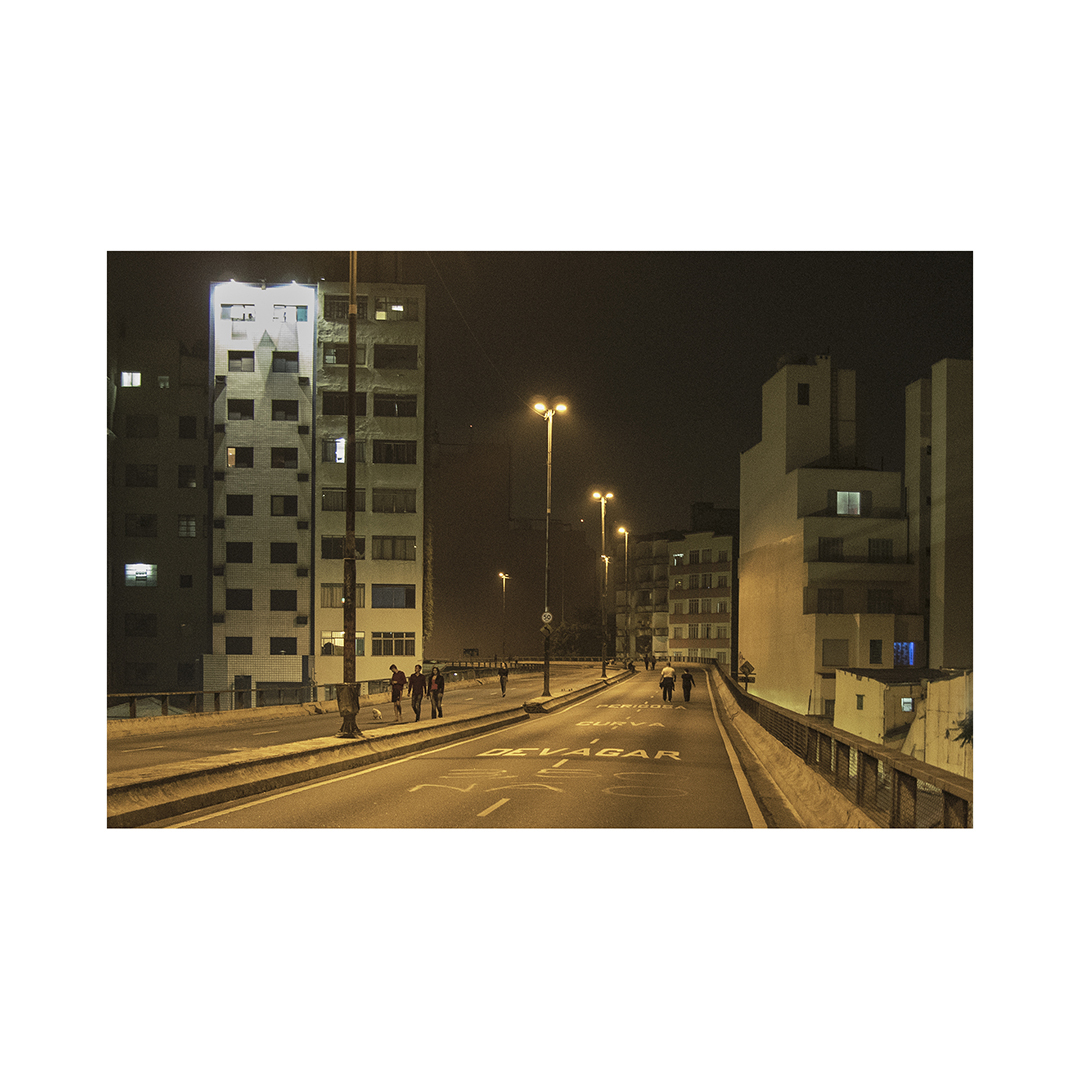 Centro São Paulo
architecture photography
selection
São Paulo is the largest city in South America. From above the concrete high-rises seem to reach until the horizon. But when you're in the streets, you'll notice the special blend in architecture, which is affected by its multicultural people. In addition to the first view, one finds relikts from the colonial era, vertical greenery systems, tropical trees, a Japanese quarter, surprisingly nowhere any advertising, and even more that creates its unique character.
Verificar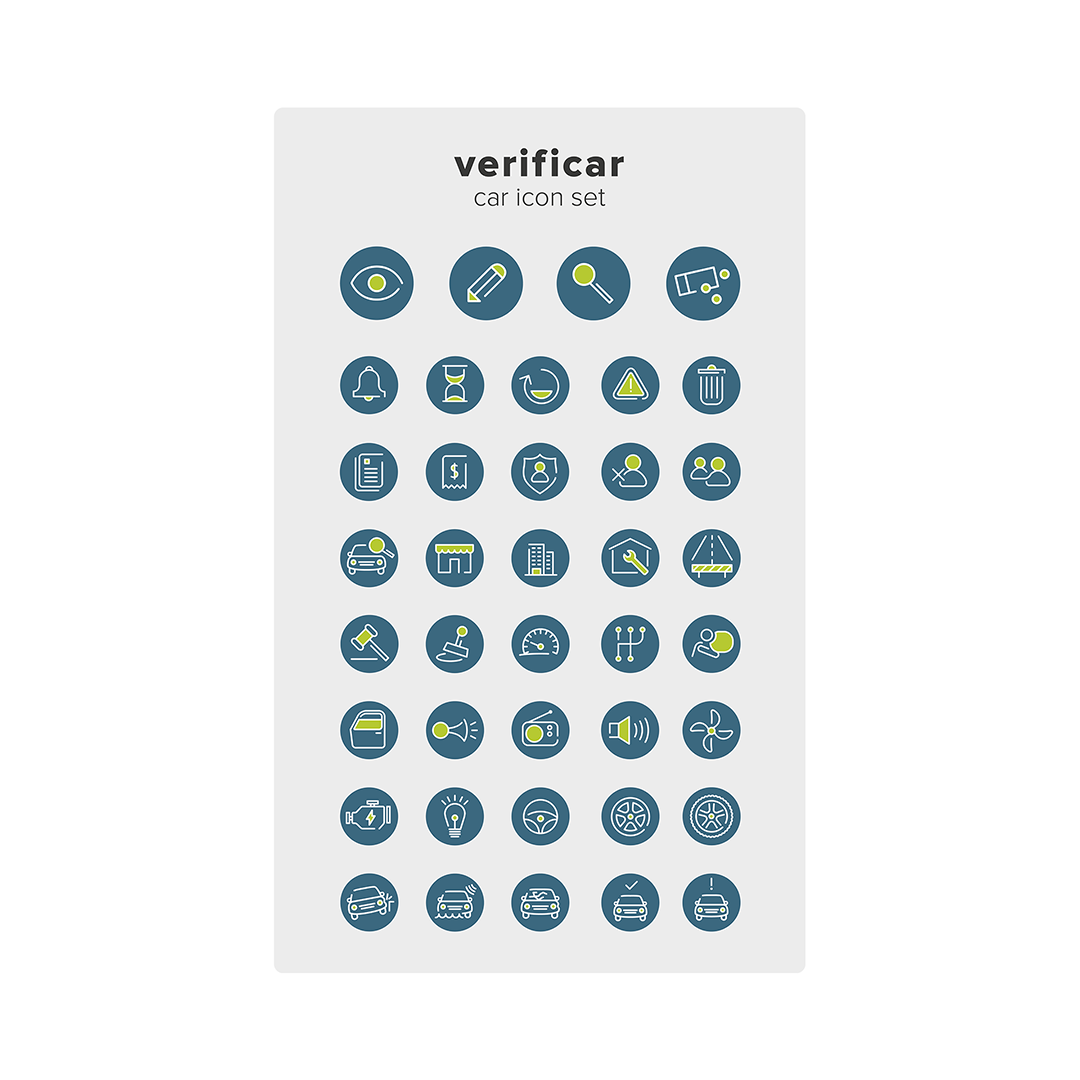 Verificar
app icon design
concept: Estúdio Arnold/ BR
client: Verificar/ BR
illustration
Verificar is a brazilian online service for registered cars. It provides all the details of the particular vehicle. By entering the license plate number, the user receives information about the car, such as age, kilometers, accidents and whether its for sale.
BSFH field manual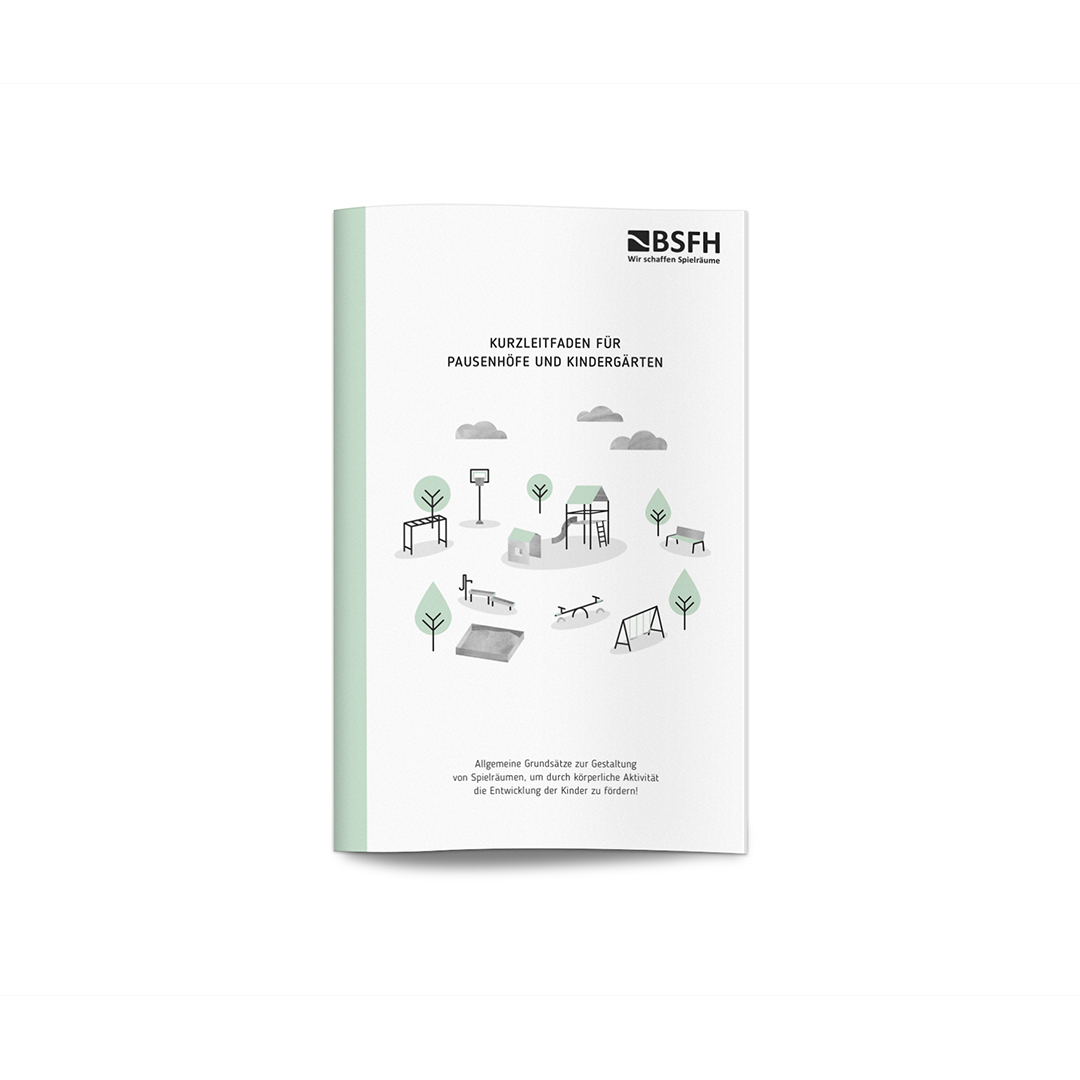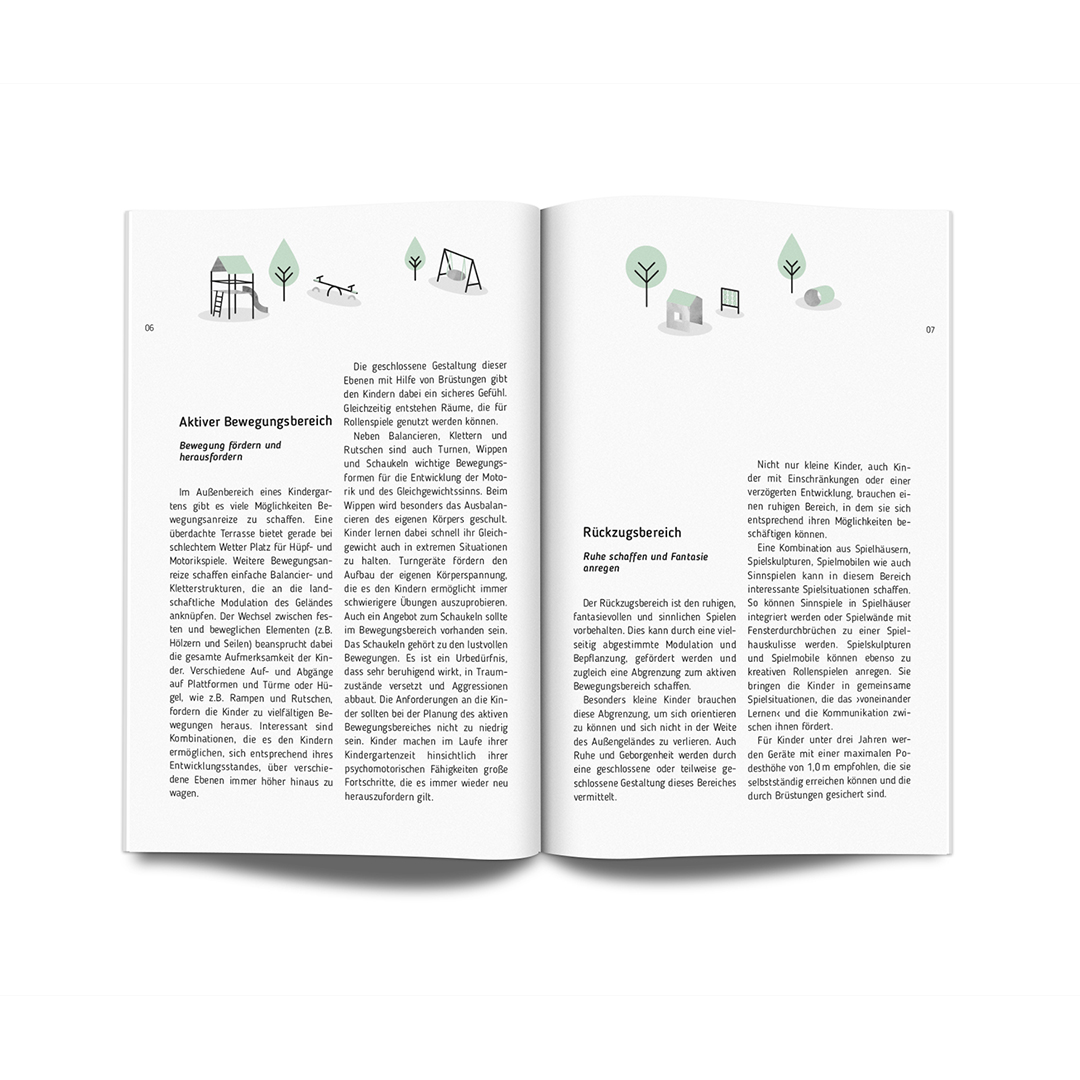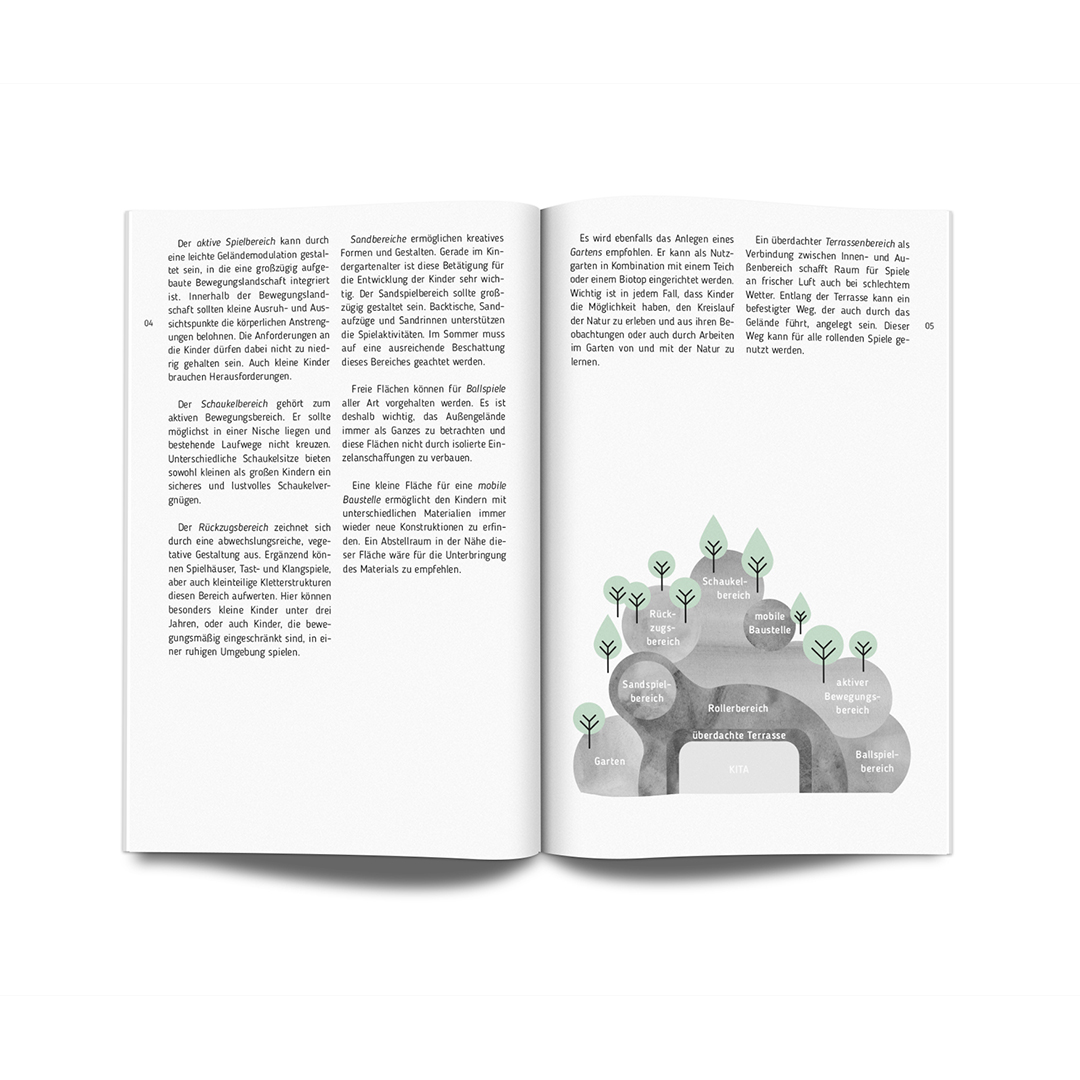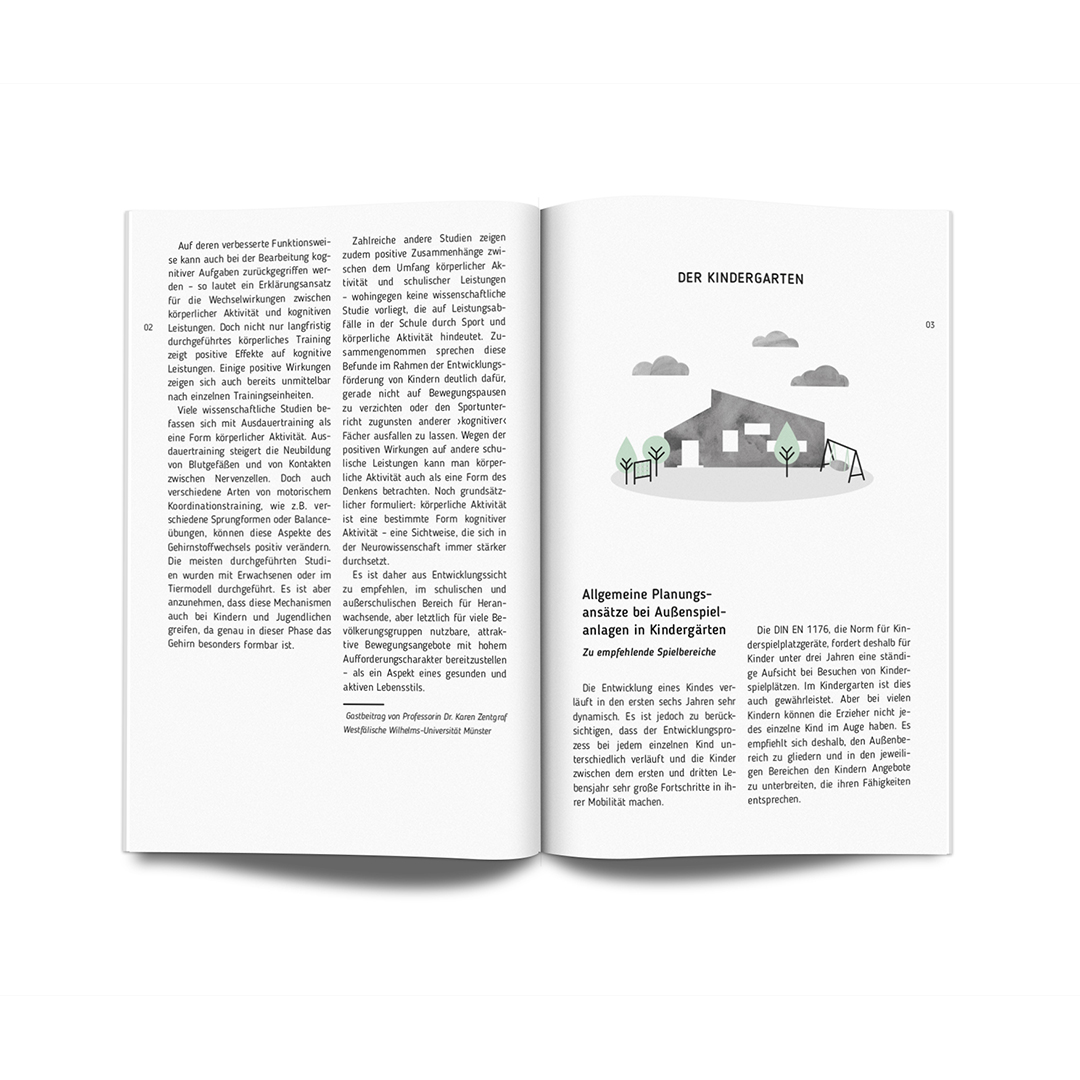 BSFH field manual
information brochure
volume: 20 pages
format: 20.0 x 12.5 cm
client: BSFH
illustration + layout
The BSFH is a German federal association for playground and recreational equipment manufacturers. The aim is to preserve and promote the common interests of the members for economic and technical matters, as well as to advise and support fair competition. This brochure is designed to plan the outdoor areas of kindergartens and schools.
Friedenau hilft!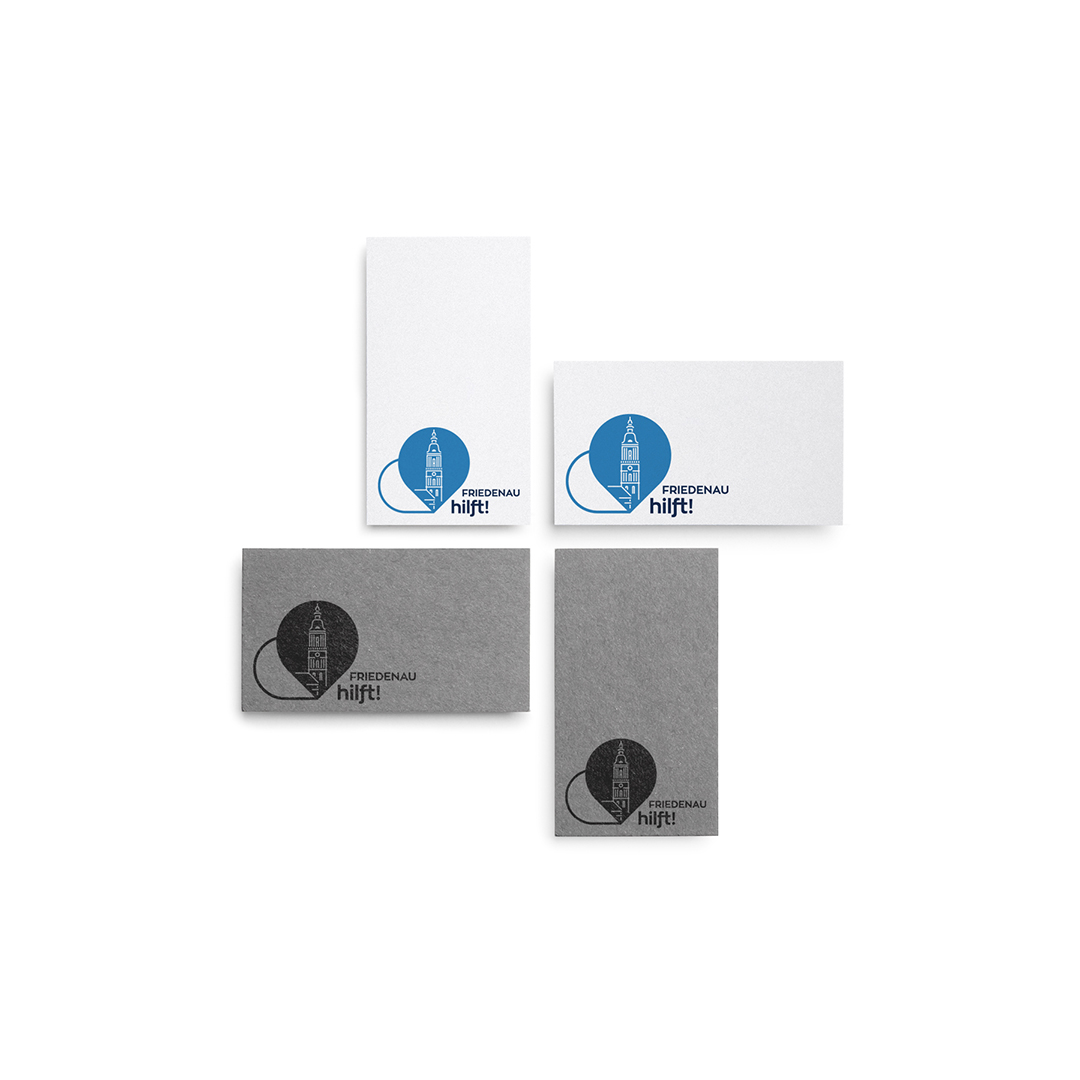 Friedenau hilft!
logo
employer: gewerkdesign
Friedenau hilft! is an initiative of the Berlin Friedenau church to build a network of support between citizens and refugees in the district.
Gries Gartenbau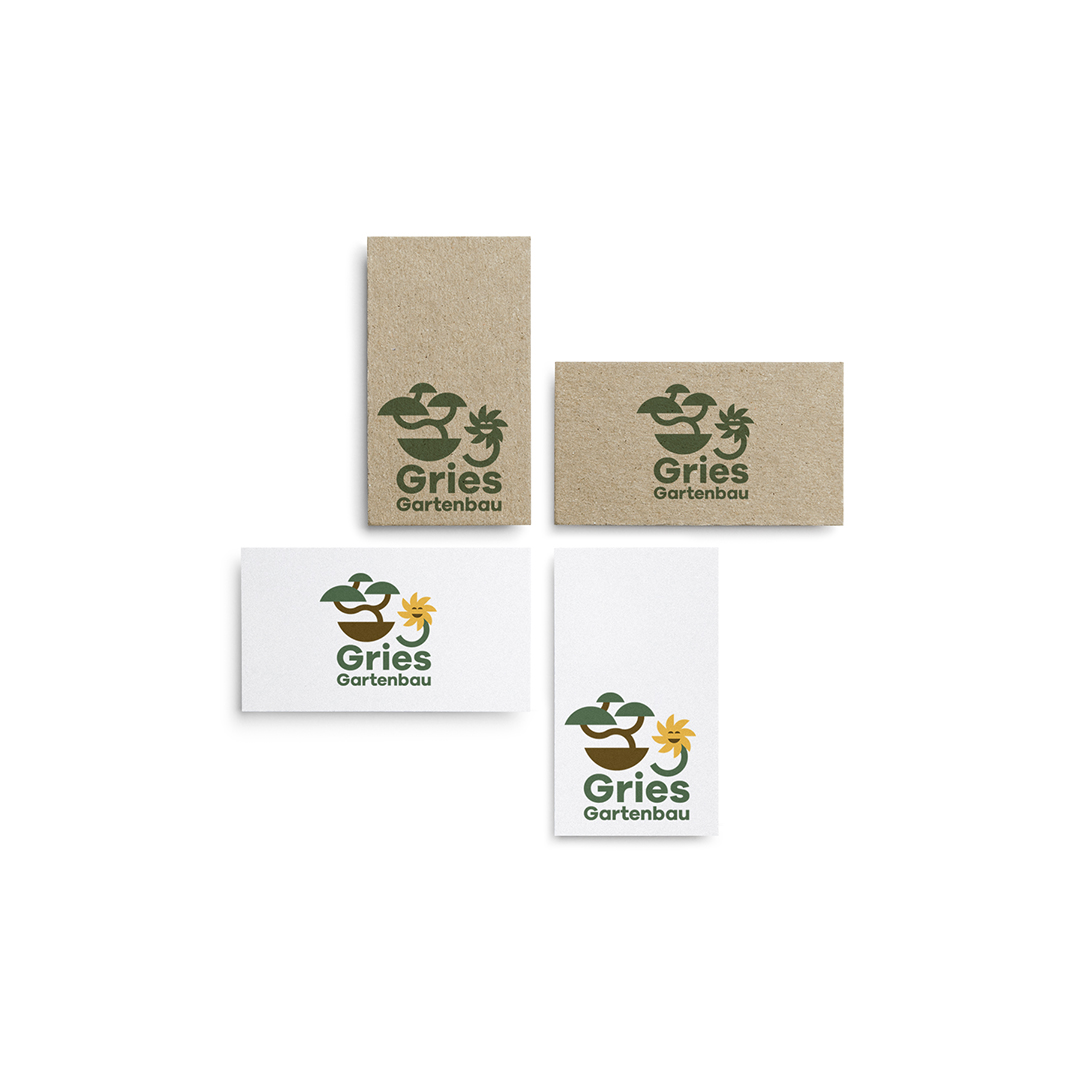 Gries Gartenbau
logo
Gries Gartenbau is a privatly held business to cultivate young plants and bonsais to retail them in the region.
U book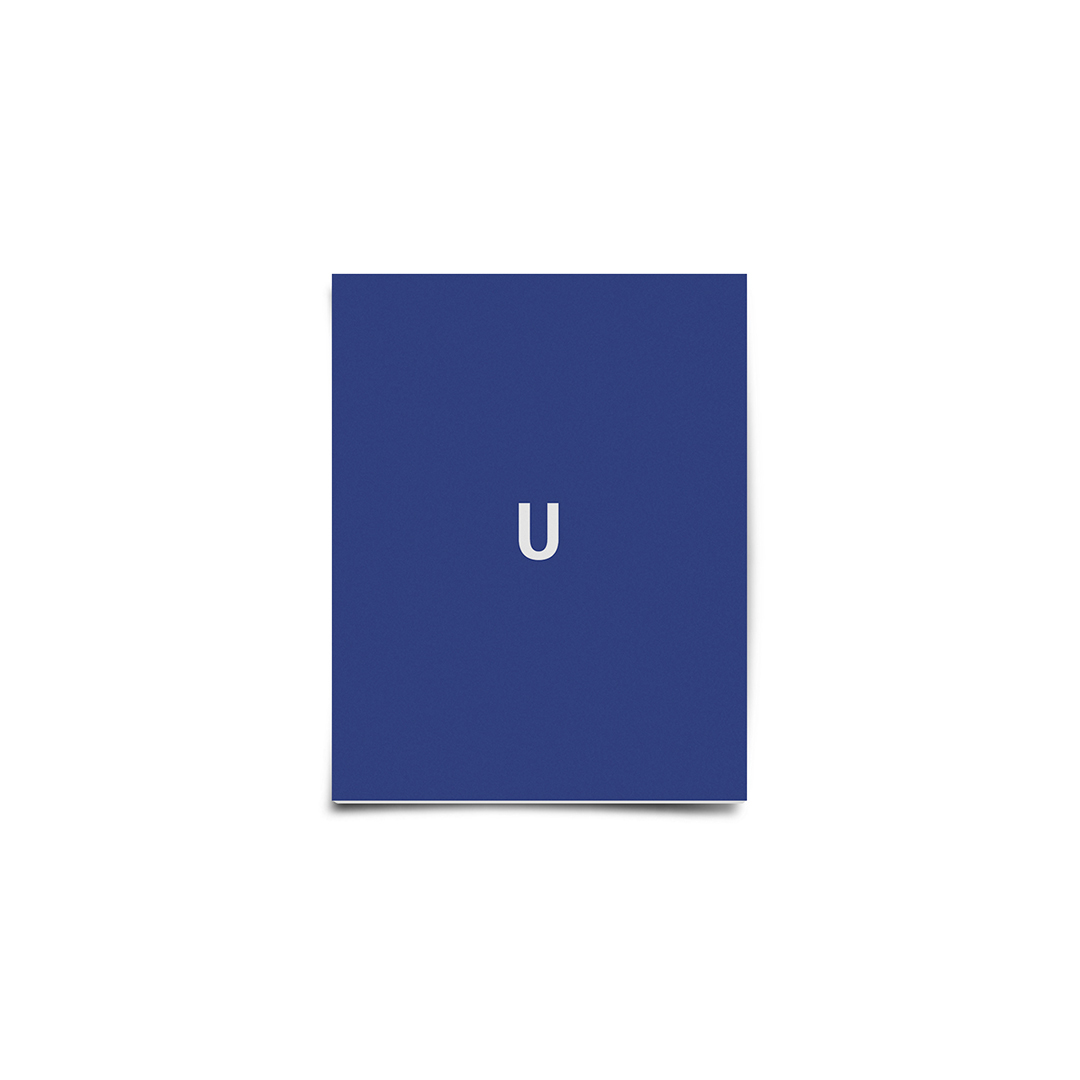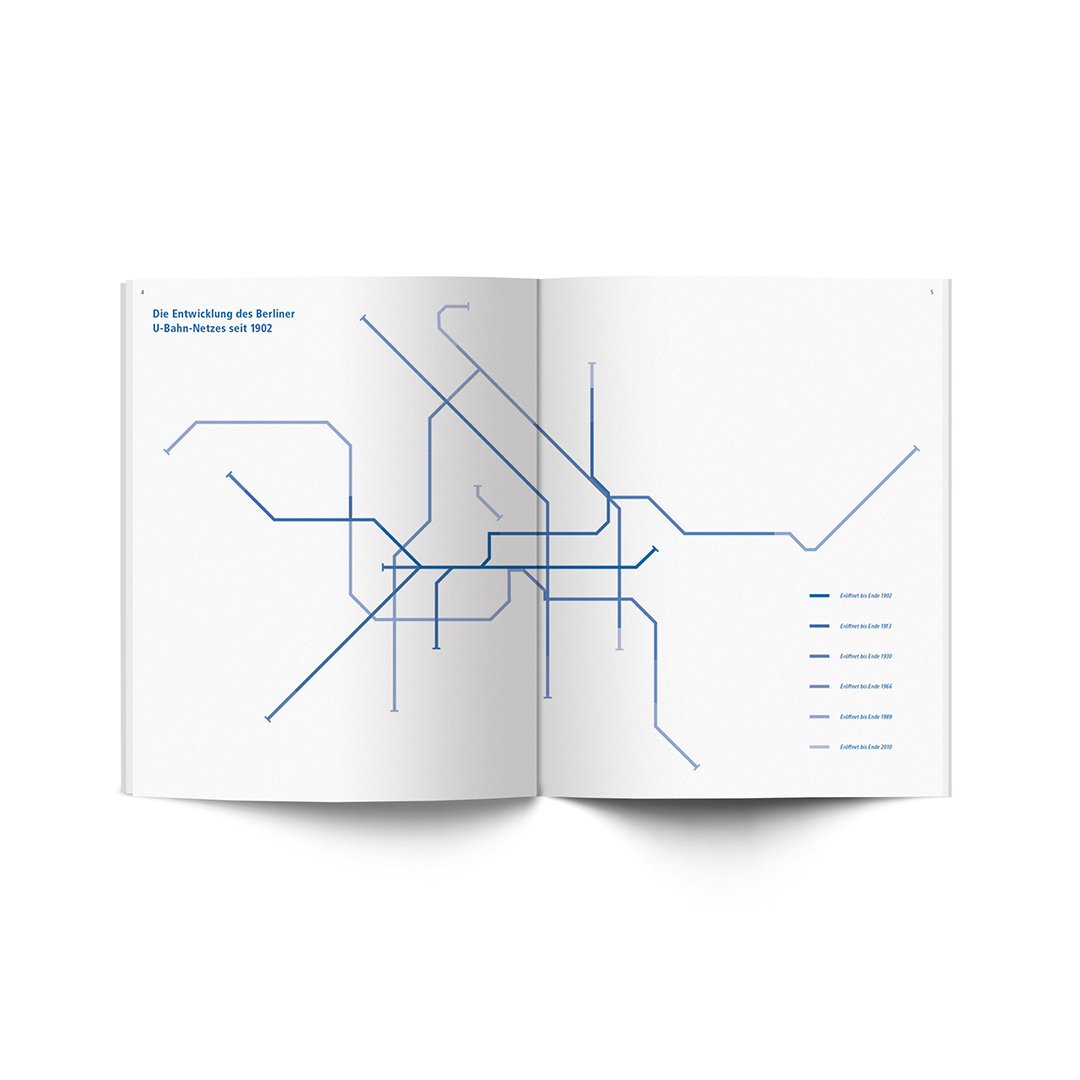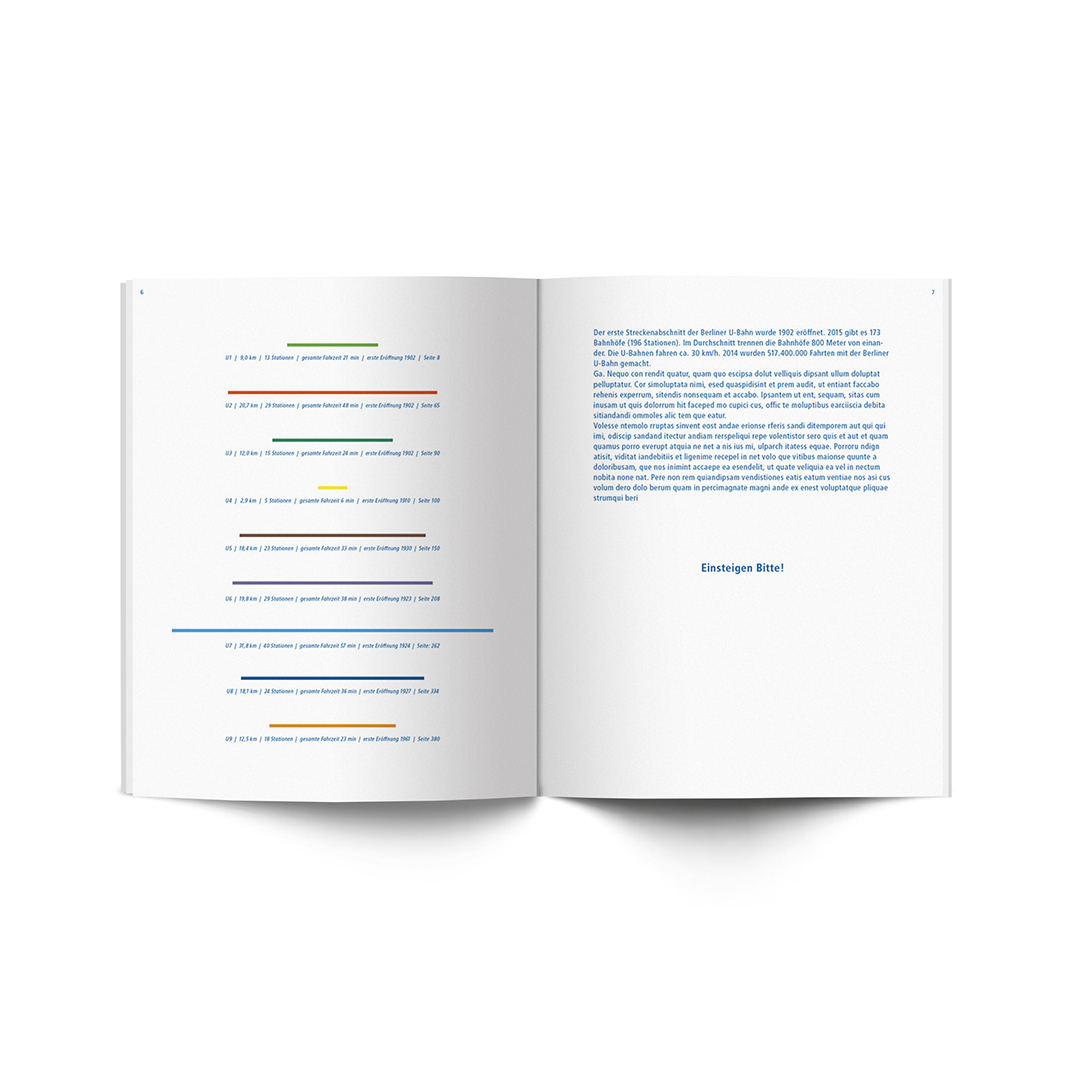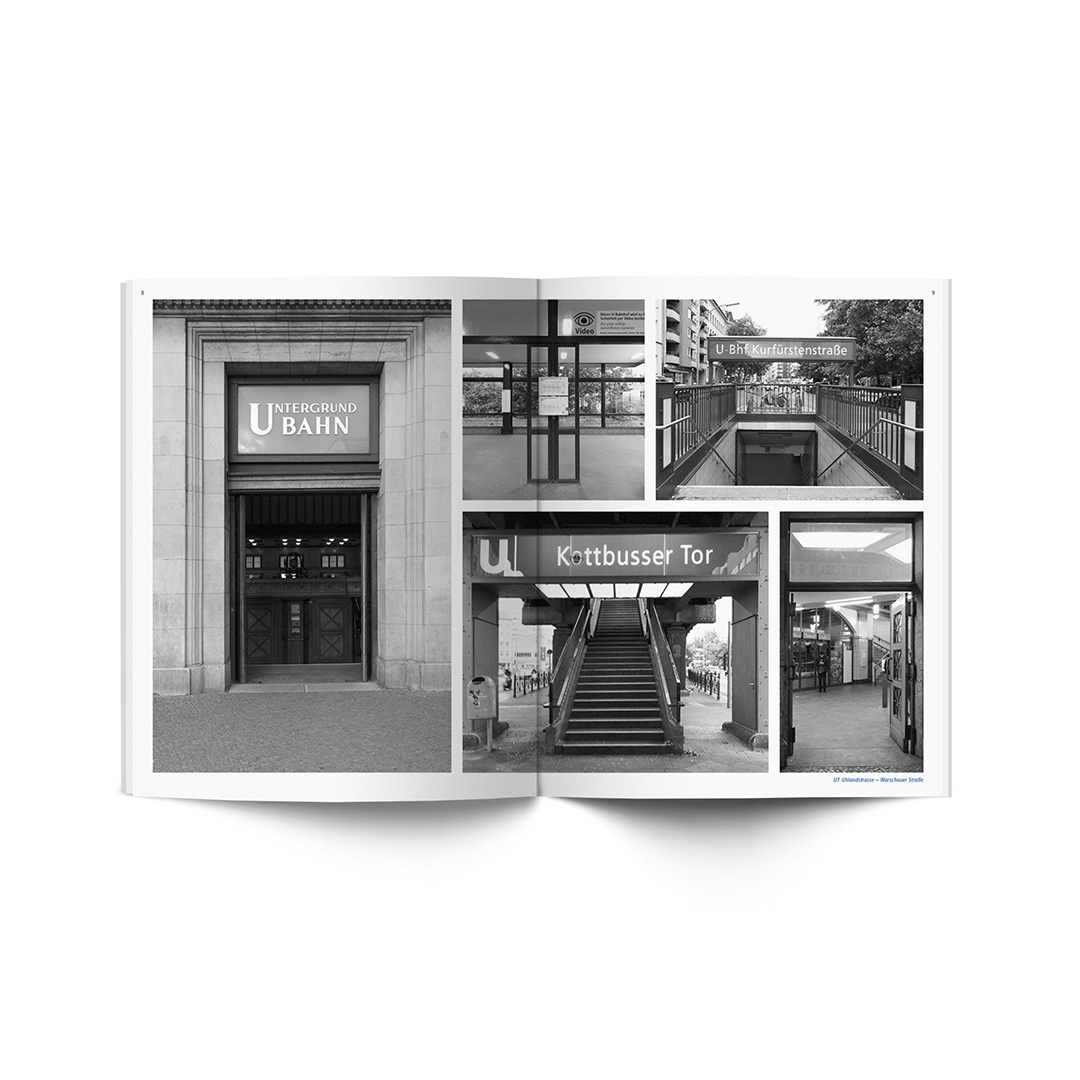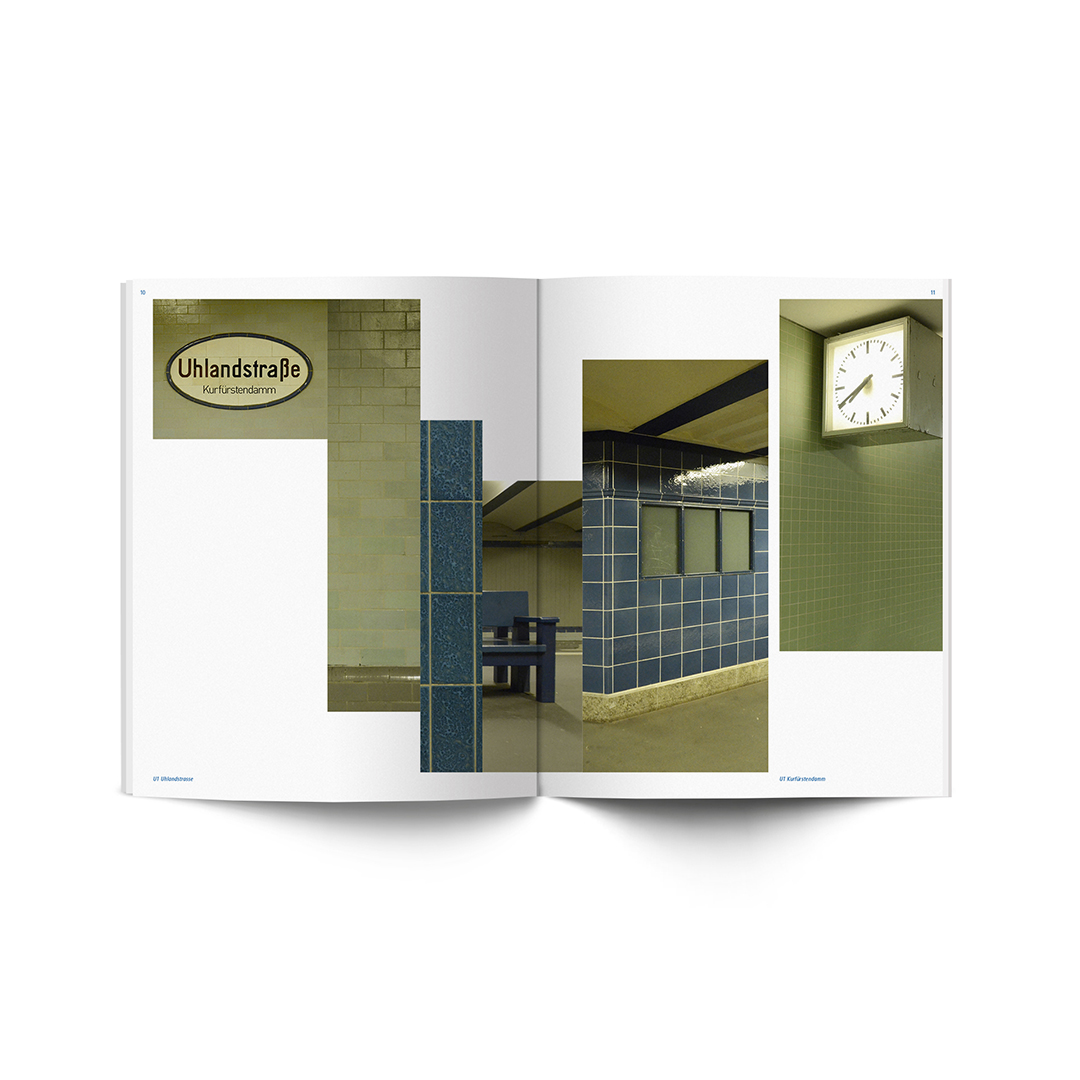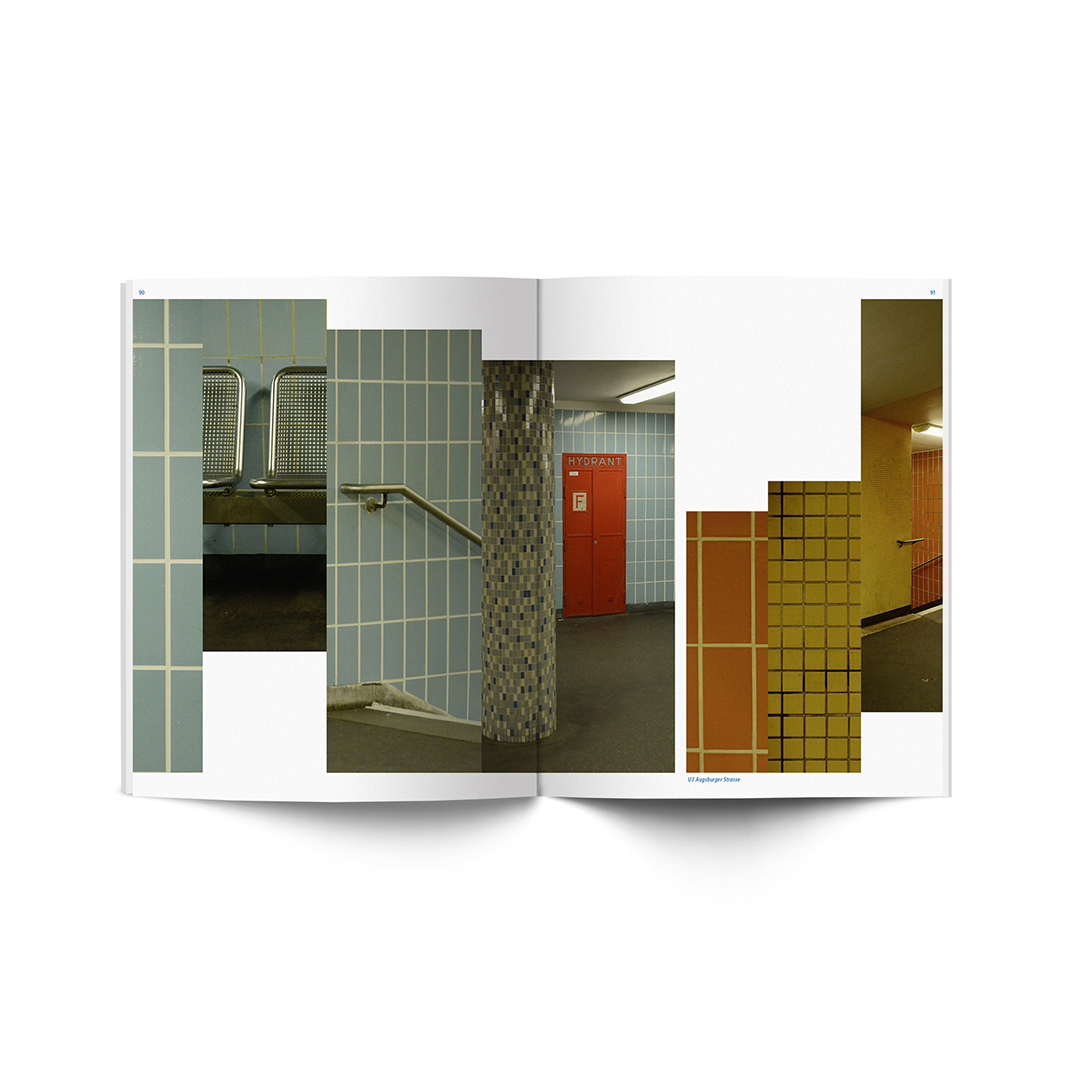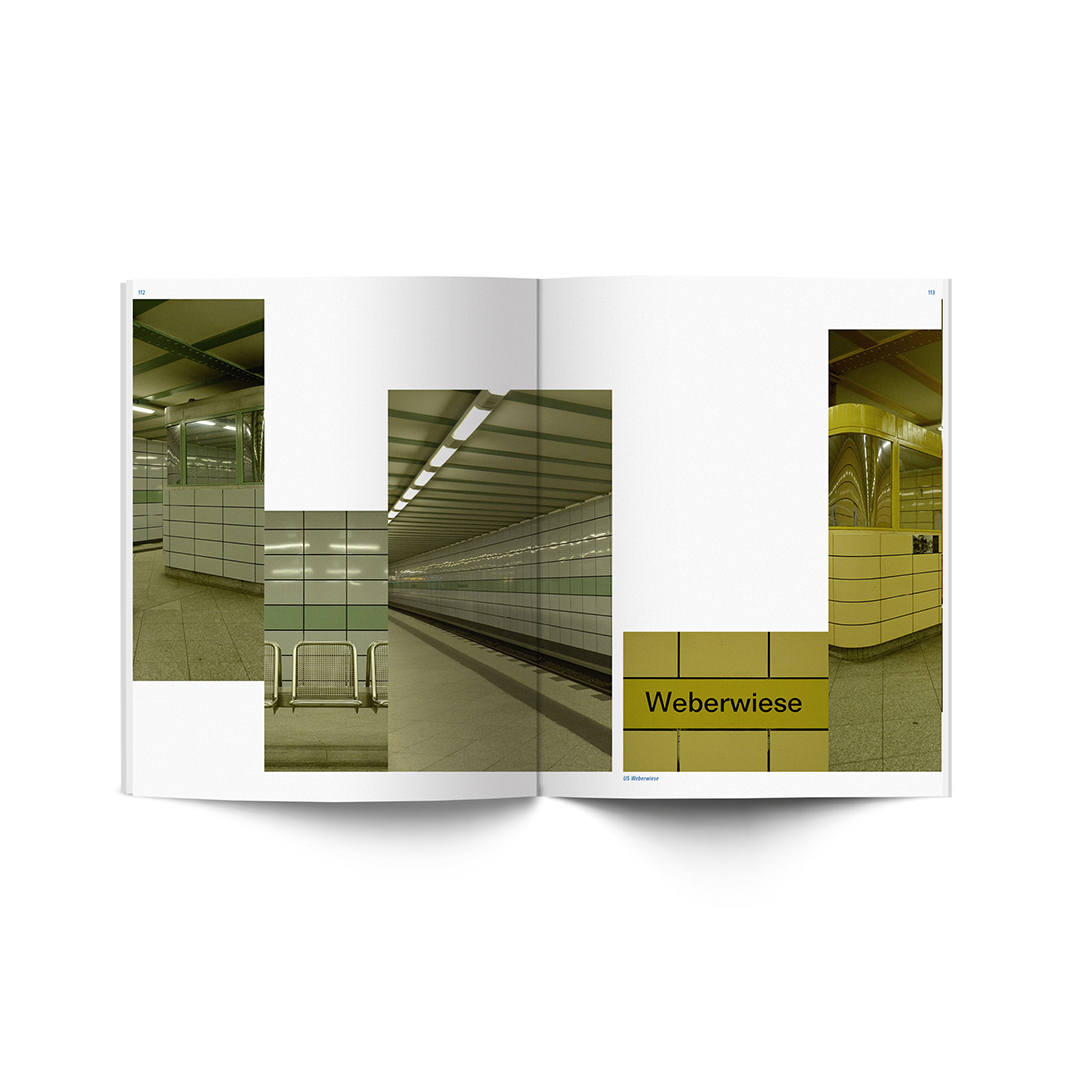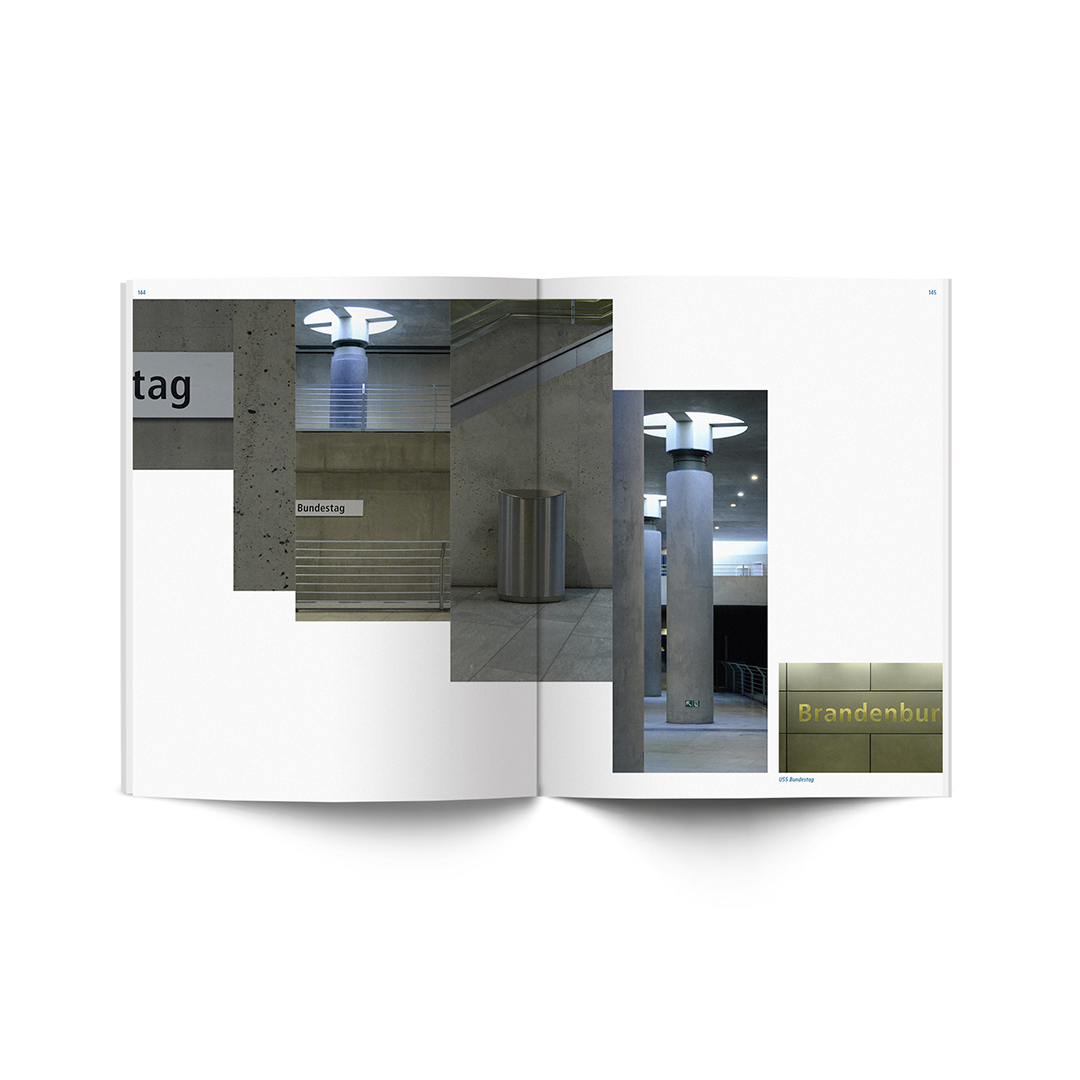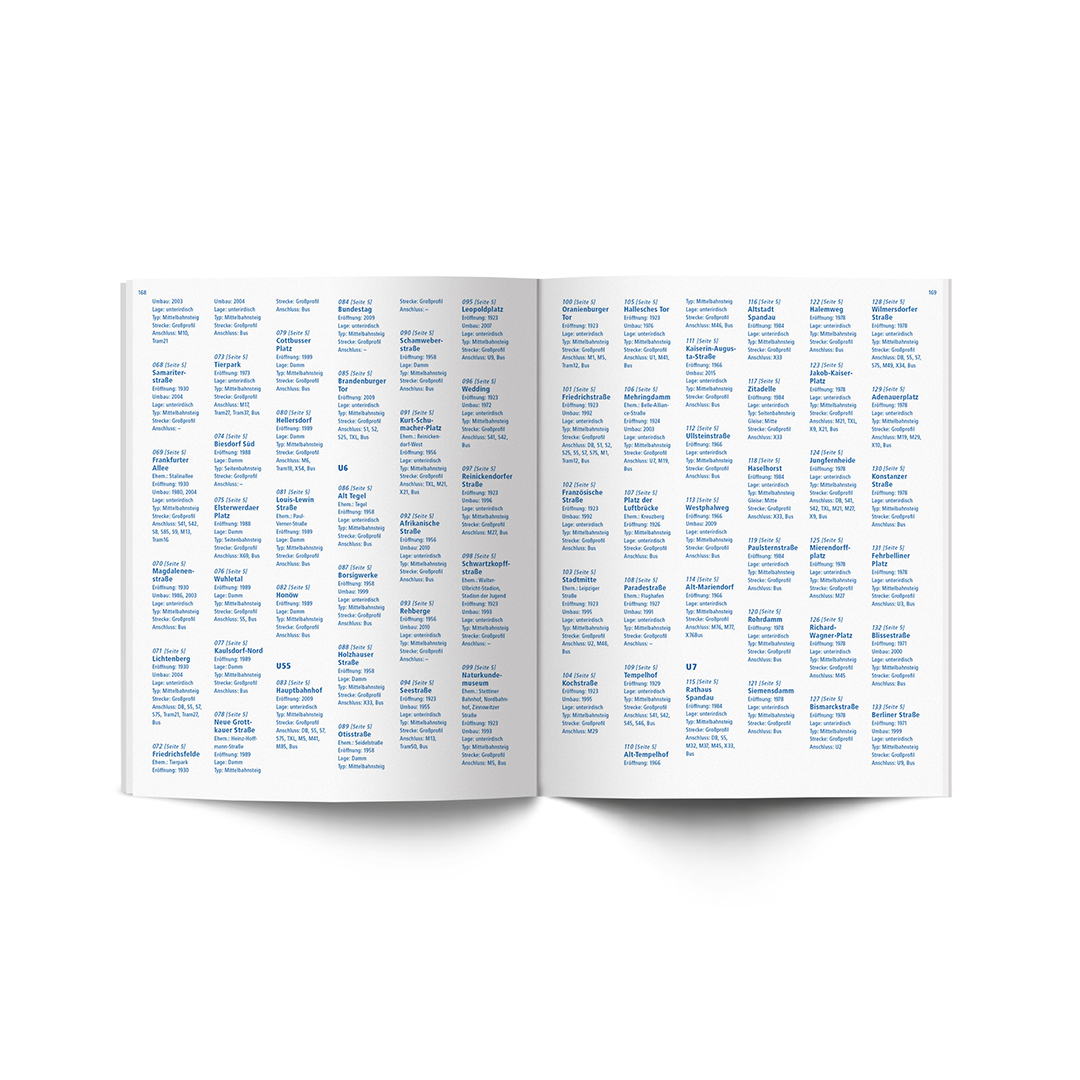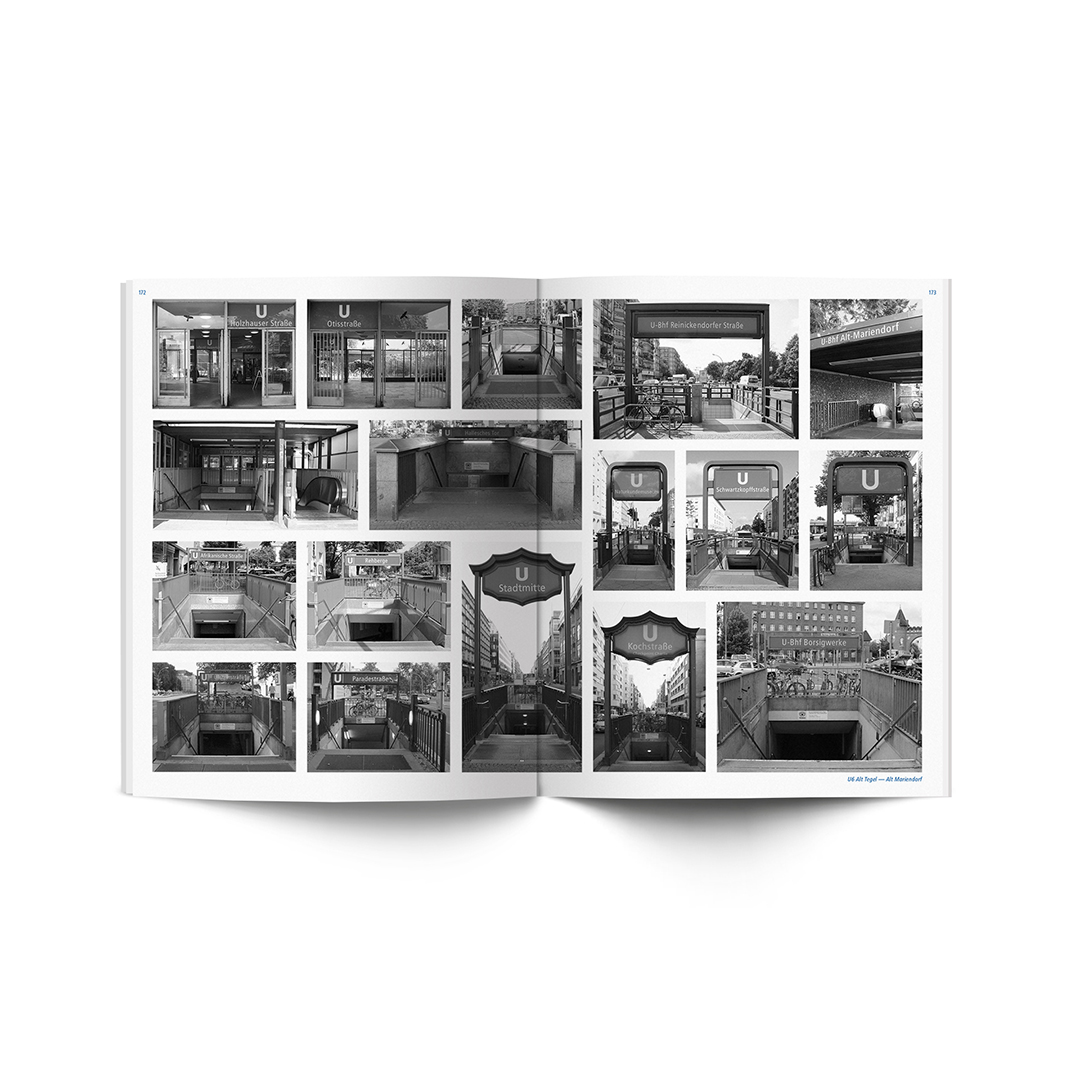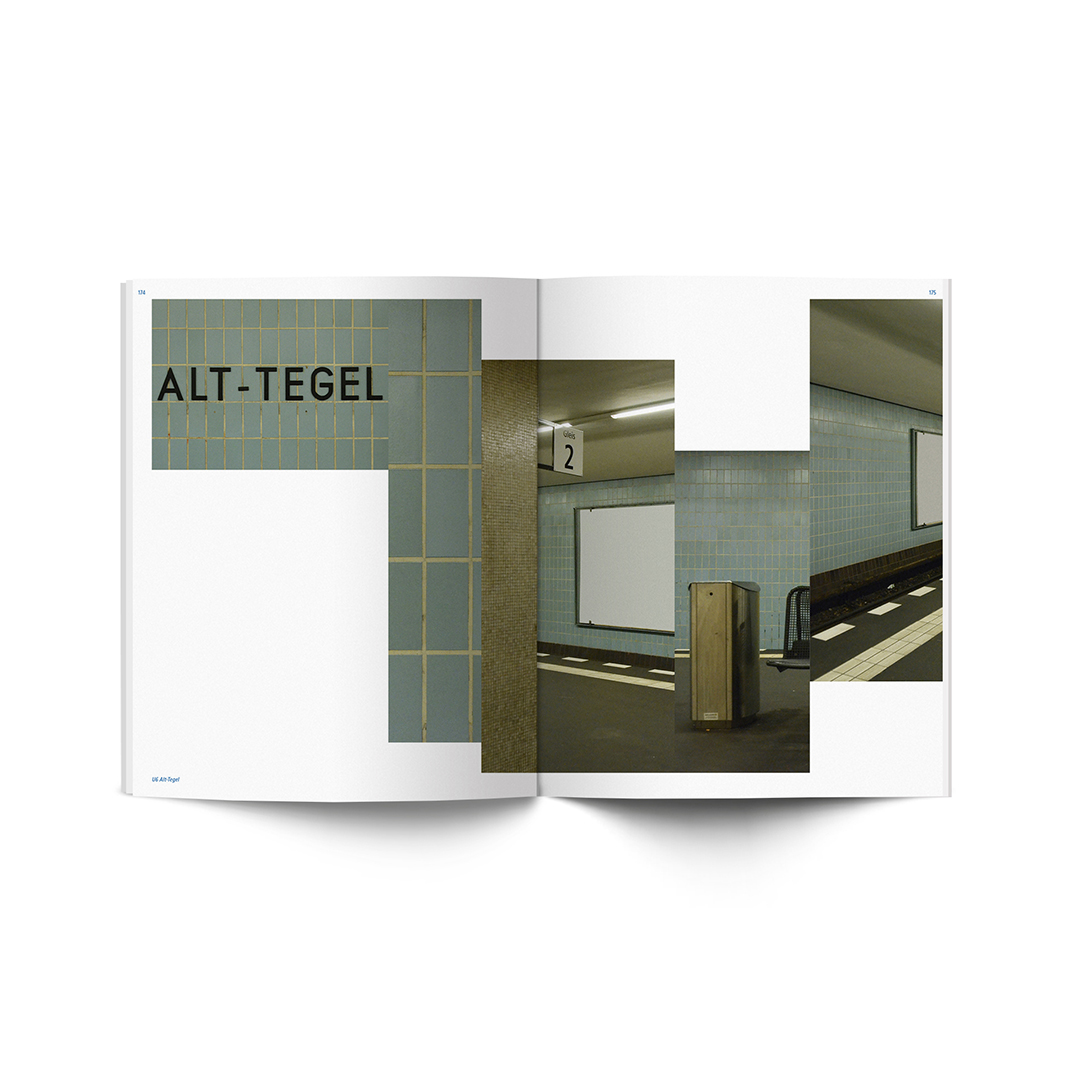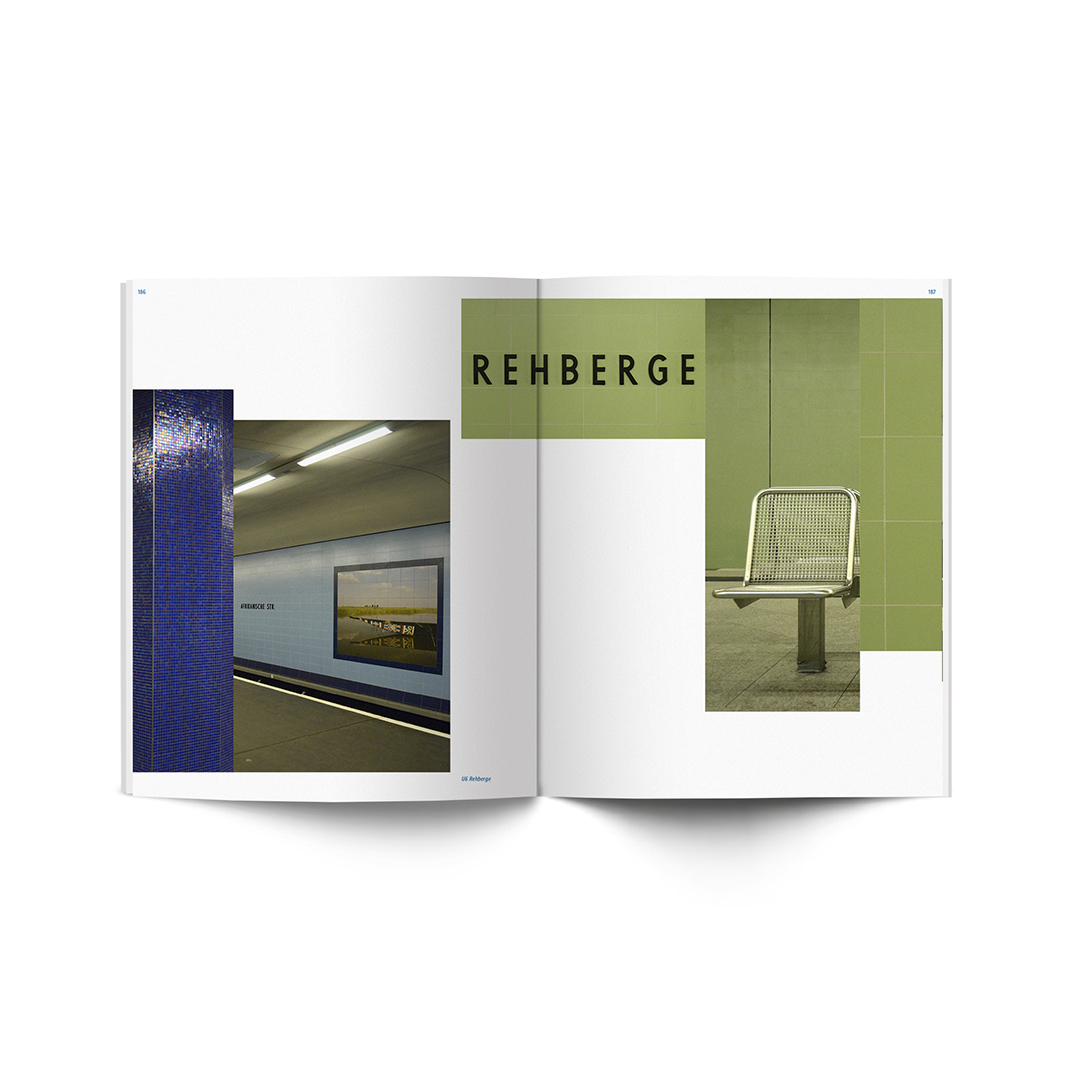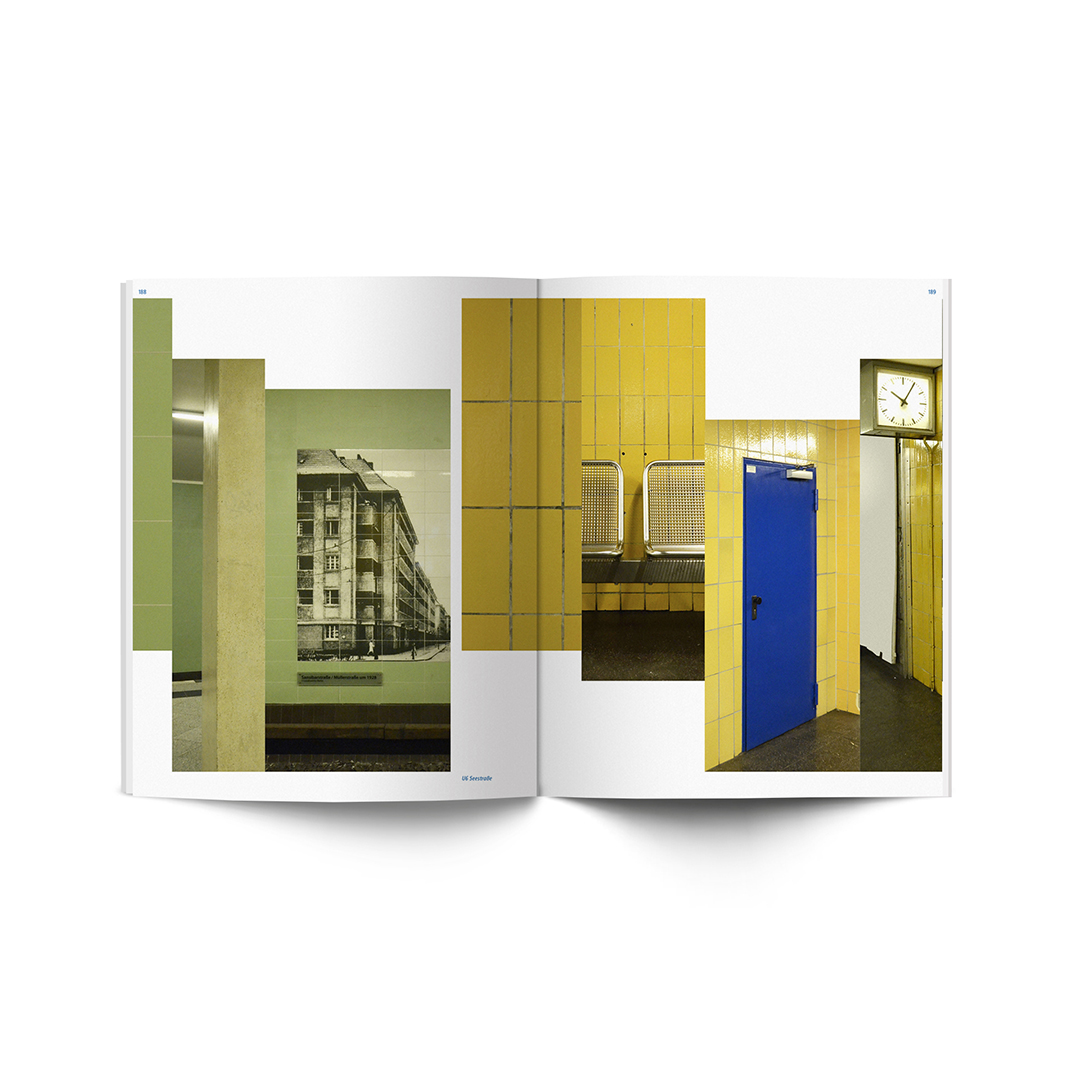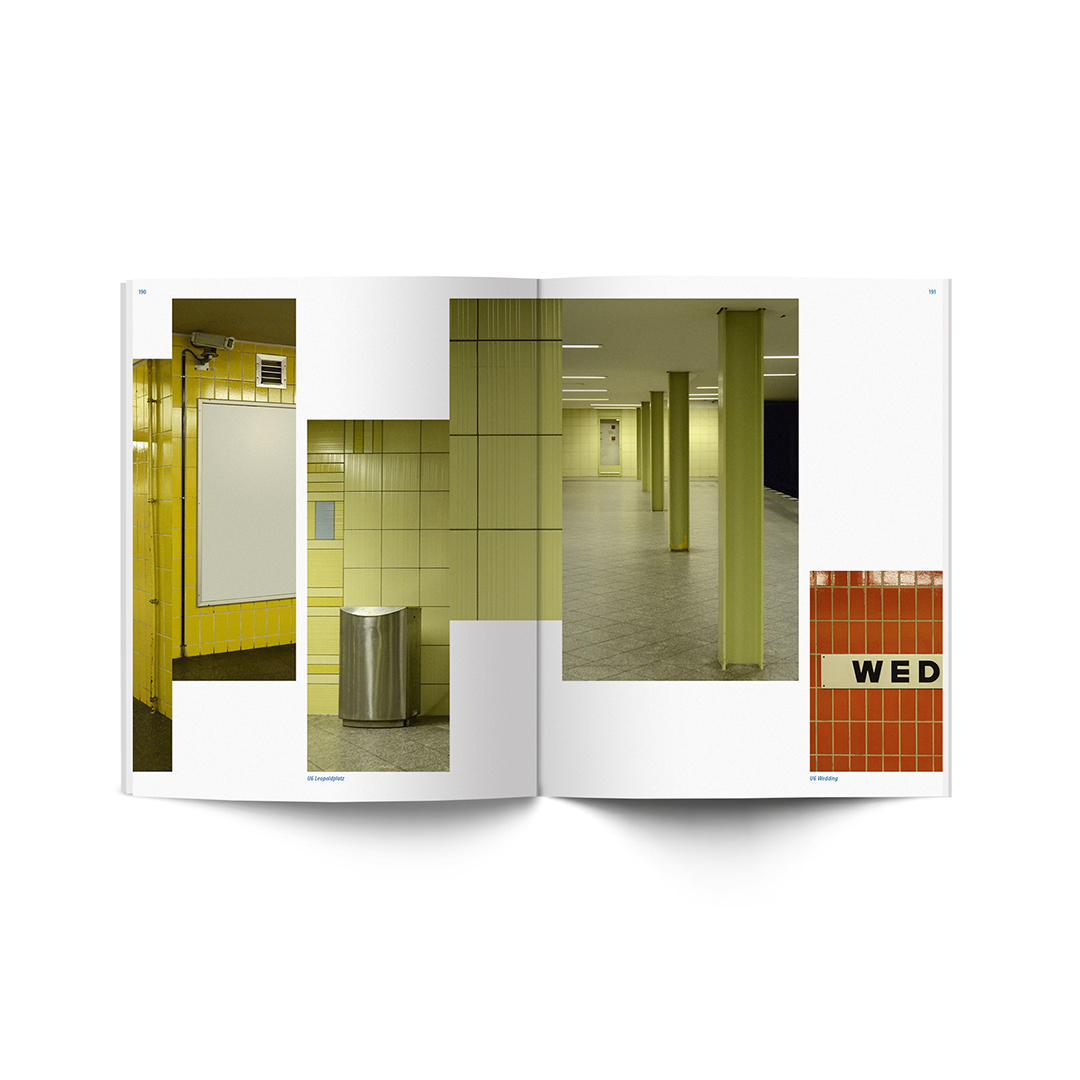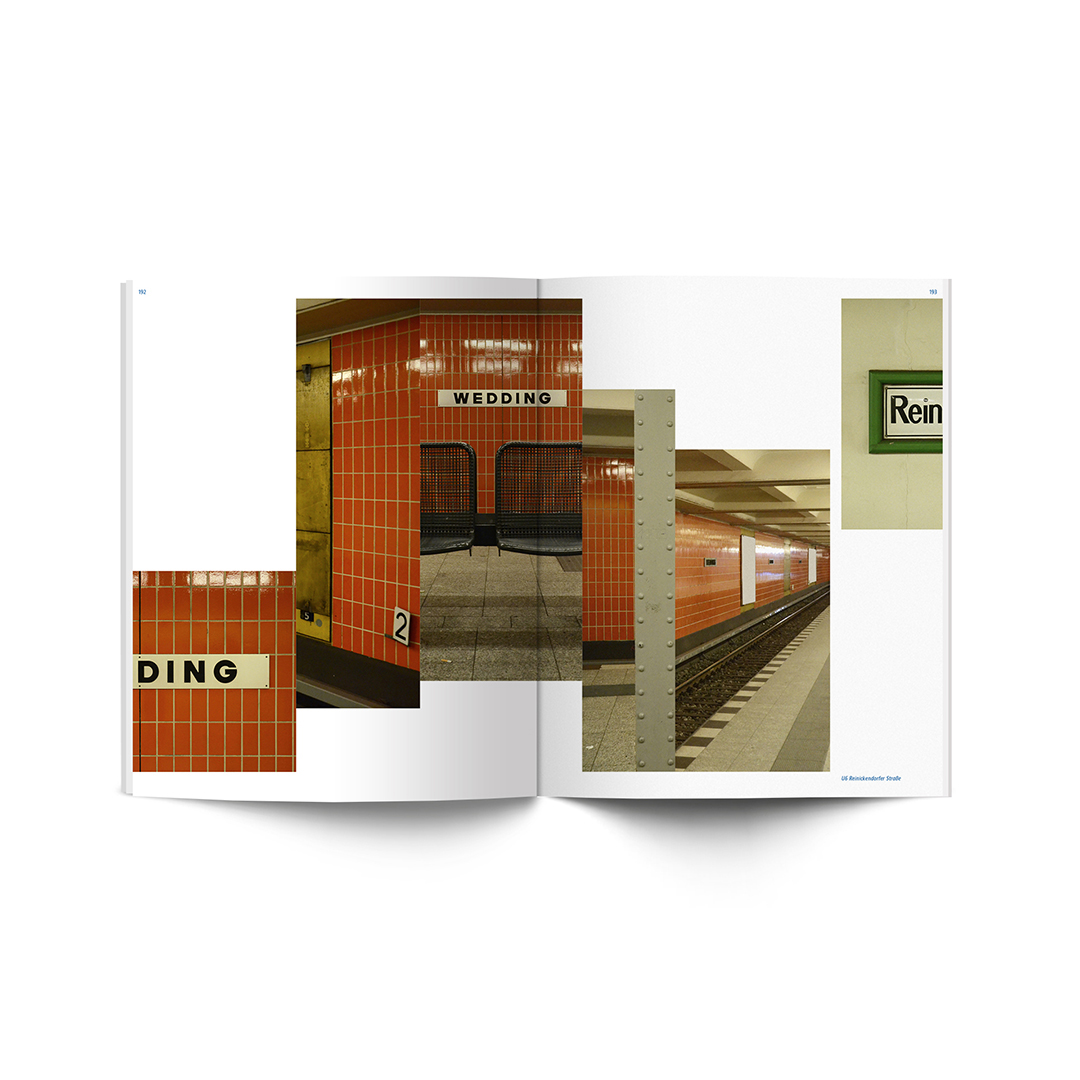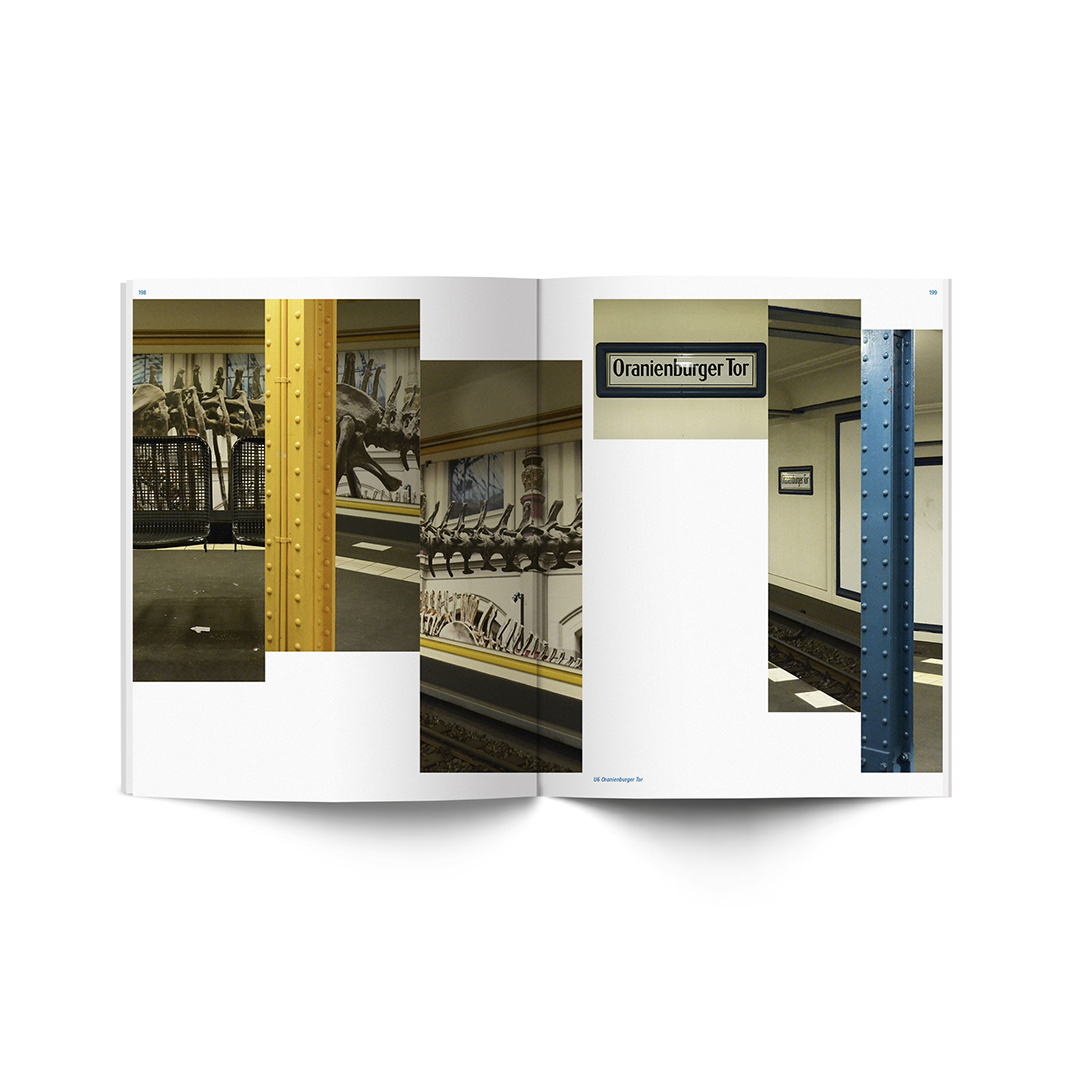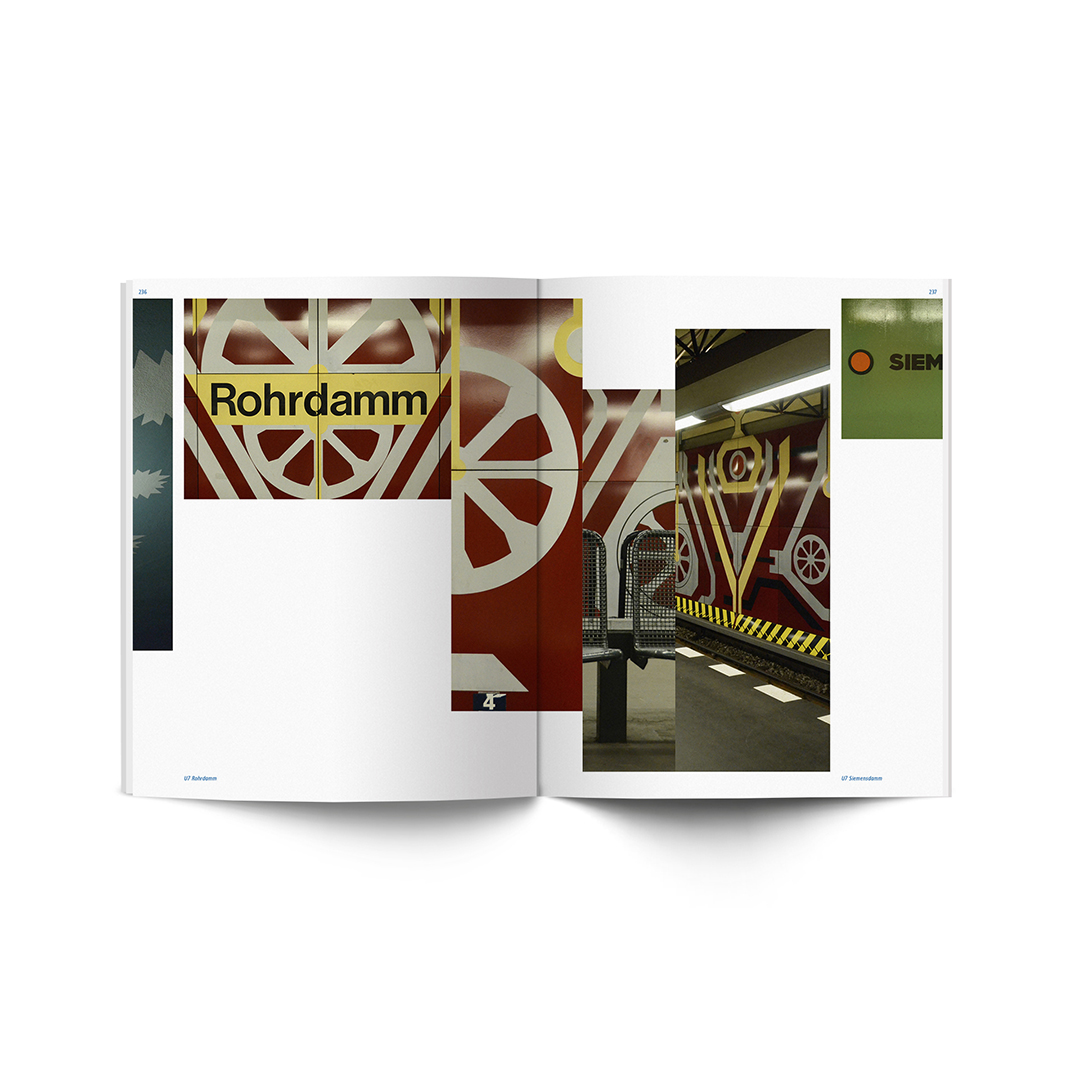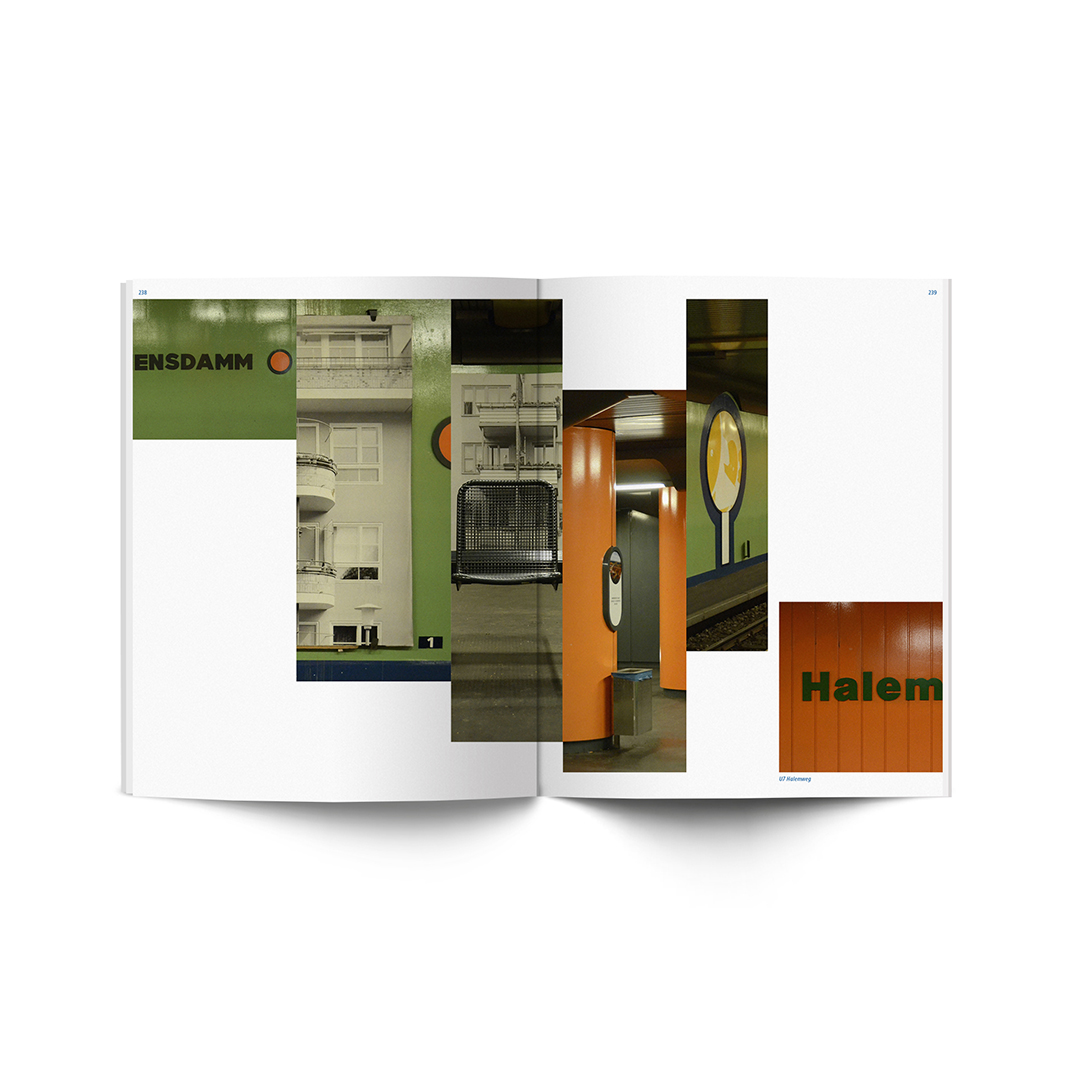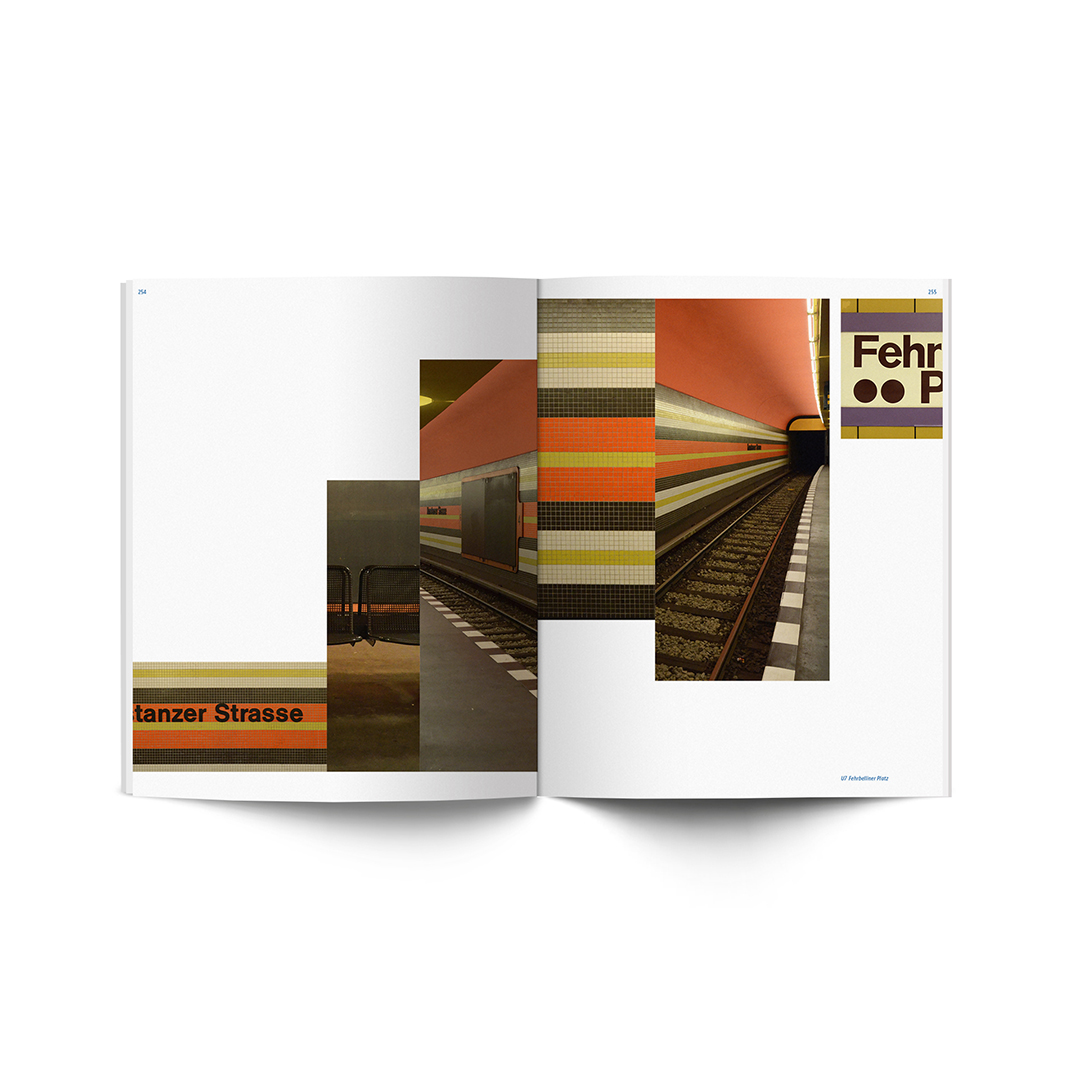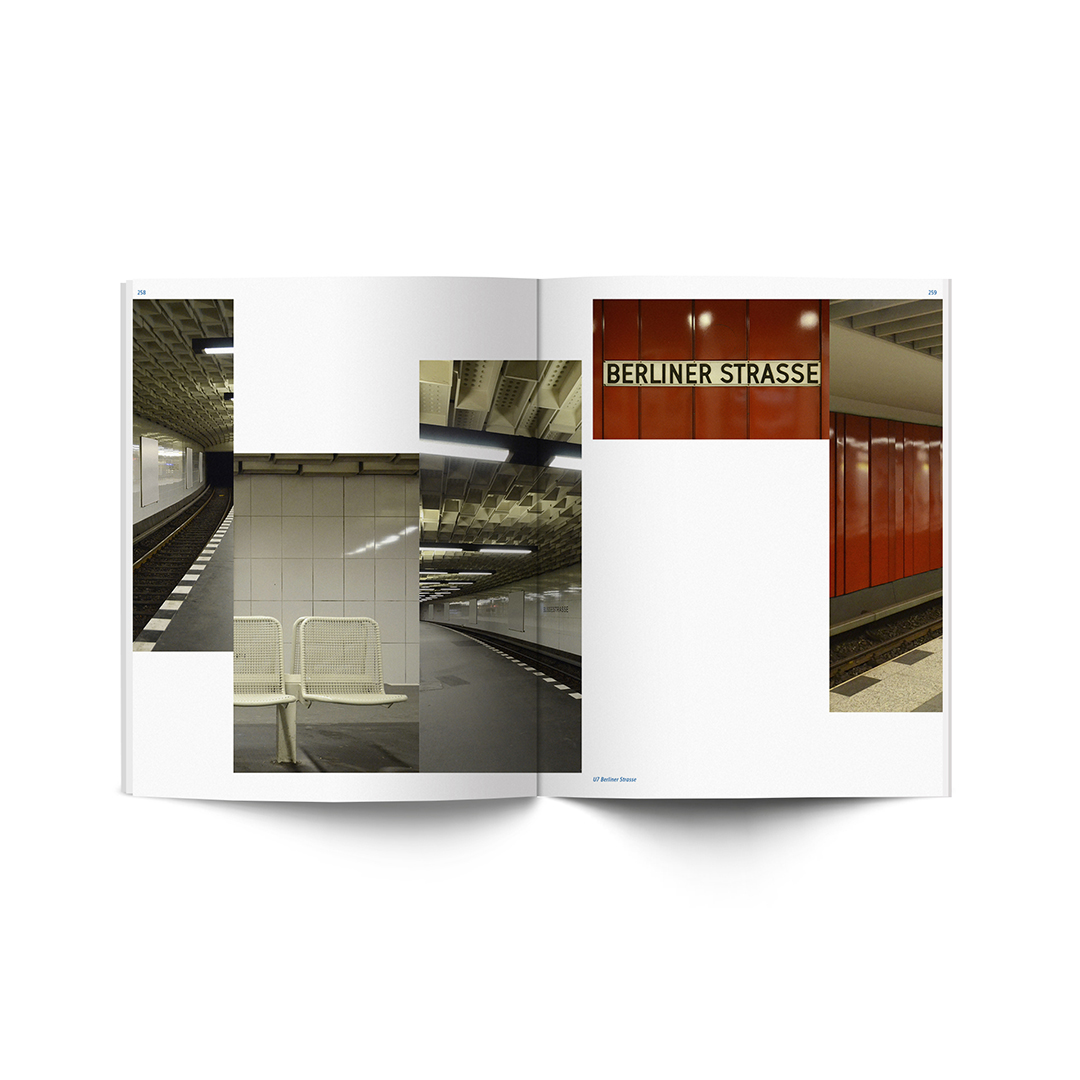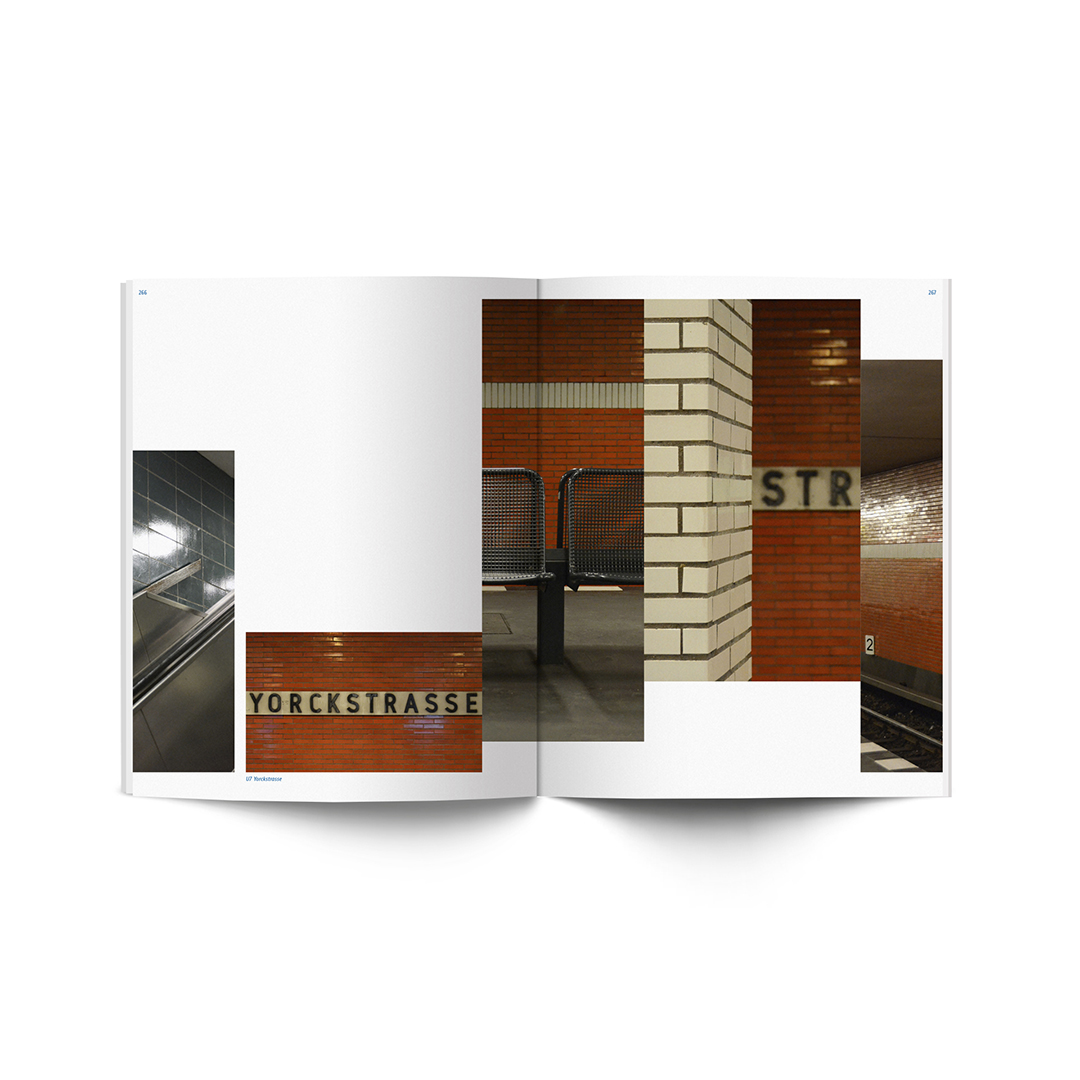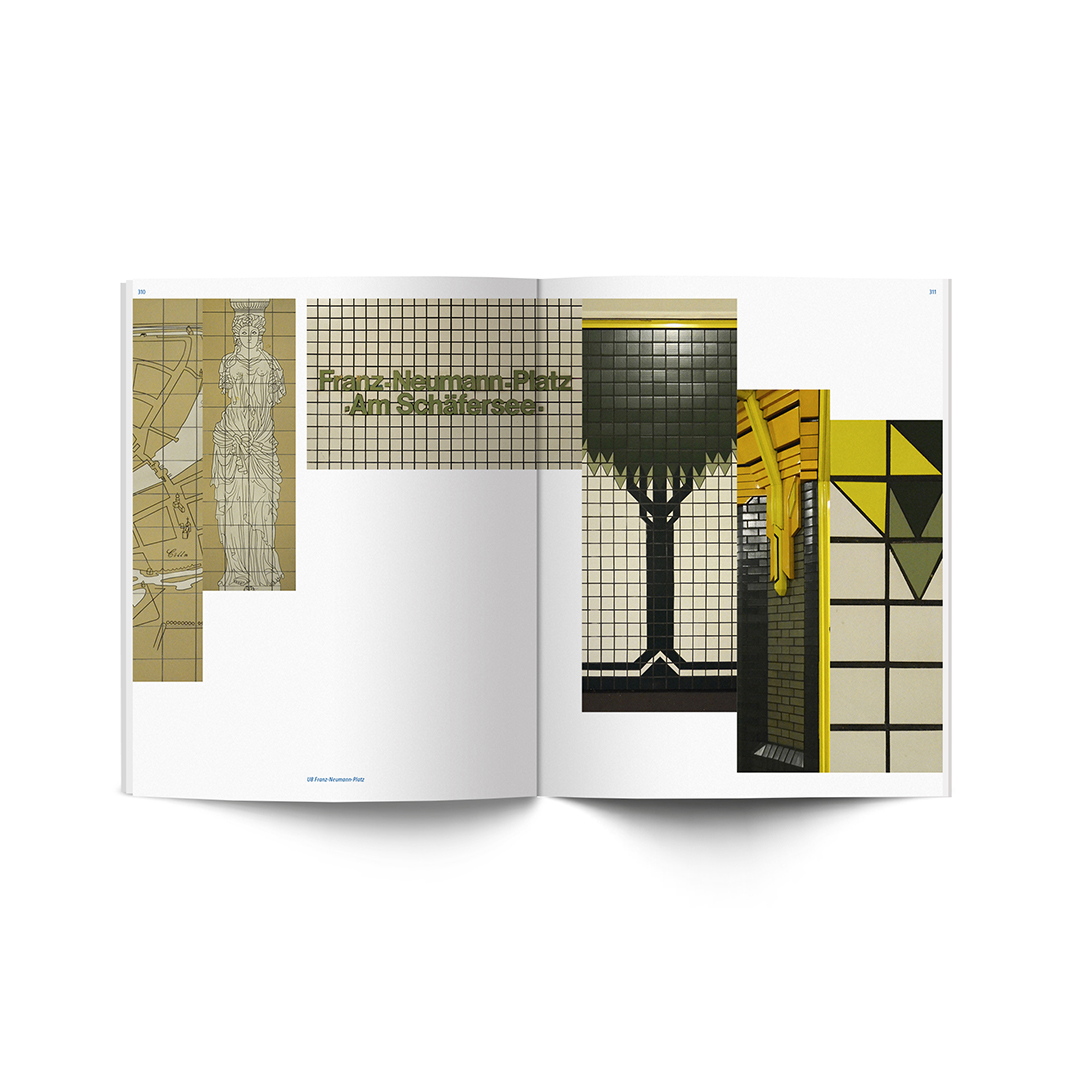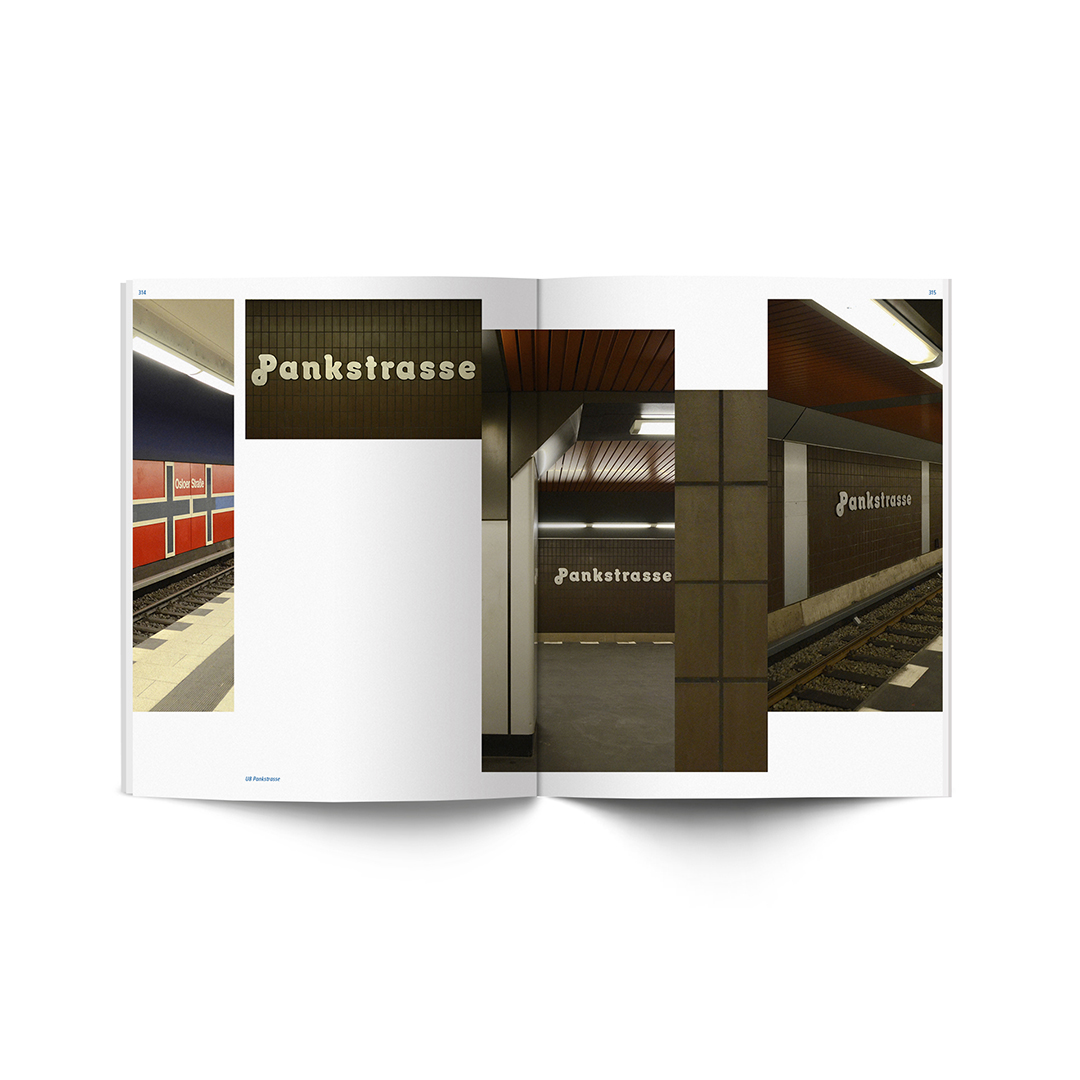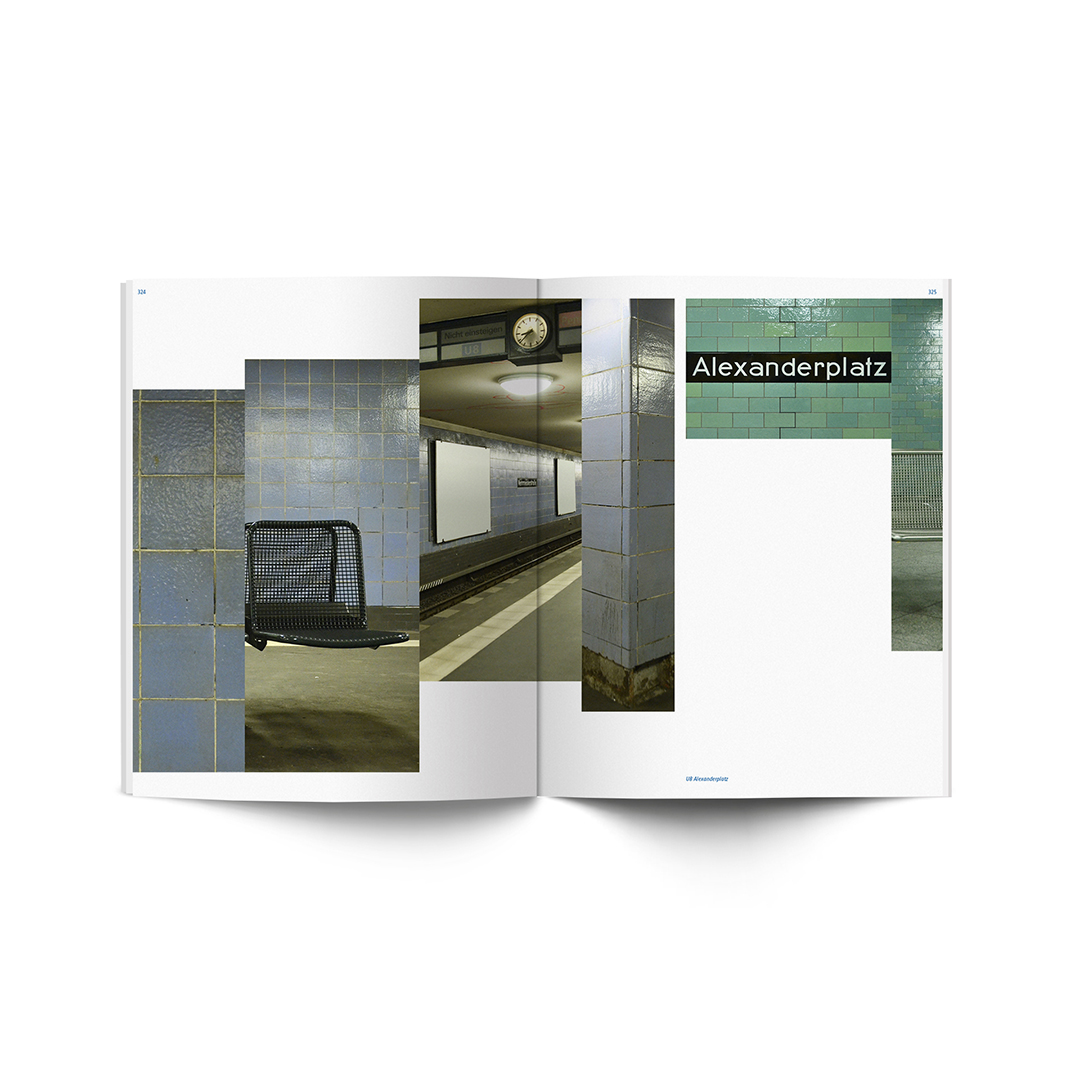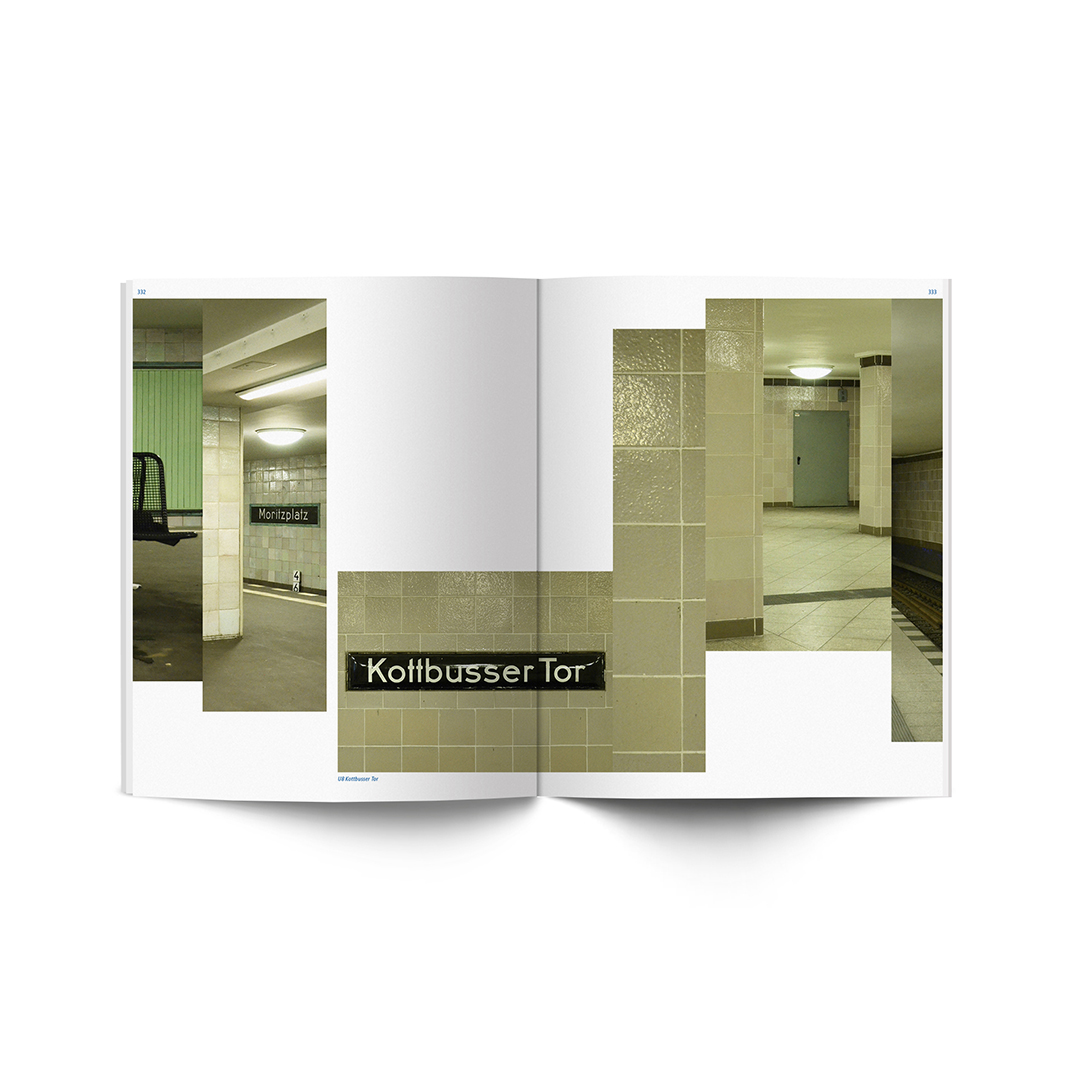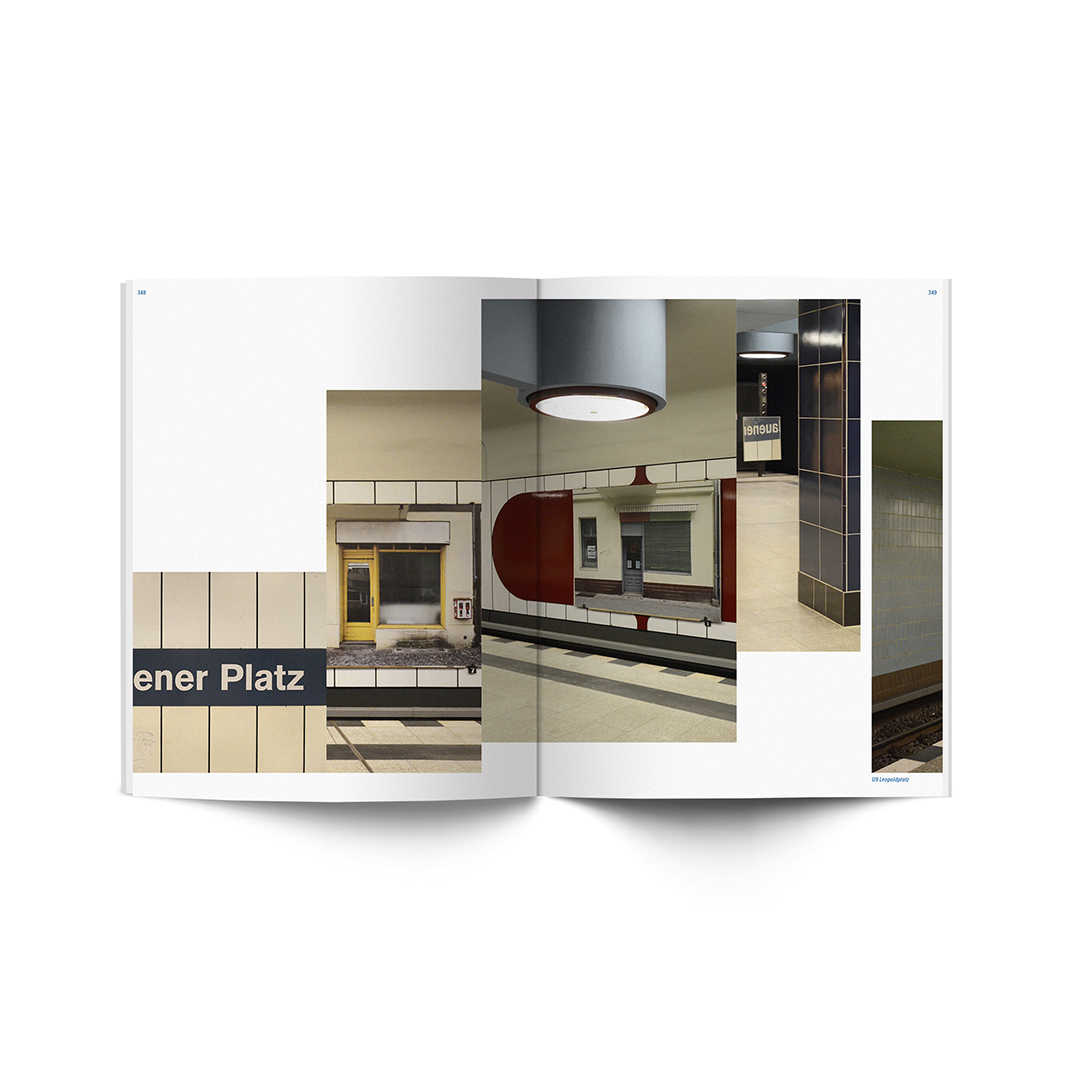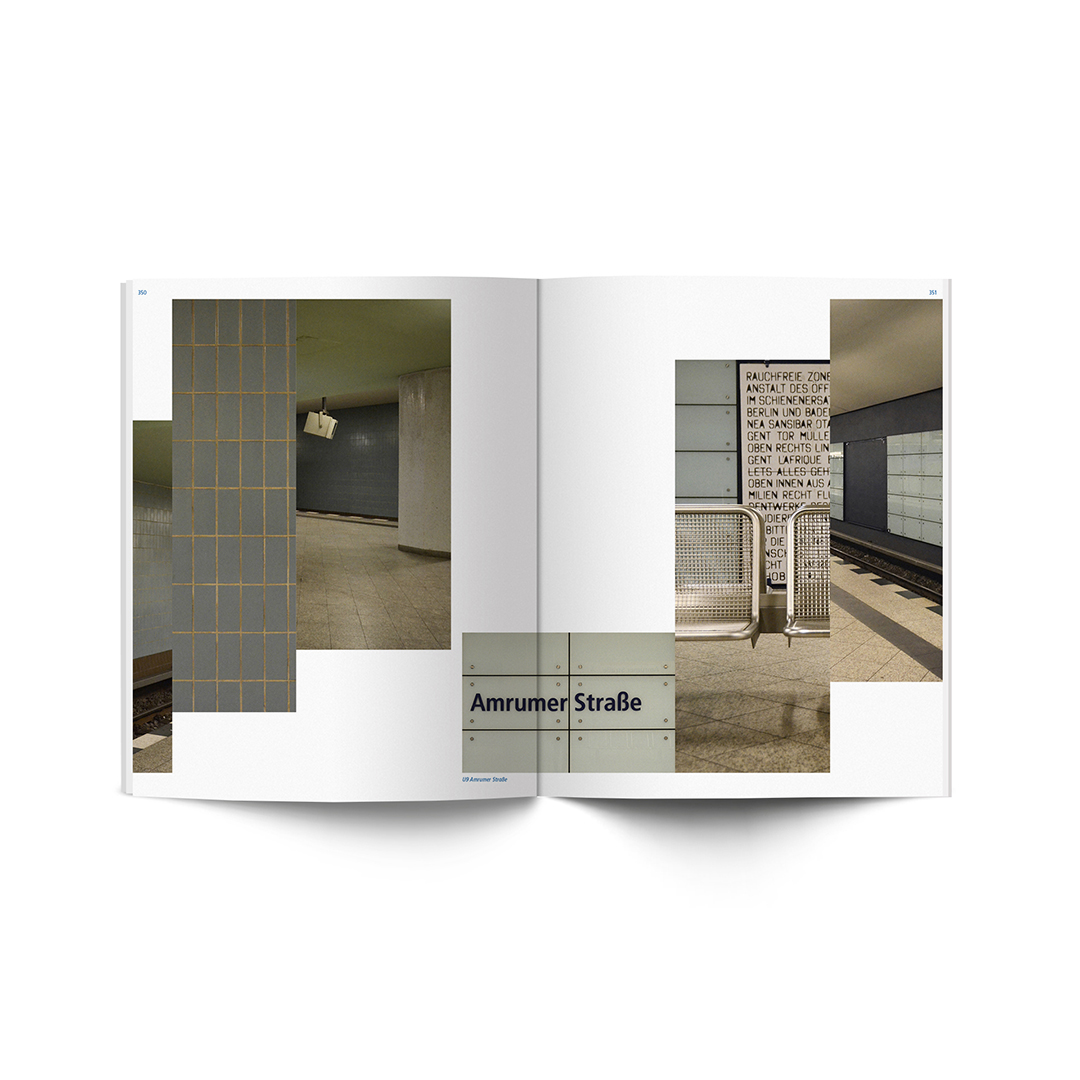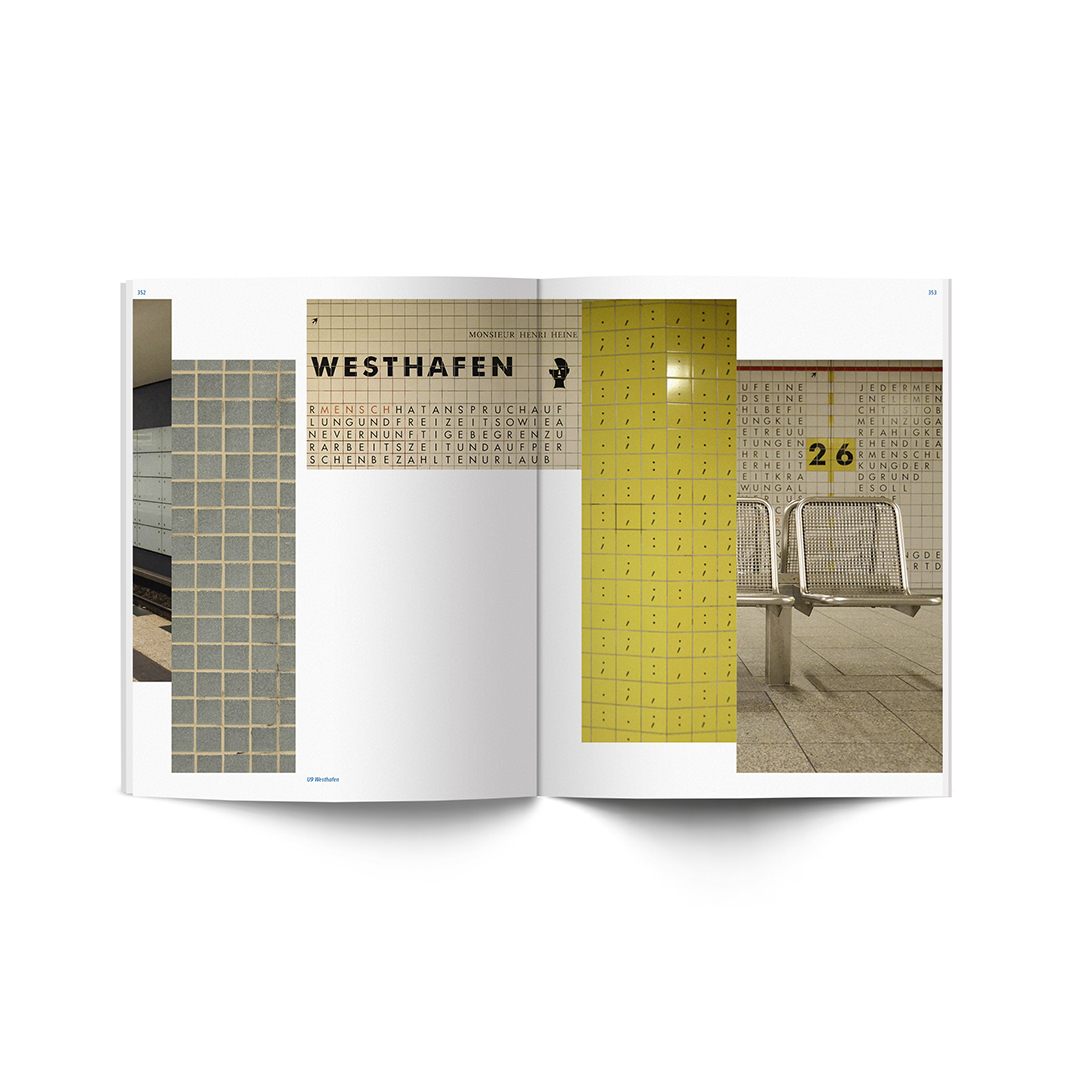 U book
photo book
volume: 372 pages
format: 18.0 x 23.0 cm
concept with Loana Boppart
layout + photos
The 196 stations of the Berlin U-Bahn kept in a book. Through a cross-page layout common features and differences of the architecture of the stations and throughout the metro lines become visible. Architectural history from the beginning of the 20th century over the years of the divided city till today are made comparable.
Skulptur Manufaktur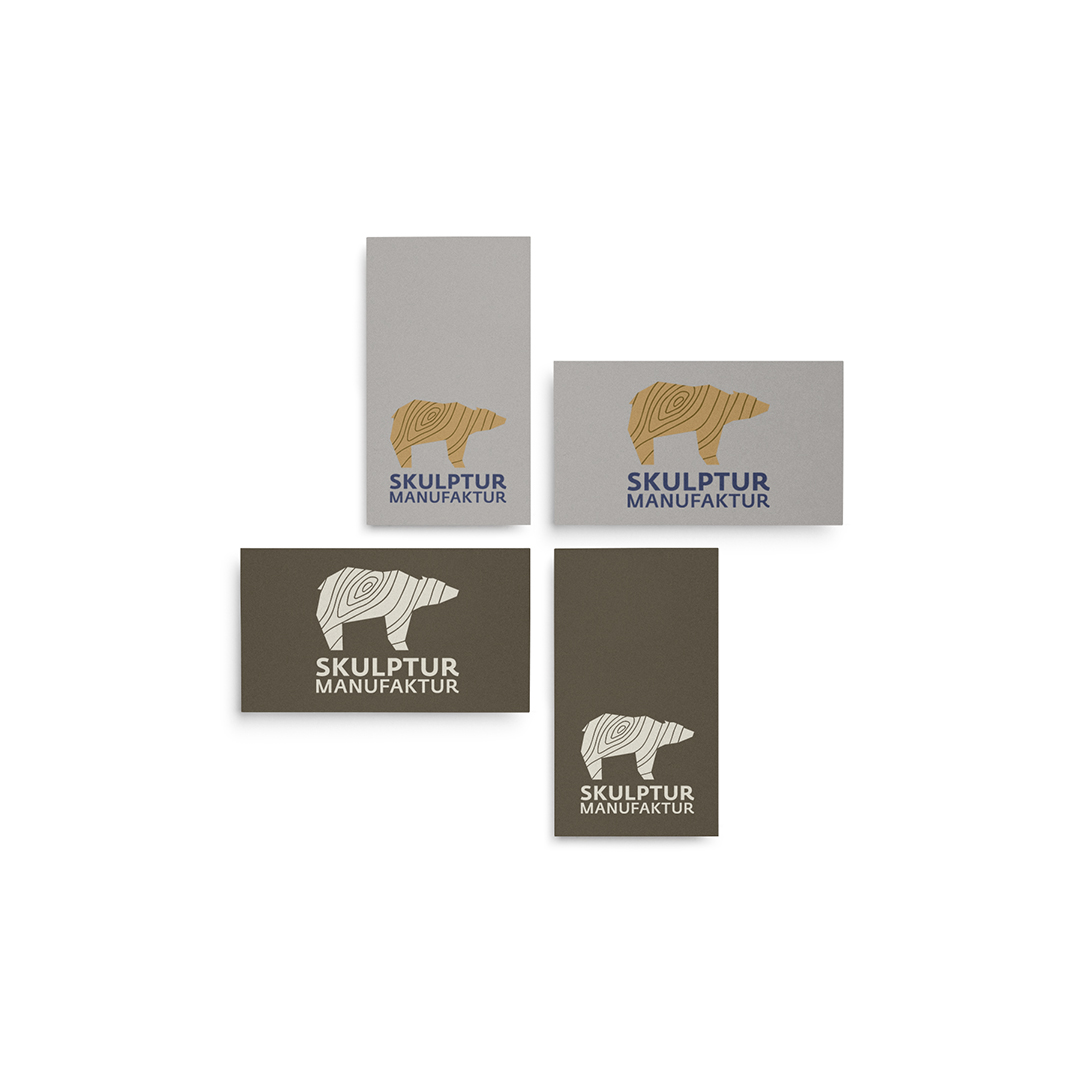 Skulptur Manufaktur
logo
Skulptur Manufaktur is a private provider of handmade and individual woodworking, especially carpentry and sculpture work.
Remains in mind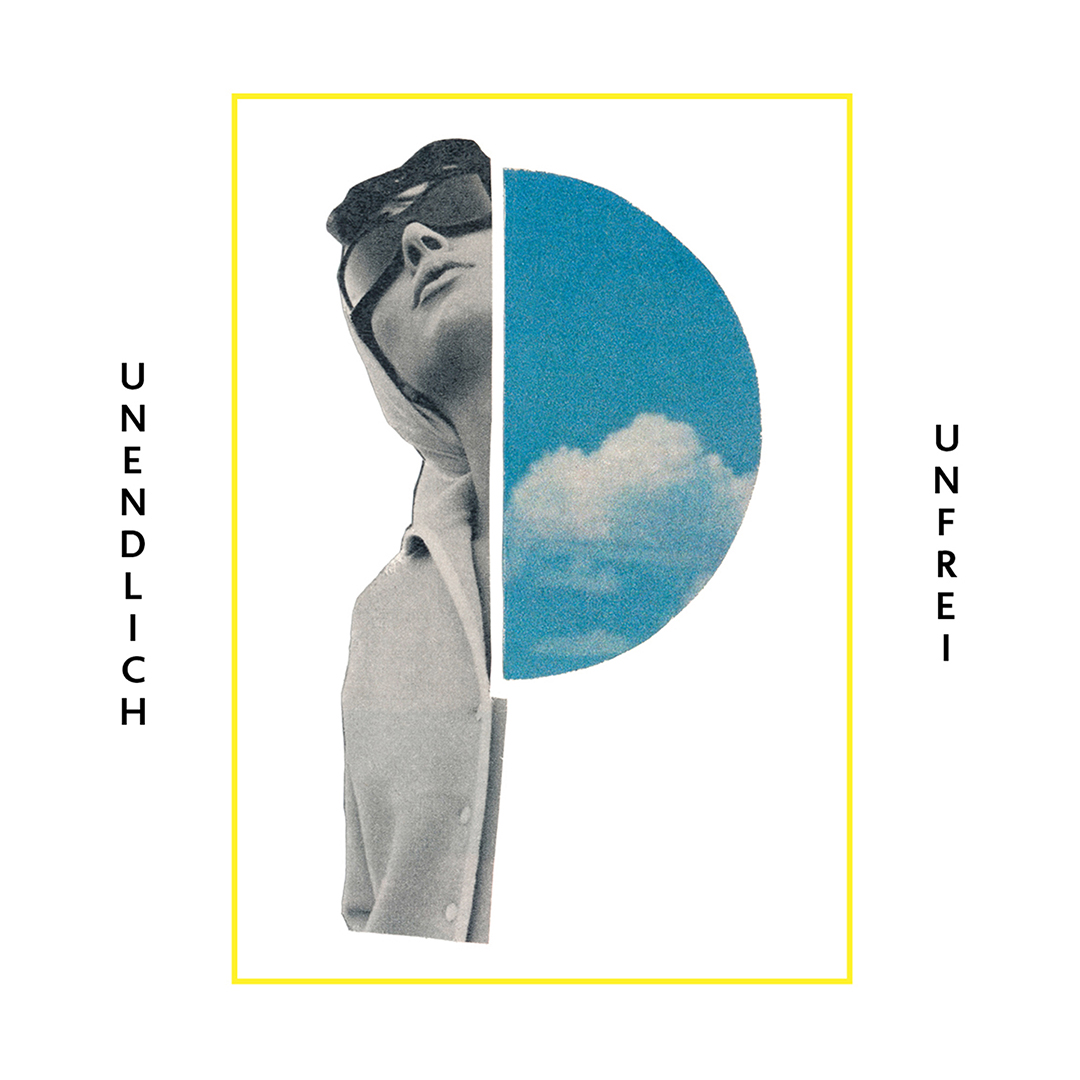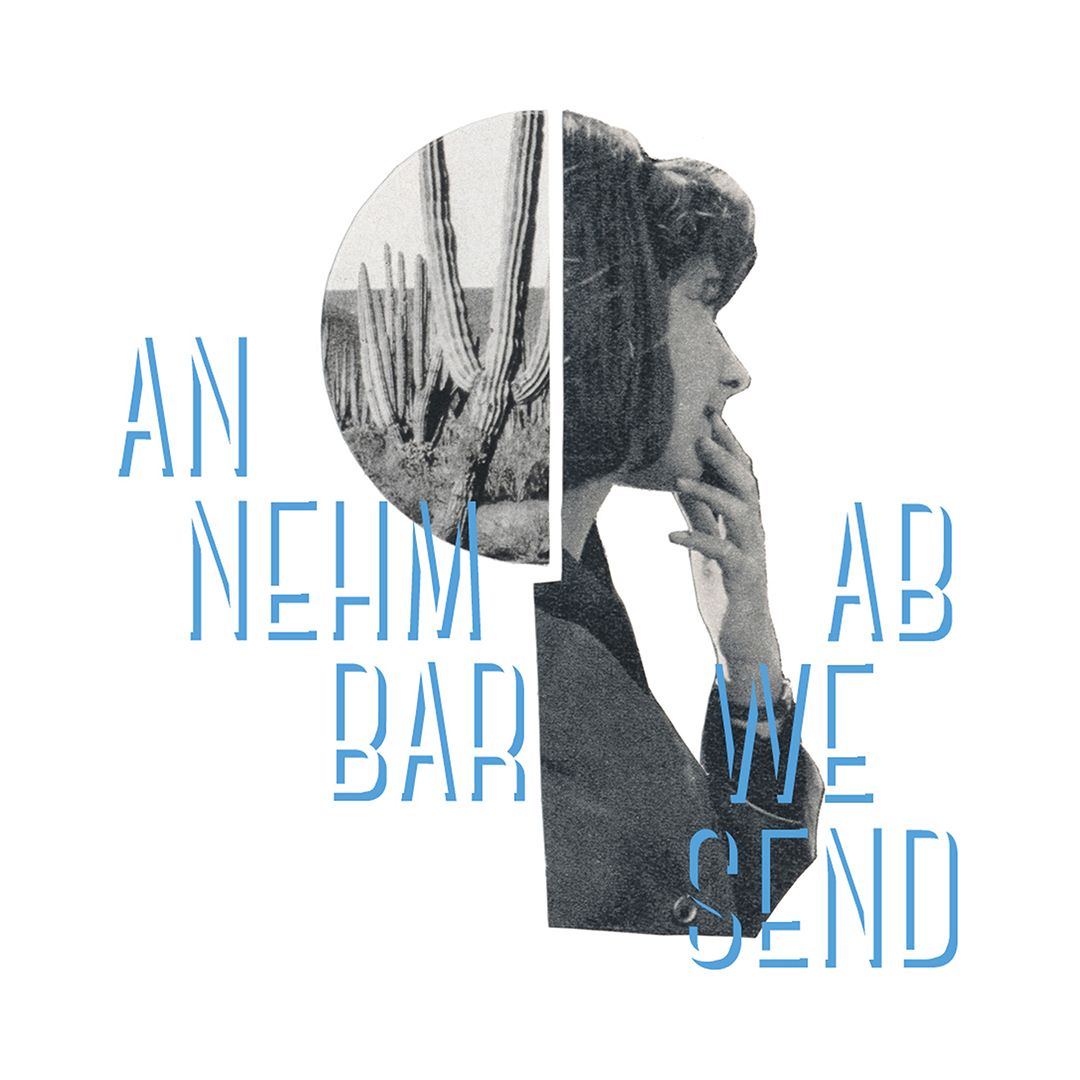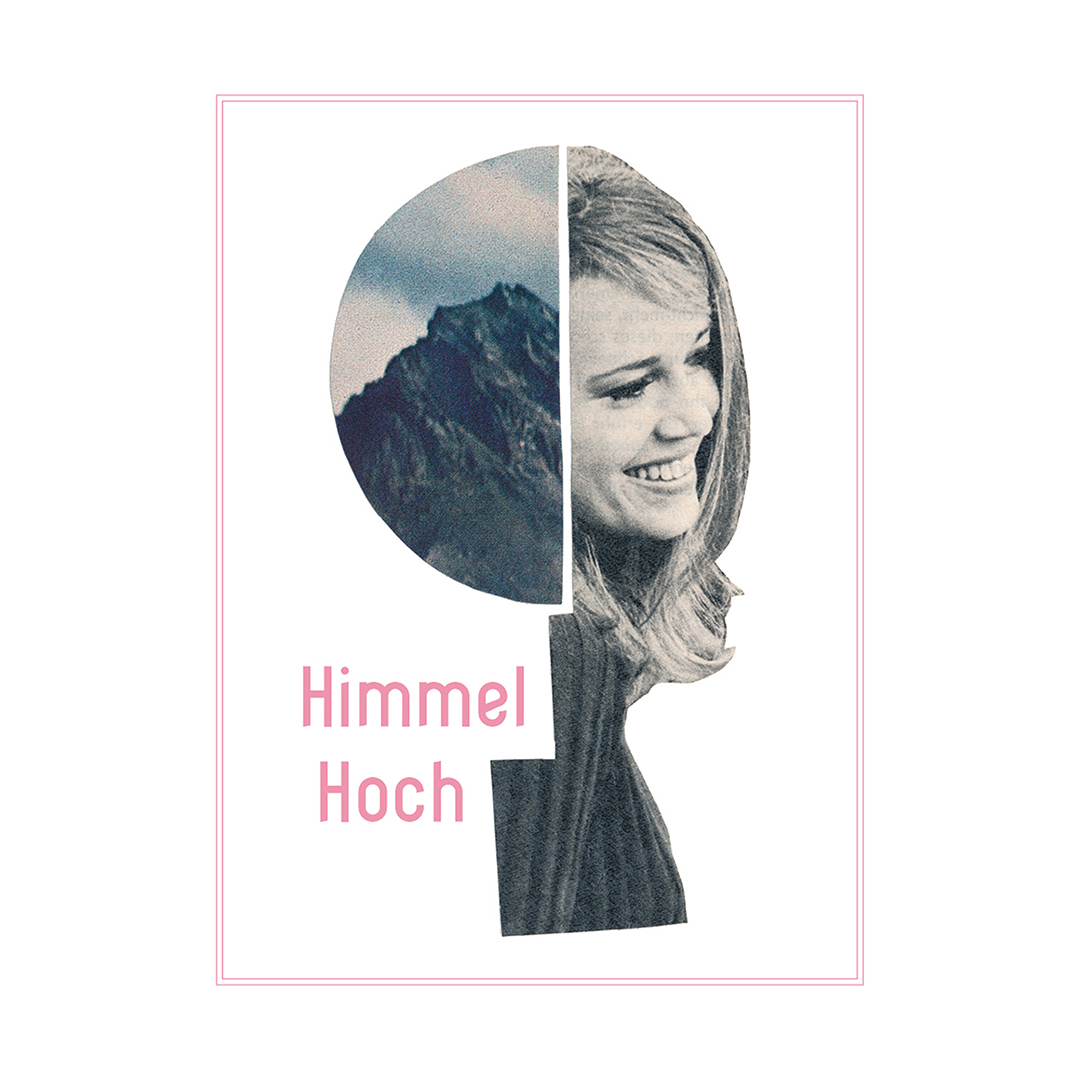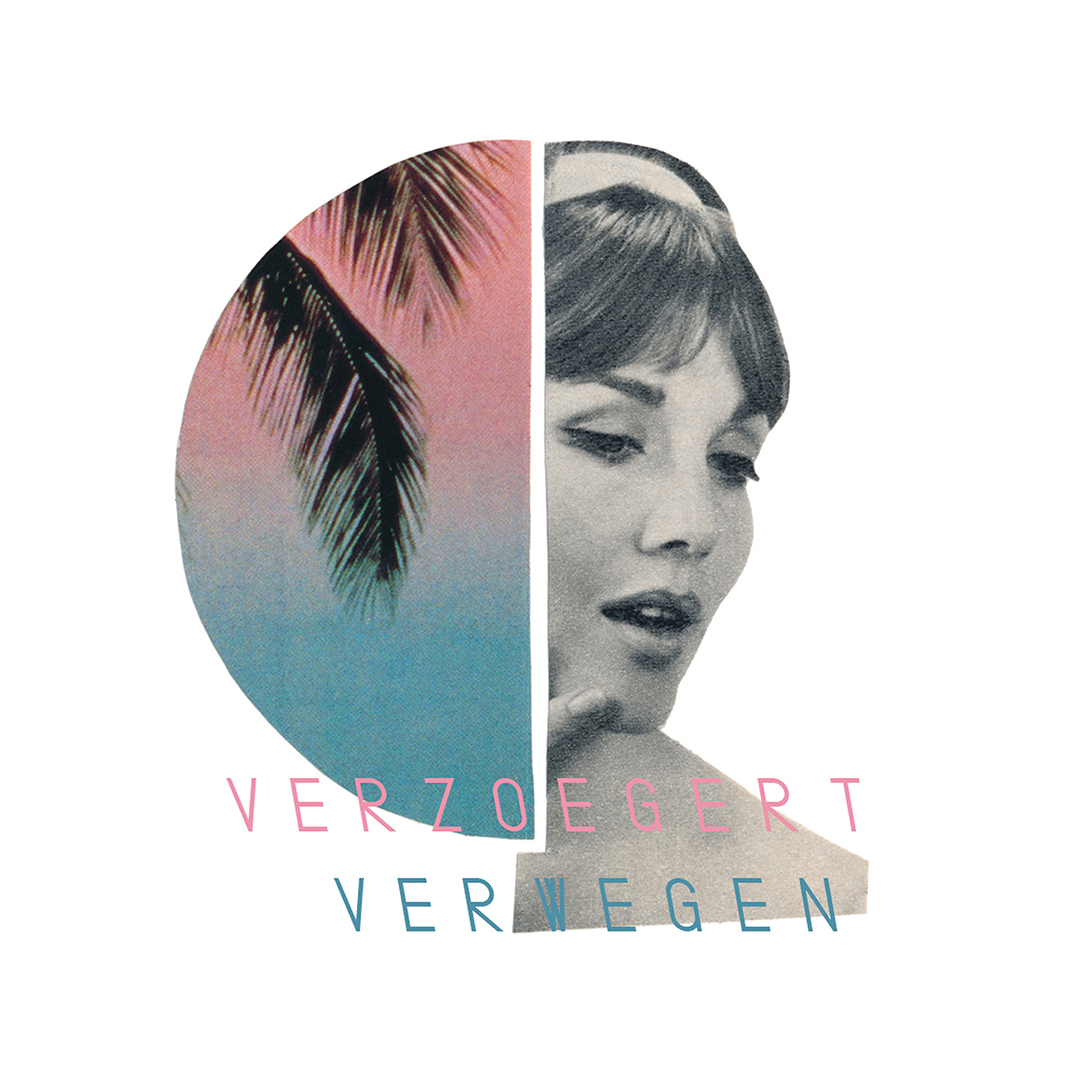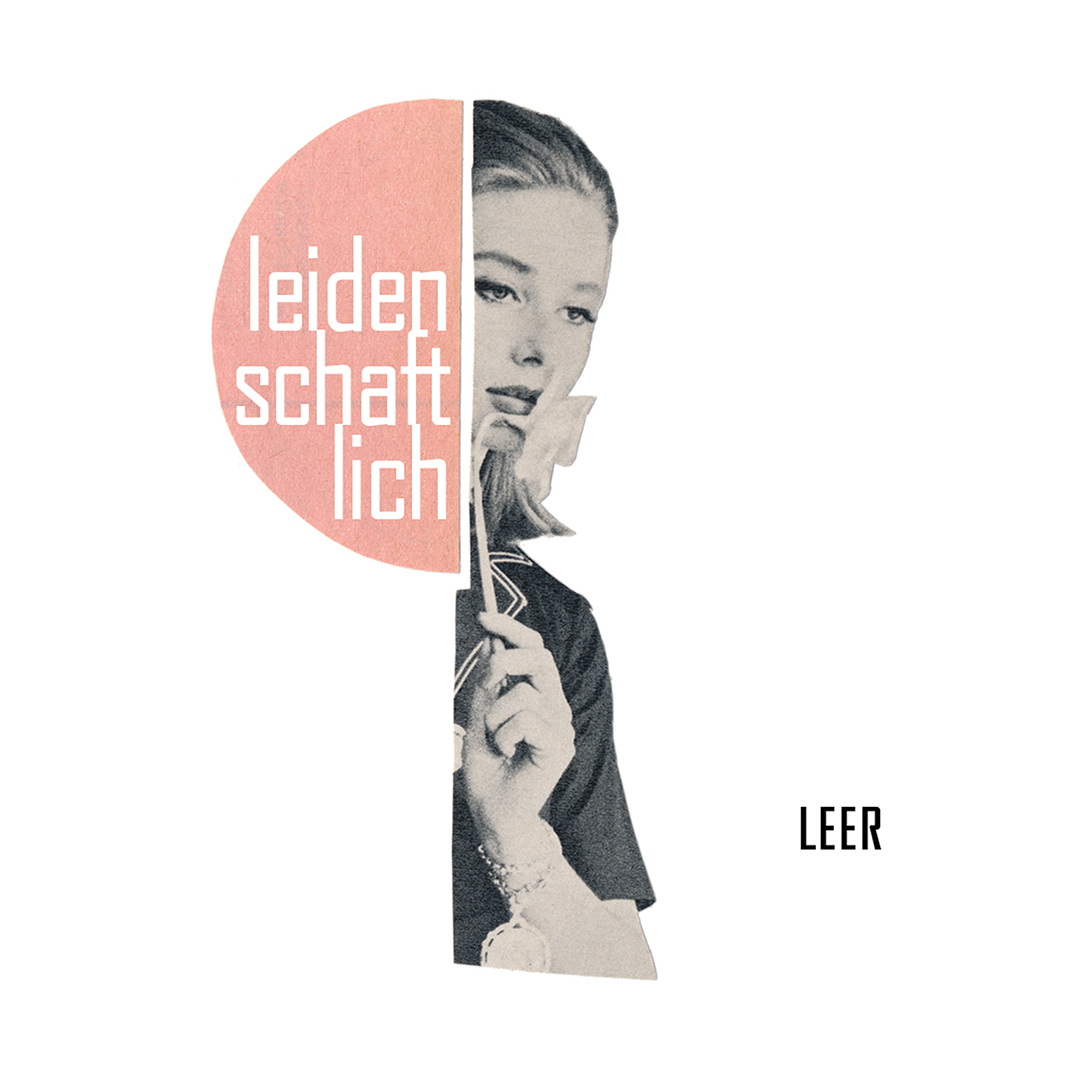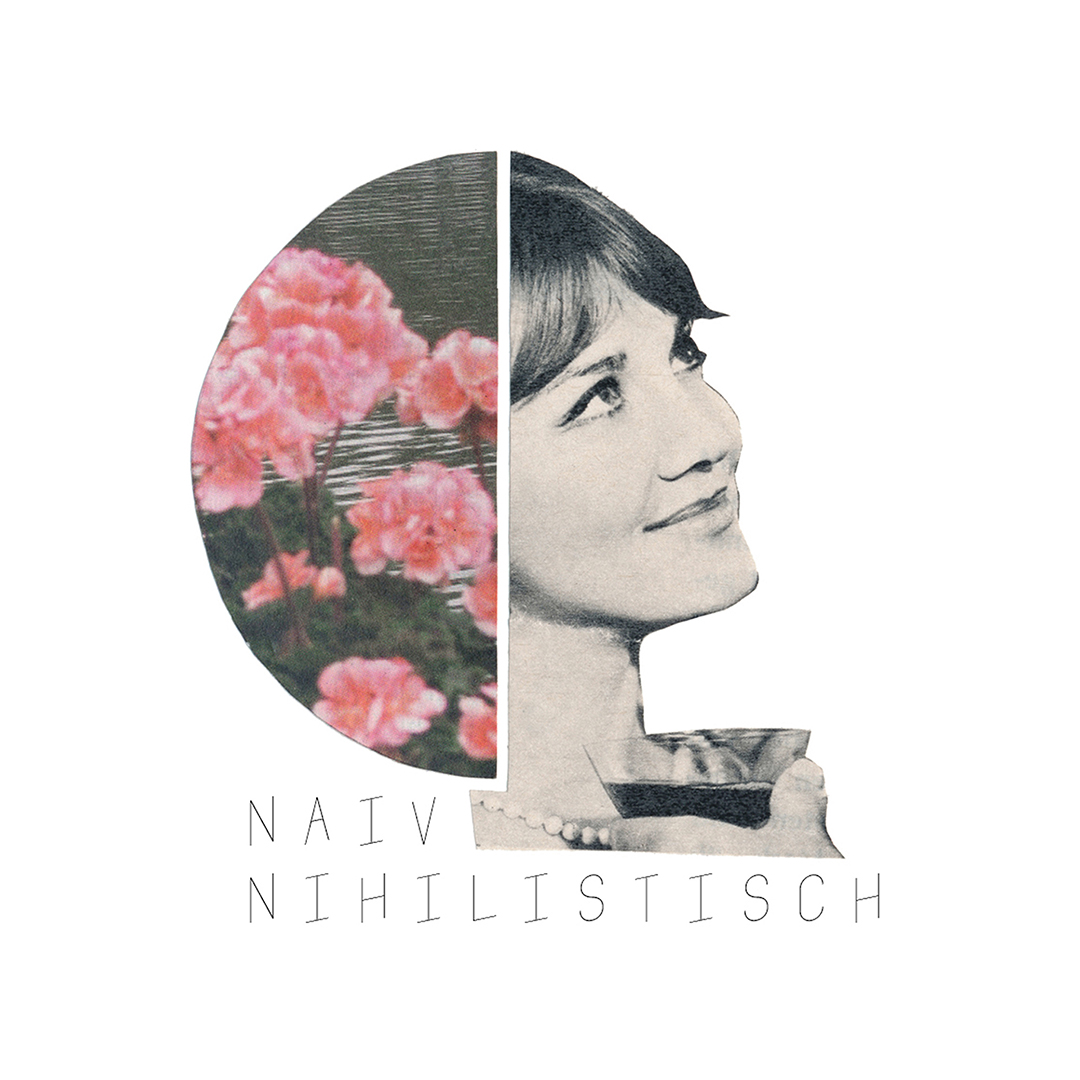 Remains in mind
paper collages
volume: 8 themes
Collages and illustrations speak for themselves. The observers with their very own experiences interpret individually what is seen. In this work thoughts are represented in an abstract though figurative way.
Triangular process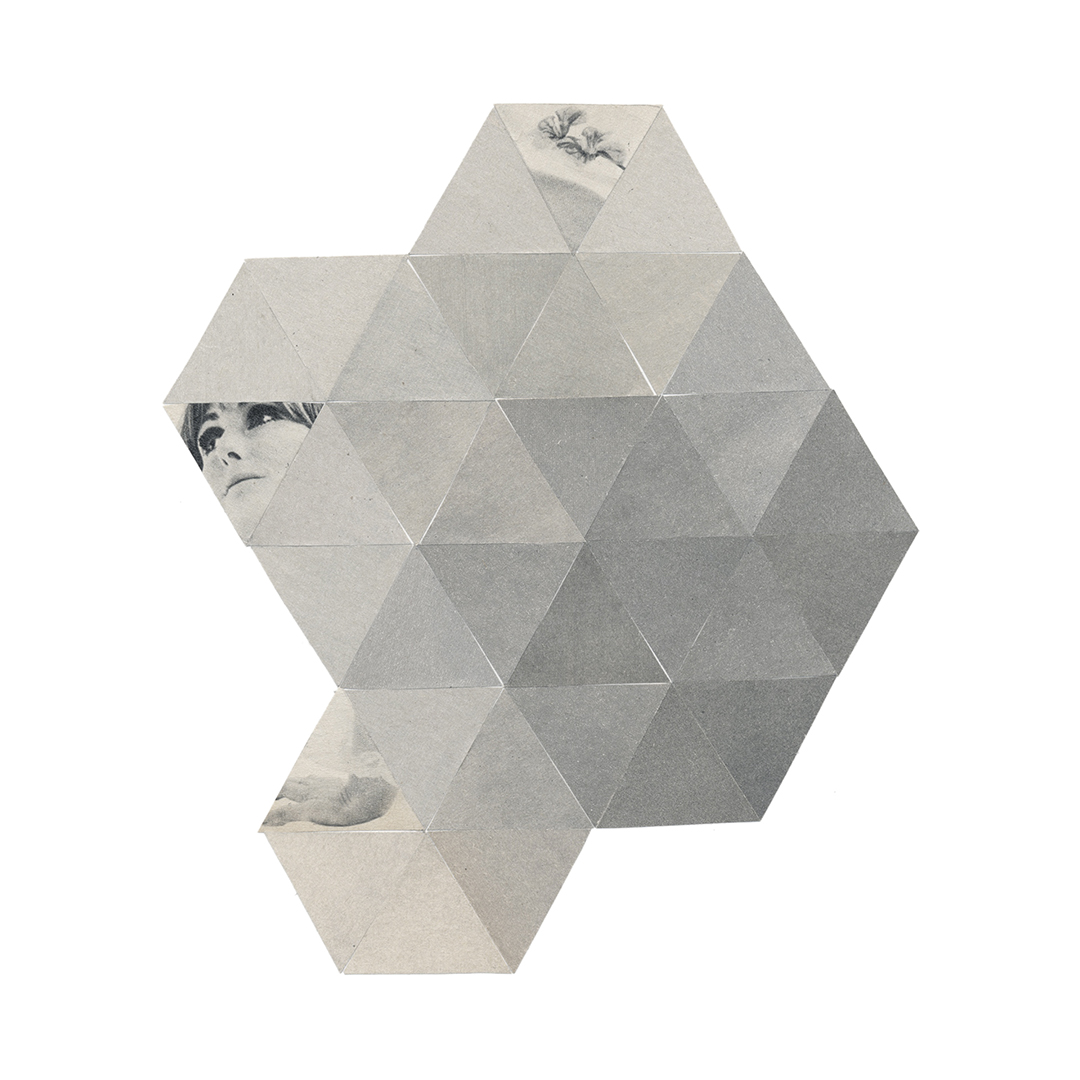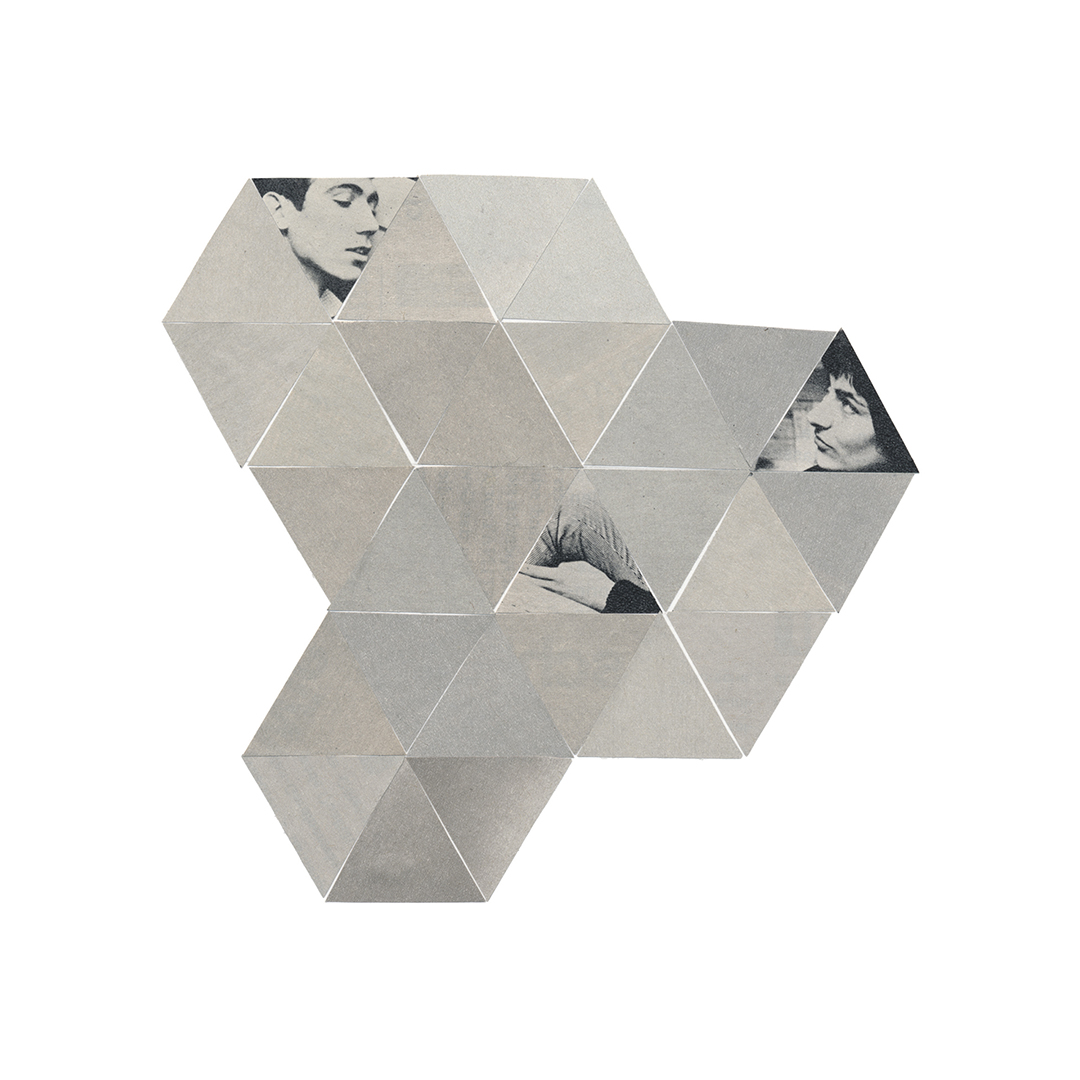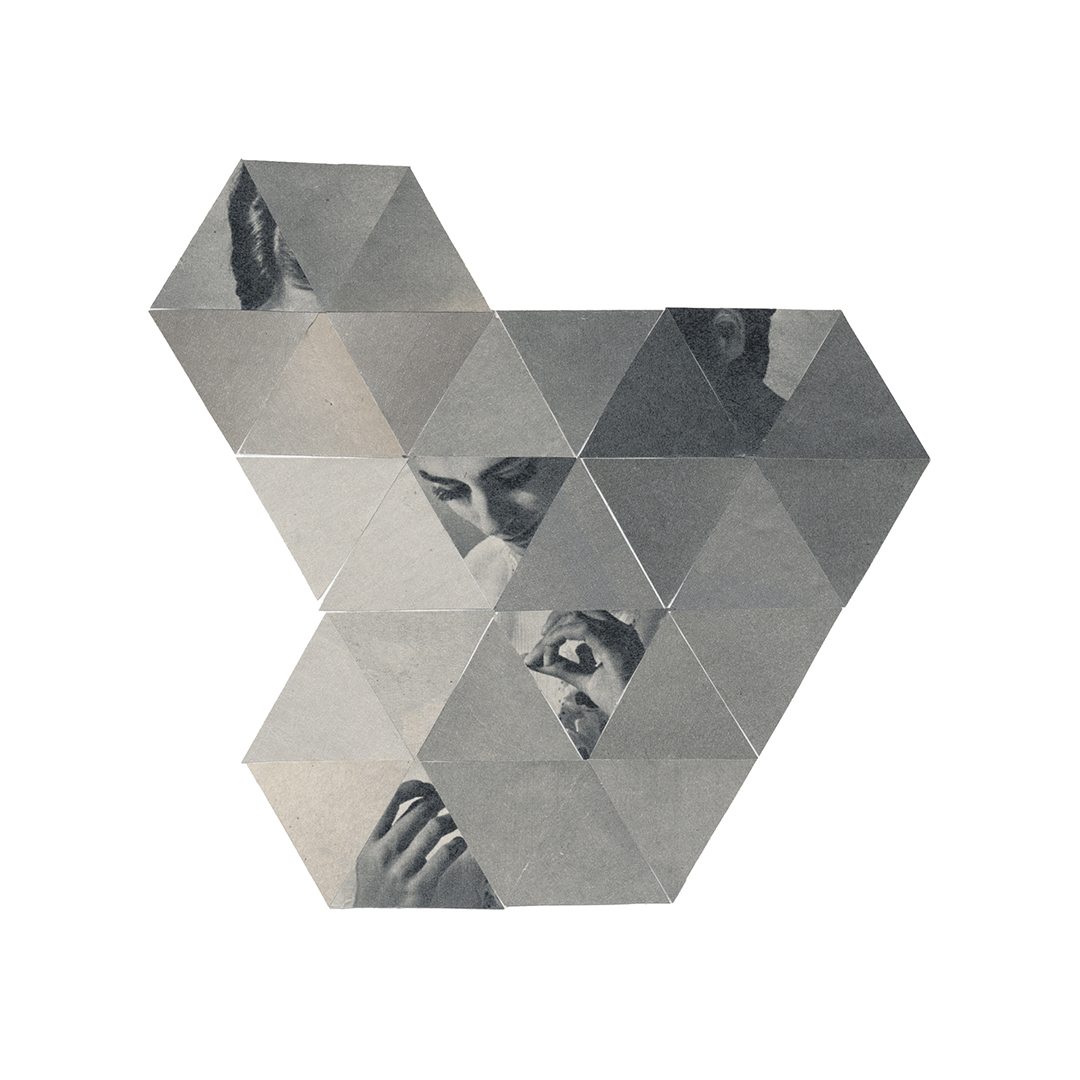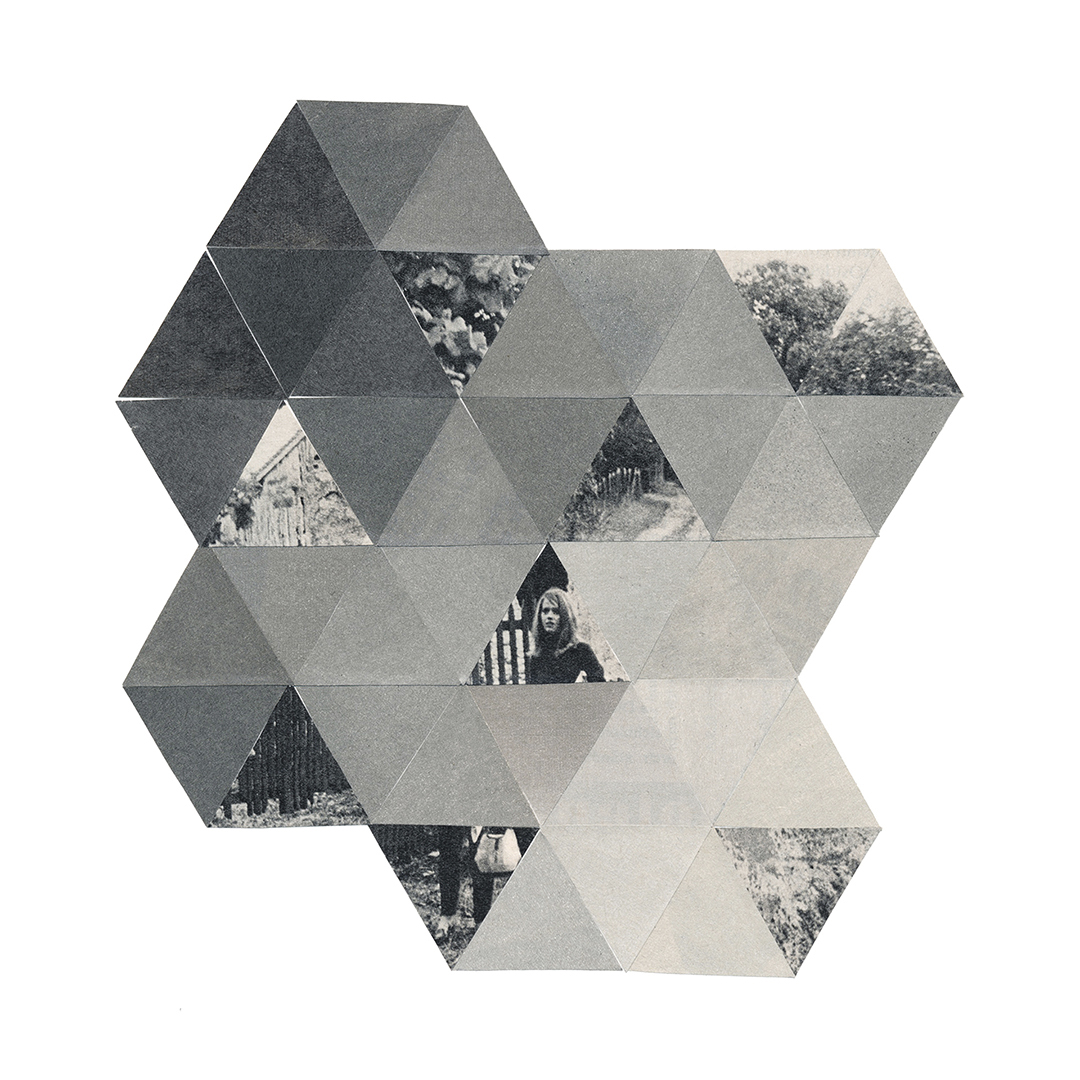 Triangular process
paper collages
volume: 5 themes
By using triangular magazine pieces in different gray tones or photographs, a metamophosis is produced. Quietly and slowly a process of the mood communicates over light and dark.
SIK-Holz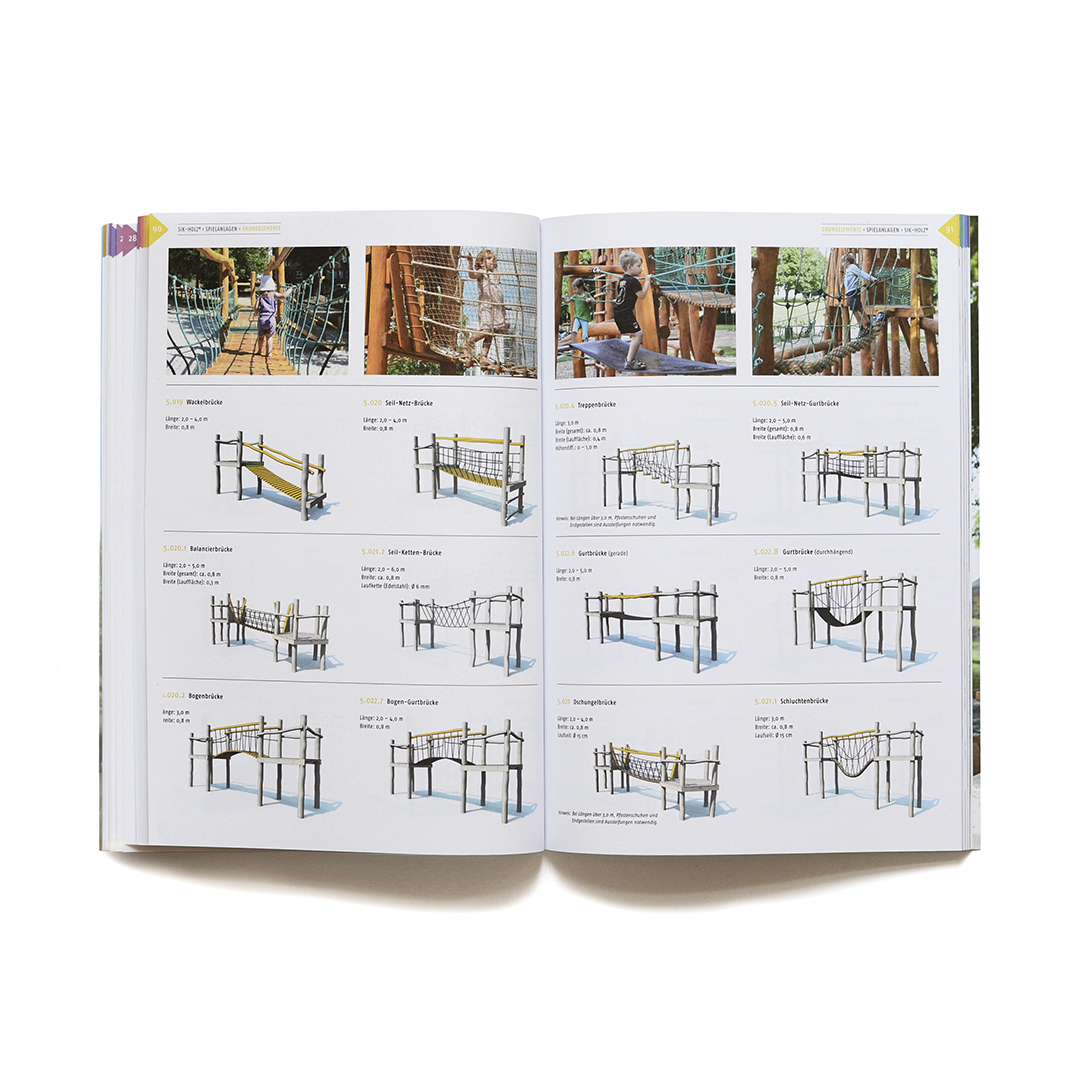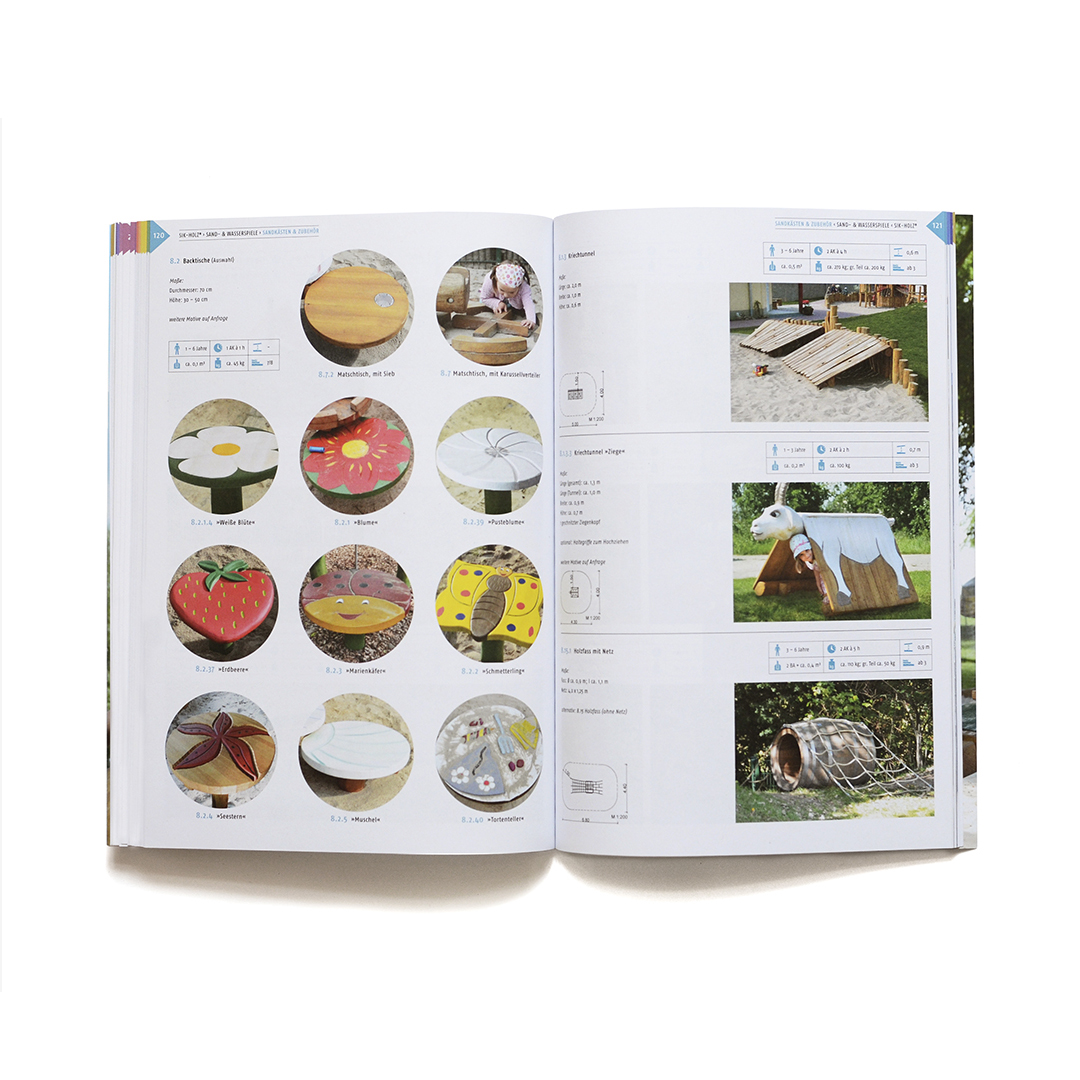 SIK-Holz®
product catalogue
volume: 160 pages
format: A4
layout, editorial + photos
SIK-Holz® is a privately owned, medium-sized company based south of Berlin. They are producing individual children's playground equipment from native Robinia wood. This is the main catalogue which provides a general overview of their product range.
Treffpunkt Arche

Treffpunkt Arche
logo
Treffpunkt Arche is a refugee relief association bringing together local people with refugees. It's about getting to know and helping one another as well as sharing projects.
Yazd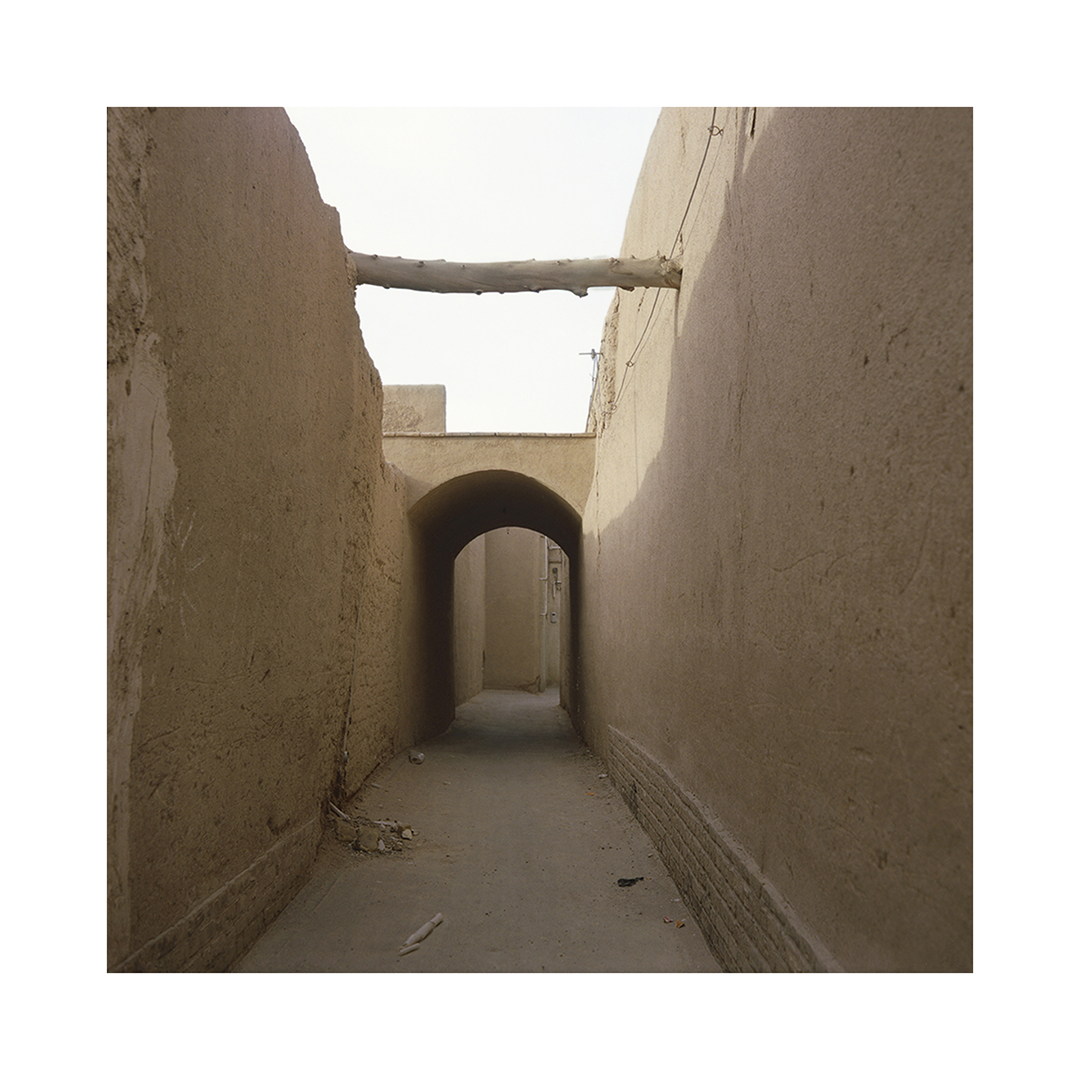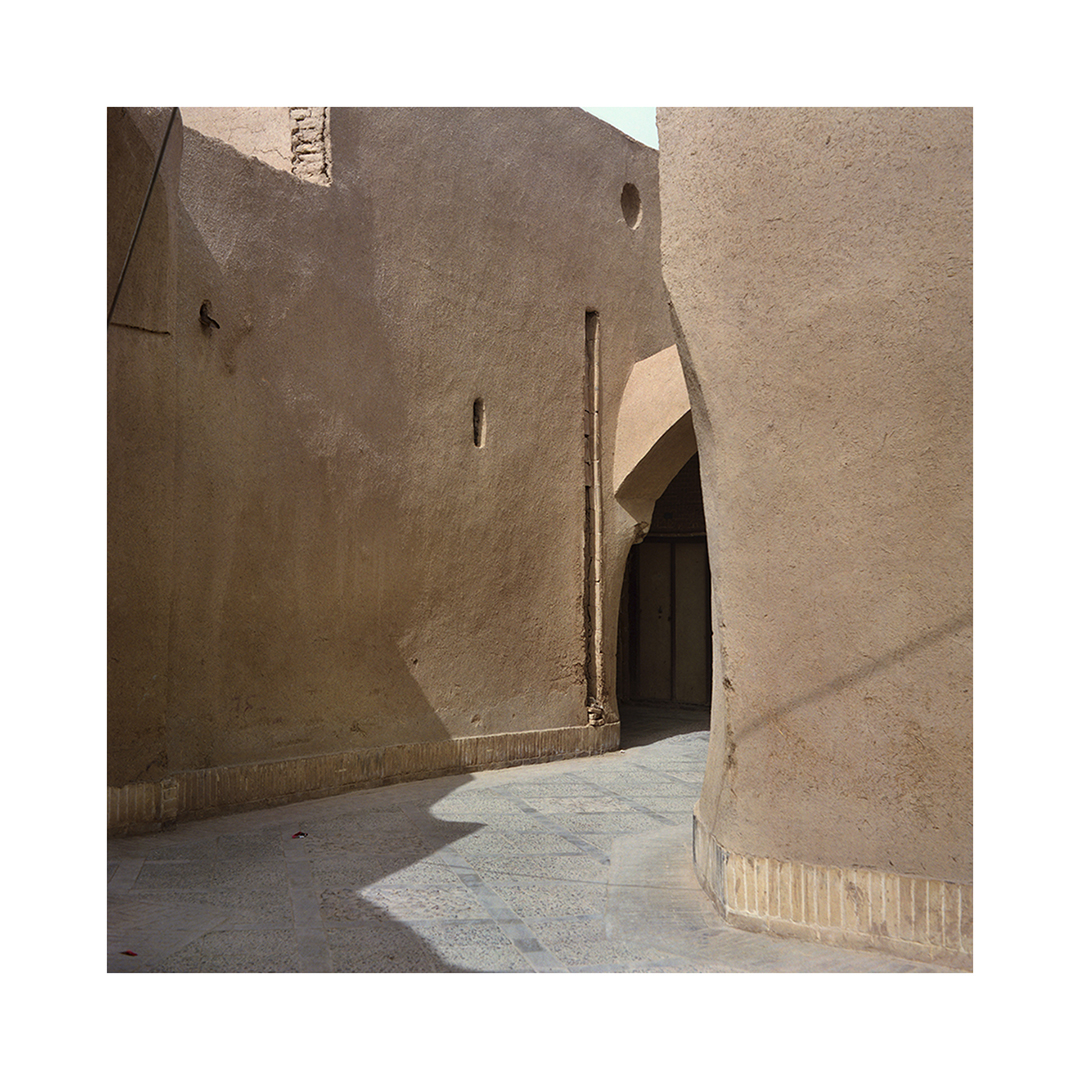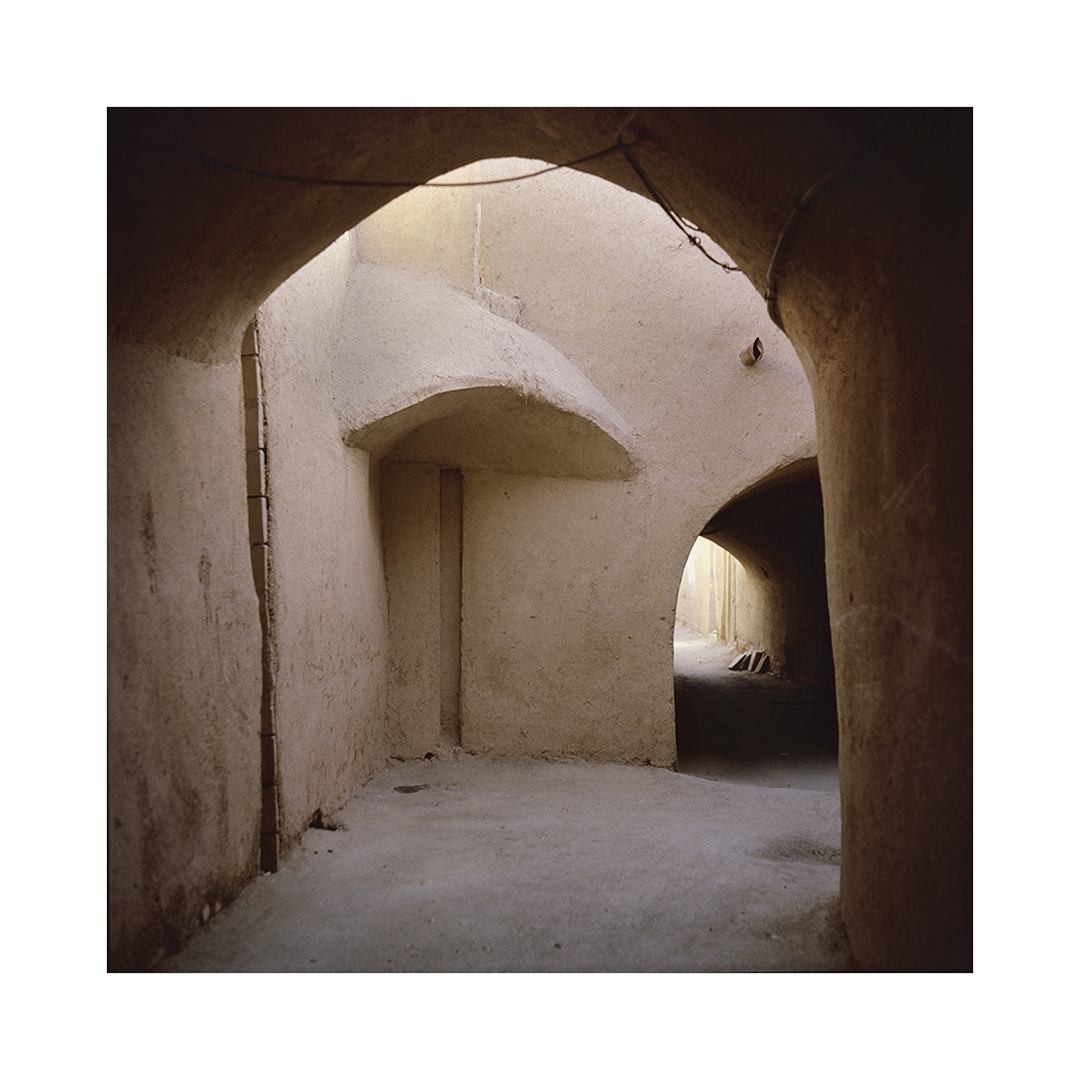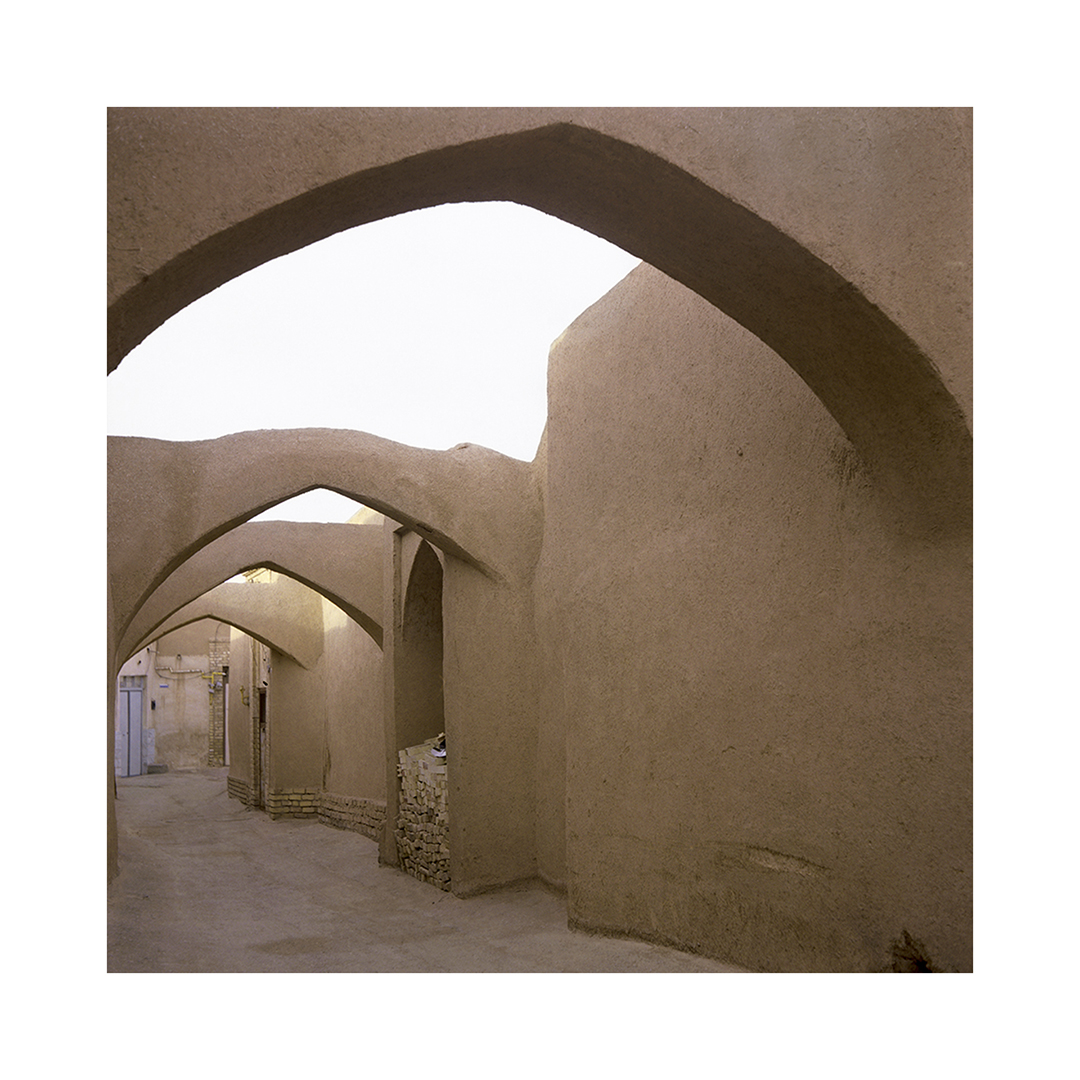 Yazd
architecture photography
selection
The Persian city is located in the center of Iran. Because it's surrounded by the desert the center has a unique Persian architecture. With a history of over 5,000 years and mainly because of its clay and raw brick architecture Yazd was declared to World Cultural Heritage.
I was snorkling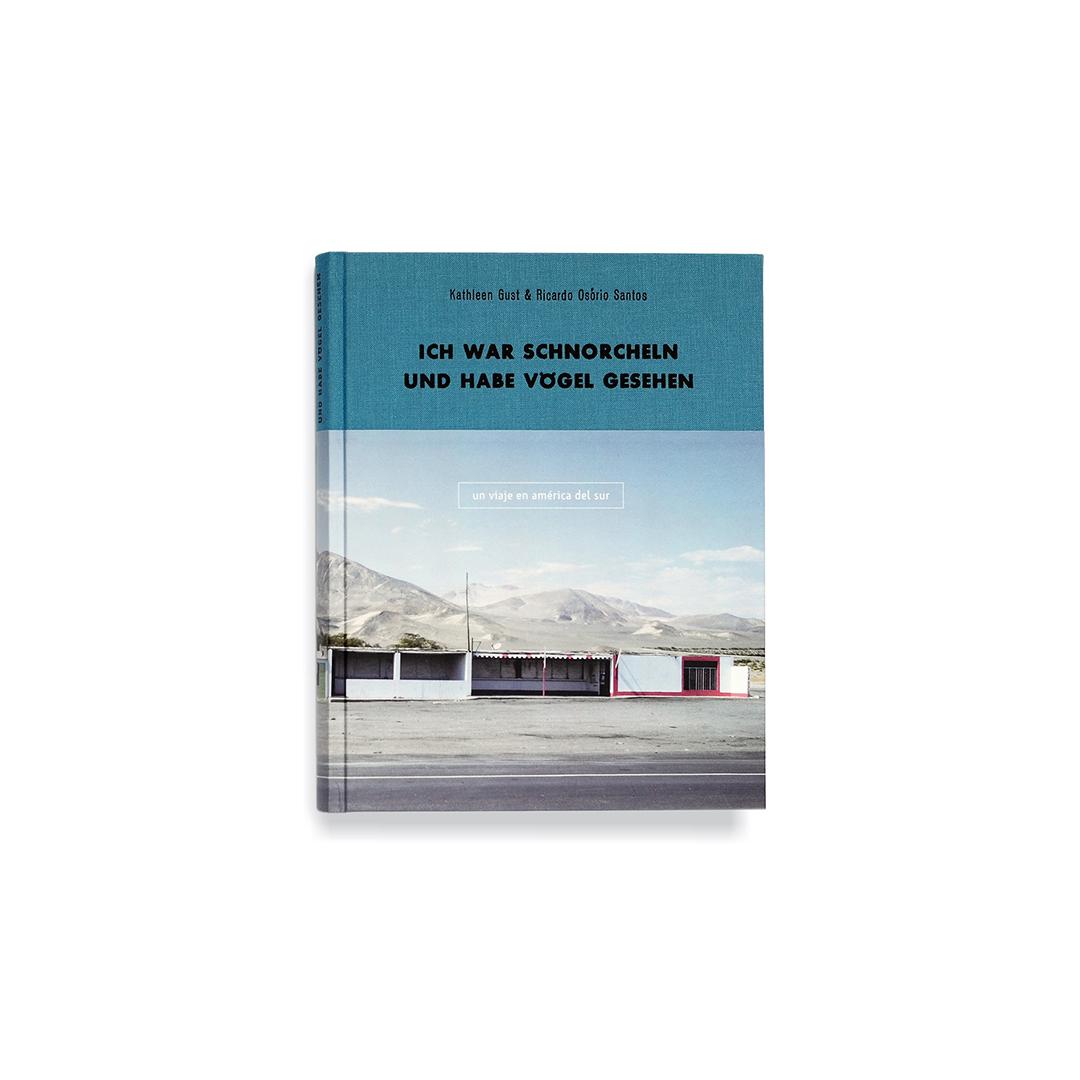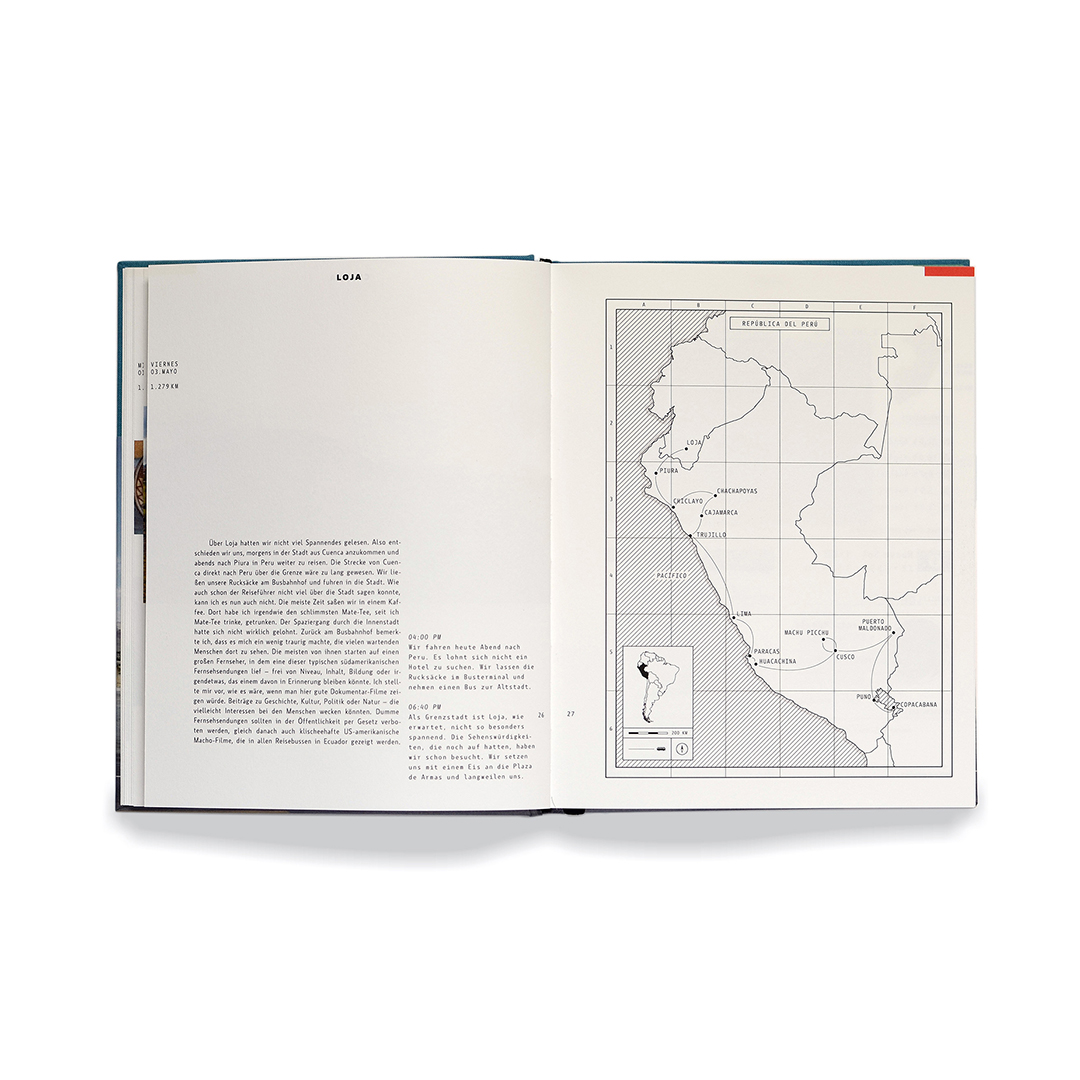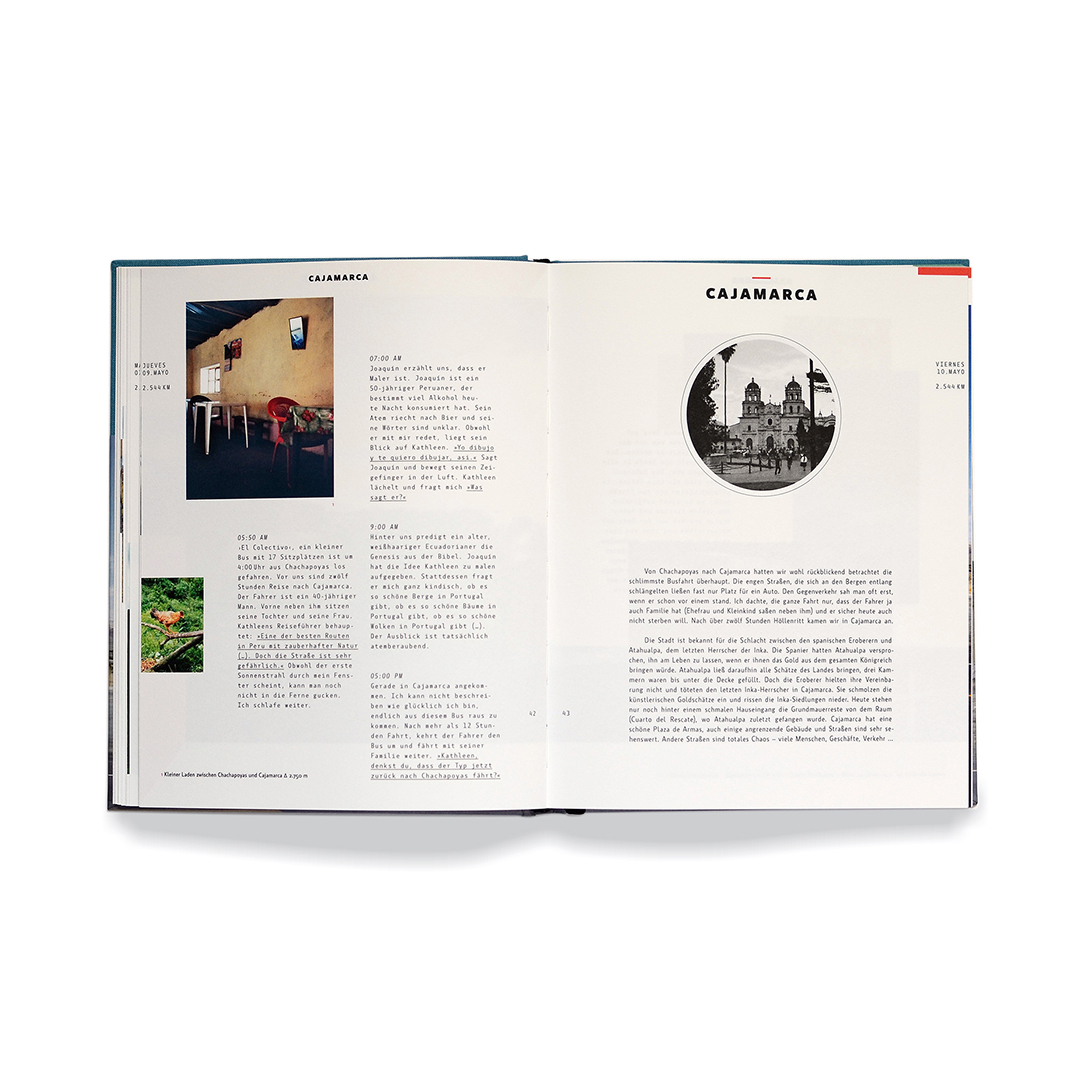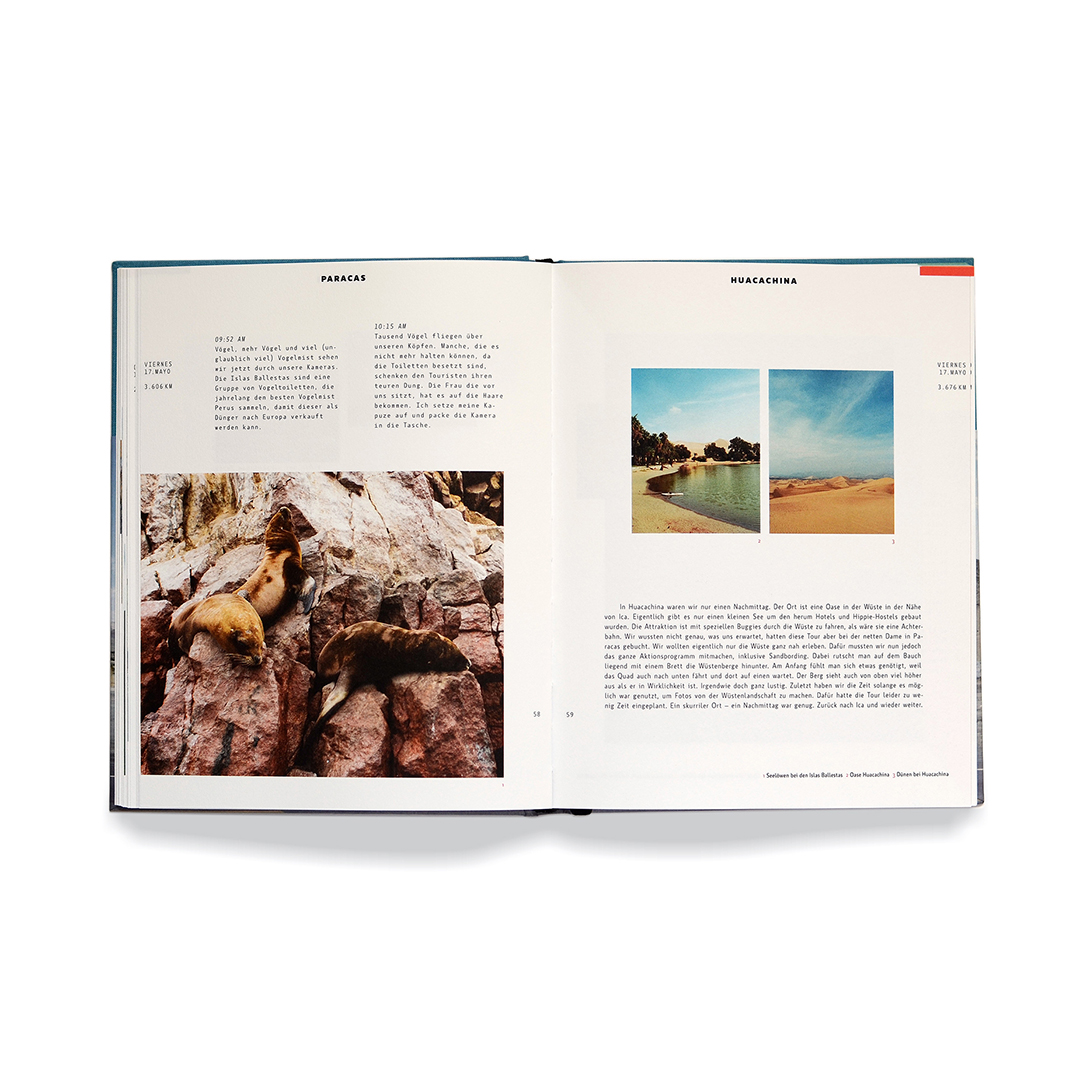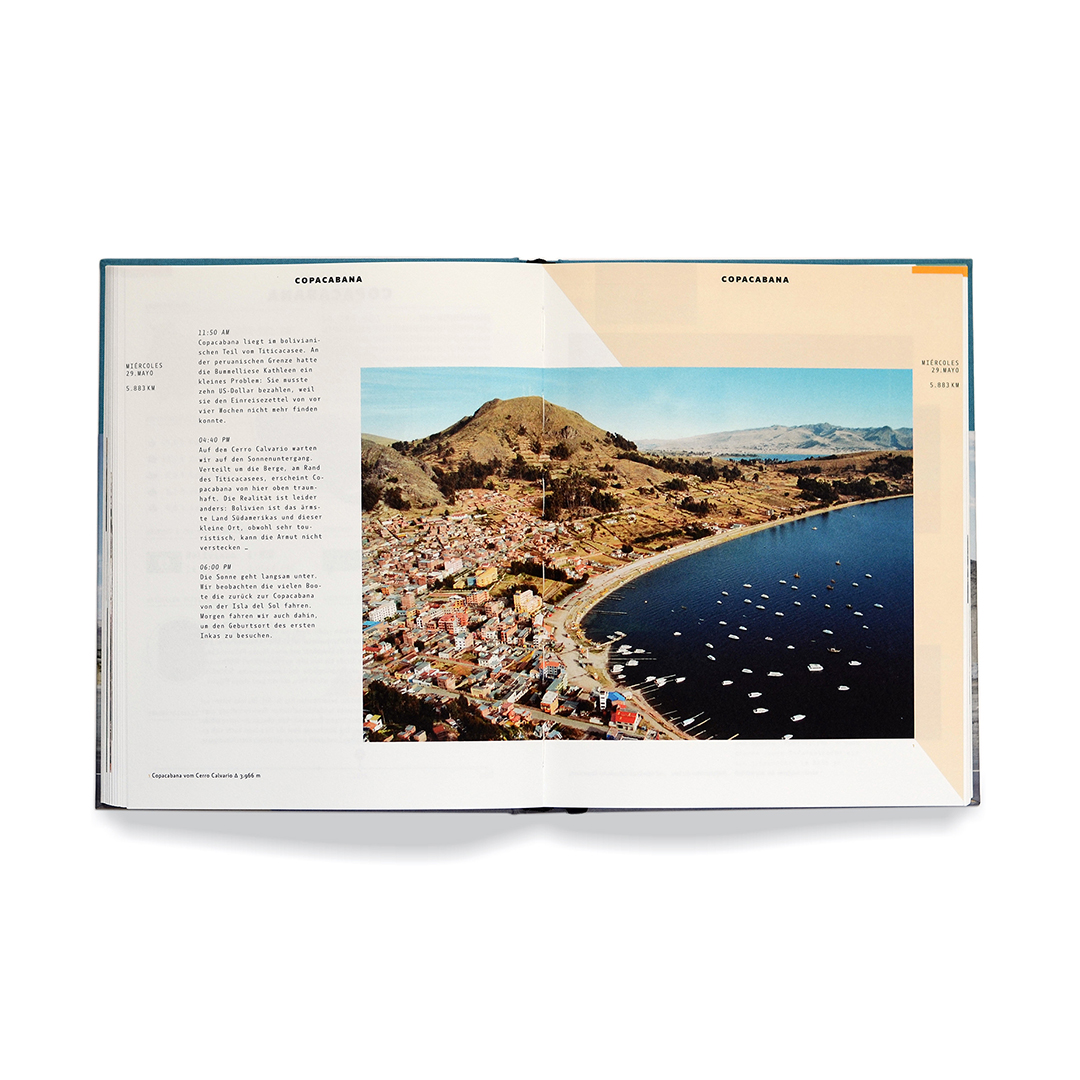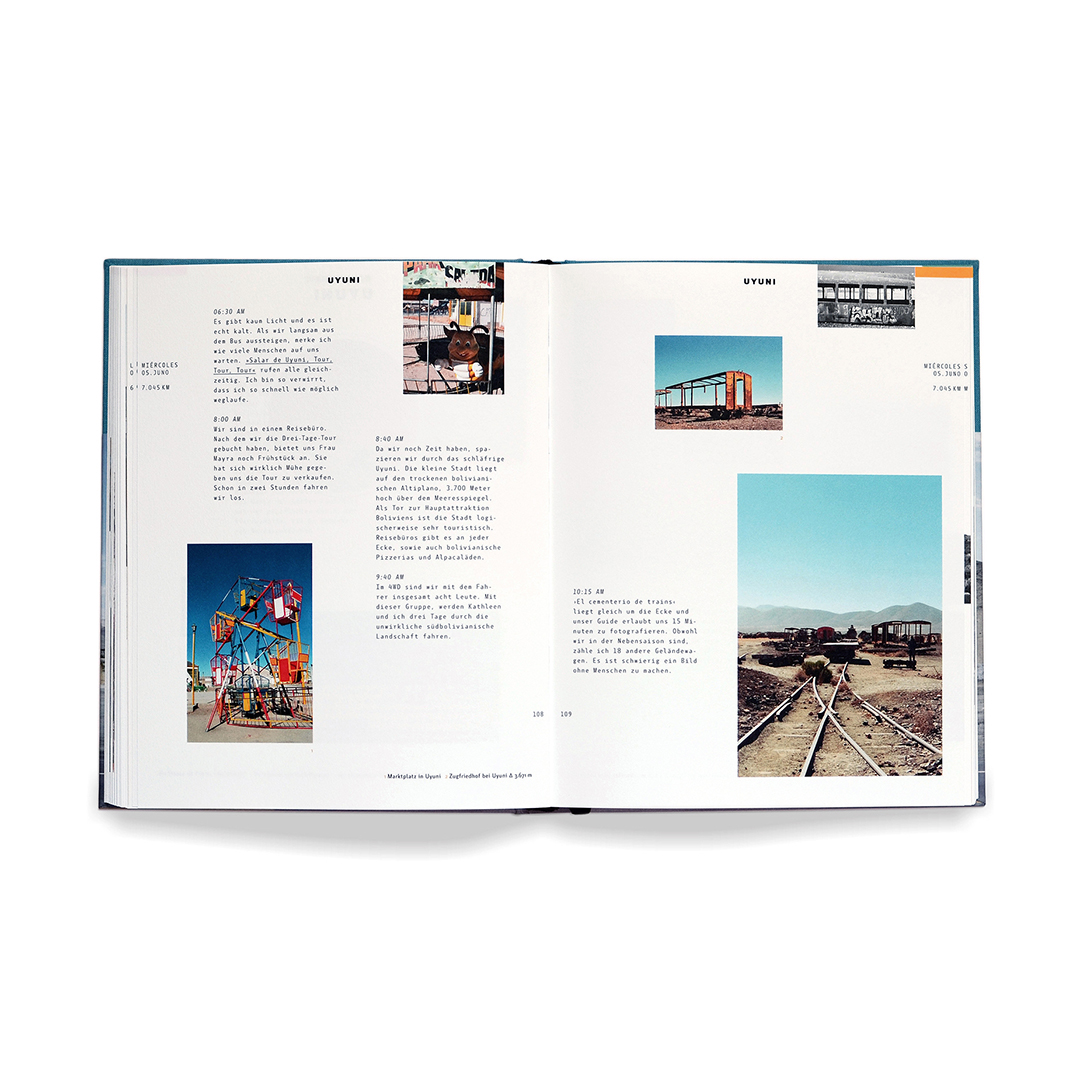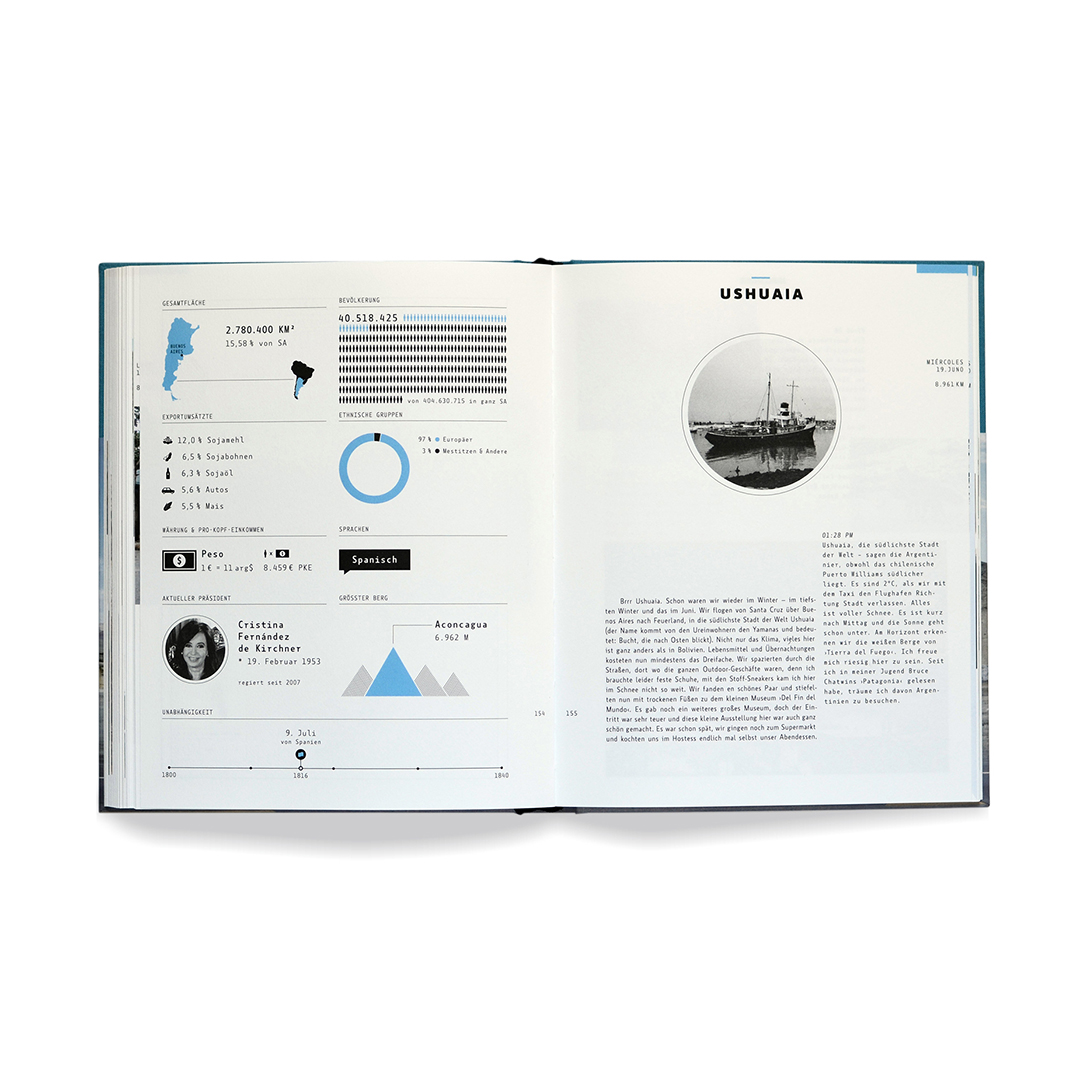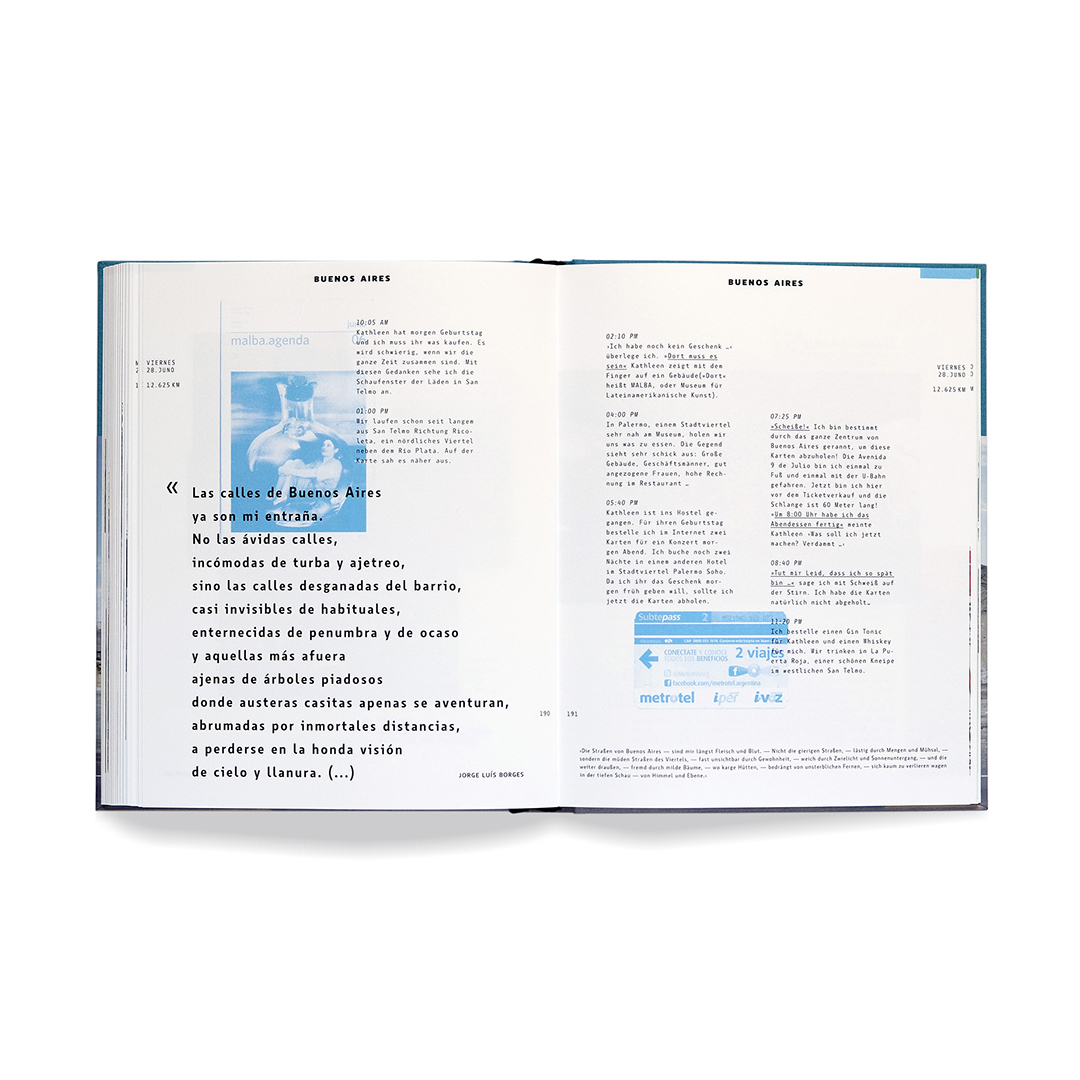 I was snorkling
travel diary
volume: 236 pages
format: 21.6 x 17.1 cm
concept, editorial + photos
A photo diary about a ten week travel through five countries of South America. The intention of the book is to convey the reader an authentic impression of country, nature, and people.
El Alto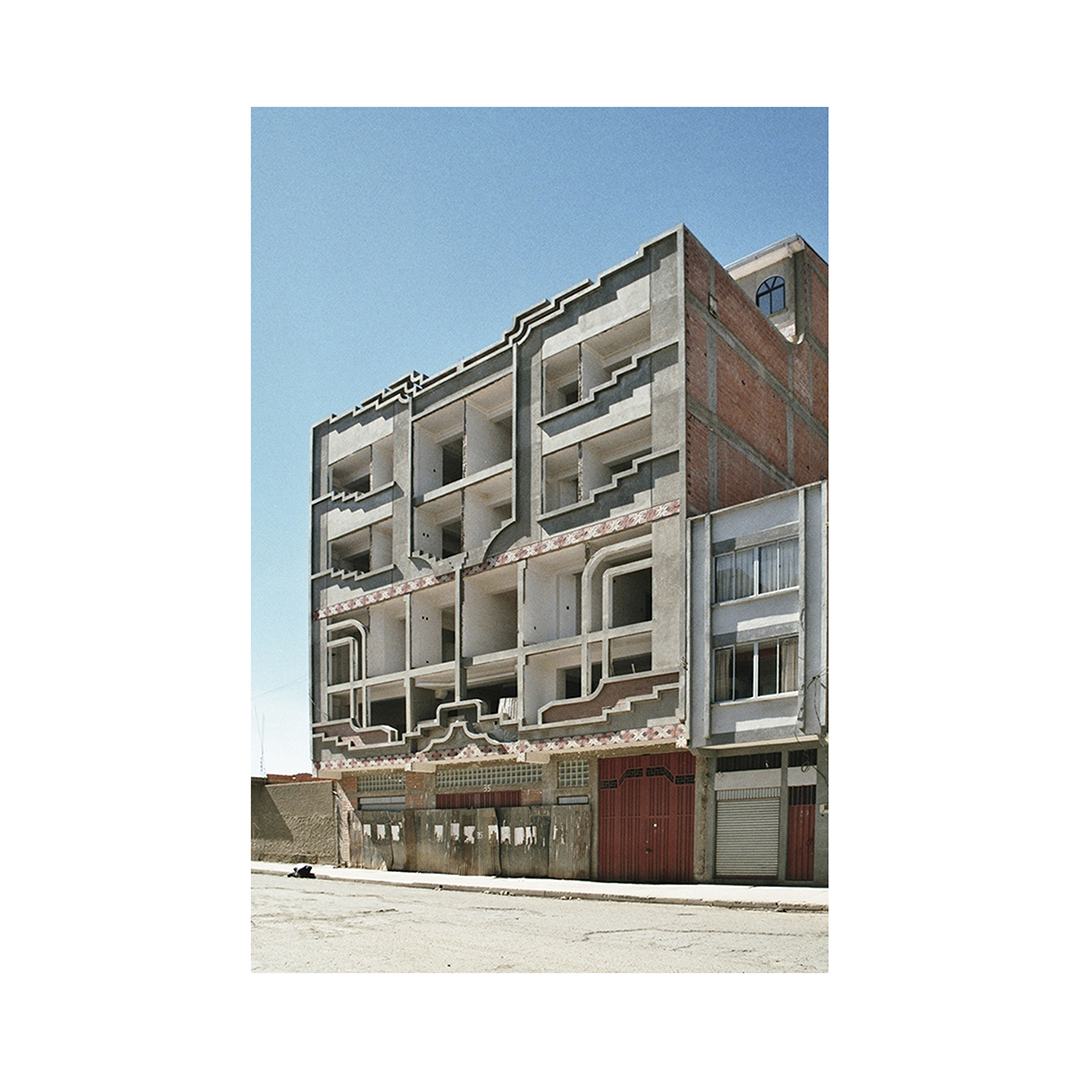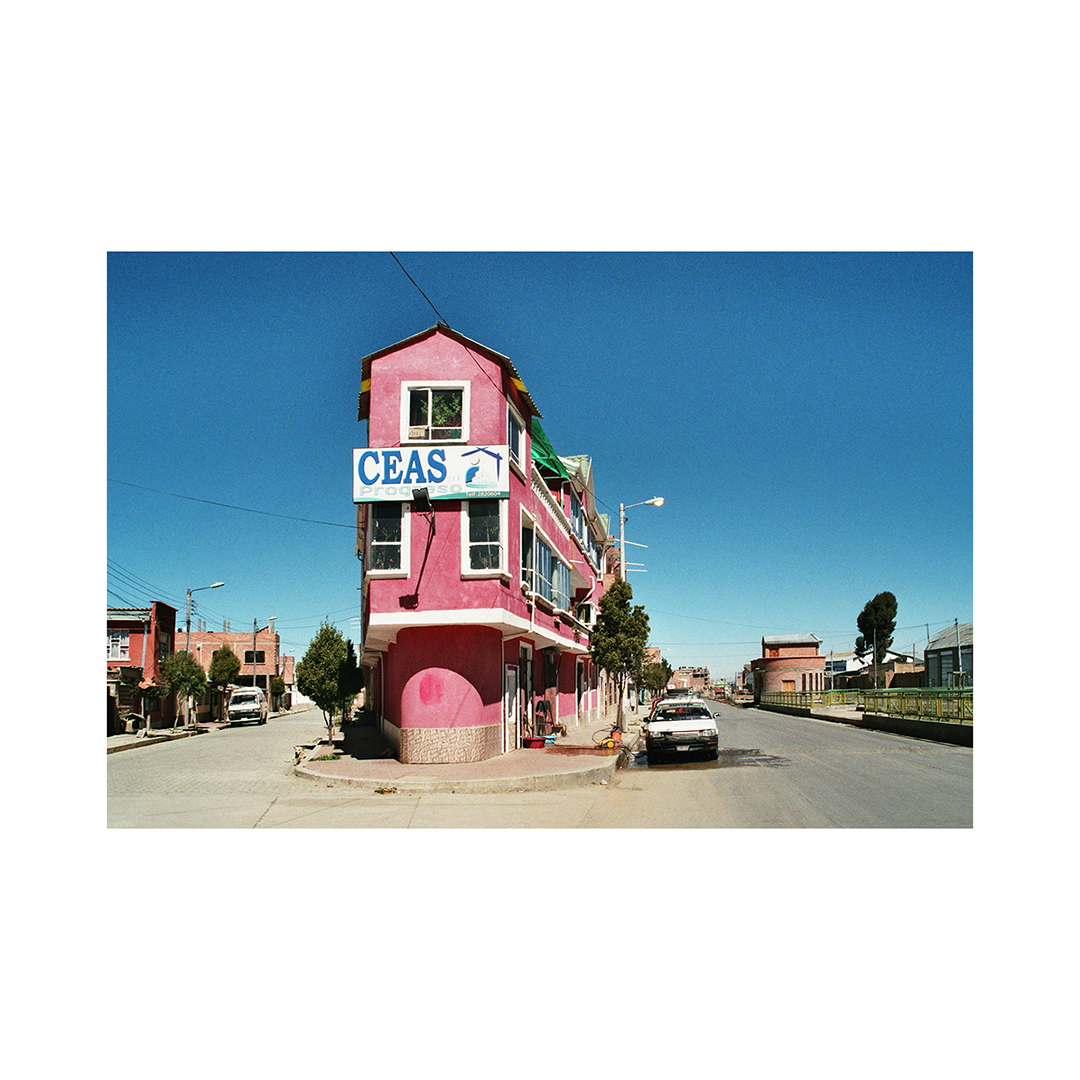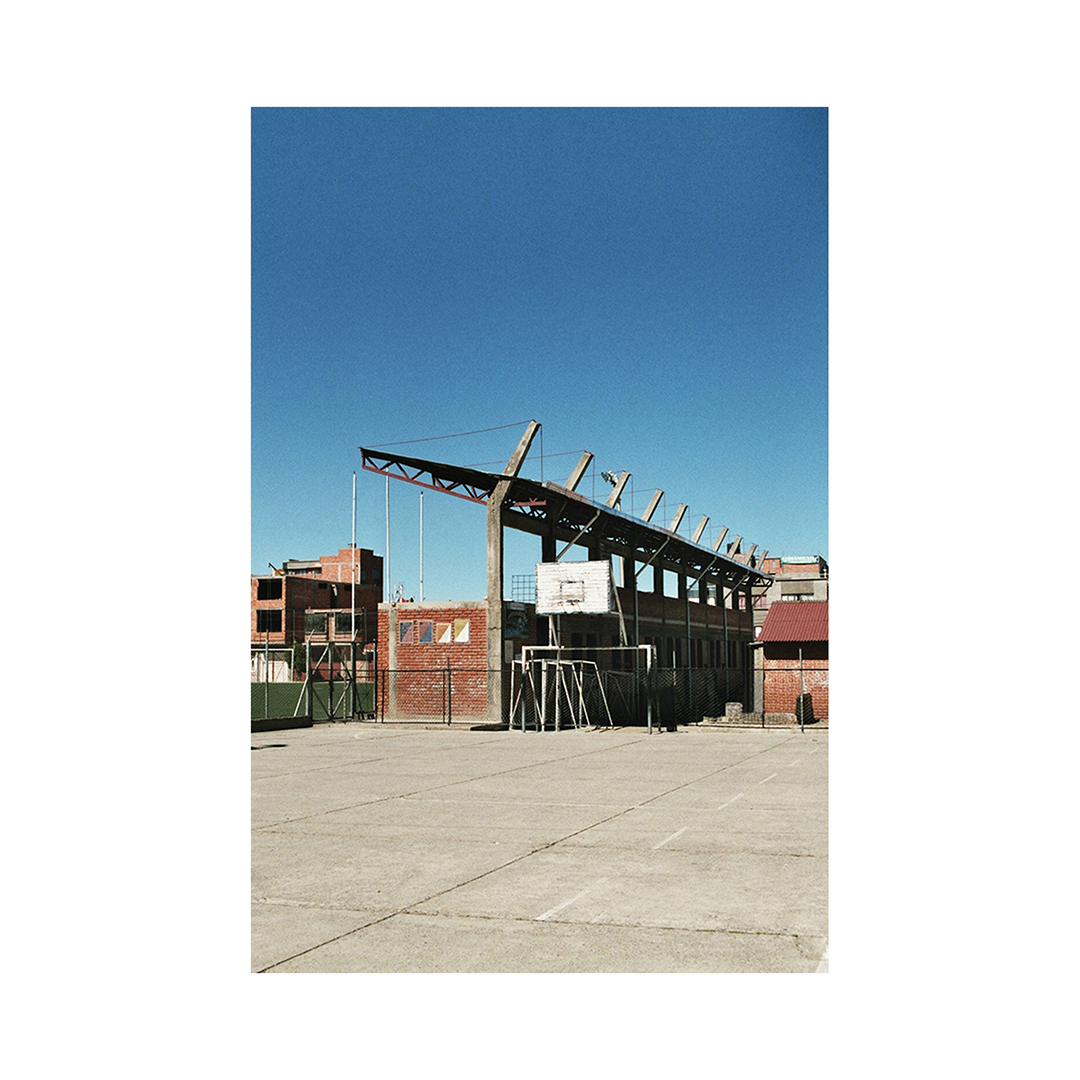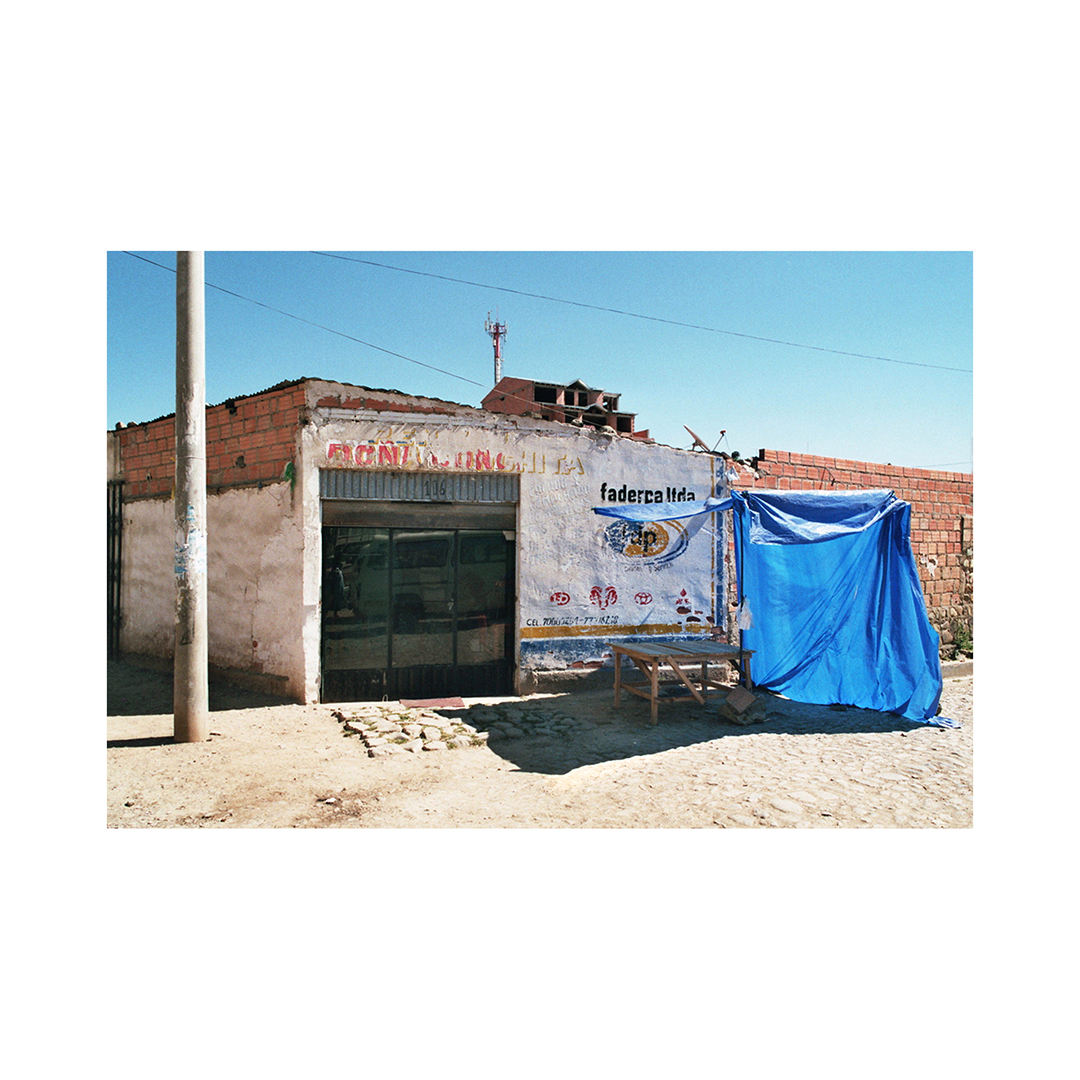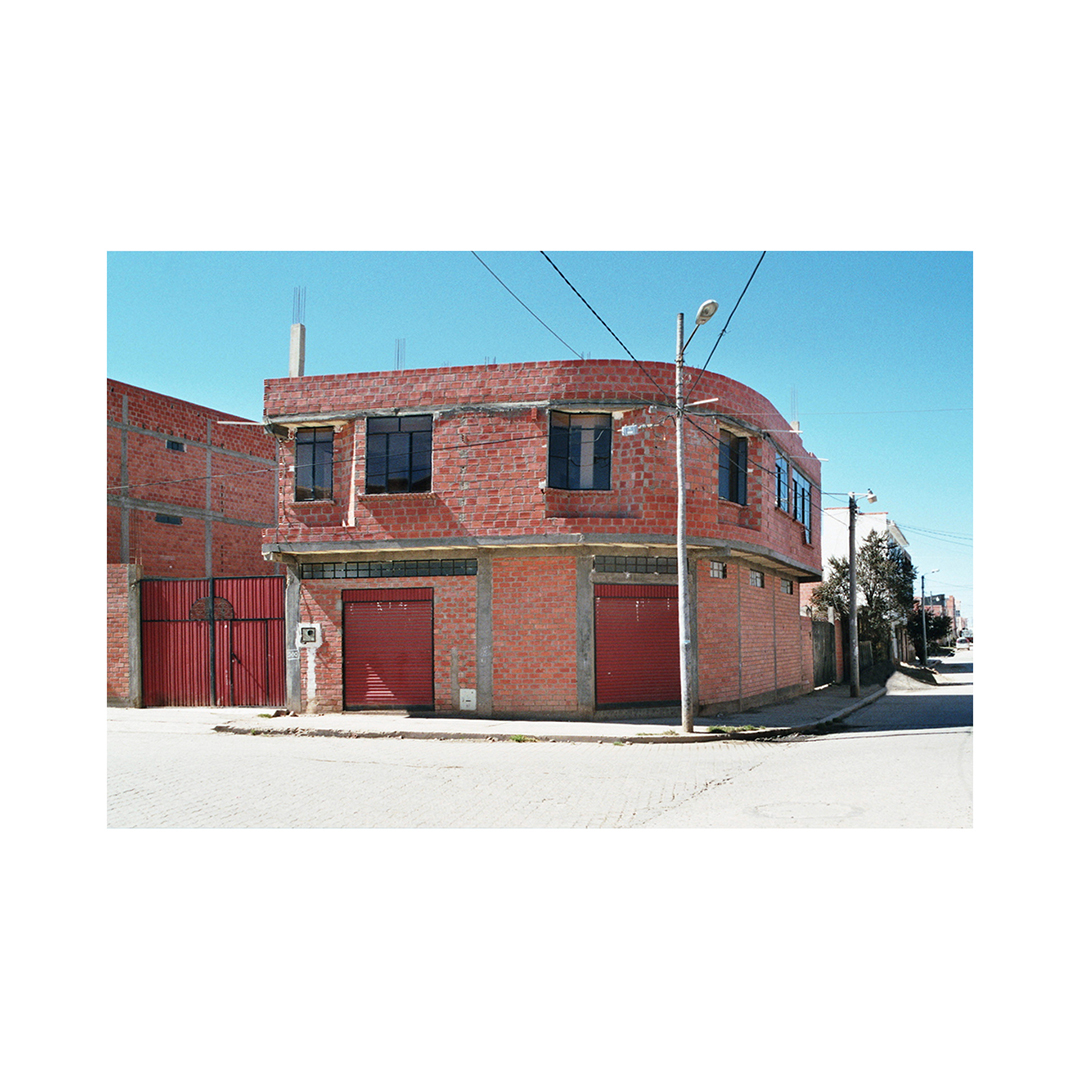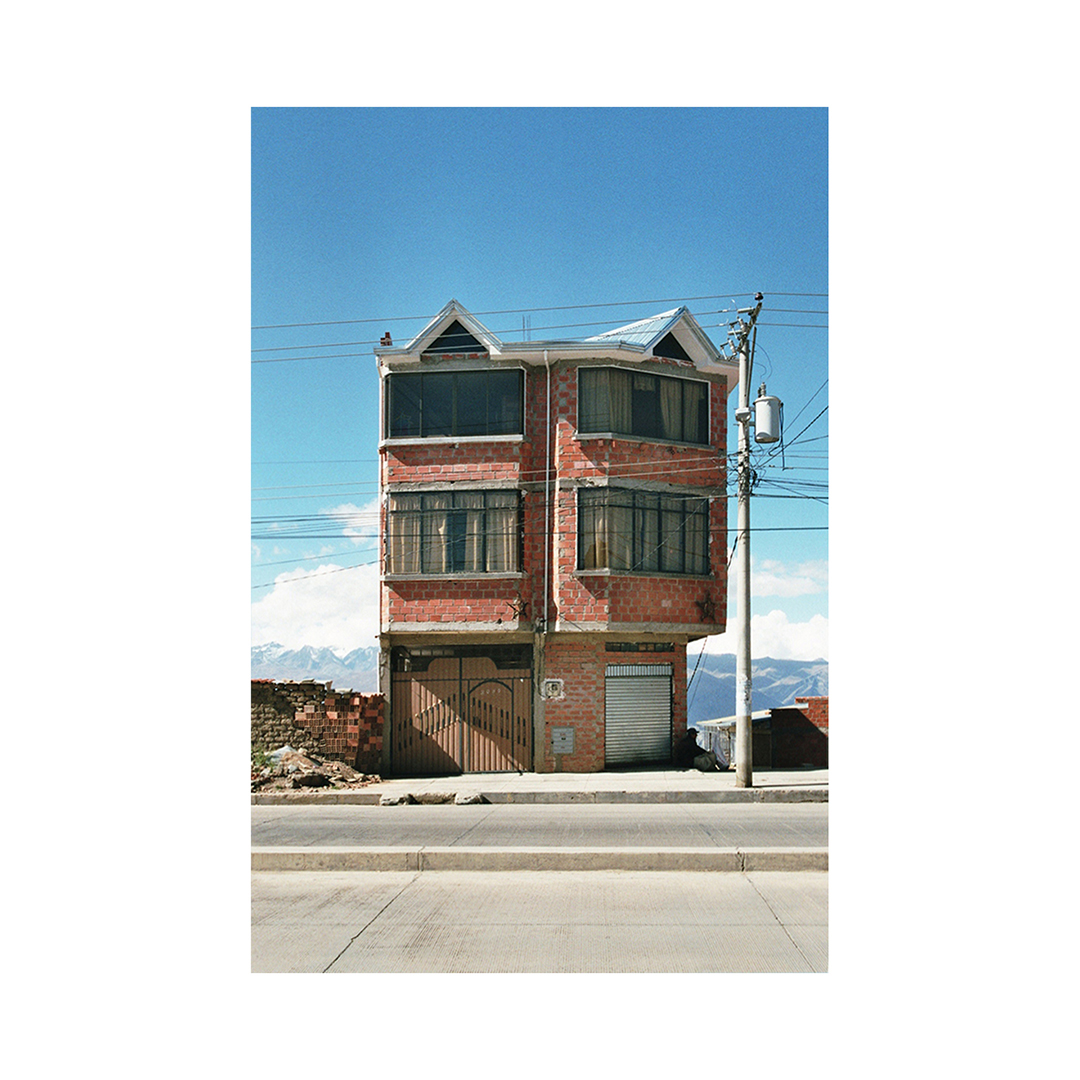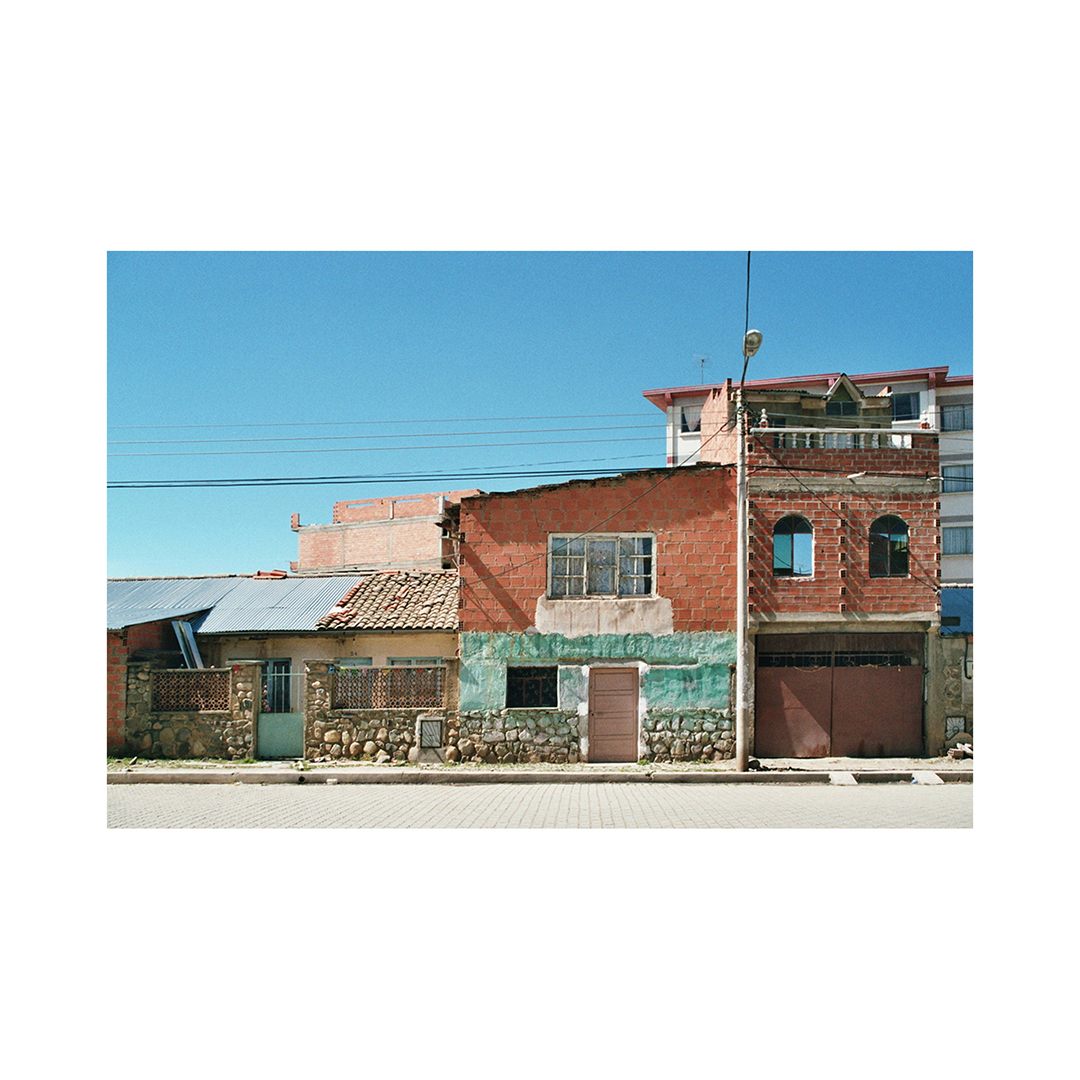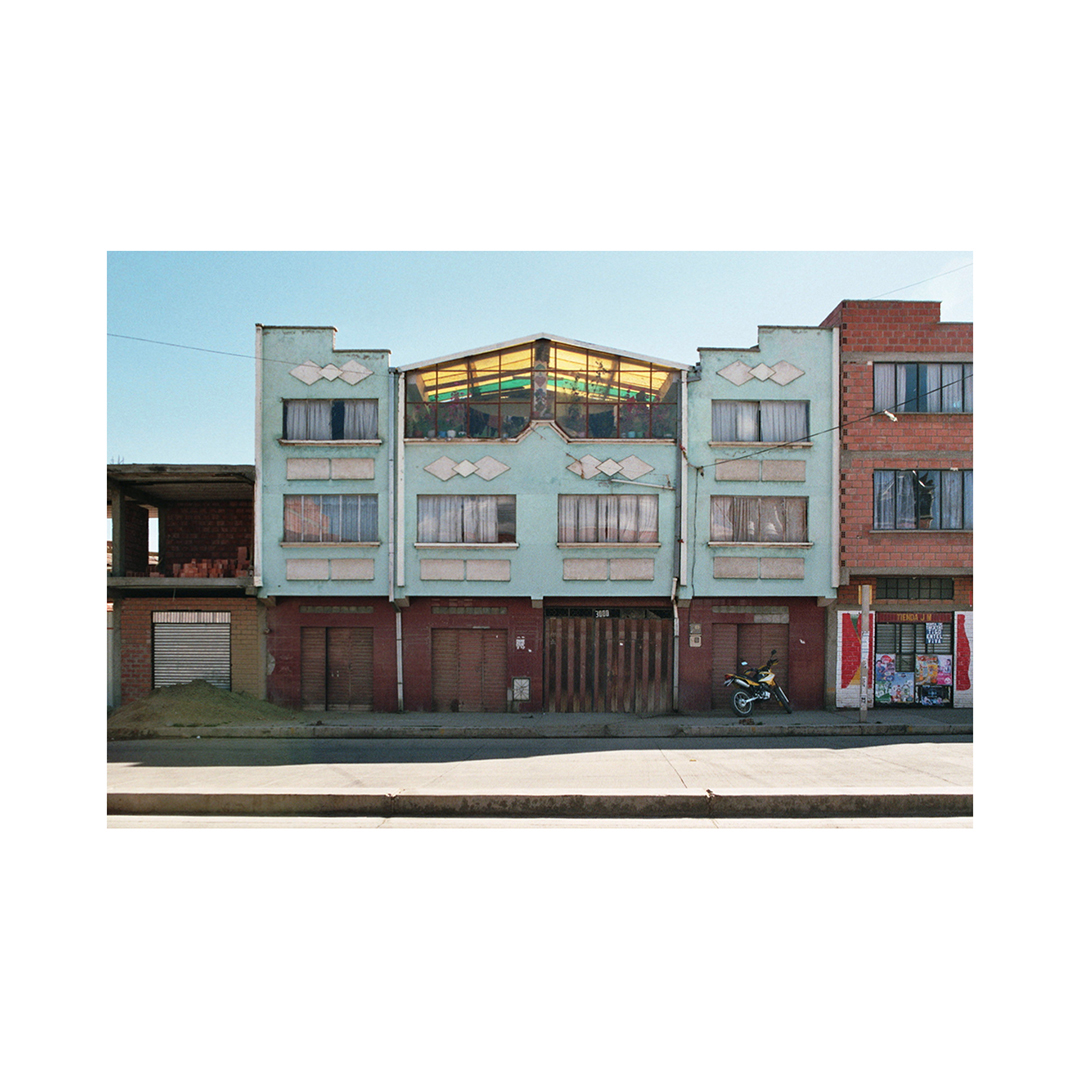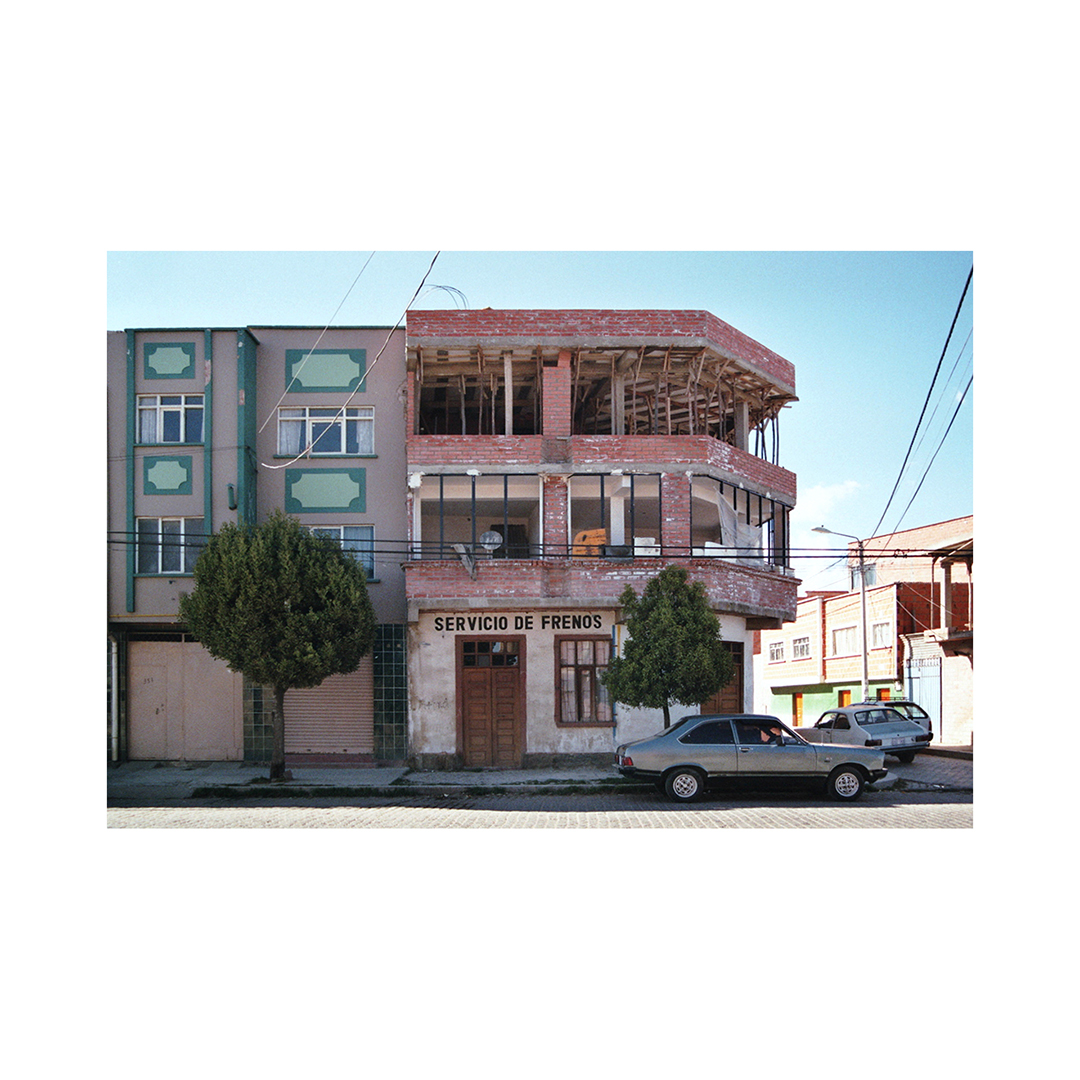 El Alto
architecture photography
selection
El Alto, located adjacent to La Paz is the second-largest city in Bolivia and the highest major metropolis in the world. When you enter the quiet empty city by day, the surreal architecture which is  influenced by the aymara culture is immediately visible.
Greenpeace flyer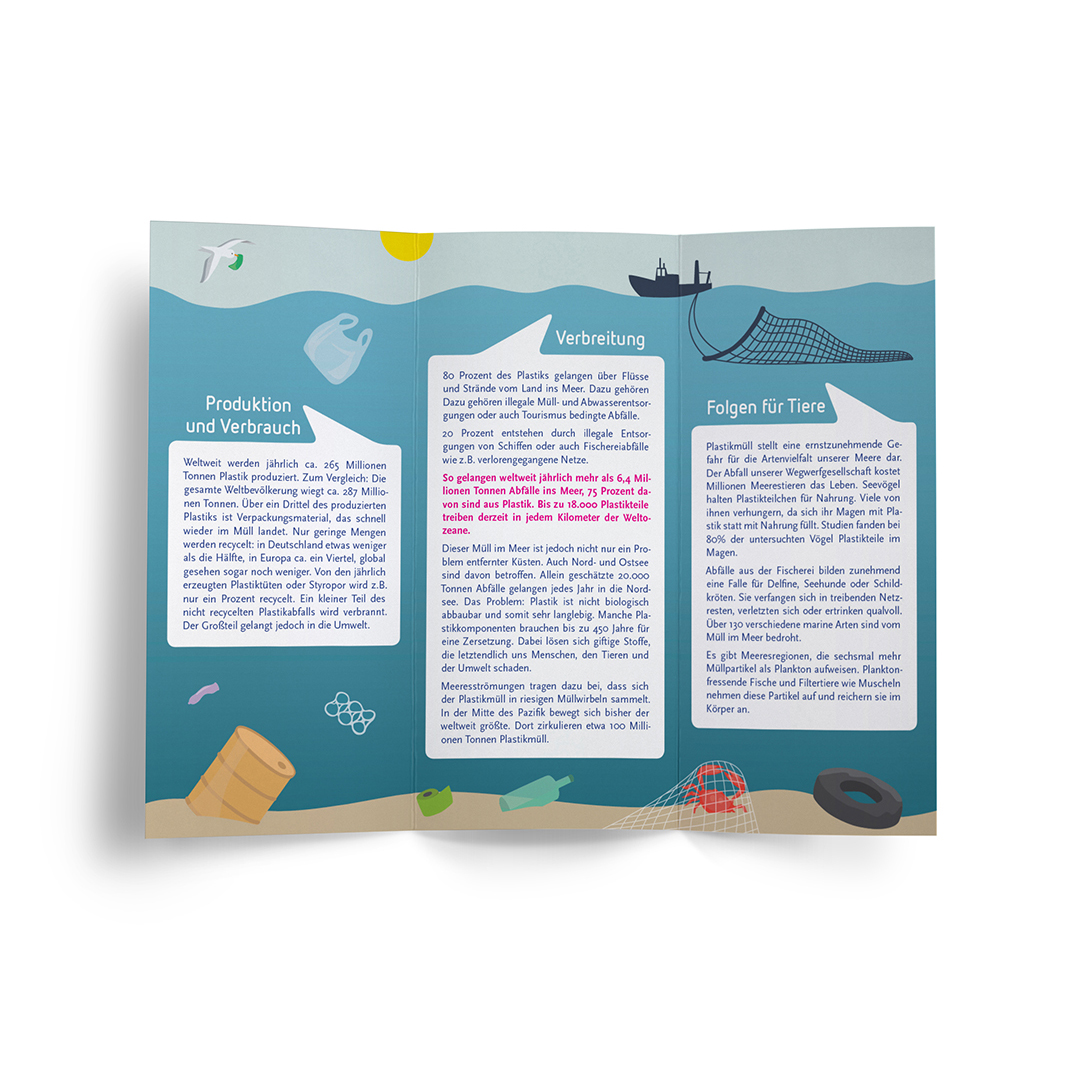 Greenpeace flyer
information flyer
volume: 2 pages
format: A4, folded
content: Greenpeace Berlin
illustration + layout
Our oceans are increasingly threatened by the plasic waste – this is a well known fact today. Greenpeace Berlin shows in this flyer reasons, distribution, consequences for humans, nature and animals and how we should act against it.
F31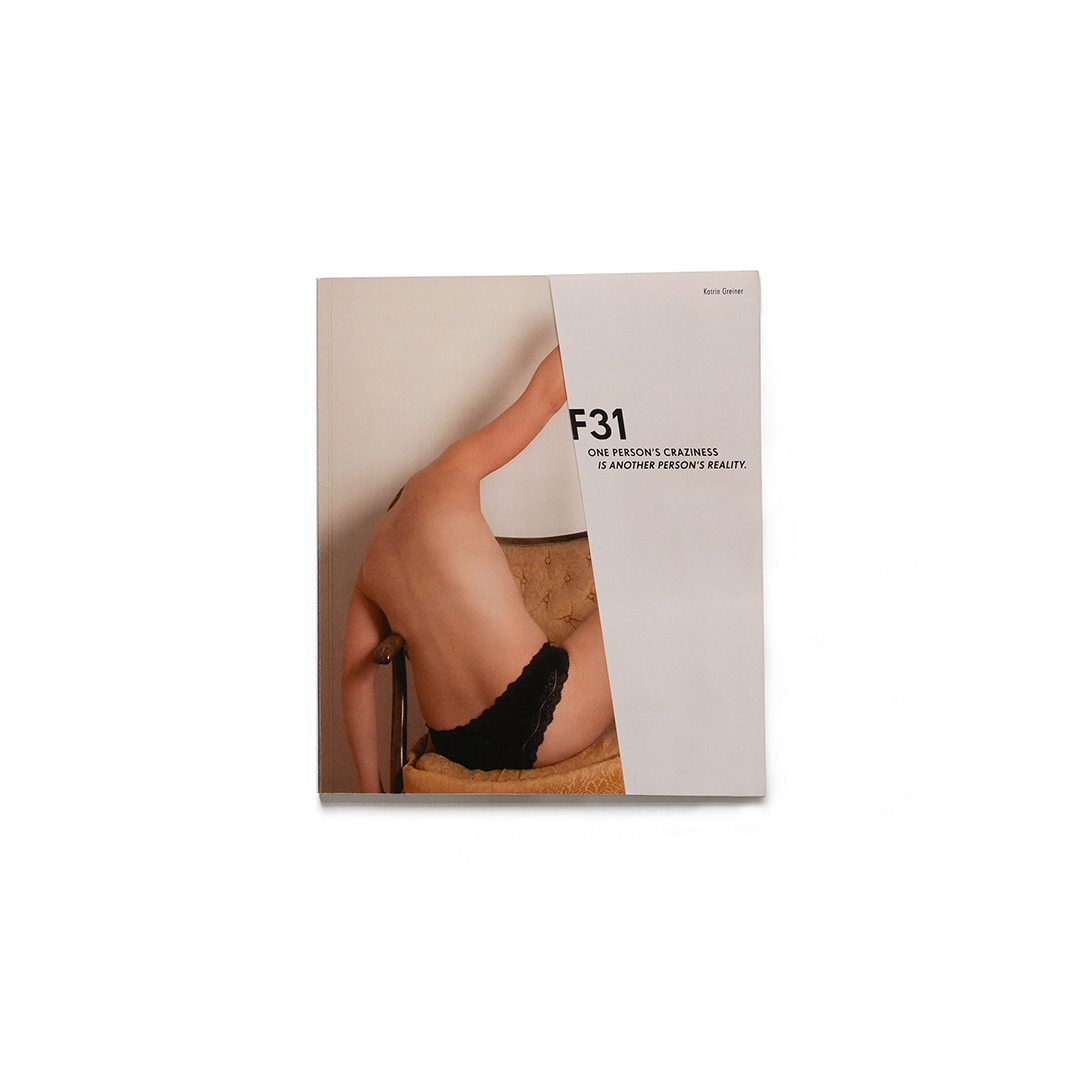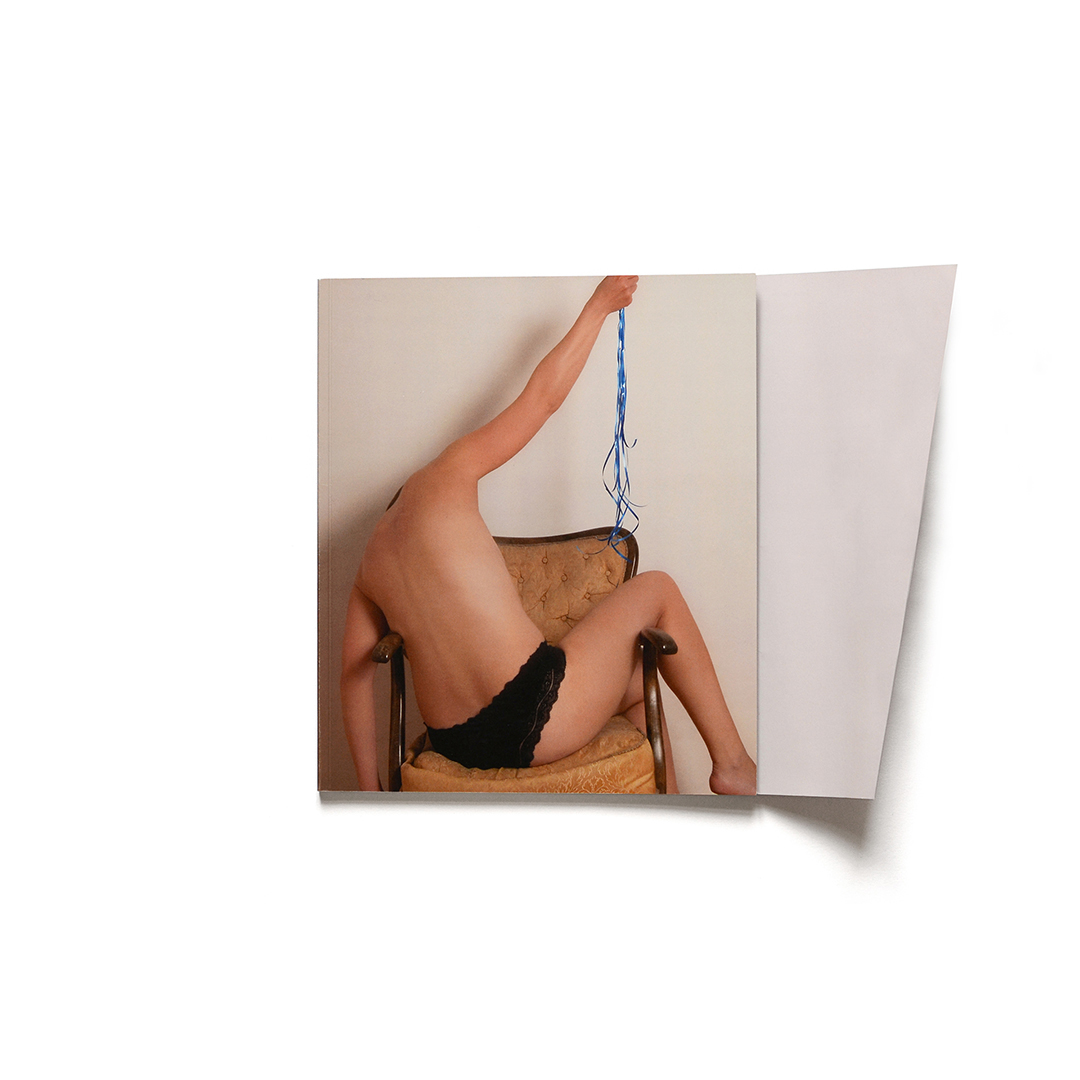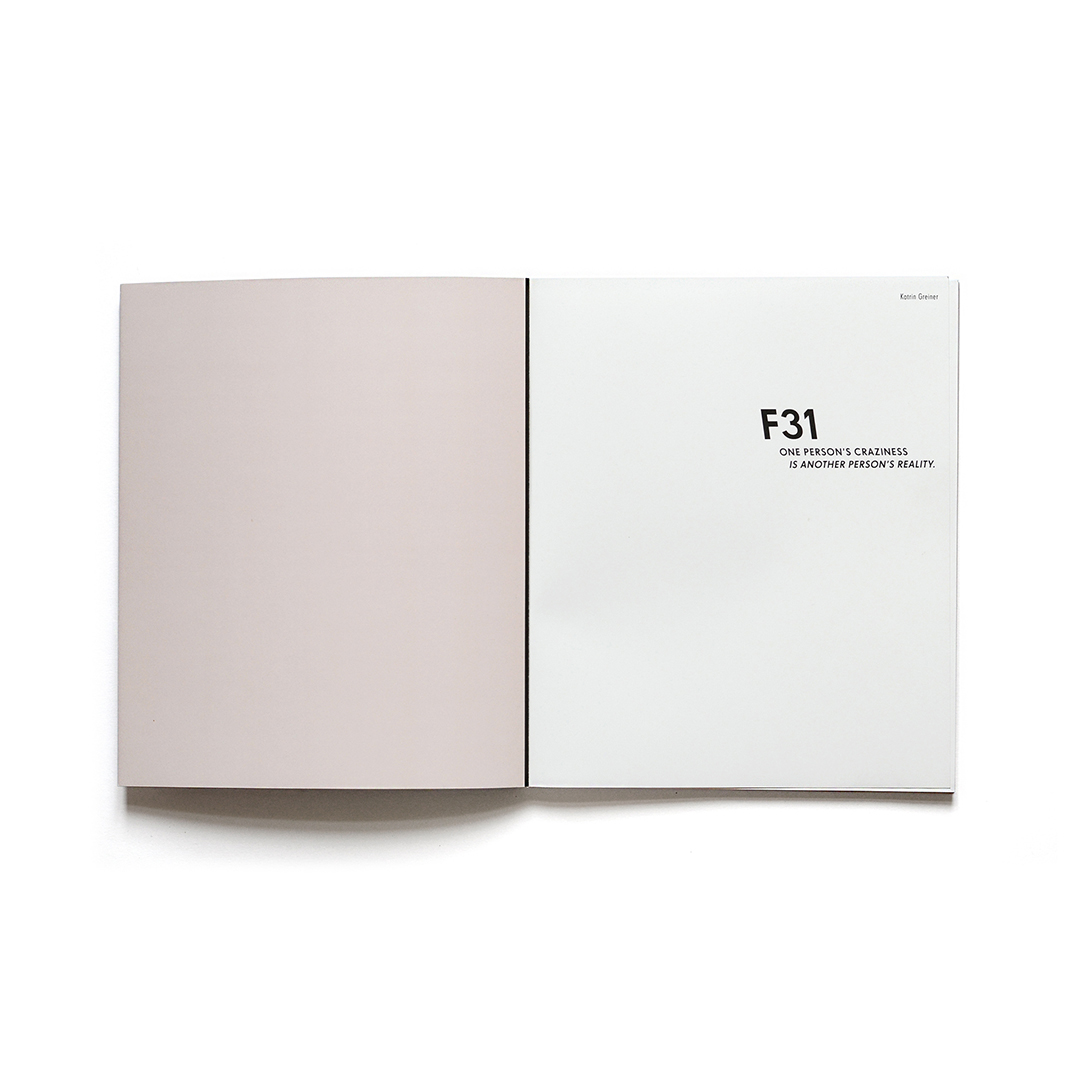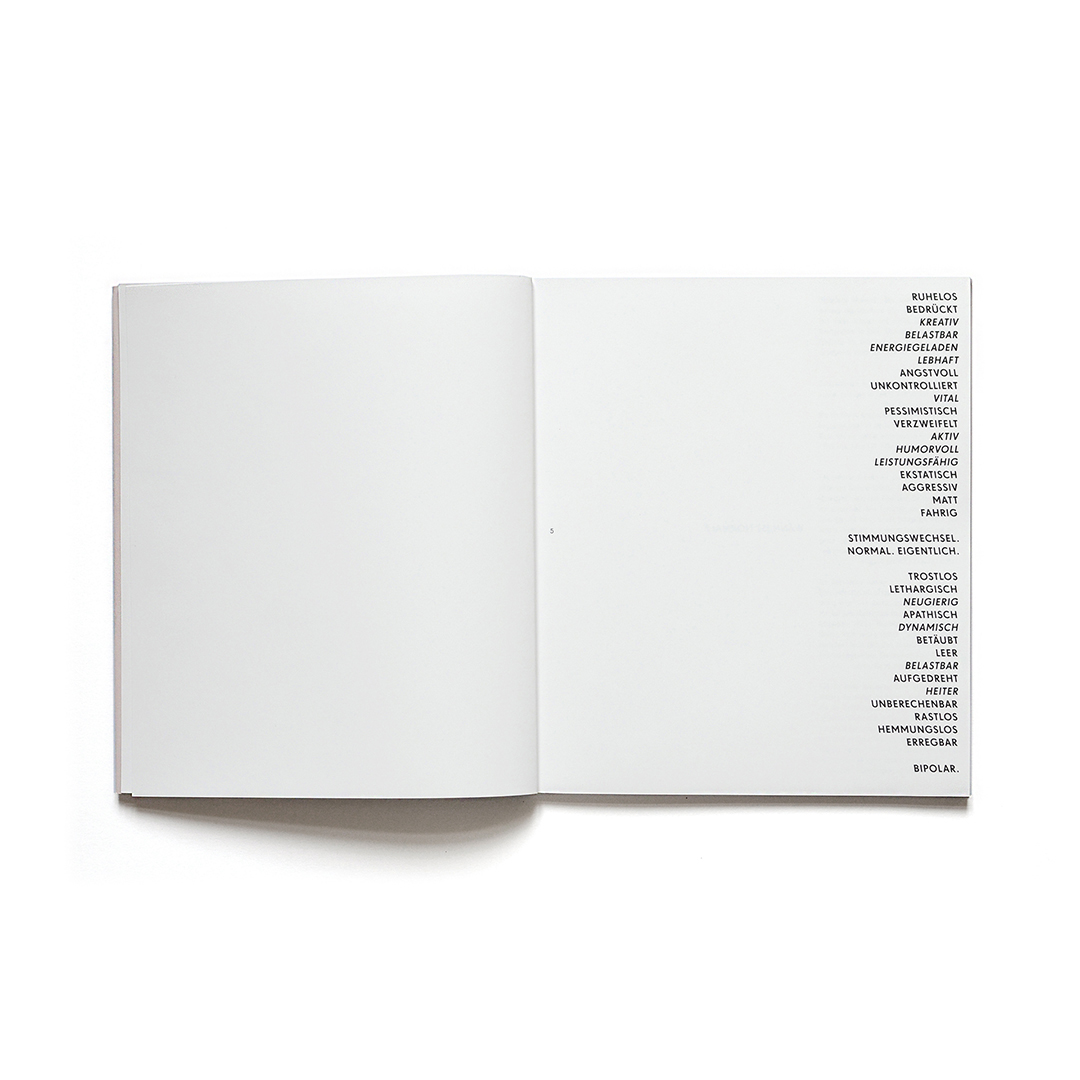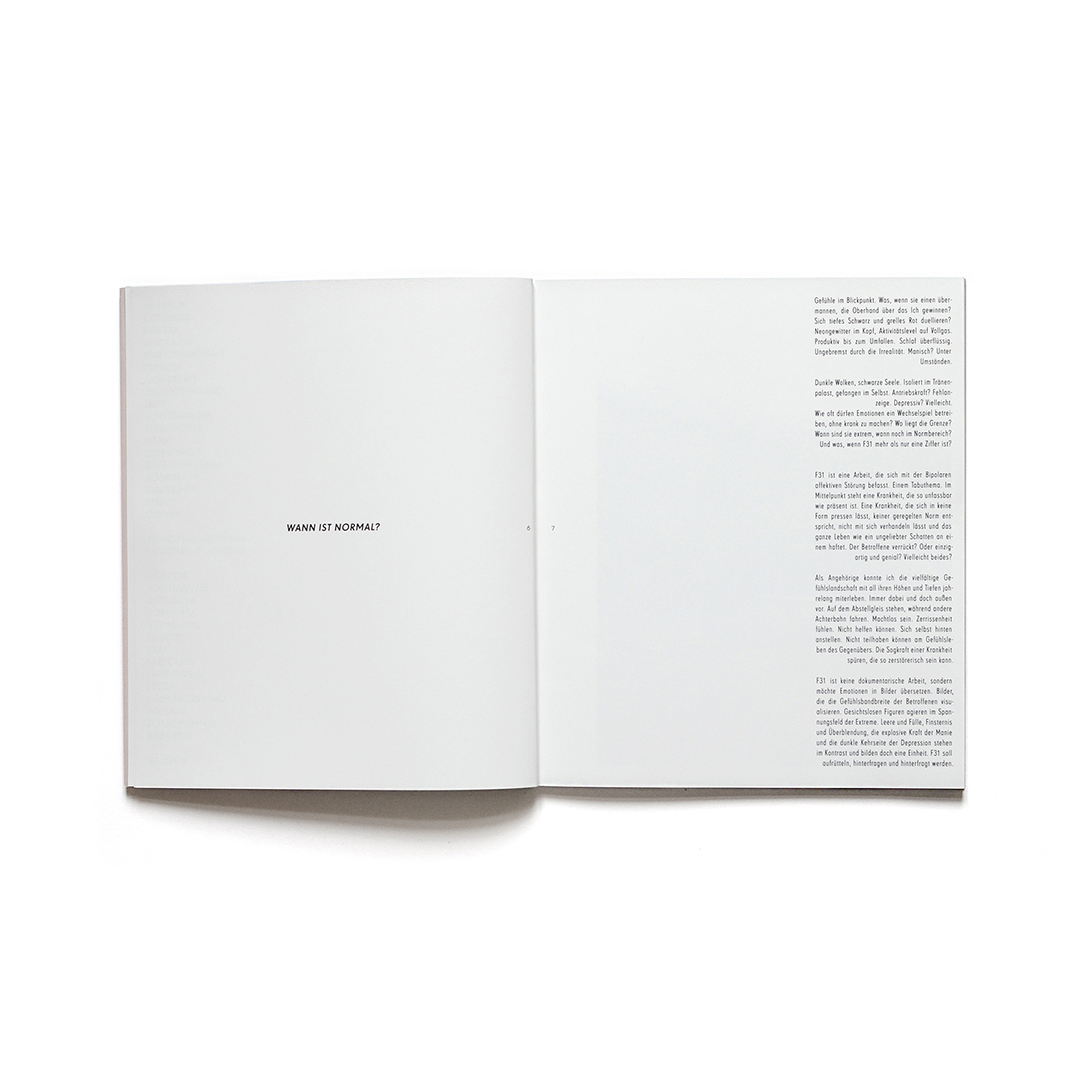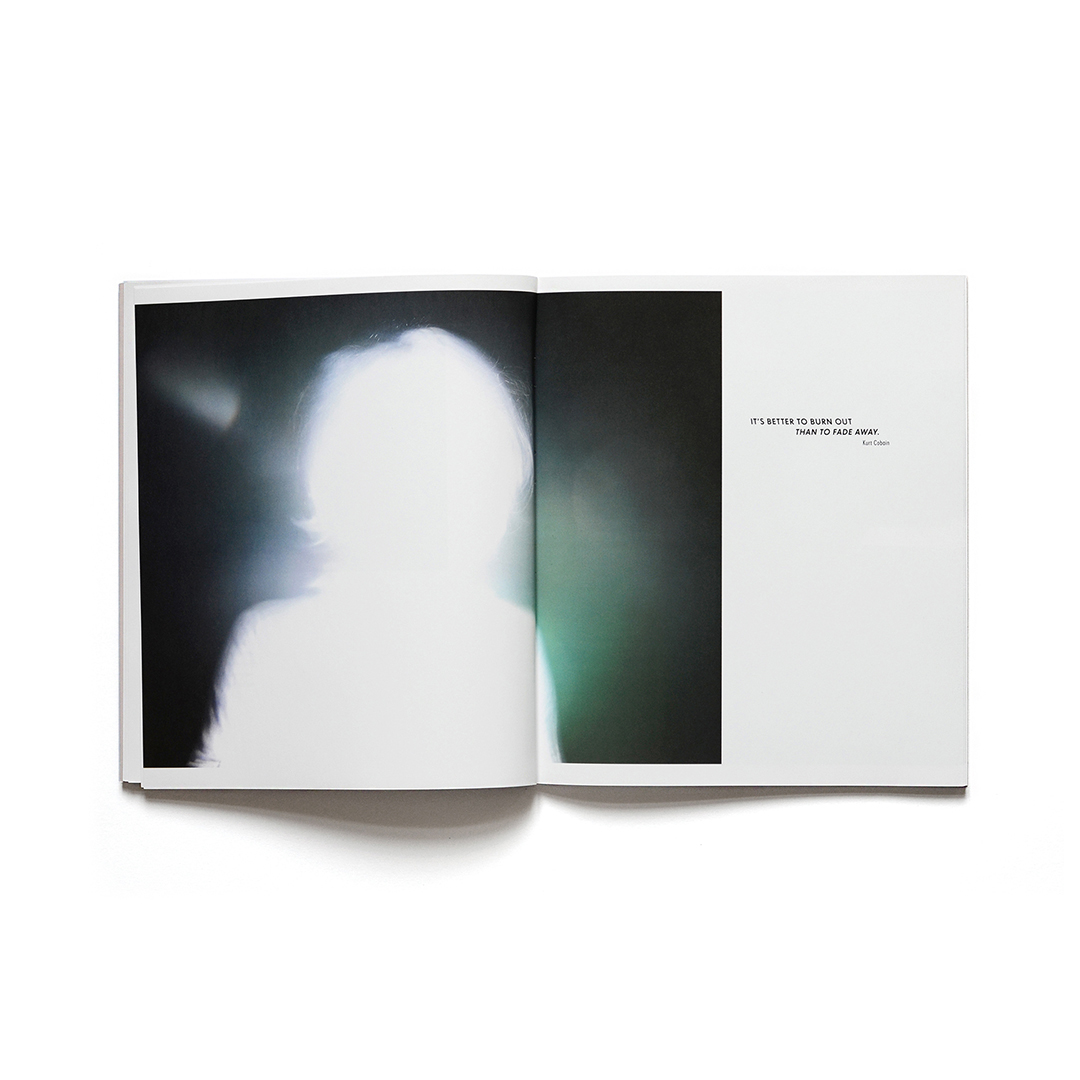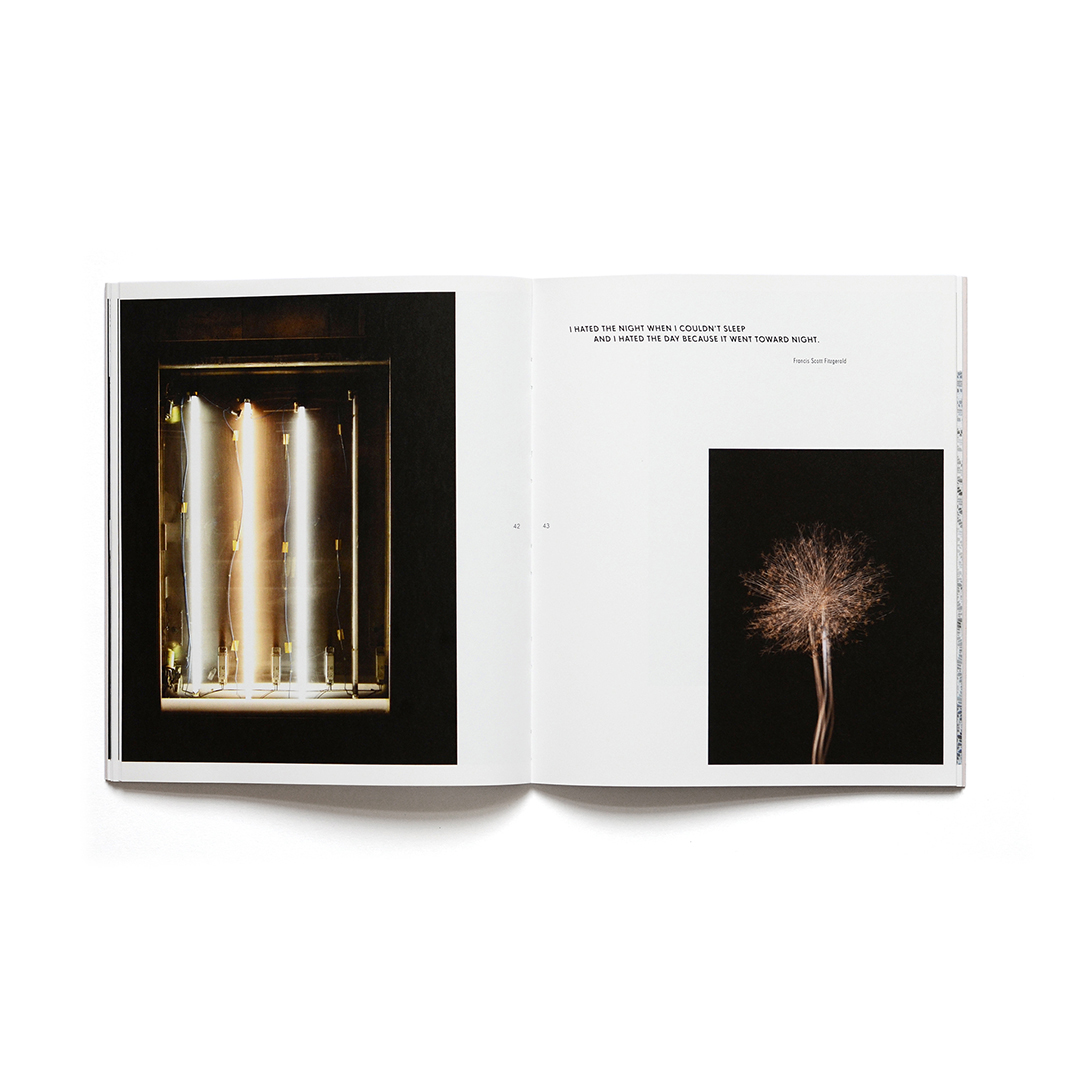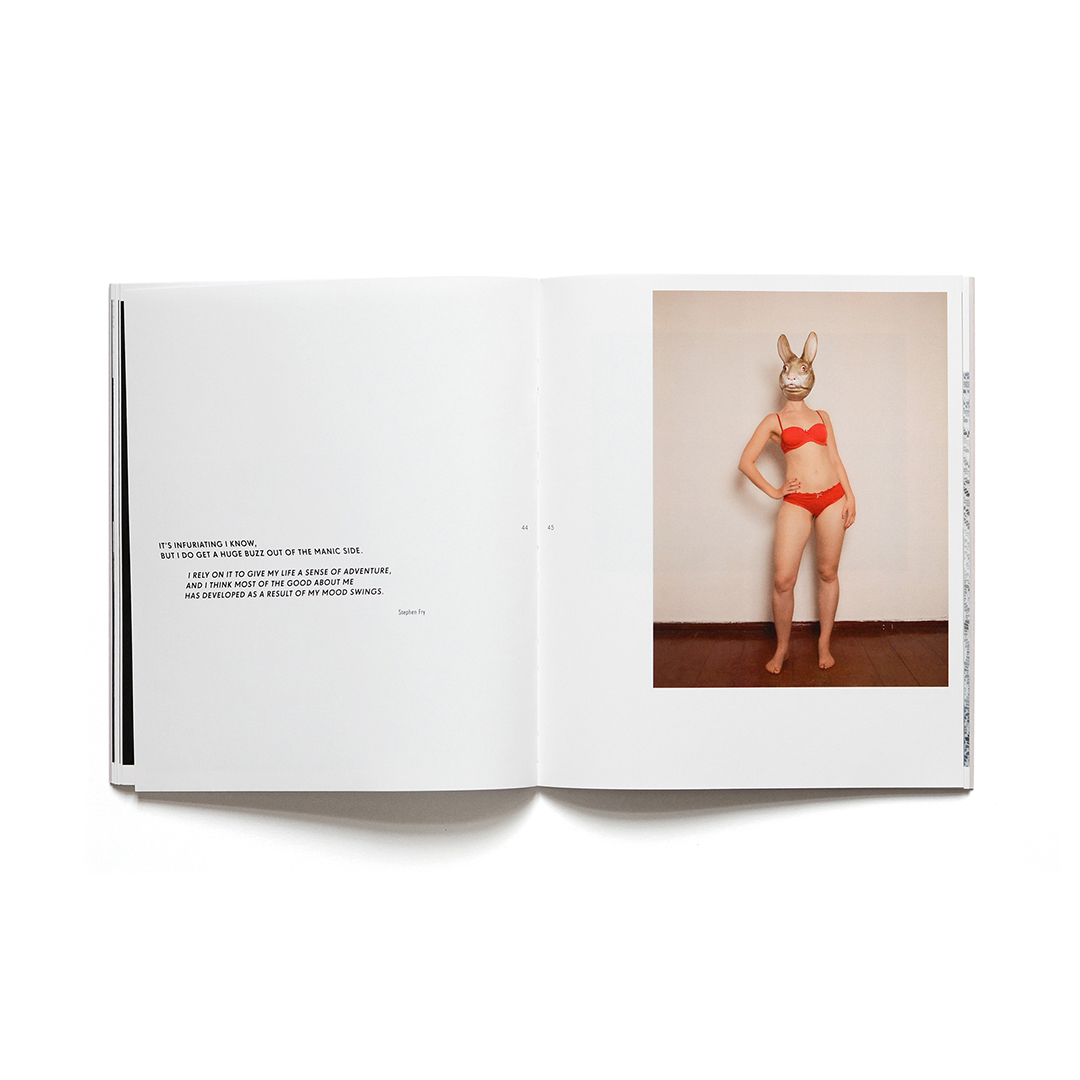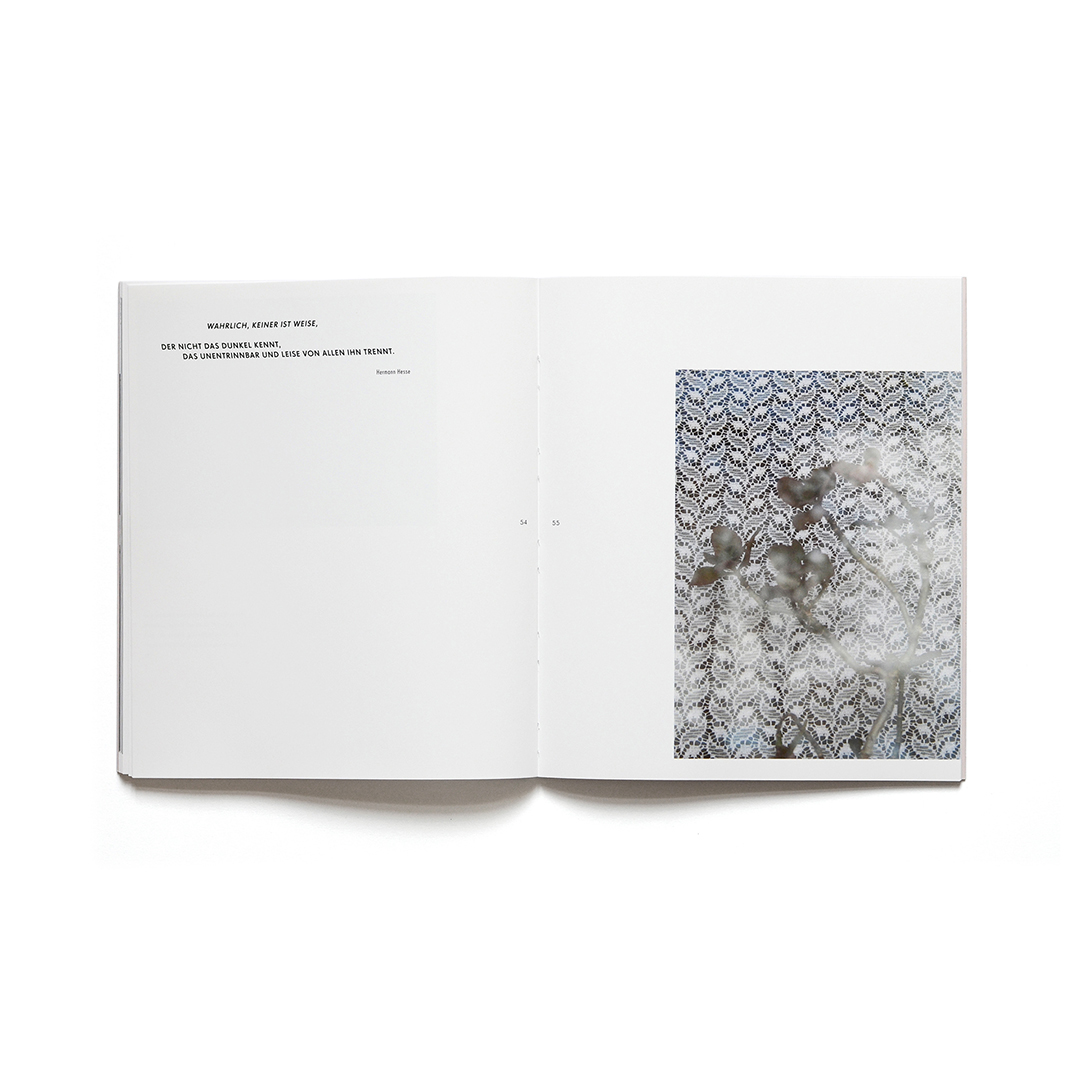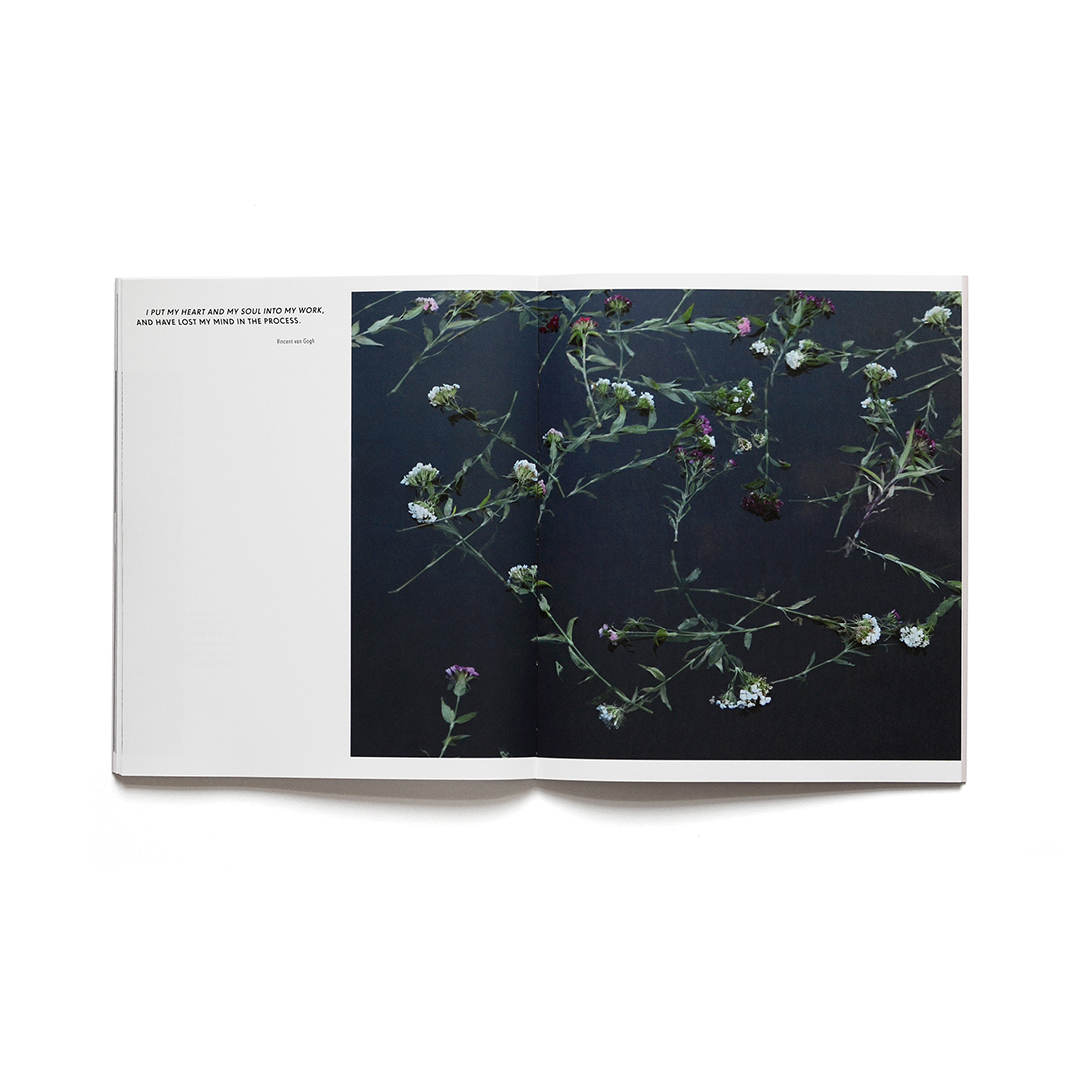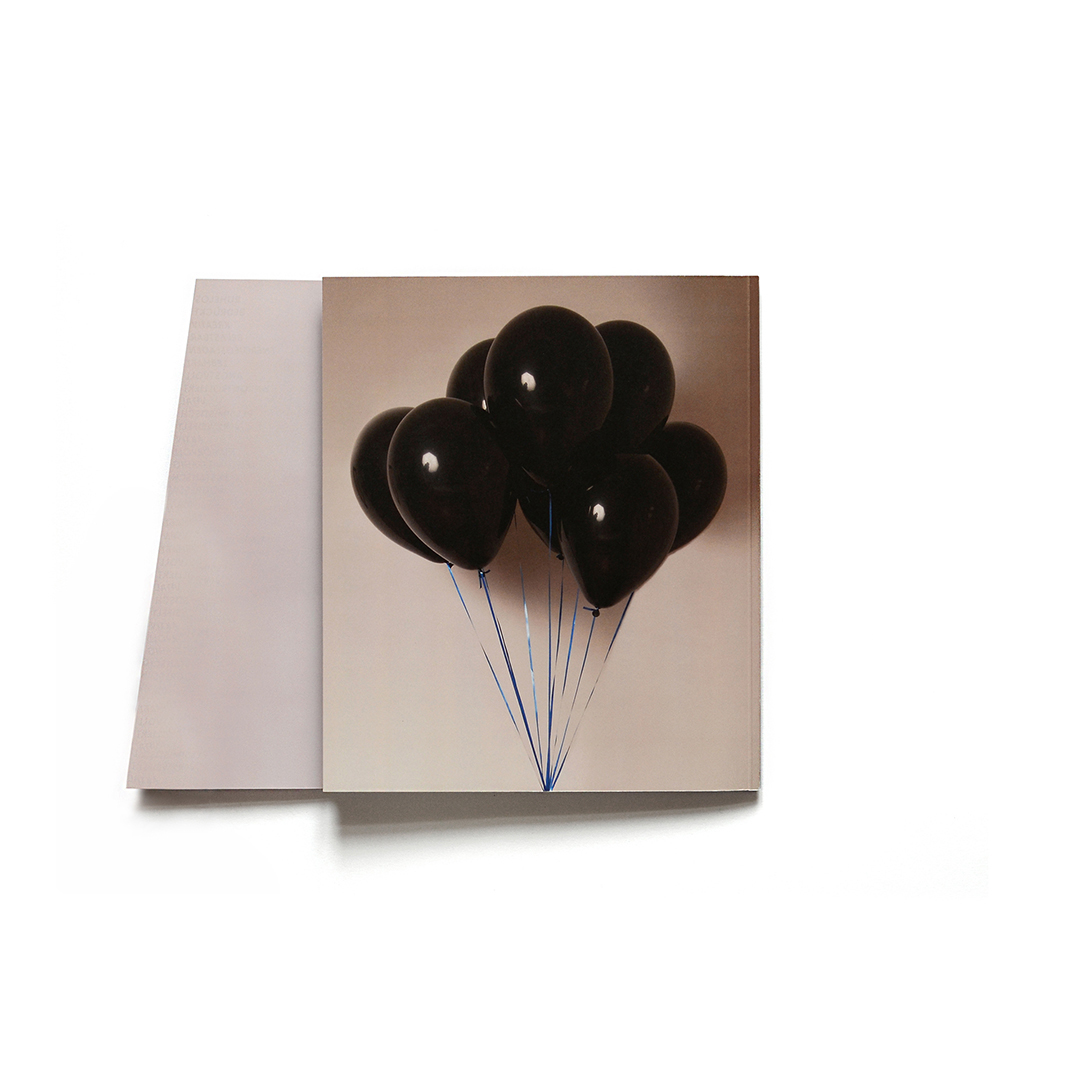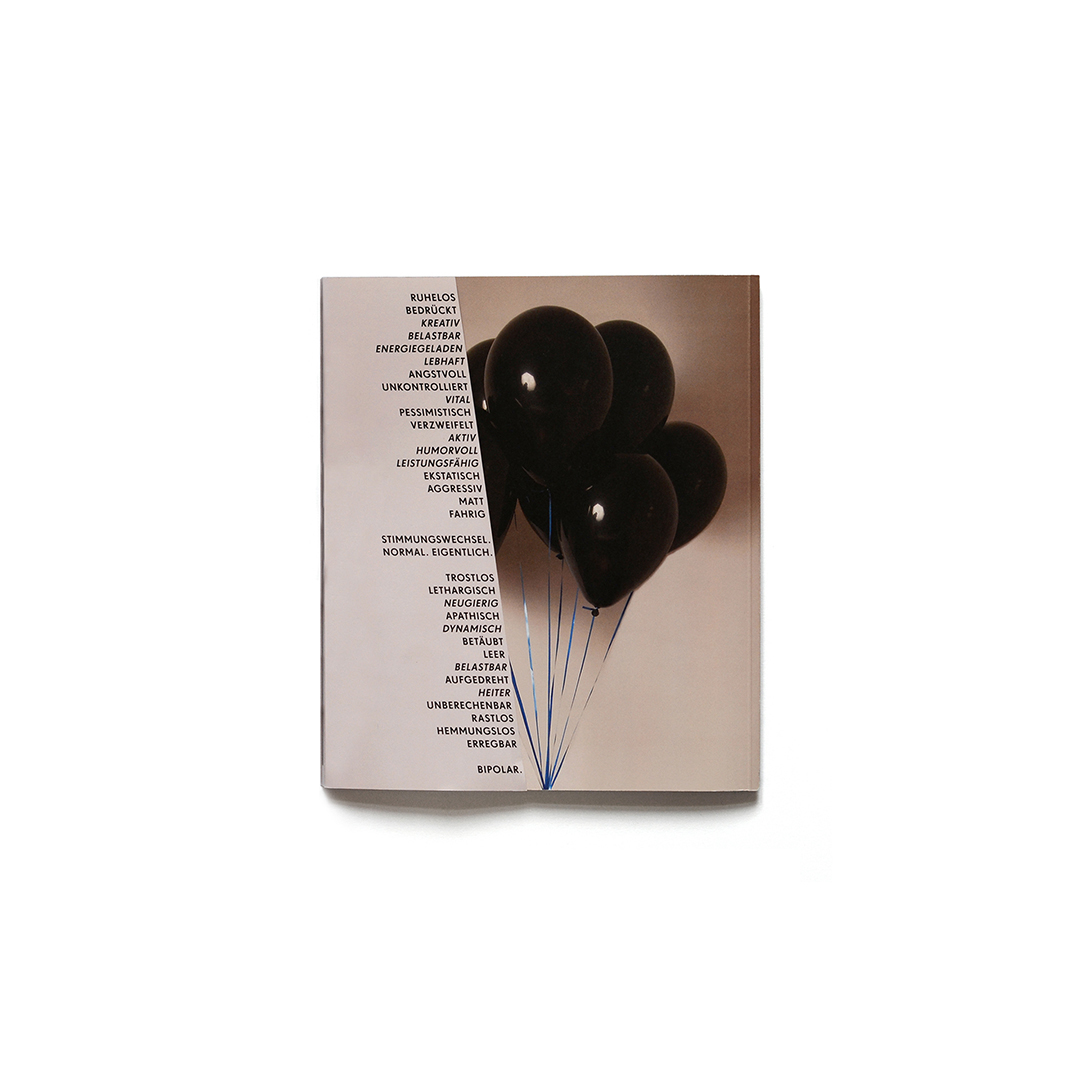 F31
photo book
volume: 68 pages
format: 26.0 x 22.2 cm
book + editorial design
The disease F31 (bipolar disorder or manic depression) was transformed into metaphoric fictional pictures by the berlin-based photographer Katrin Greiner. The concept of bipolarity was also taken up in the typography and the cover of the book.
Concious planning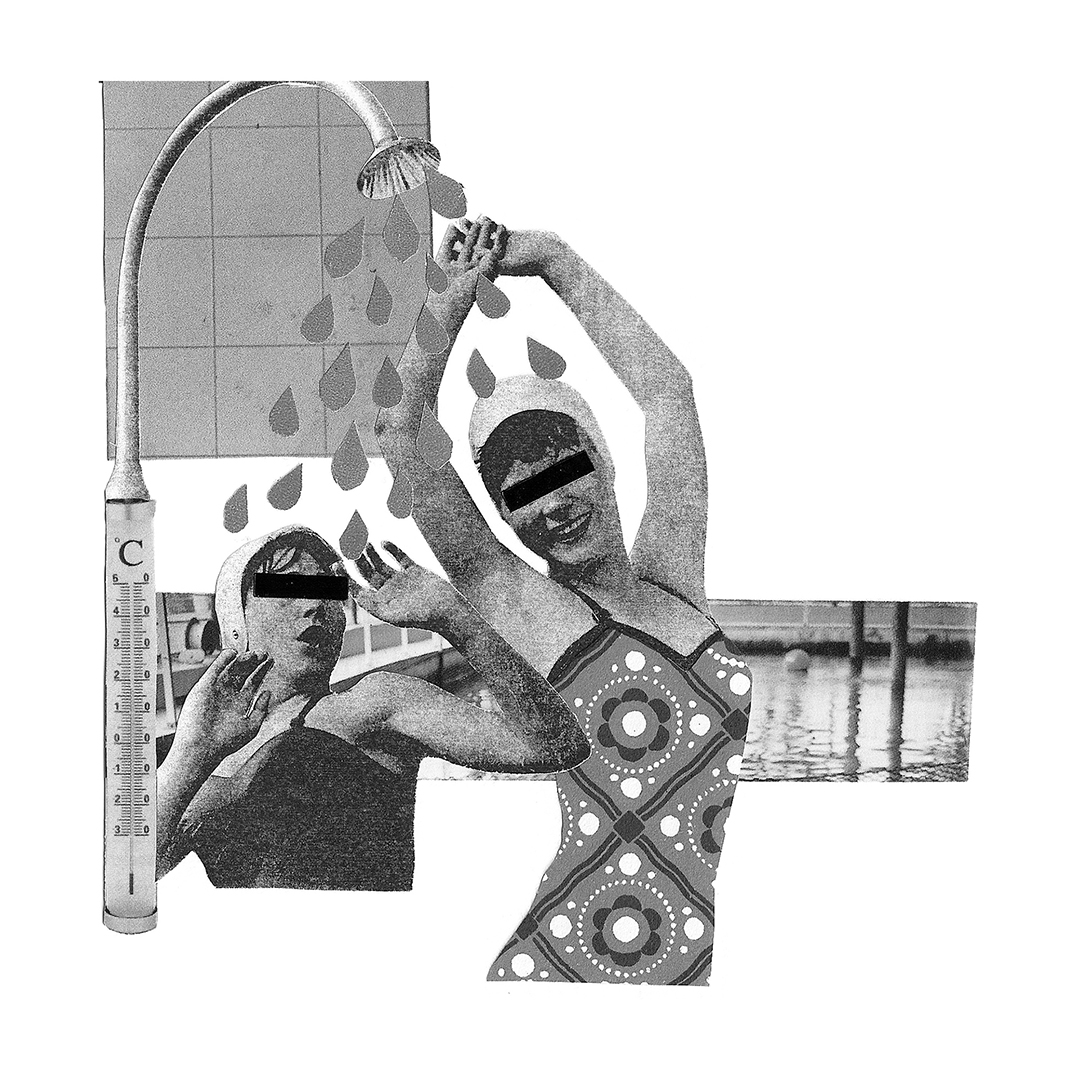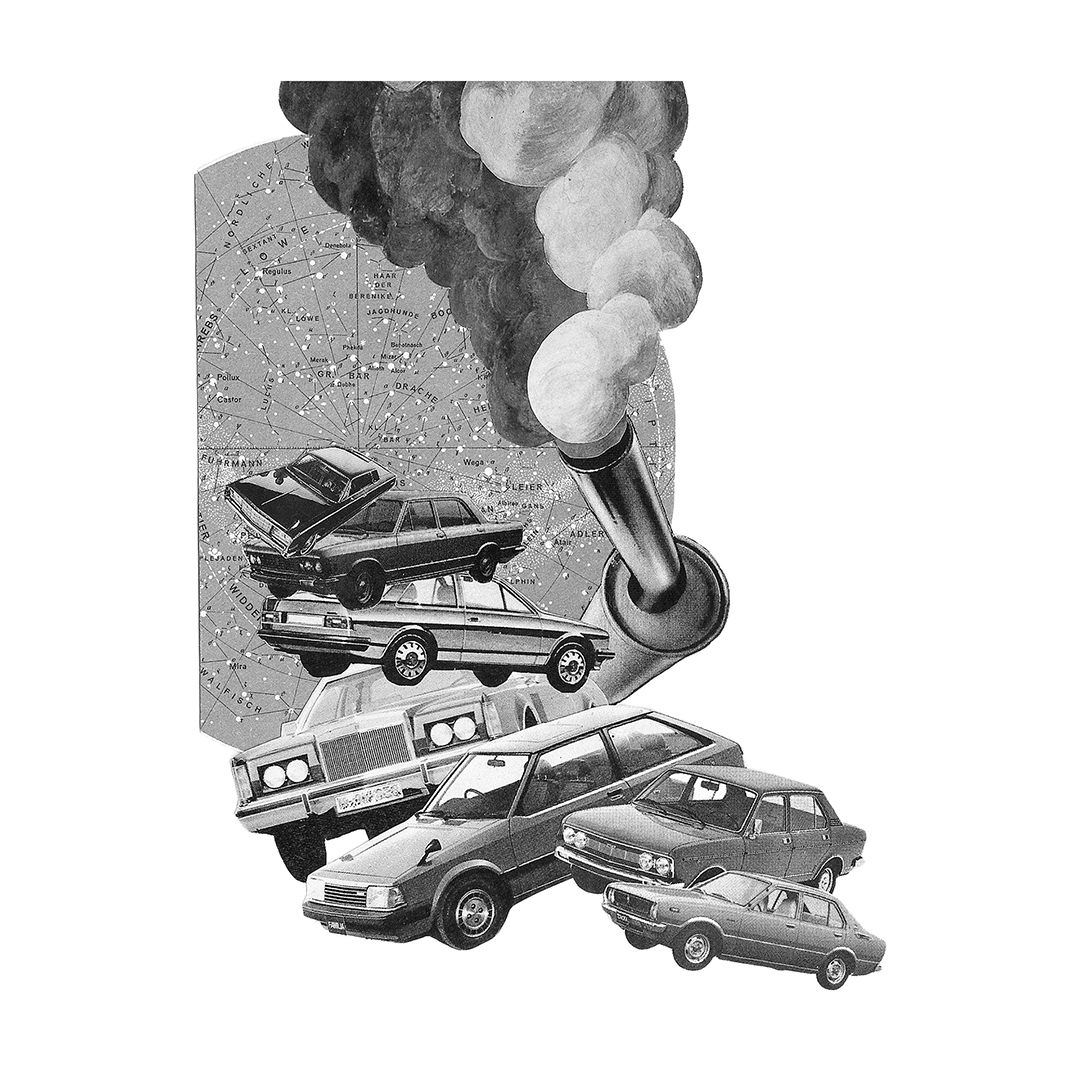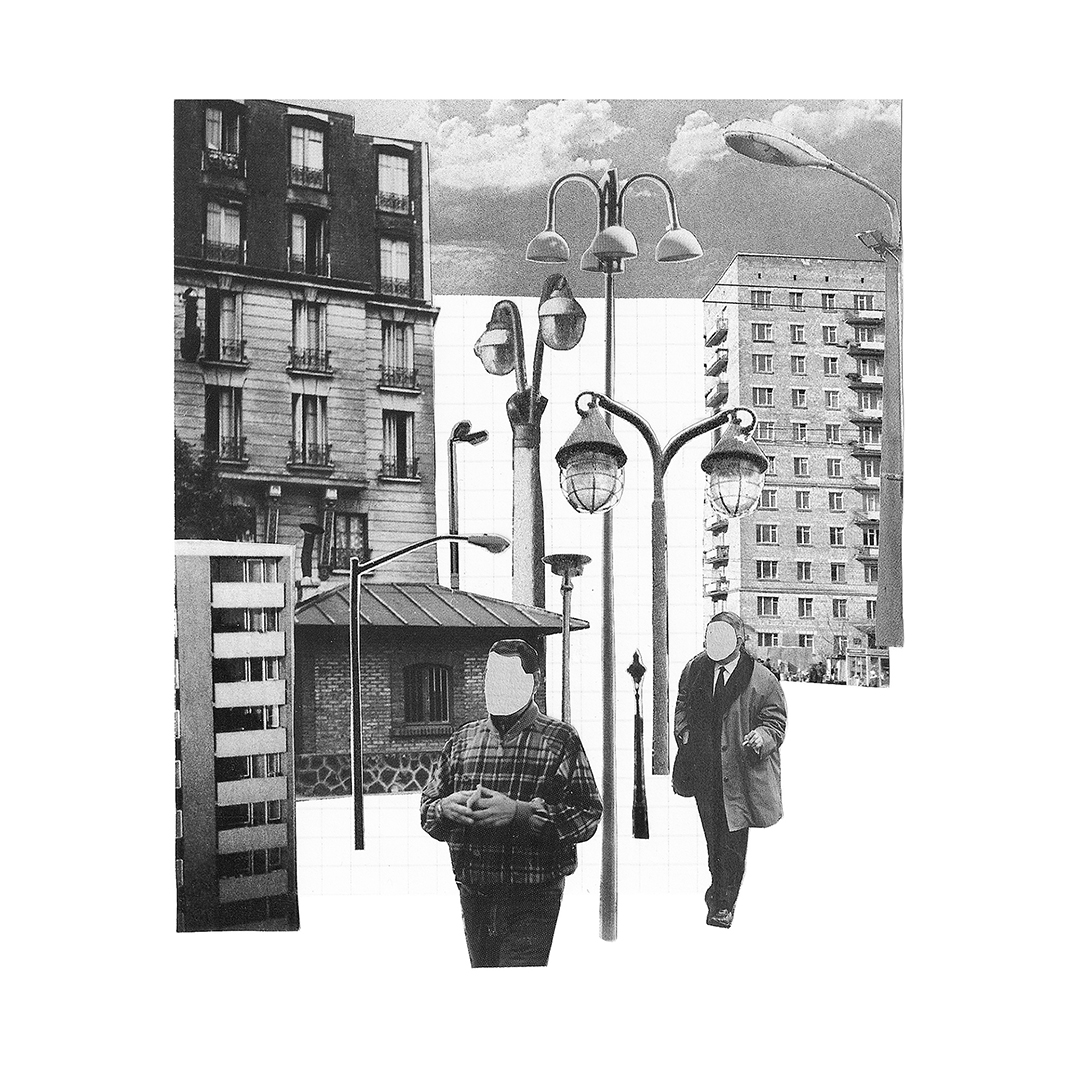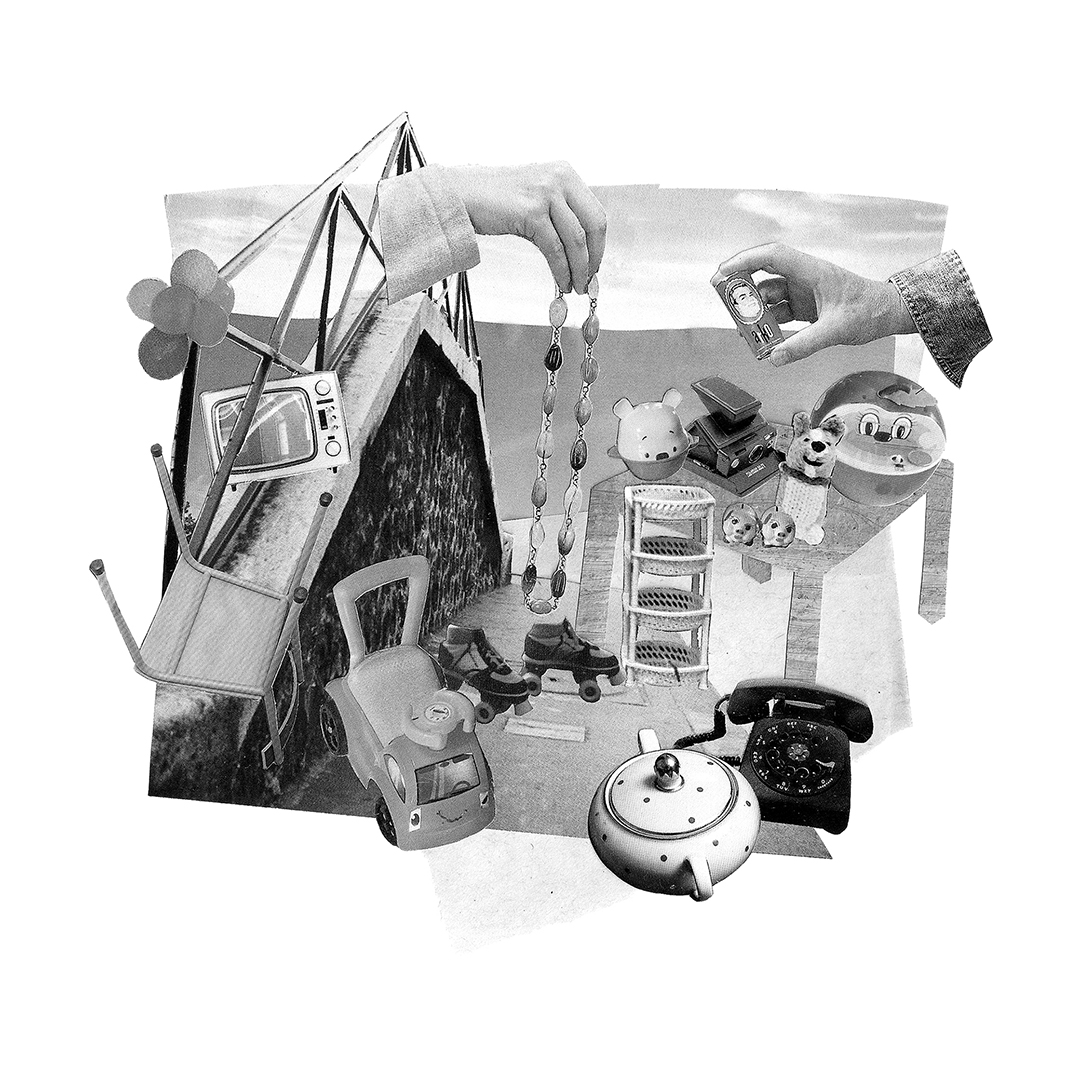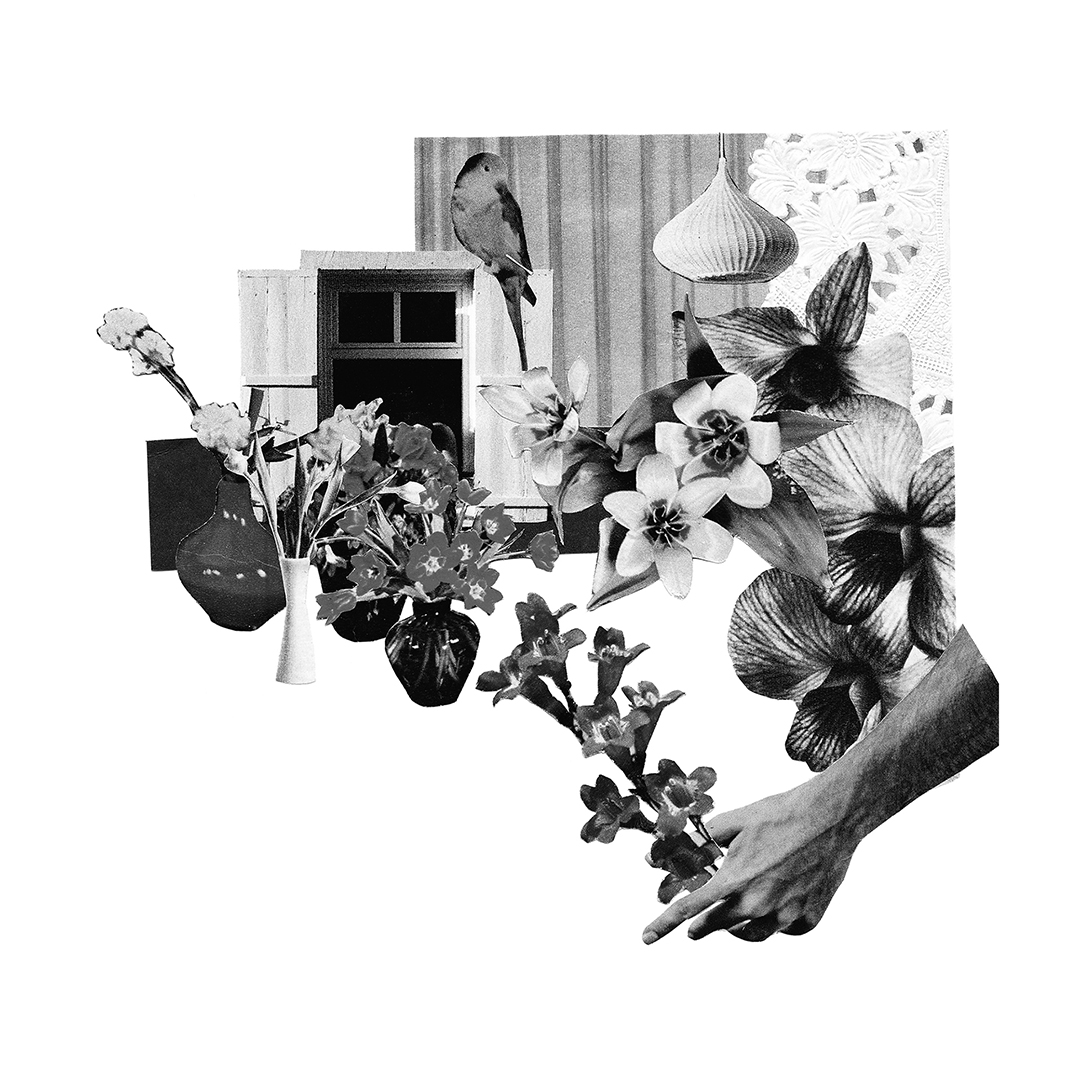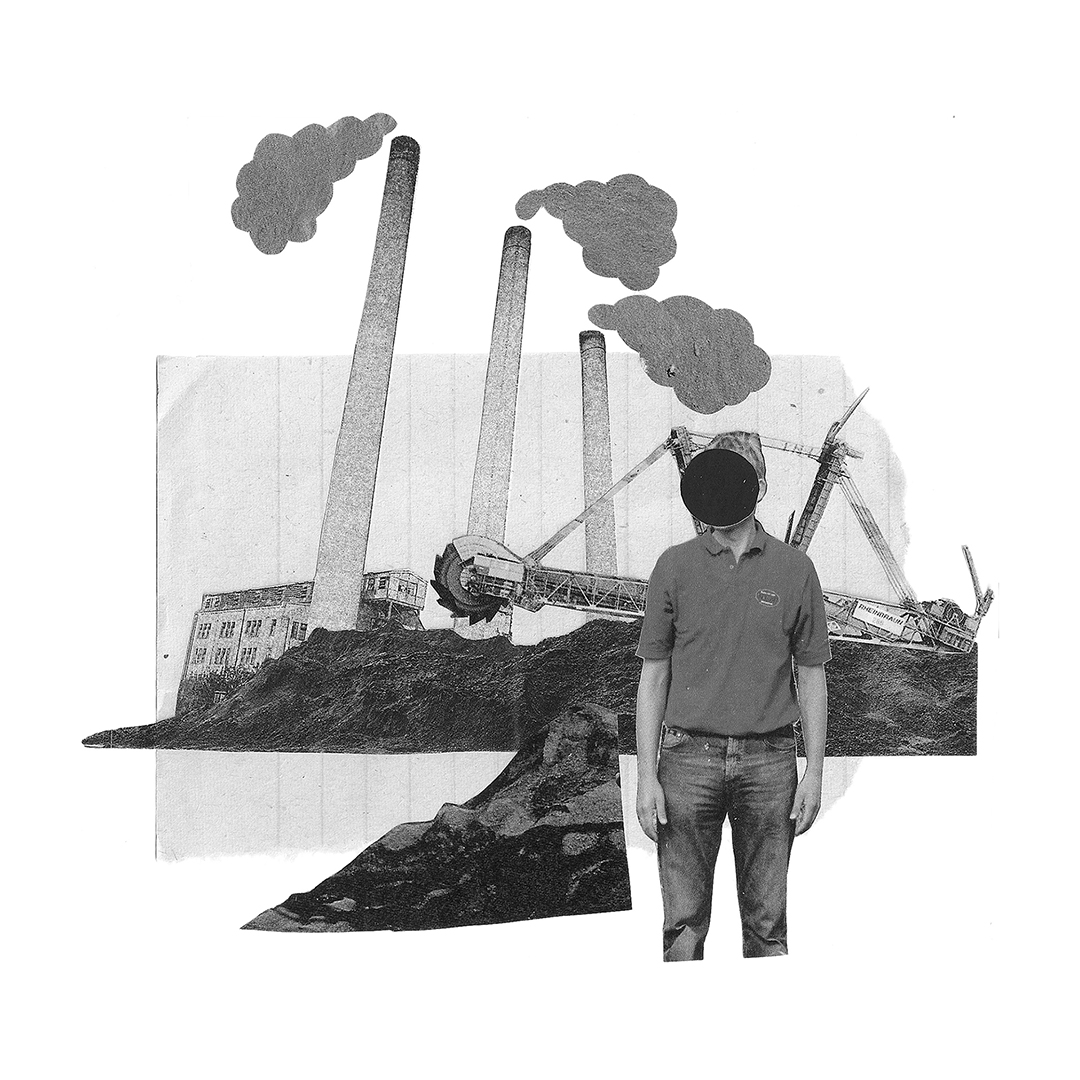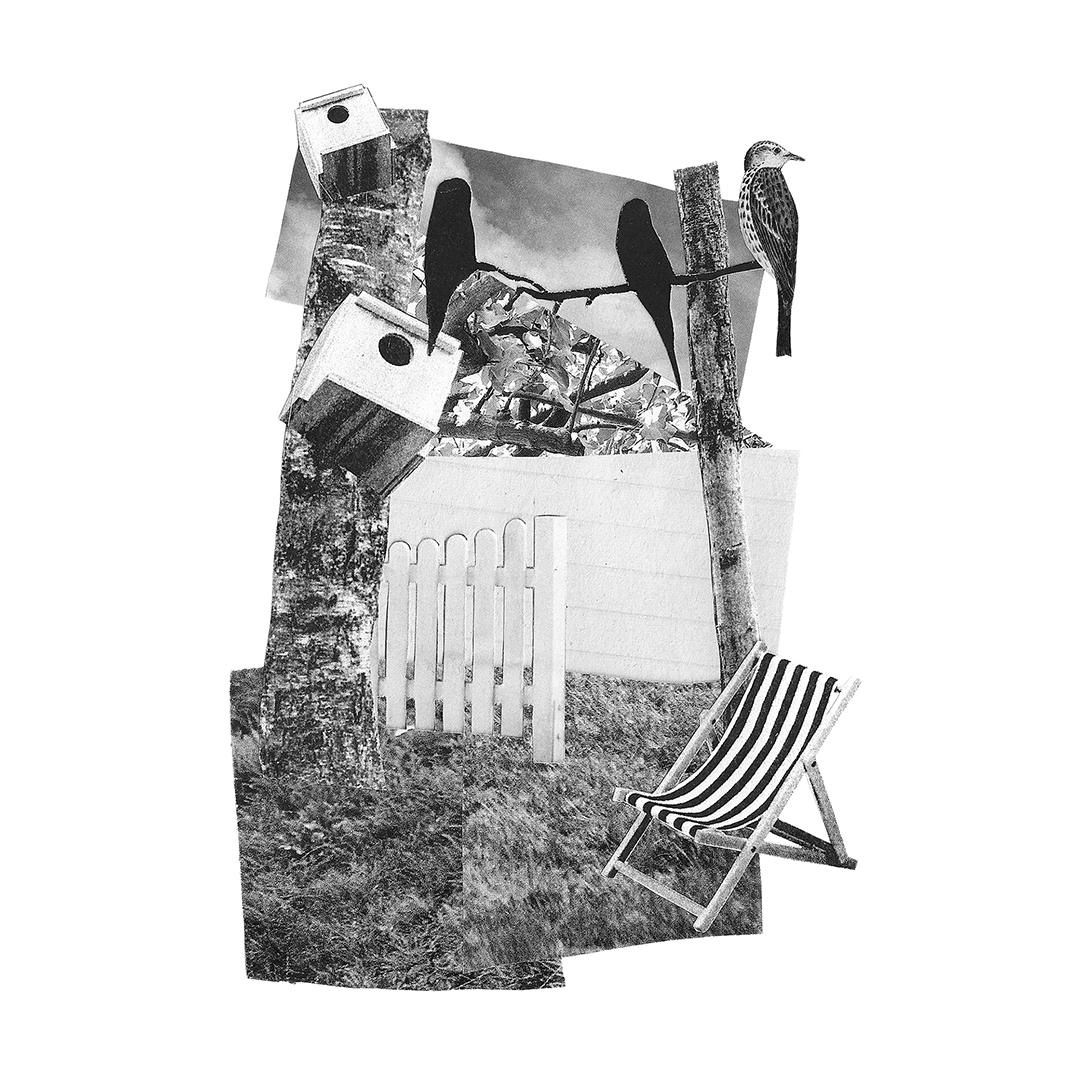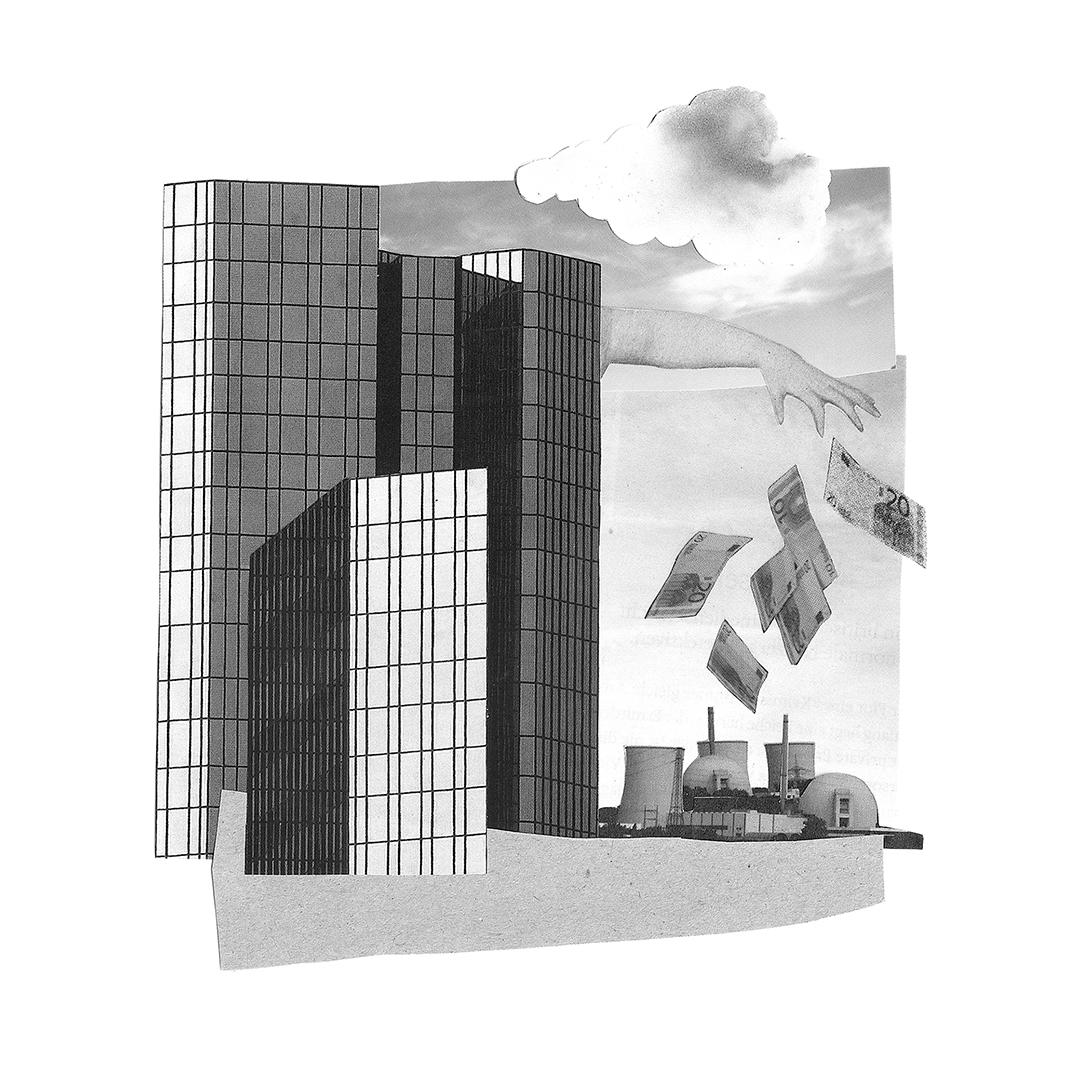 Concious planning
paper collages
volume: around 60 themes
These collages were made for an annual planner, the intention of which it is to lead to a more conscious and therewith sustainable lifestyle. It contains weekly and monthly advices and facts which are illustrated by these collages.
Westbank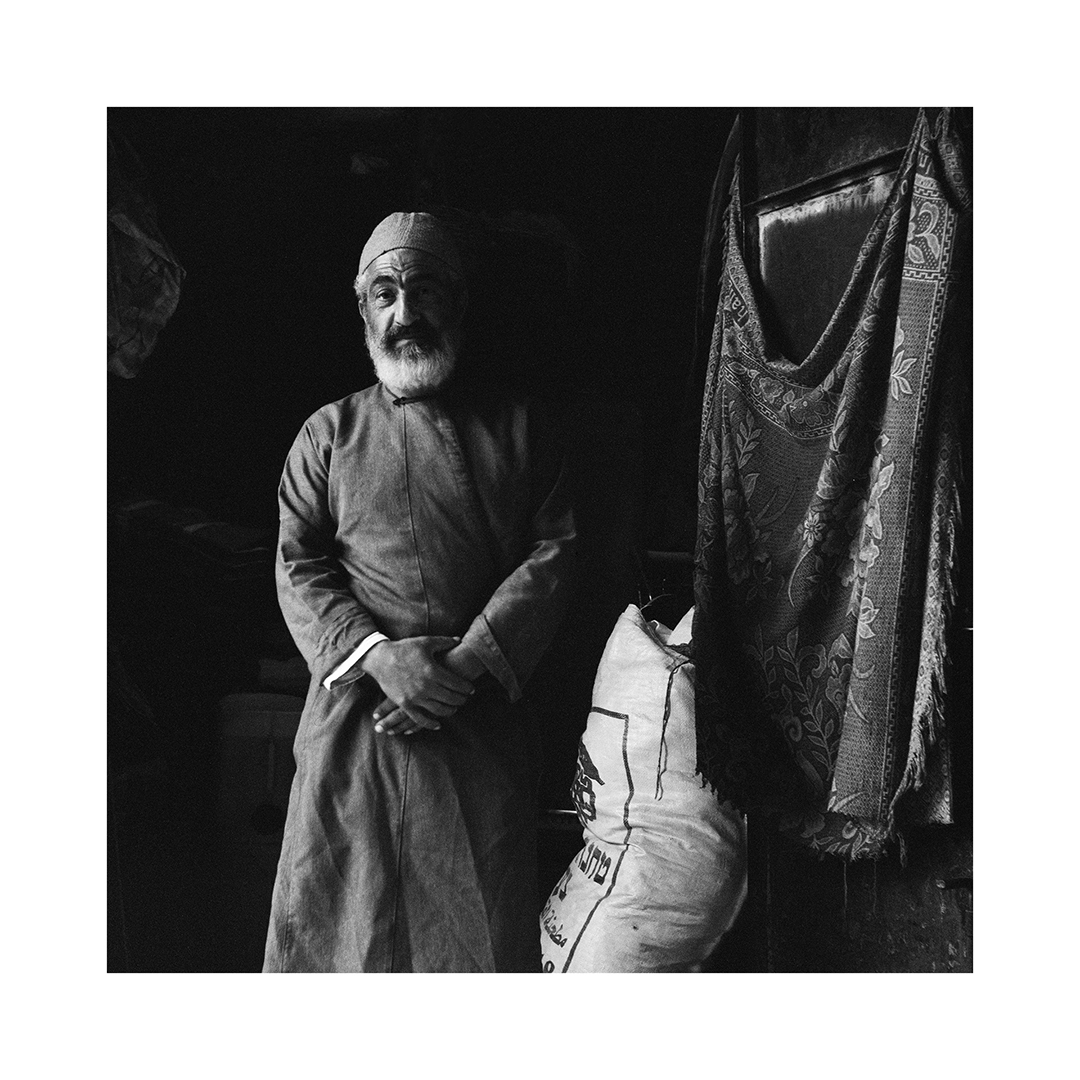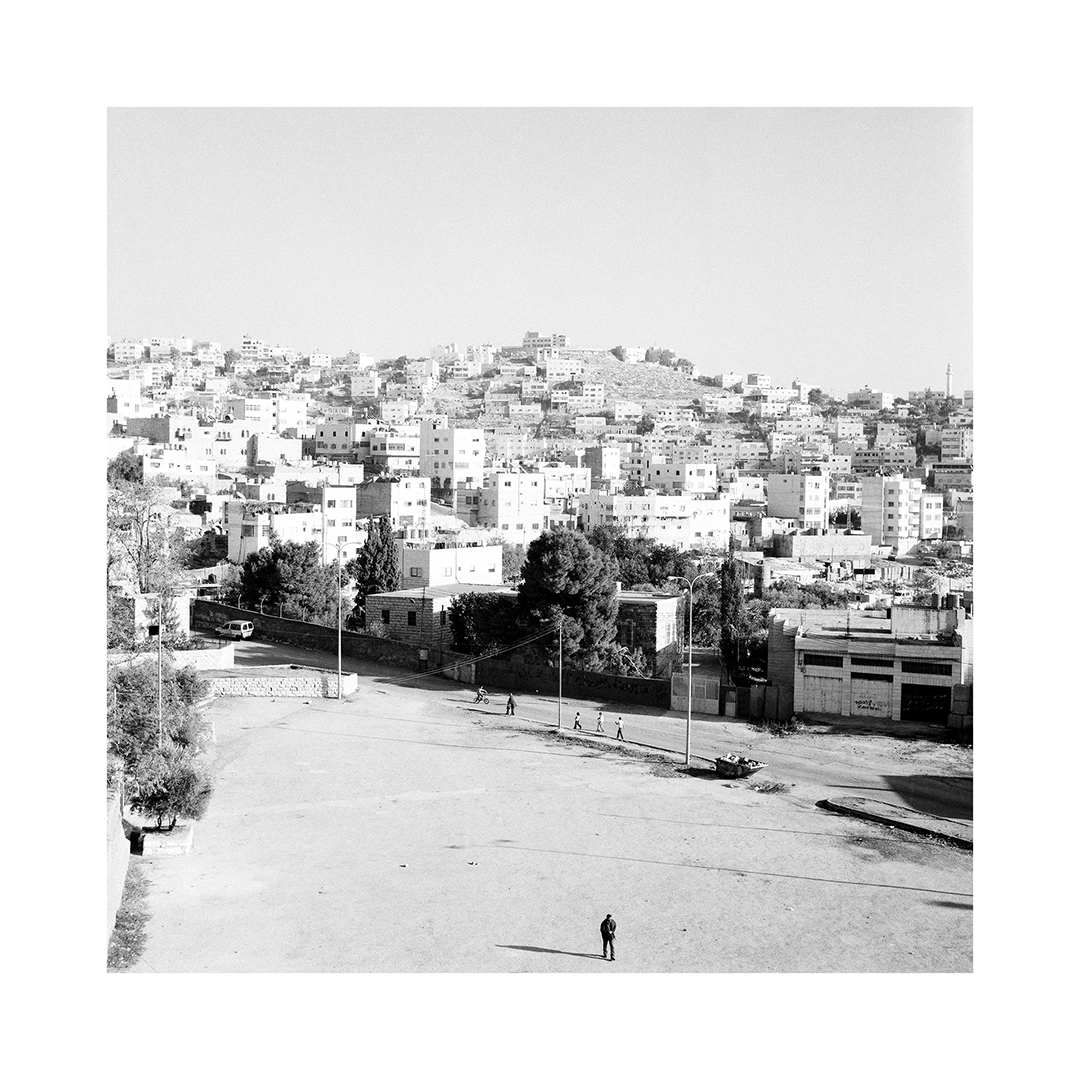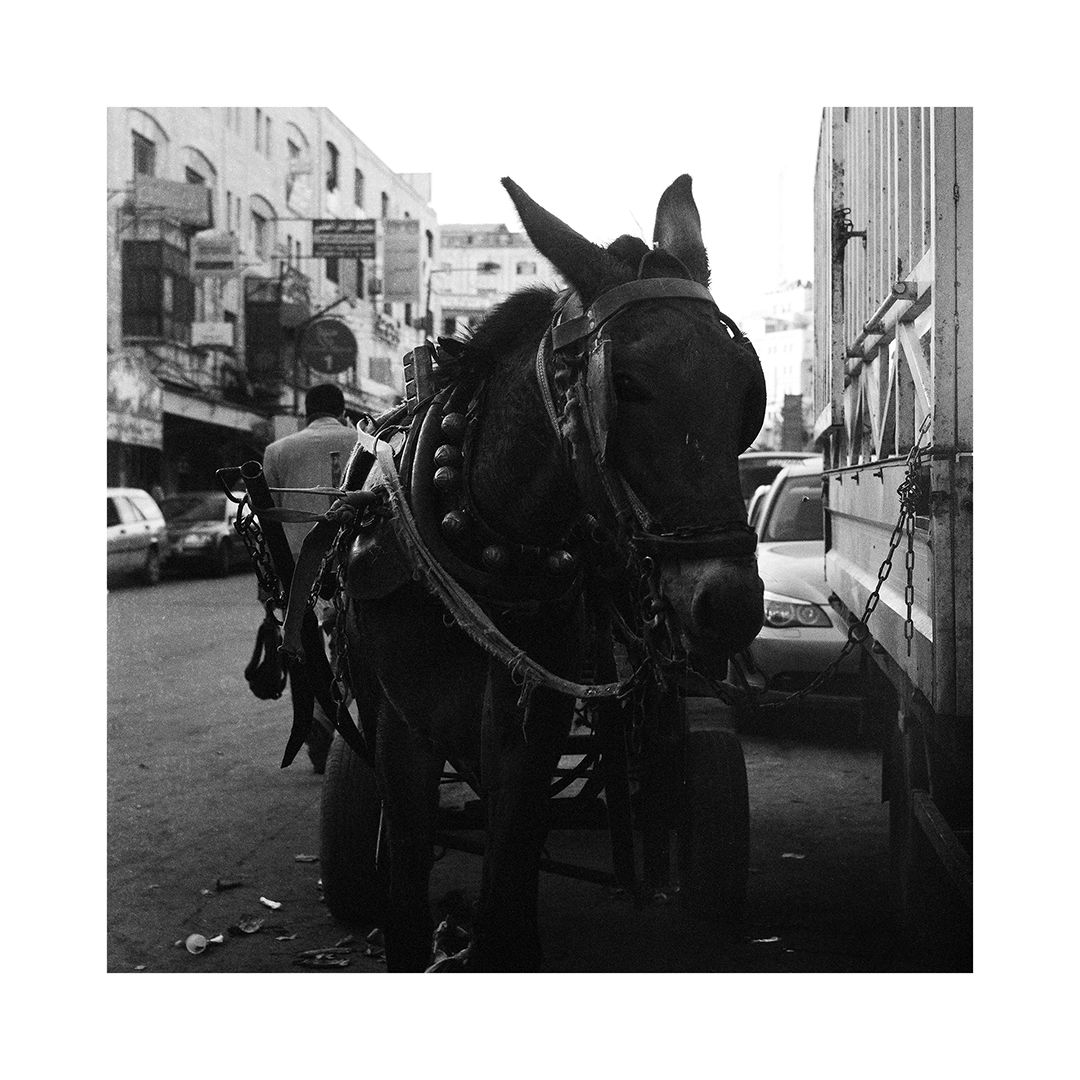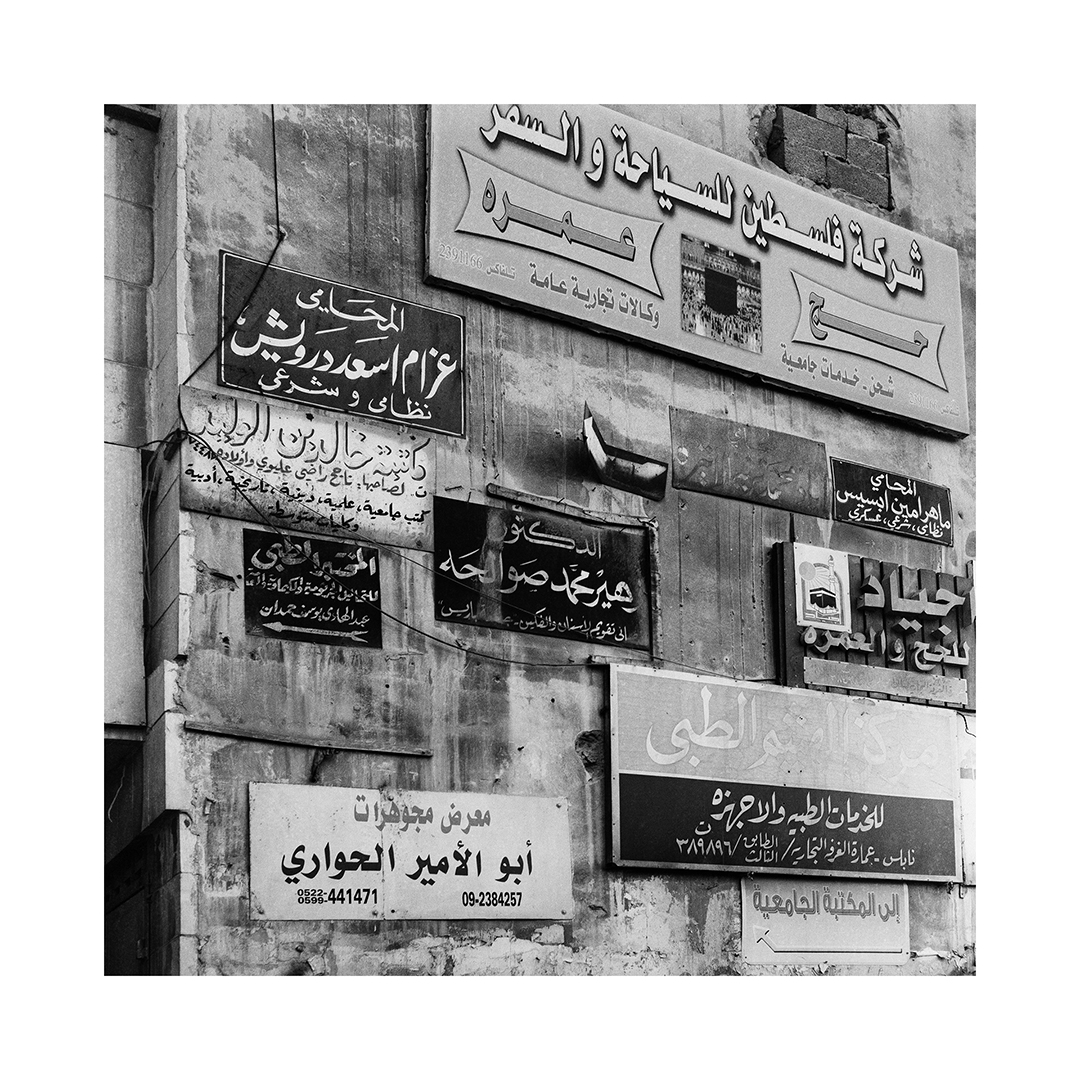 Westbank
documentary photography
selection
Europeans can travel naturally in the Palestinian territories between Israel and Jordan. The population itself suffers under many restrictions. For them it's even difficult to get into the neighbor city the next day.
Hanoi portrait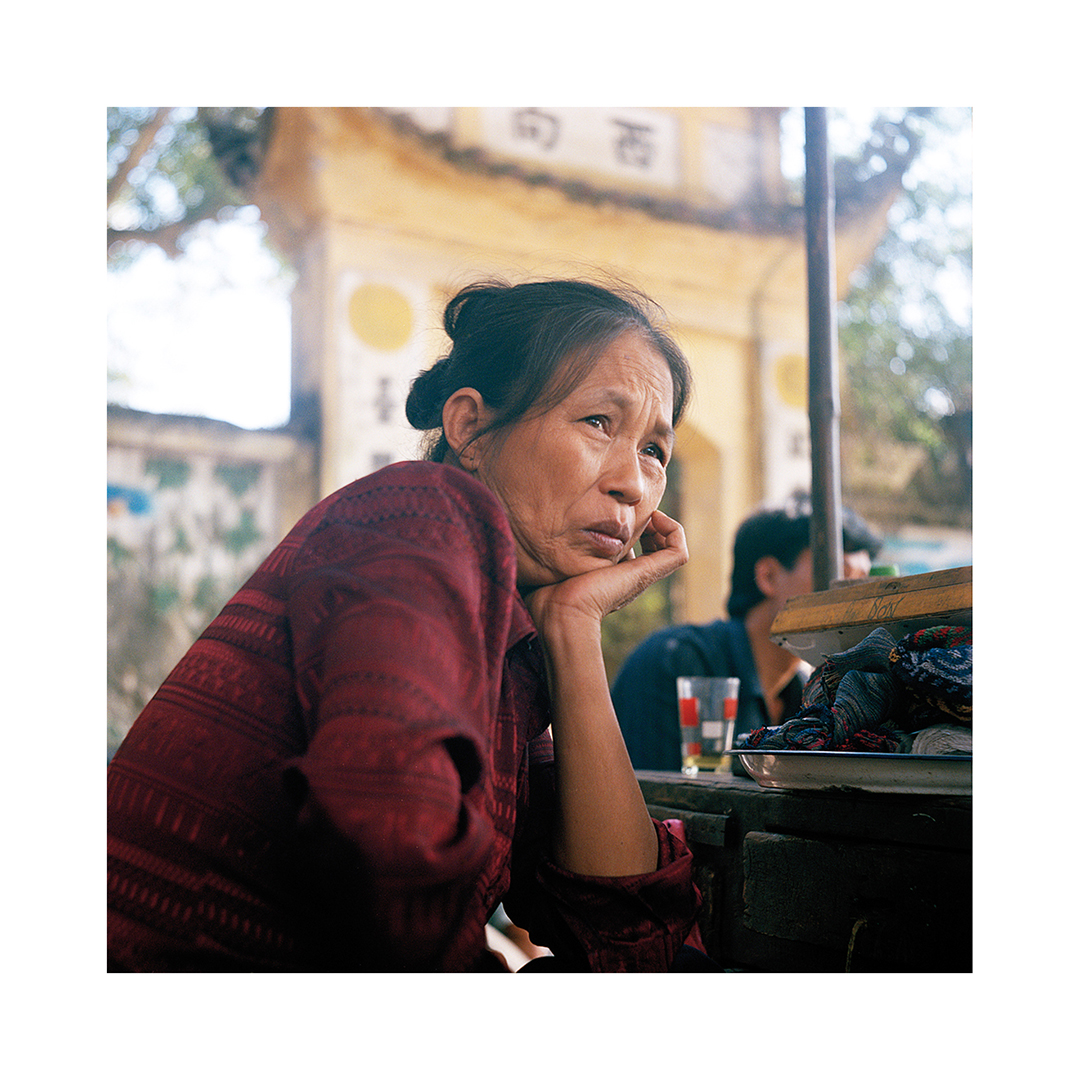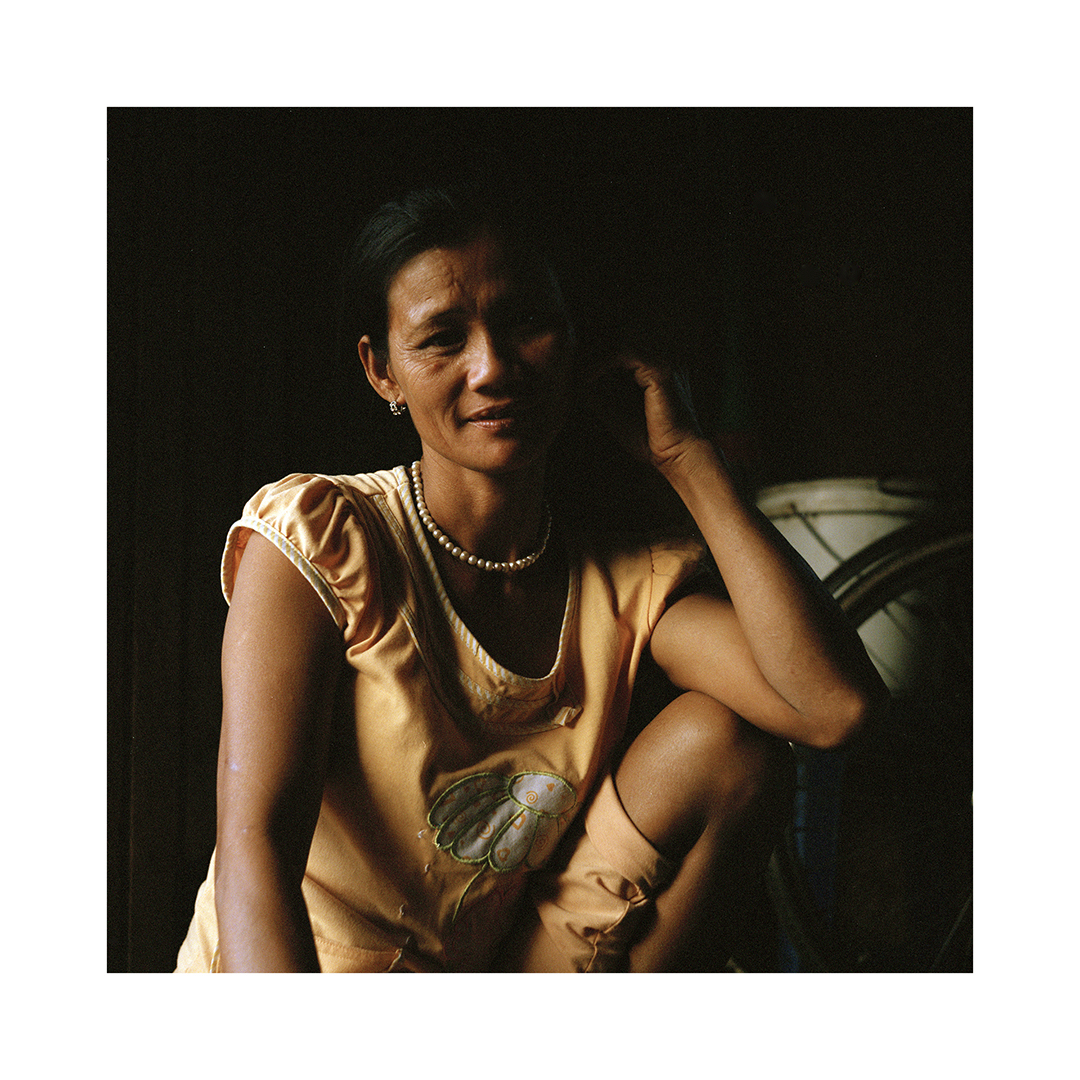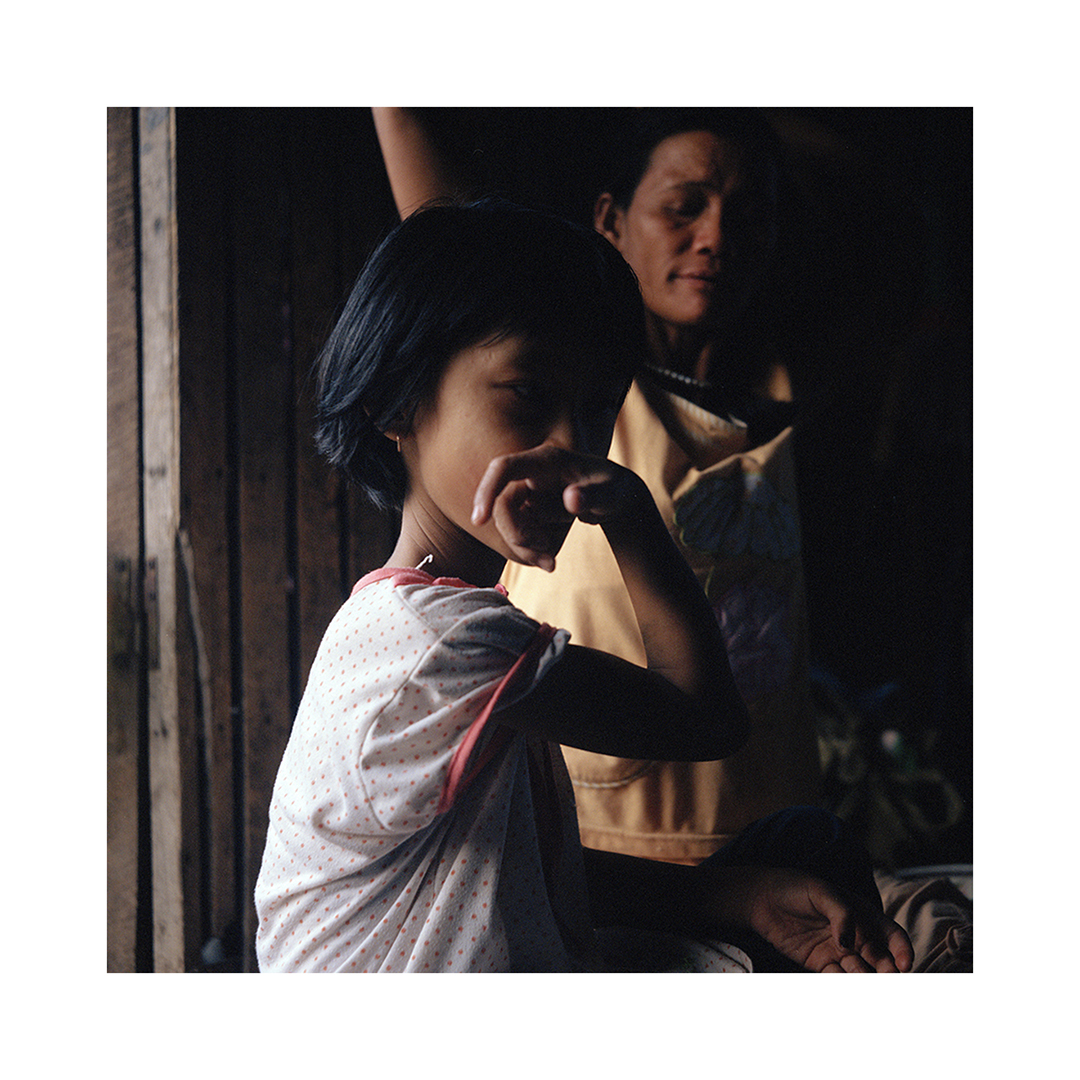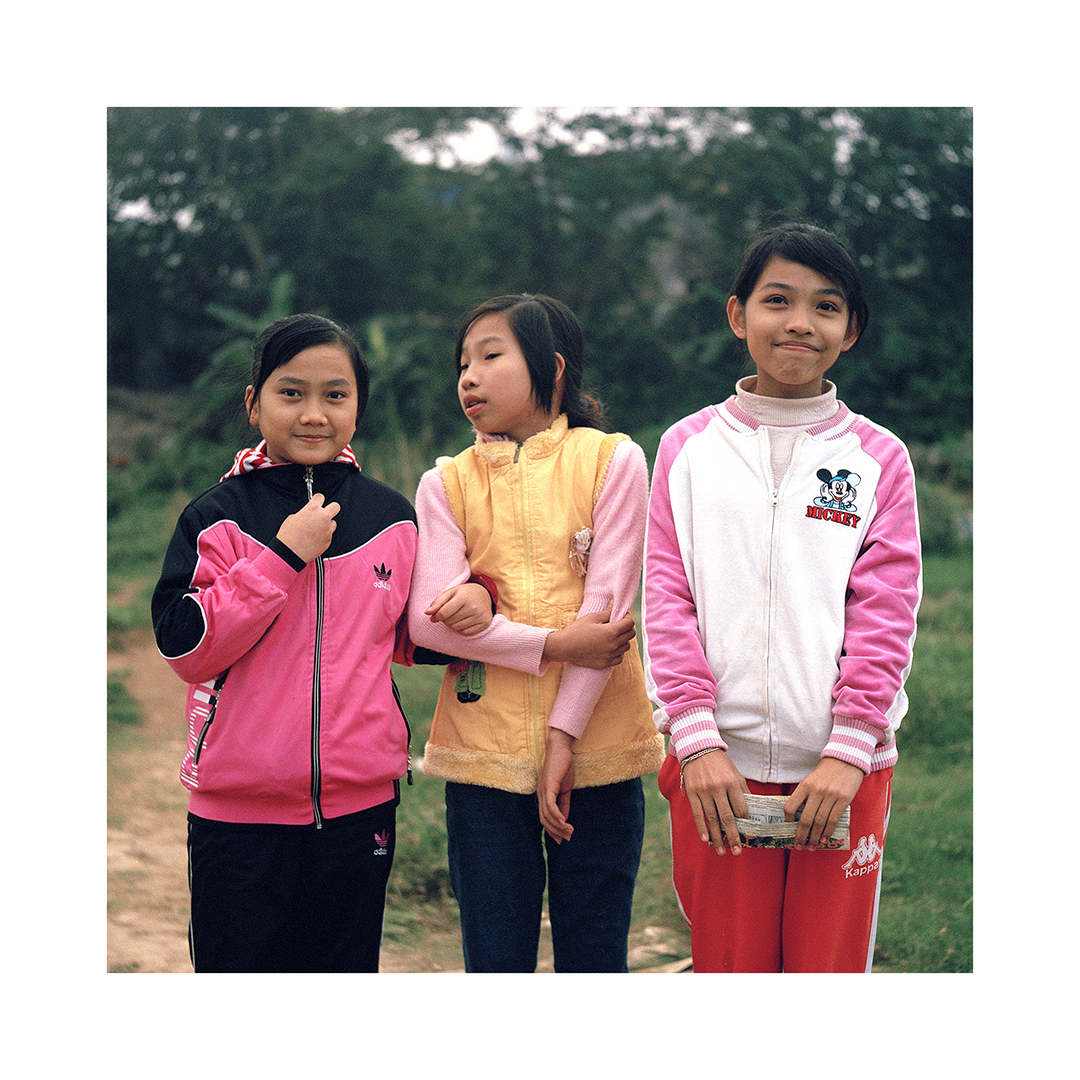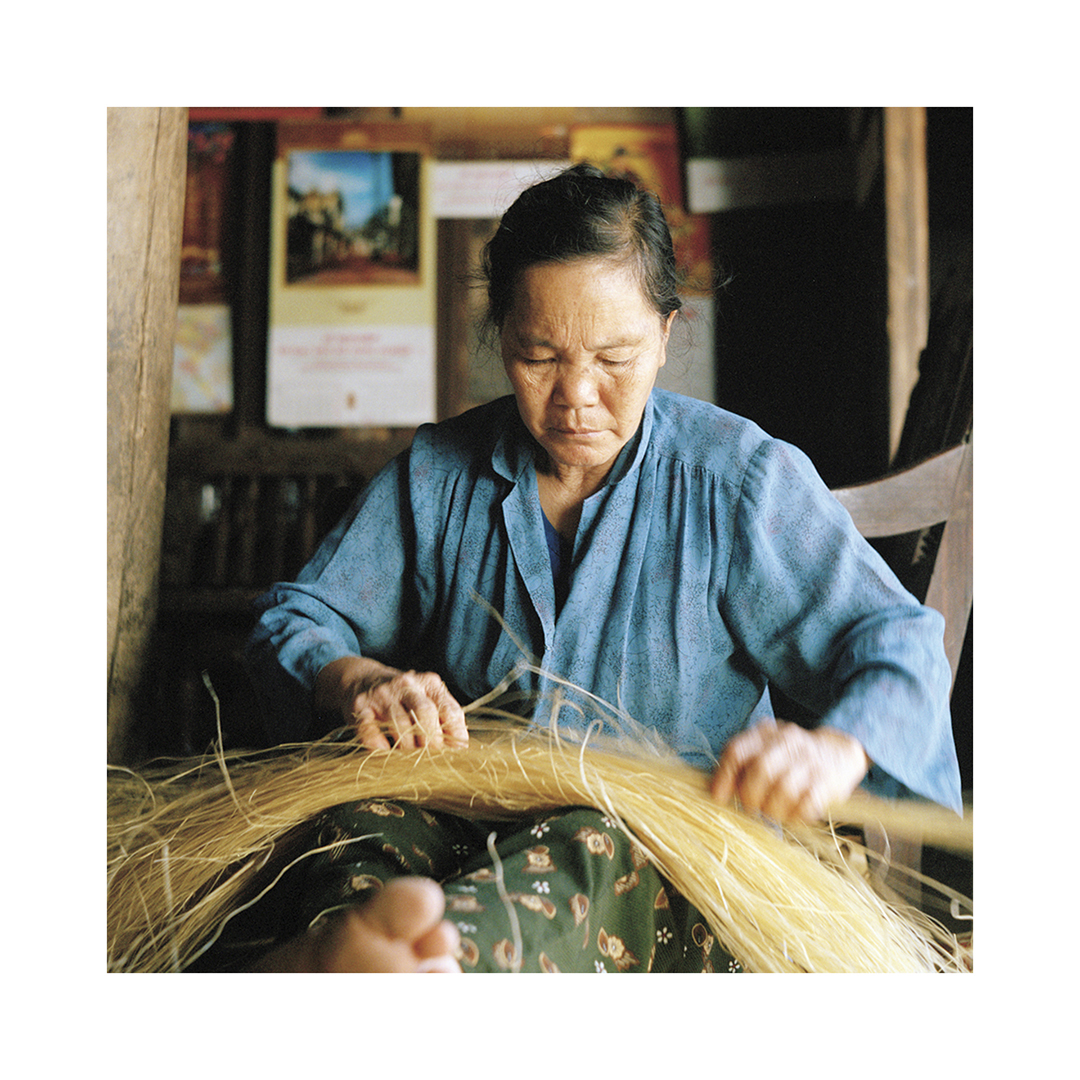 Hanoi Portrait
documentary photography
selection
During a stay of three weeks in the city of Hanoi I met different kinds of people. A woman who works in a shop, another one producing noodles, kids playing at the river bank, young couples who escape from the city to an island in this river, the poorest people who were former farmers but now live on the island between the two parts of Hanoi …
Merken